La decoradora de las estrellas
Nuevo Espacio / 2013
Actriz y diseñadora, Kari Whitman ha ganado su fama por su gran ingenio para decorar los hogares de los astros de Hollywood, como
también distintos centros comerciales y hoteles boutique e incluso desarrollos residenciales, talento que la llevó a tener su propio programa en Discovery Channel.
Desde el lanzamiento de su firma, Kari Whitman Interiors (KWI) en Beverly Hills, California, en 1994, la interiorista ha creado espacios personalizados de conocidas figuras públicas de costa a costa. En su cartera de clientes están Jessica Alba, Virginia Madsen, Emilio Estevez, Kristen Bell, entre otras figuras destacadas. Kari Withman comparte con los lectores de Nuevo Espacio uno de sus proyectos en Boulder, Colorado, su cuidad natal.
About Kari Whitman Interiors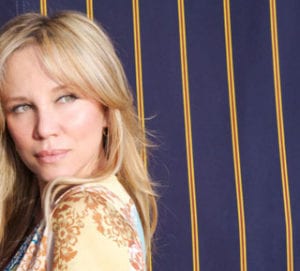 Celebrity interior designer Kari Whitman founded Kari Whitman Interiors in Los Angeles in 1994 as a design build firm specializing in high-end residential interior design. Now based in Los Angeles and Boulder, Colorado, Kari is one of Hollywood's most sought-after interior designer talents. Residential clients including Jessica Alba, Kristen Bell, Melanie Griffith and Antonio Banderas, Nikki Sixx, Justus Parmar, and Don Johnson have embraced her eclectic design style and knowledge of eco-friendly interior design. Kari's expertise also extends into commercial interior design, and projects range from condos to estate homes, boutique hotels to large-scale residential developments. A member of the prestigious American Society for Interior Design,  Kari has showcased prominent design projects throughout California, New York, Denver, Colorado, Aspen, Jackson Hole, Miami, and Dallas. To spend more time in nature, Kari now operates out of her residential interior design office in Boulder, Colorado.