Home & Estates Luxury Living Worldwide / October 2018
In this cover story from Homes & Estates, the photographs of each estate featured really shine.  In the pictures of the Dallas estate of the Royal Family of Saudi Arabia, the subdued colors and oyster-shell shimmer of the walls make the art pop, and comfortable, custom furniture makes the space truly one of a kind and cozy despite the high ceilings and large spaces.  Kari speaks to her love of creativity, being different with her design, and the boldness that she loves to incorporate in her unique designs.
The article also touches on her work for Melanie Griffith and Antonio Banderas' Manhattan pre-war apartment, her work at 414 Light street in Baltimore, and her dog rescue, Ace of Hearts, where she has saved thousands of dogs from California high kill shelters. 
Originally published in Homes & Estates Luxury Magazine
About Kari Whitman Interiors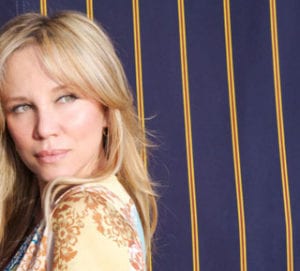 Celebrity interior designer Kari Whitman founded Kari Whitman Interiors in Los Angeles in 1994 as a design build firm specializing in high-end residential interior design. Now based in Los Angeles and Boulder, Colorado, Kari is one of Hollywood's most sought-after interior designer talents. Residential clients including Jessica Alba, Kristen Bell, Melanie Griffith and Antonio Banderas, Nikki Sixx, Justus Parmar, and Don Johnson have embraced her eclectic design style and knowledge of eco-friendly interior design. Kari's expertise also extends into commercial interior design, and projects range from condos to estate homes, boutique hotels to large-scale residential developments. A member of the prestigious American Society for Interior Design,  Kari has showcased prominent design projects throughout California, New York, Denver, Colorado, Aspen, Jackson Hole, Miami, and Dallas. To spend more time in nature, Kari now operates out of her residential interior design office in Boulder, Colorado.