Denver Life – Colorado Home and Garden
Colorado Home & Garden / Fall 2019
In this article on celebrity interior designer Kari Whitman, we get an in-depth look at the challenges and choices she had to make when renovating a 1901 grocery store into a comfortable but masculine living space.  
Salvaged pre-war industrial windows were used to make the shower enclosure, as the client requested full privacy without the use of any drywall.  Other creative touches include a wall made of belts, a wall made of plants, door knob towel hooks, and lights in the bedroom that were once train headlamps.  Kari says "I'm bored seeing the same things everywhere, not being able to find what I love", but one certainly couldn't be bored with the captivating details throughout this modern industrial home.
Originally published in Colorado Home & Garden
About Kari Whitman Interiors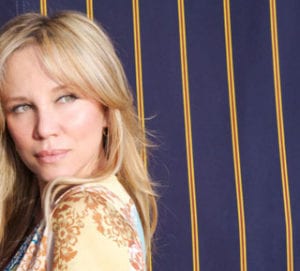 Celebrity interior designer Kari Whitman founded Kari Whitman Interiors in Los Angeles in 1994 as a design build firm specializing in high-end residential interior design. Now based in Los Angeles and Boulder, Colorado, Kari is one of Hollywood's most sought-after interior designer talents. Residential clients including Jessica Alba, Kristen Bell, Melanie Griffith and Antonio Banderas, Nikki Sixx, Justus Parmar, and Don Johnson have embraced her eclectic design style and knowledge of eco-friendly interior design. Kari's expertise also extends into commercial interior design, and projects range from condos to estate homes, boutique hotels to large-scale residential developments. A member of the prestigious American Society for Interior Design,  Kari has showcased prominent design projects throughout California, New York, Denver, Colorado, Aspen, Jackson Hole, Miami, and Dallas. To spend more time in nature, Kari now operates out of her residential interior design office in Boulder, Colorado.