Kari Whitman, A Life in Design
Upscale Living / July 2018
In this Q and A with Upscale Living, LA designer Kari Whitman talks details about her personal and professional life, touching on her start in the movie business, starting her own design company at 27, and her attachment to each of her houses.  She says "I have a hard time letting them go, so I often rent them!"
Kari also speaks to her creativity, her desire to be different, unique, and custom to each client, and we get to see her personality come through; she is creative but analytical, modern but timeless, organized but comfortable, and most of all, she loves her dog Hank.  She talks about her dog rescue, Ace of Hearts, and speaks to how she always considers animals in her designs, such as a room in the Obamas' house suited for their dog to hop right up on the couches- a key feature in many of Kari's projects.
Click here to read the entire Q & A
Originally published in Upscale Living
About Kari Whitman Interiors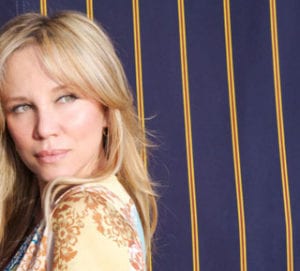 Celebrity interior designer Kari Whitman founded Kari Whitman Interiors in Los Angeles in 1994 as a design build firm specializing in high-end residential interior design. Now based in Los Angeles and Boulder, Colorado, Kari is one of Hollywood's most sought-after interior designer talents. Residential clients including Jessica Alba, Kristen Bell, Melanie Griffith and Antonio Banderas, Nikki Sixx, Justus Parmar, and Don Johnson have embraced her eclectic design style and knowledge of eco-friendly interior design. Kari's expertise also extends into commercial interior design, and projects range from condos to estate homes, boutique hotels to large-scale residential developments. A member of the prestigious American Society for Interior Design,  Kari has showcased prominent design projects throughout California, New York, Denver, Colorado, Aspen, Jackson Hole, Miami, and Dallas. To spend more time in nature, Kari now operates out of her residential interior design office in Boulder, Colorado.