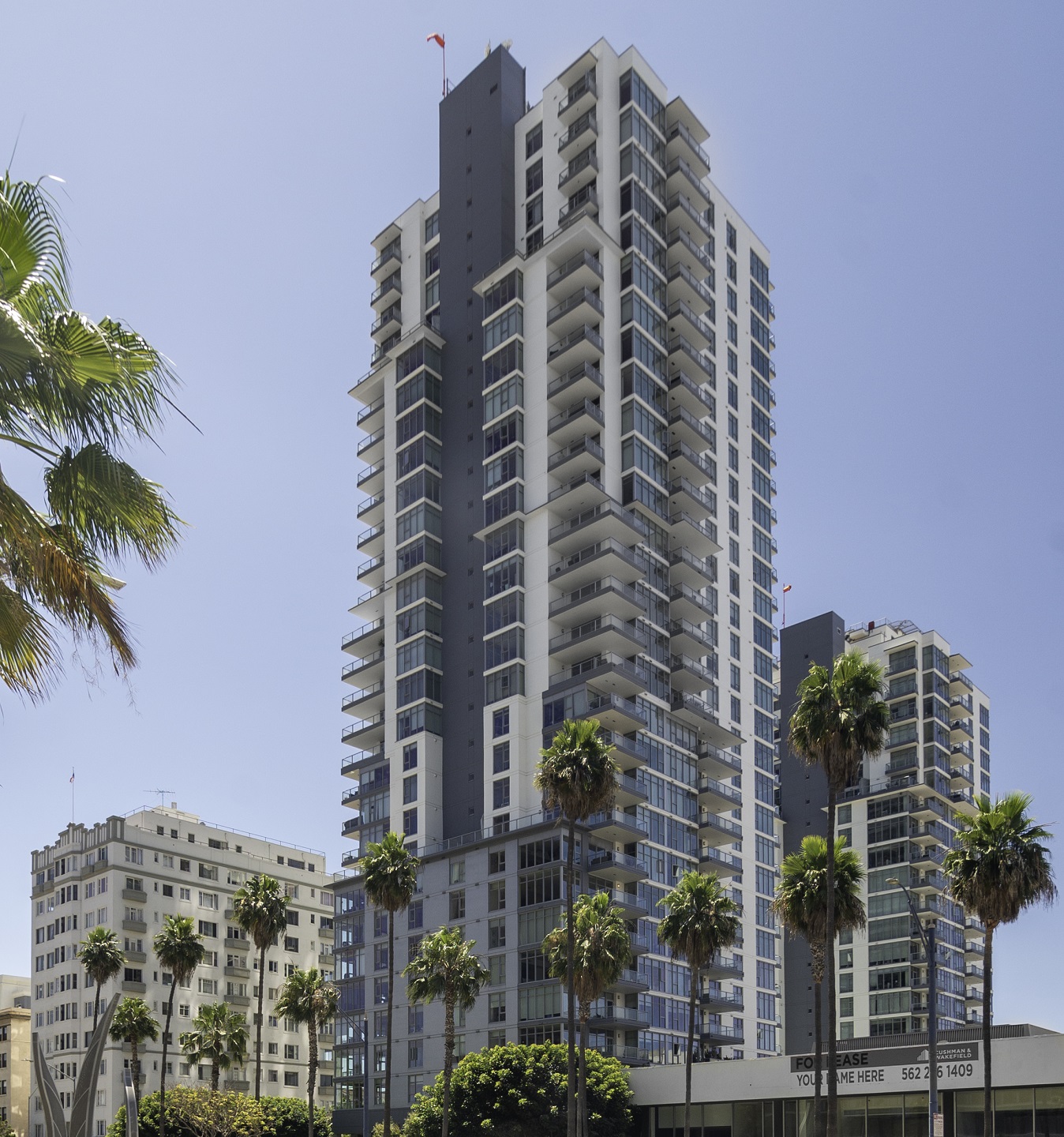 Celebrity designer Kari Whitman is thrilled to present this luxury commercial interior design project in Long Beach, California. Inspired by the oceanside location, and with high end aesthetic in mind, Kari worked to accomplish a perfect balance of these concepts to fulfill her clients wishes.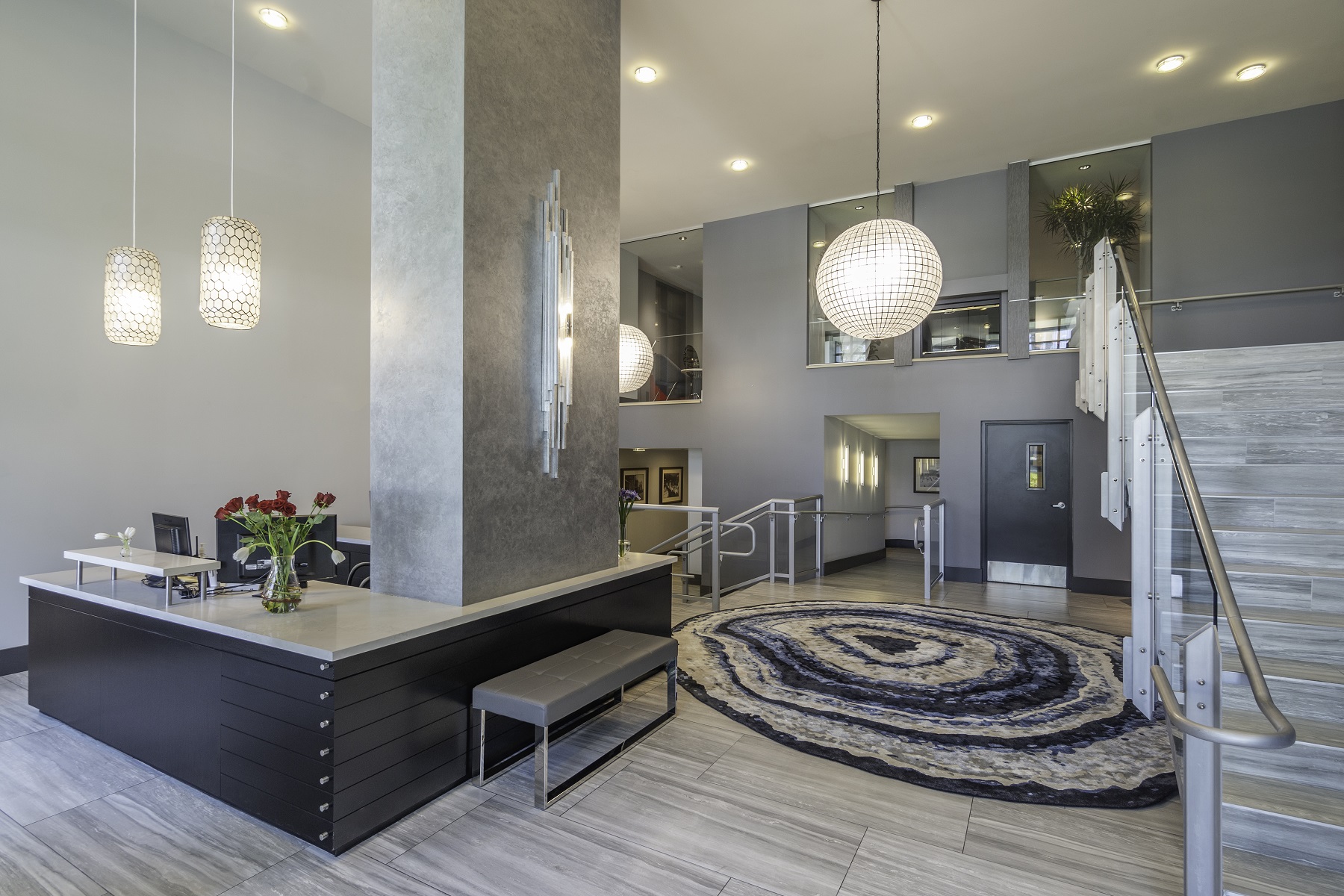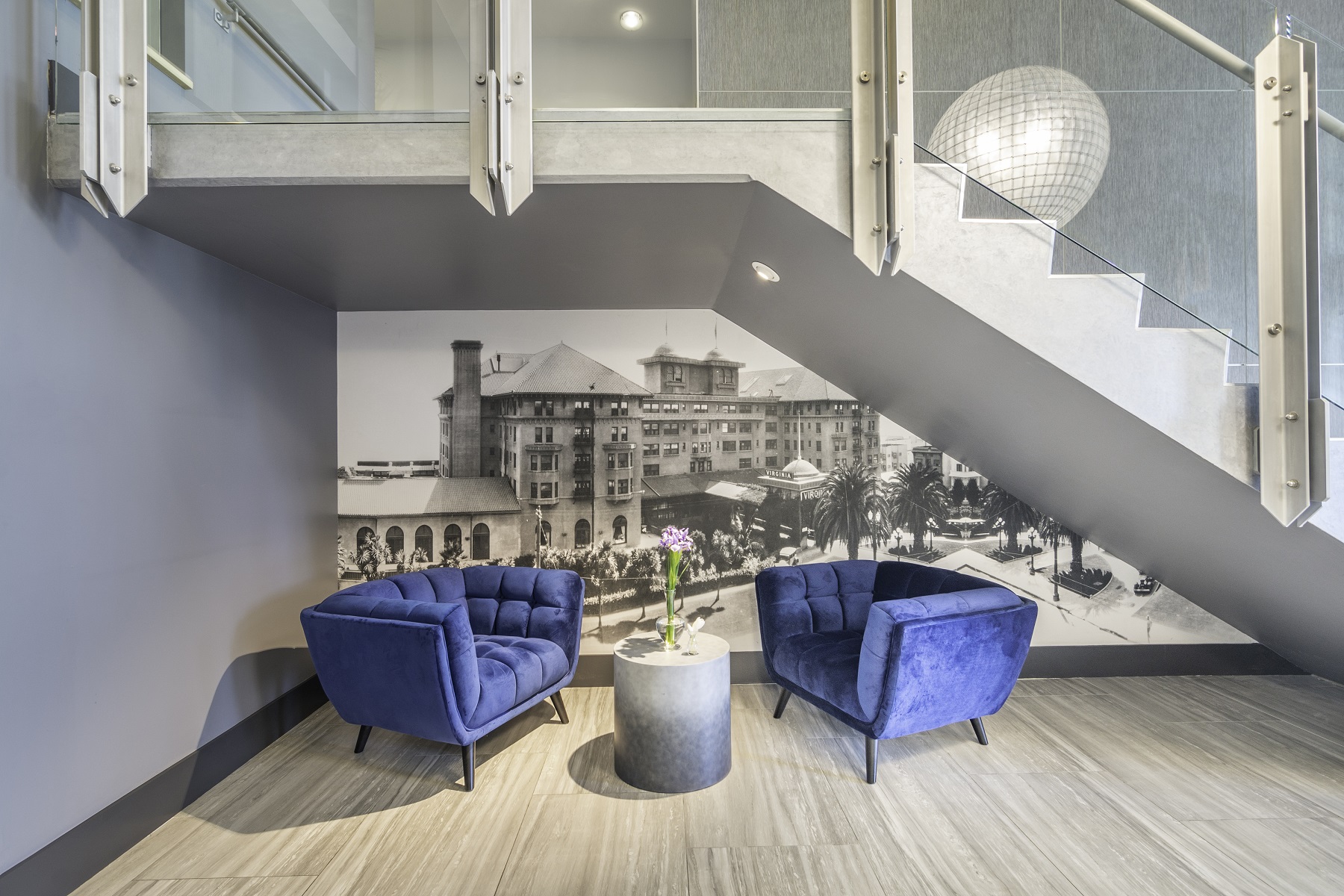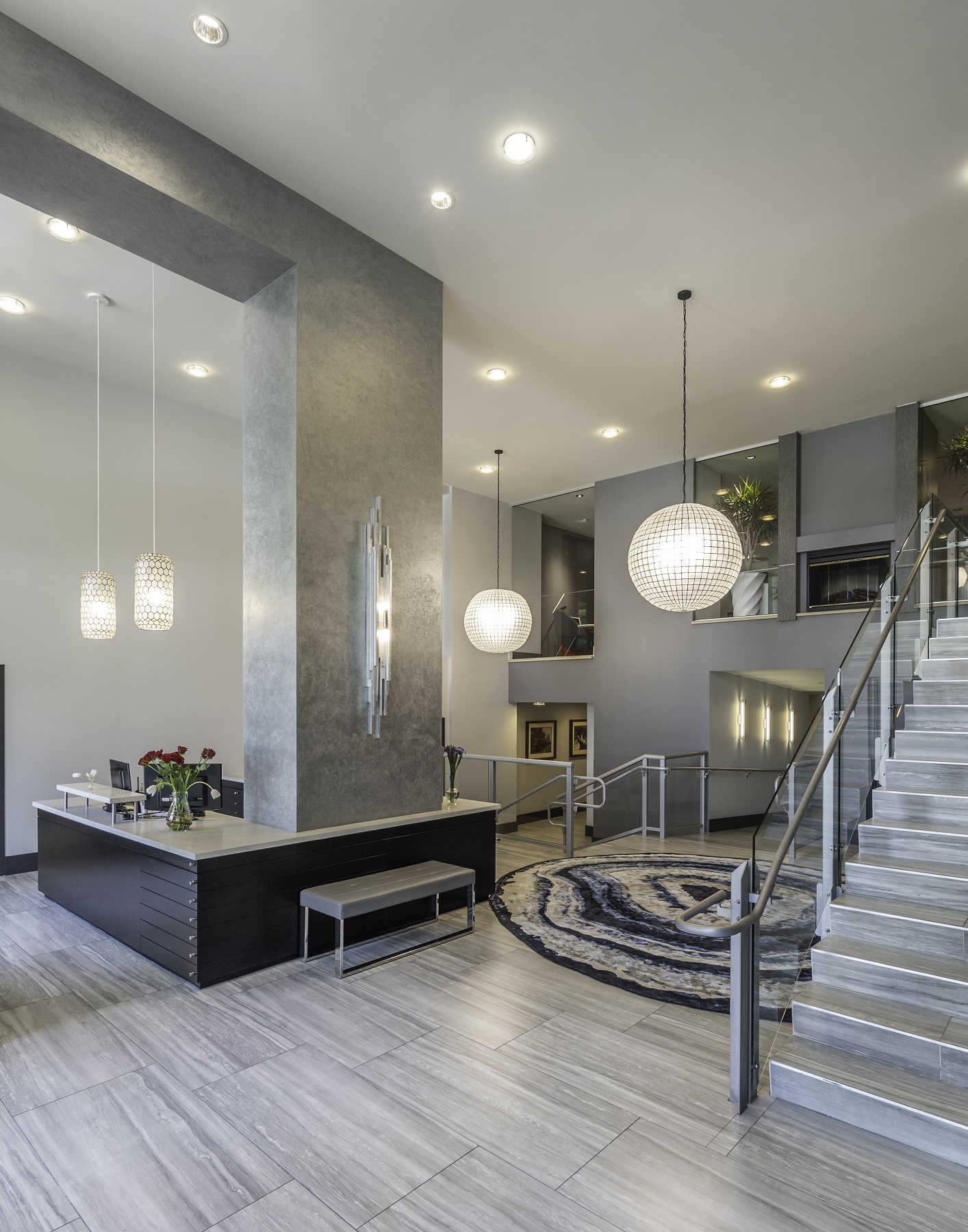 Kari Whitman Interiors designed a custom blue agate pattern rug that lays in this lobby. Lit by chandeliers from Serena & Lily, this spacious and modern area is the perfect "welcome in" for clients, visitors, and team members alike. Kari loves mixing old and new in her designs. With the rich history of this building, The Old Georgian of the 1930's, Kari felt incorporating imagery of the past would add a taste of history and charm. To accomplish this, she had custom mural wallpaper done showing the same property from that era.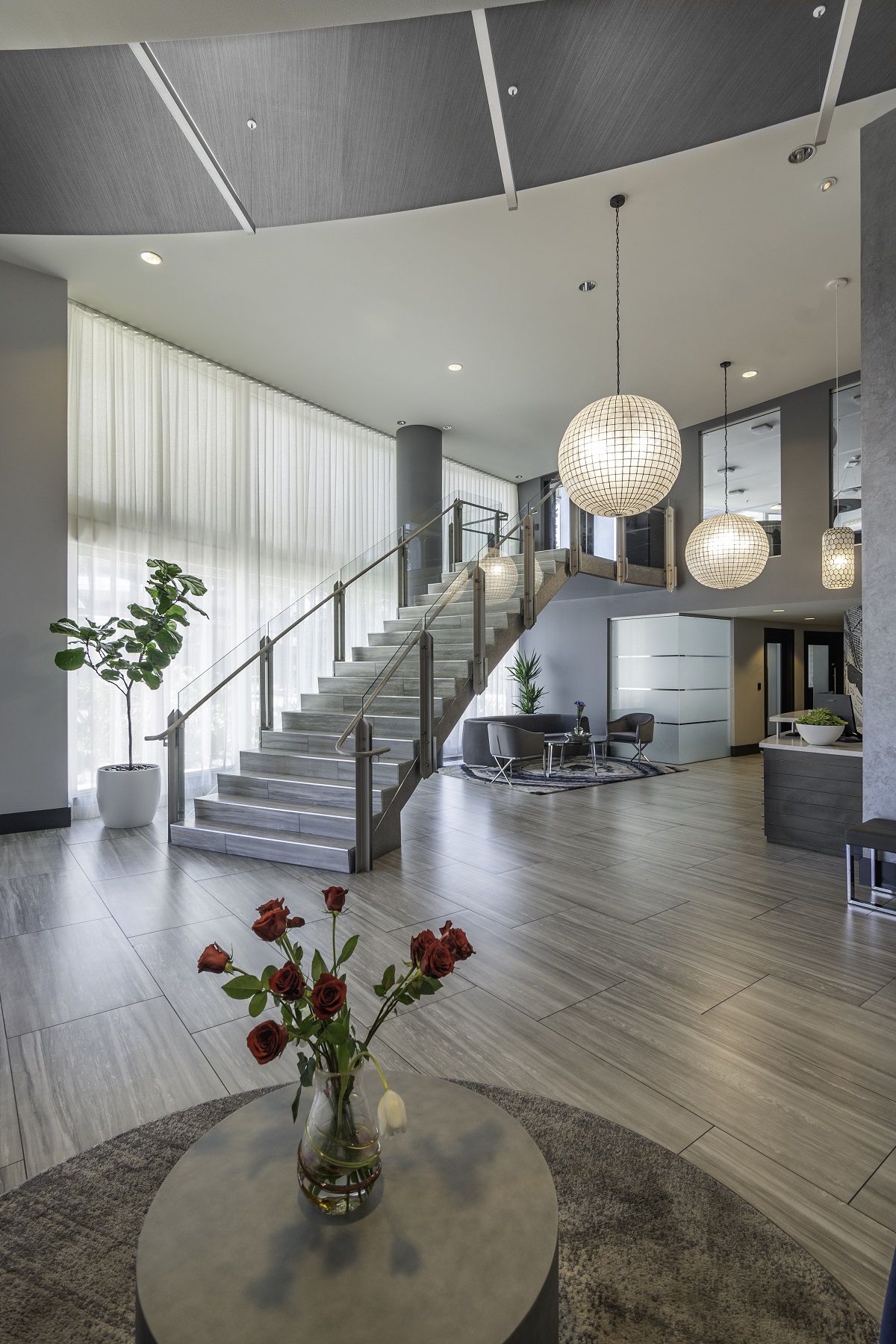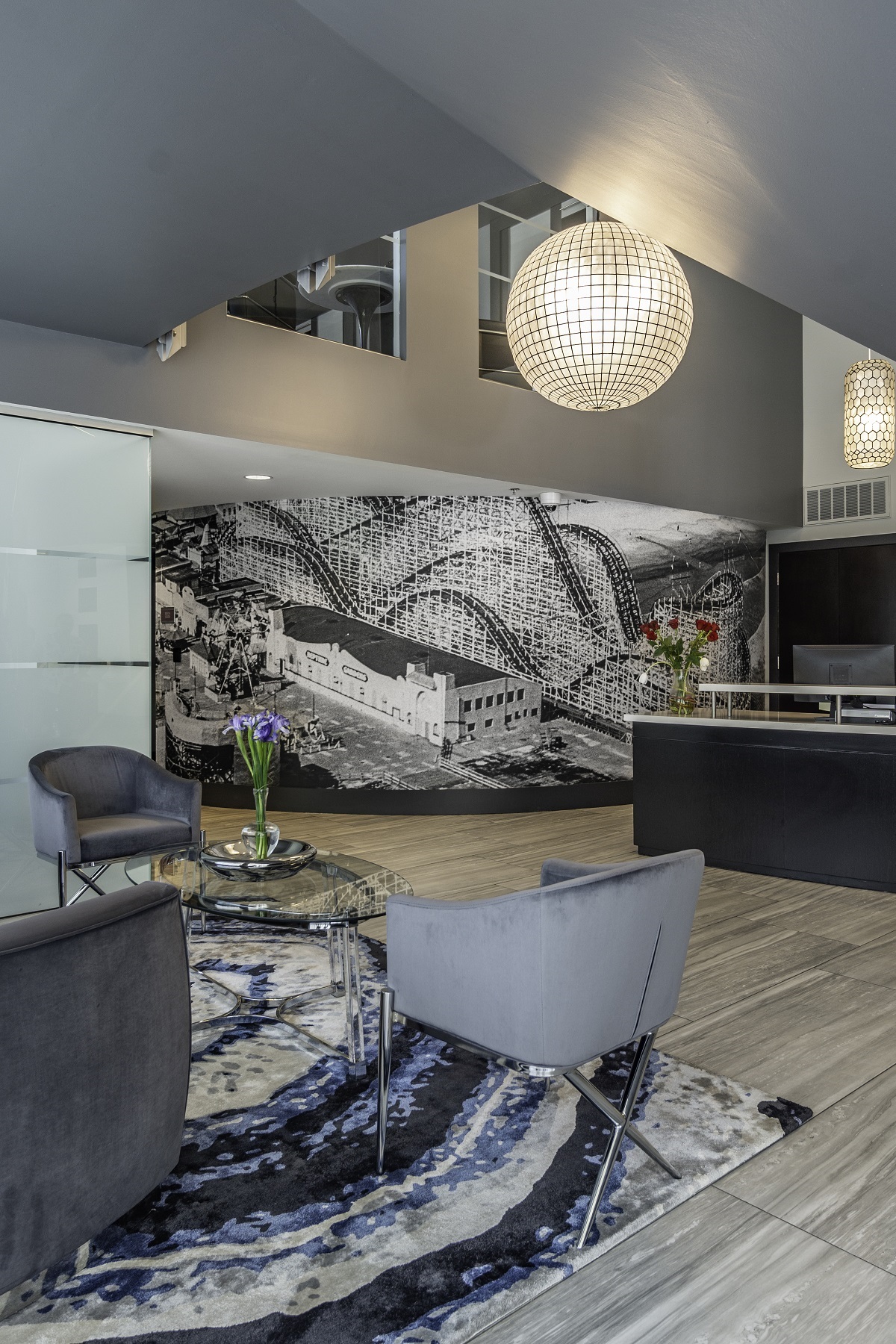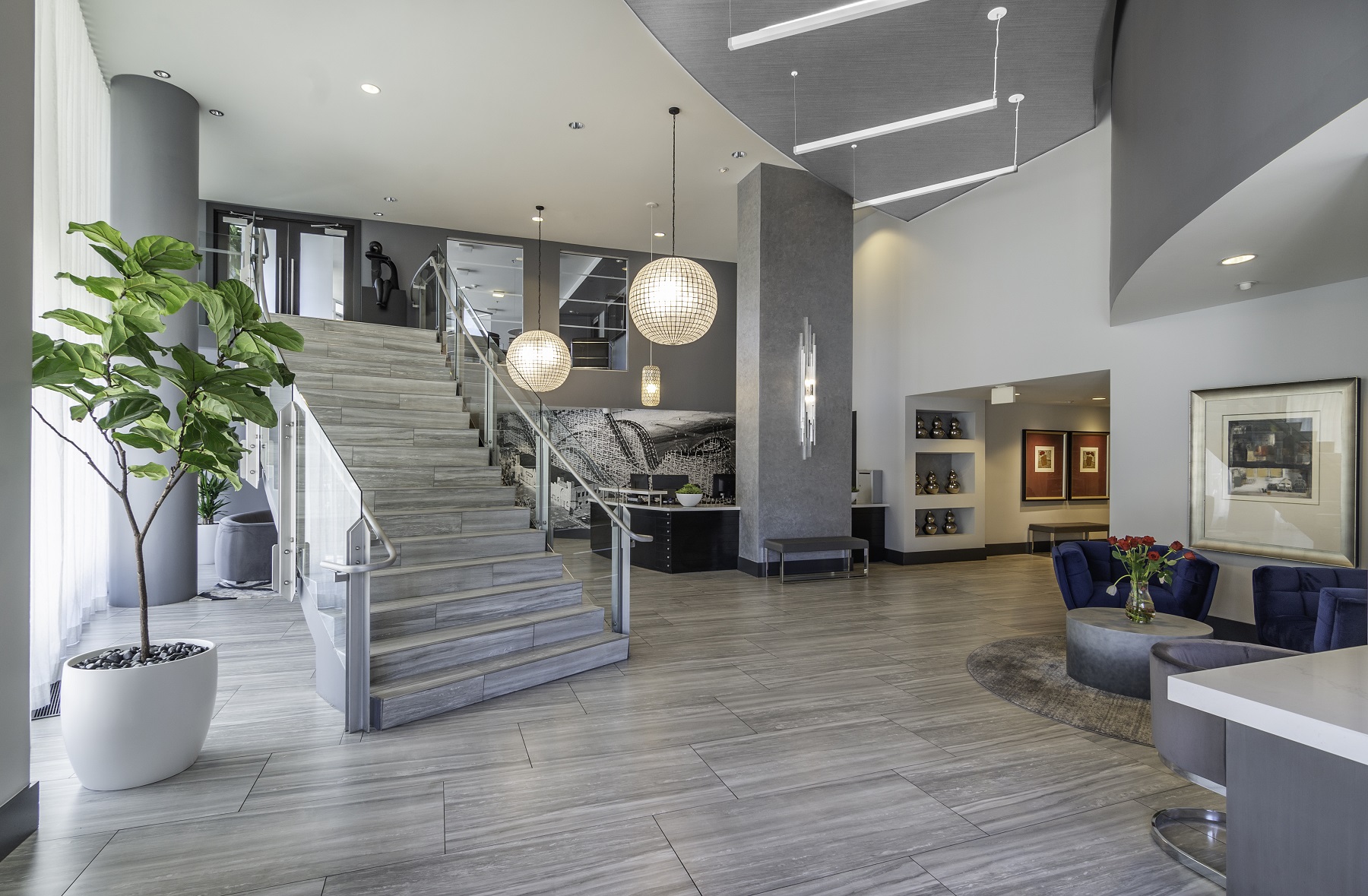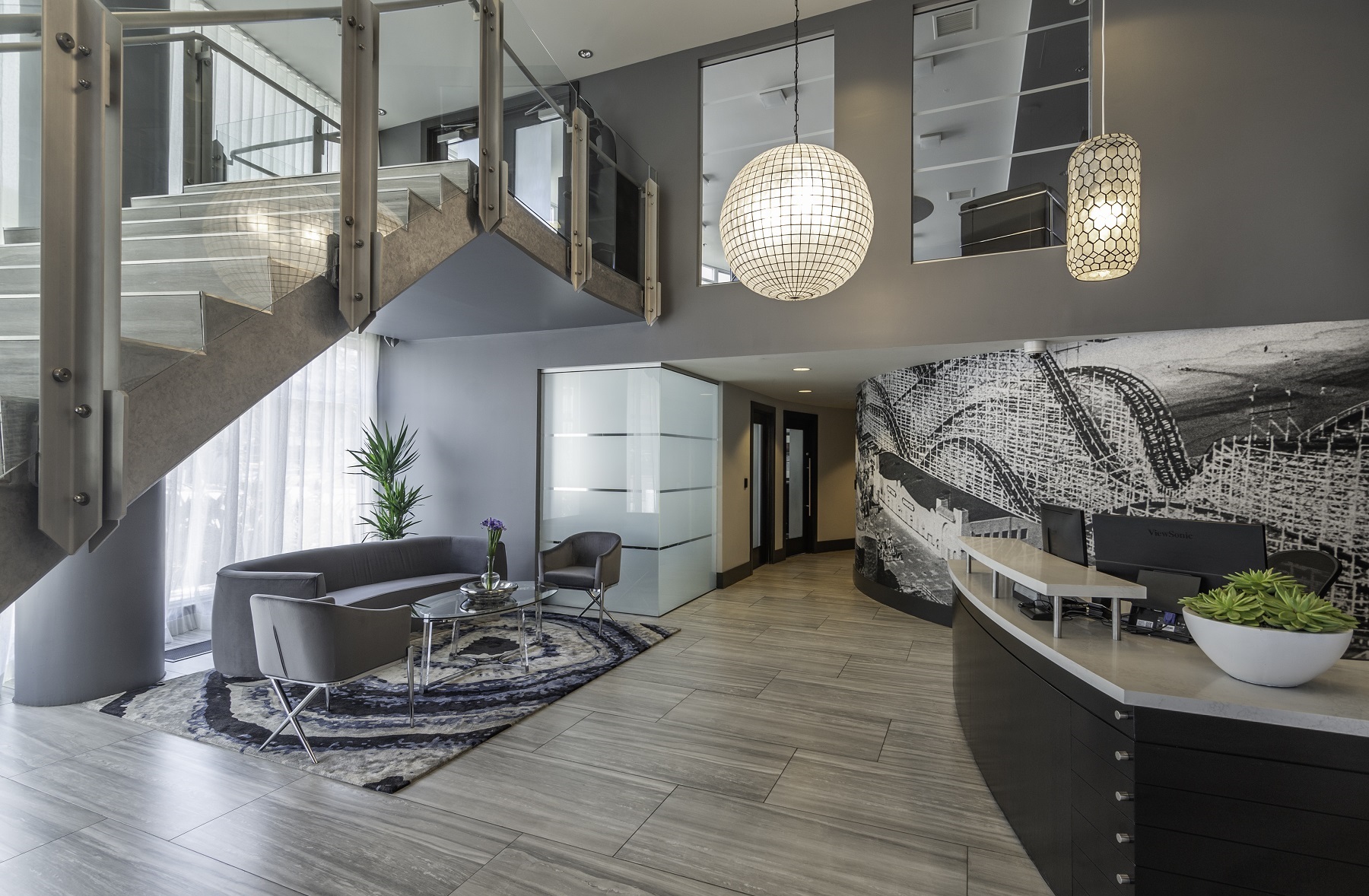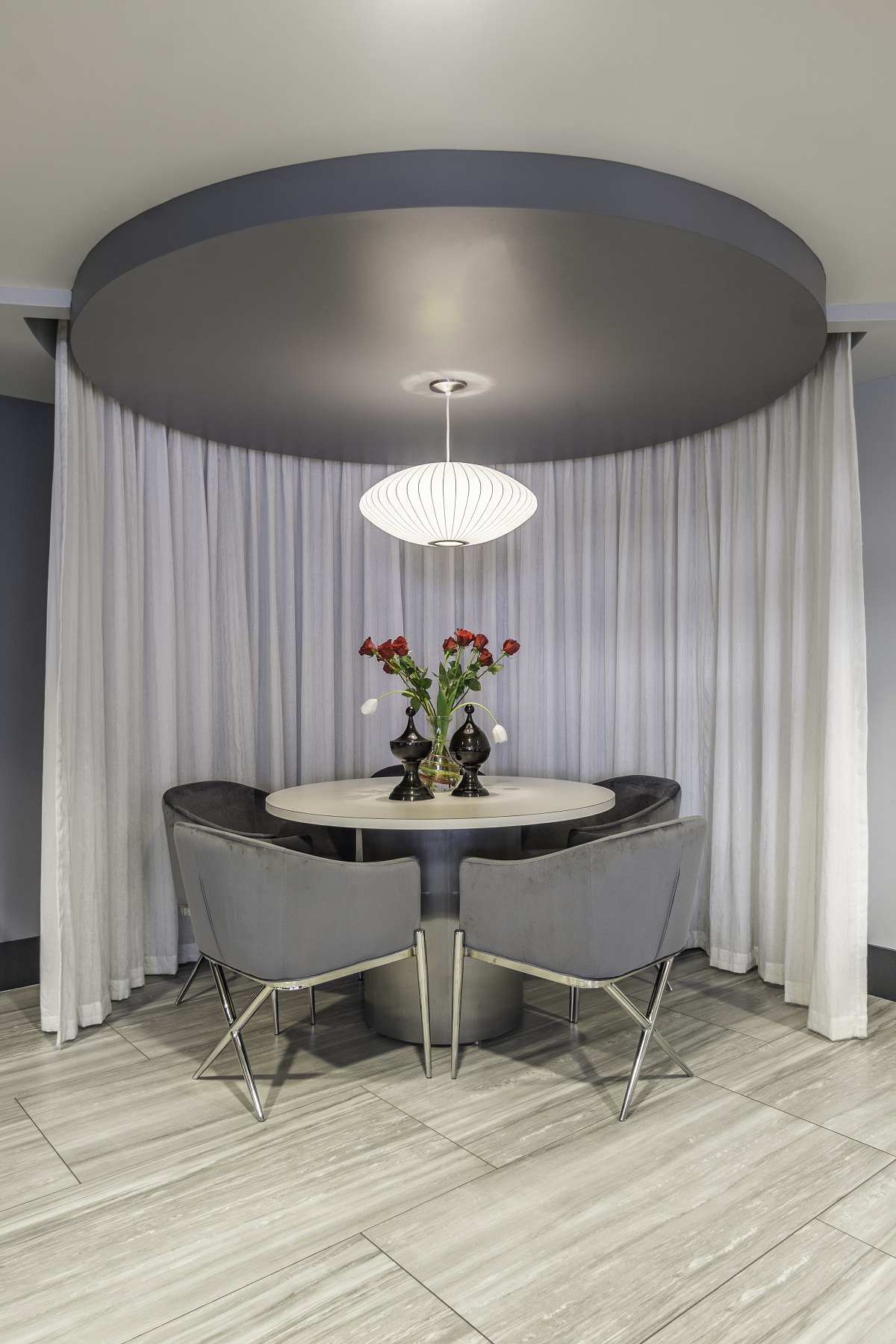 The other lobby of this high end luxury penthouse features a timeless mural of Long Beach Pier in the 1930's, mirroring the design from the first lobby. Velvet arm chairs and sofas placed throughout this modern space are both inviting and comforting. Eclectic finishes and art throughout the sitting area bring interest and color to the room.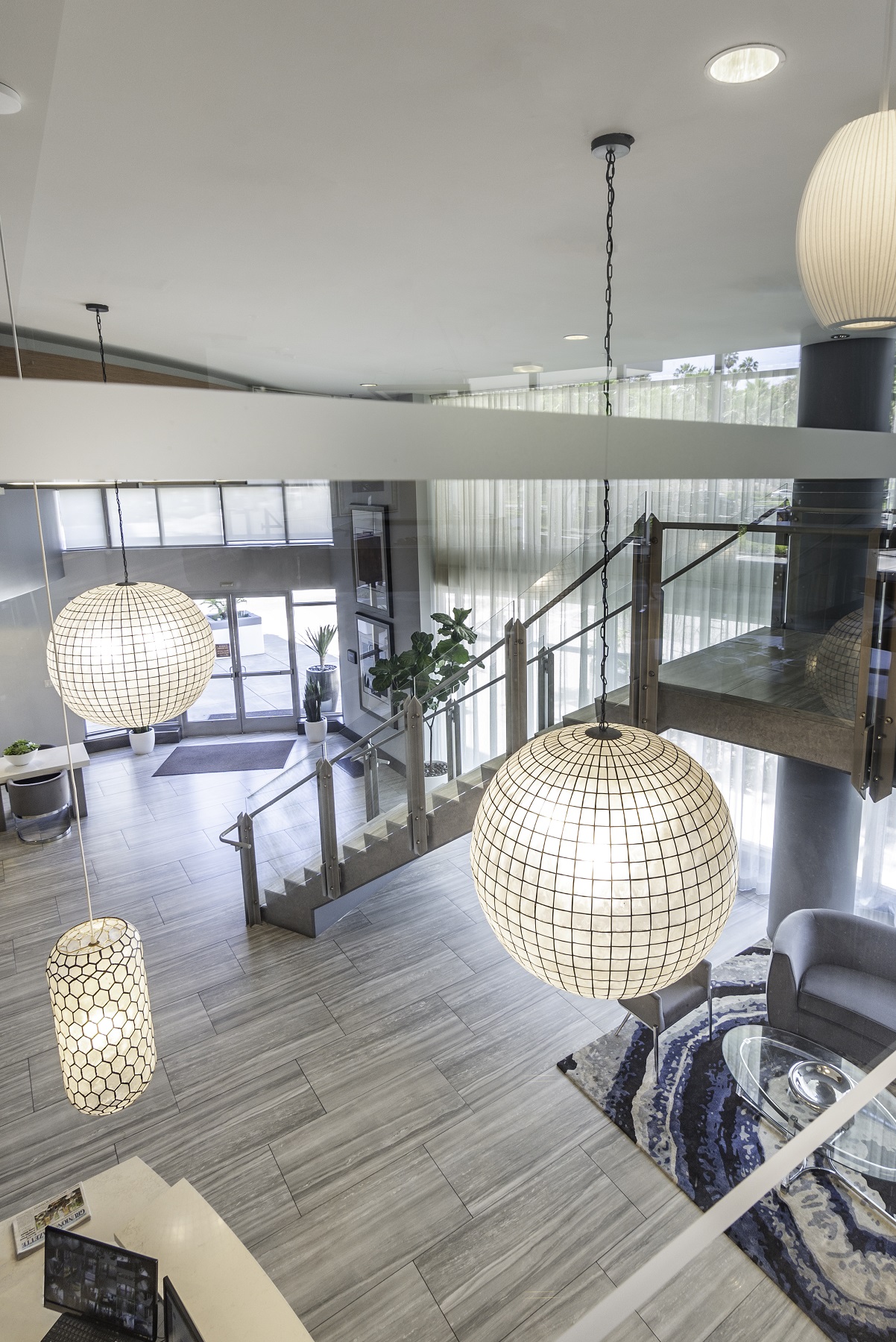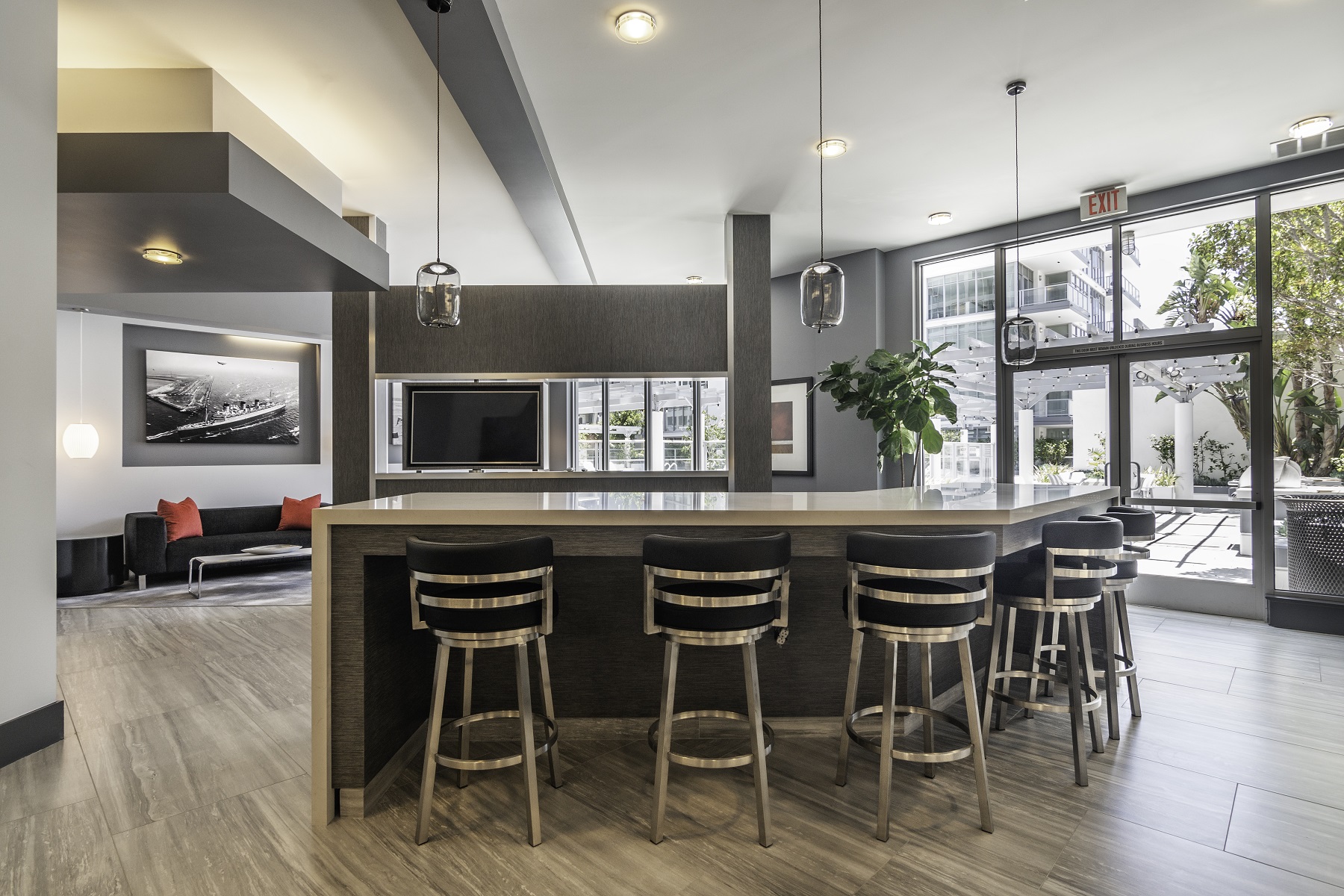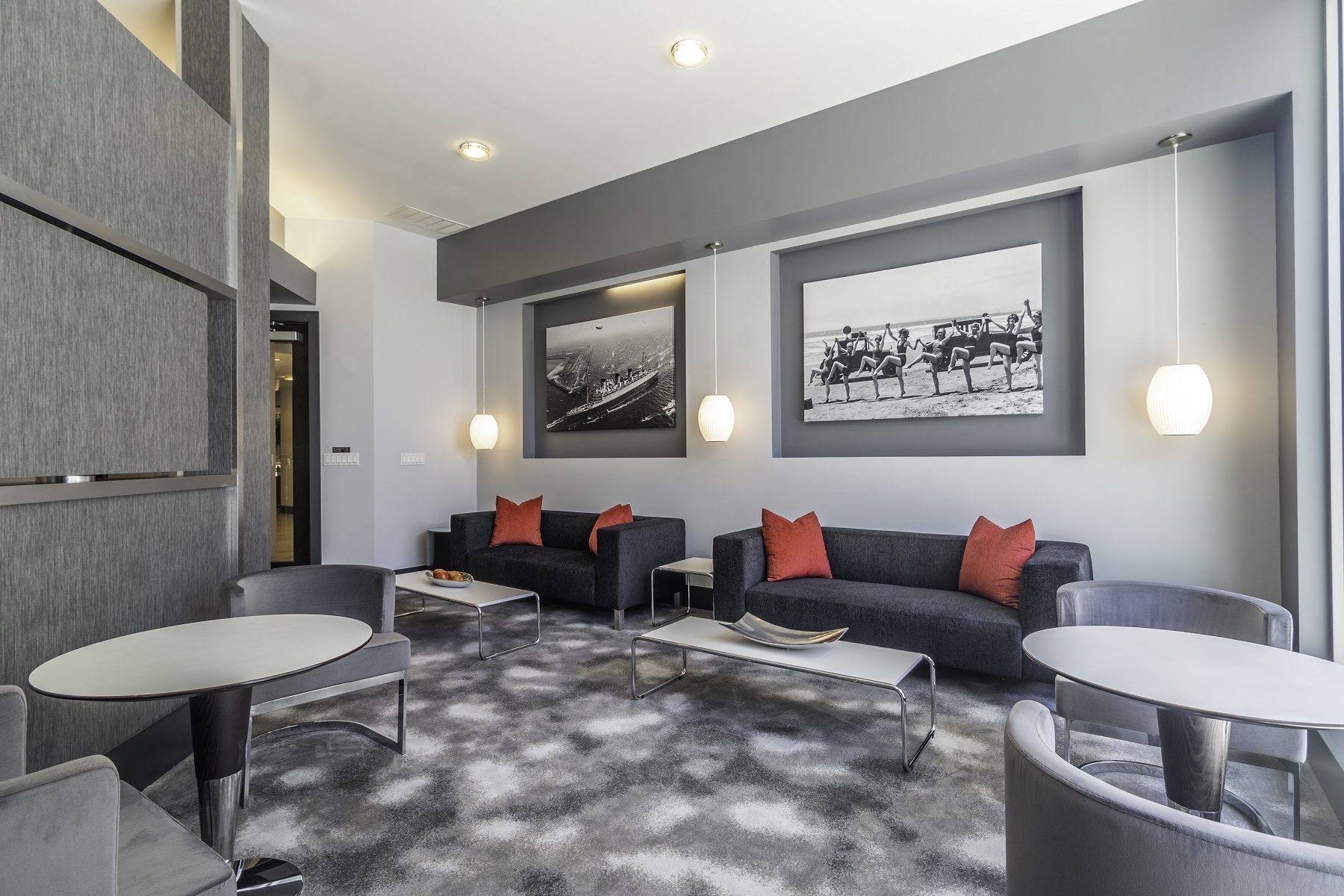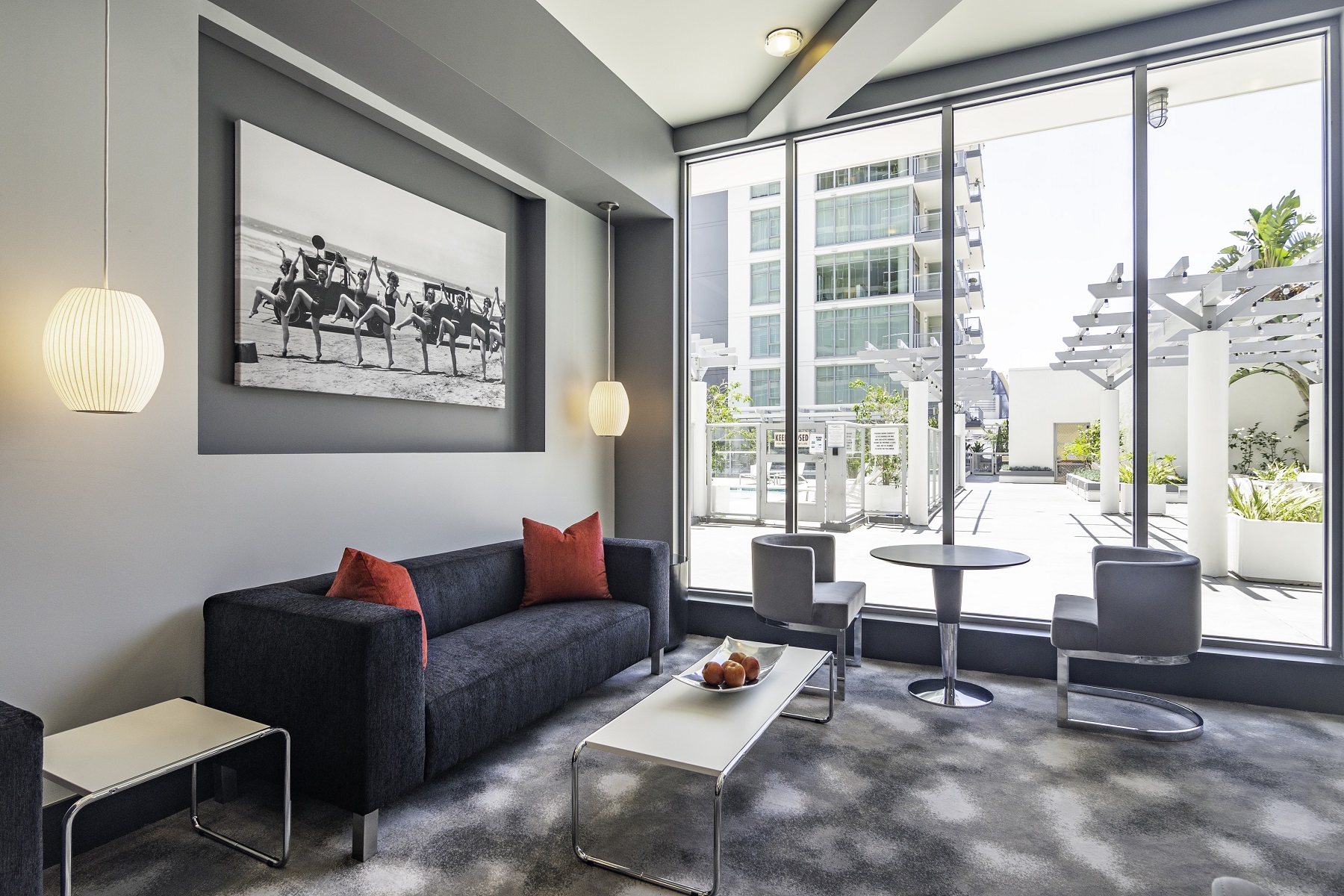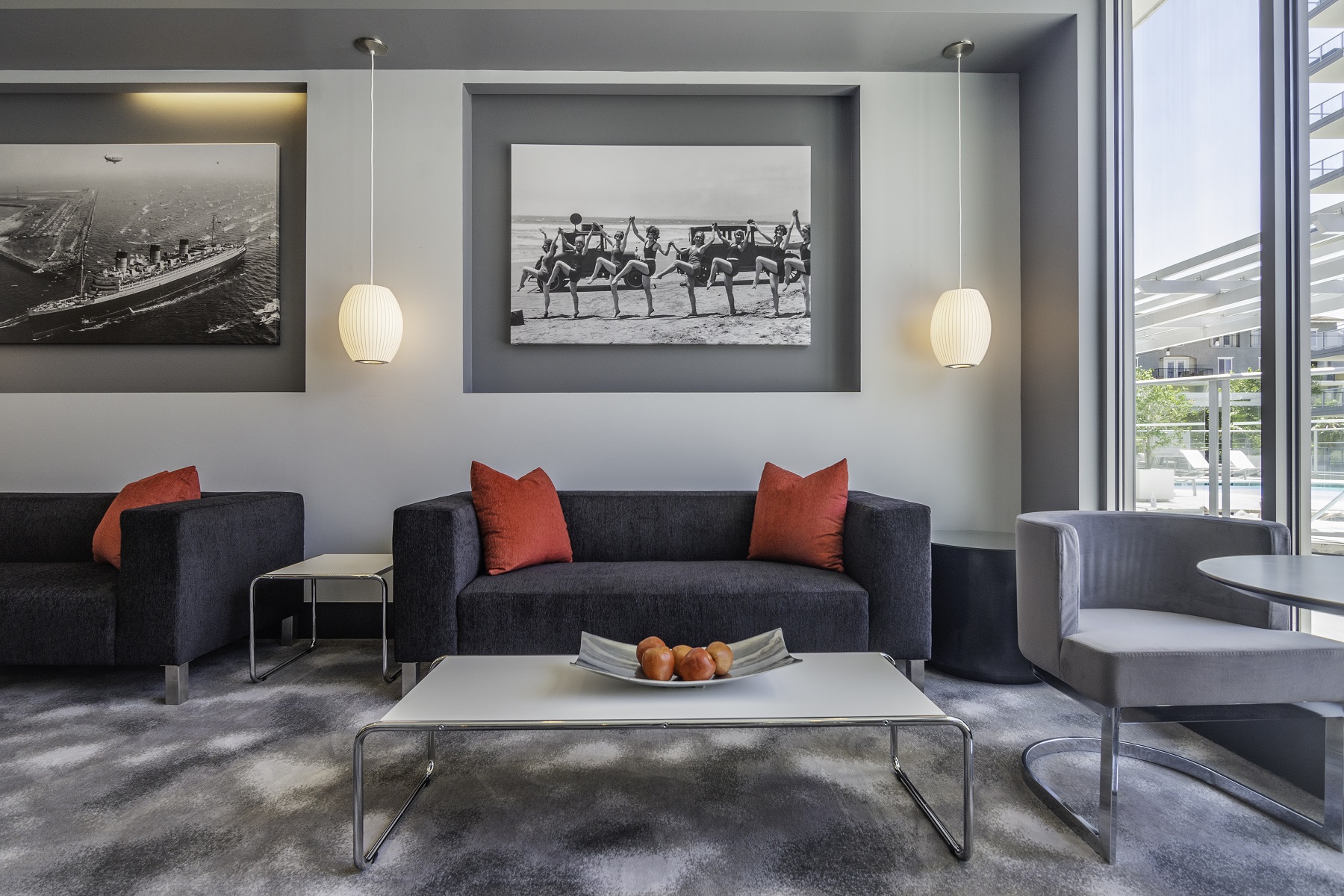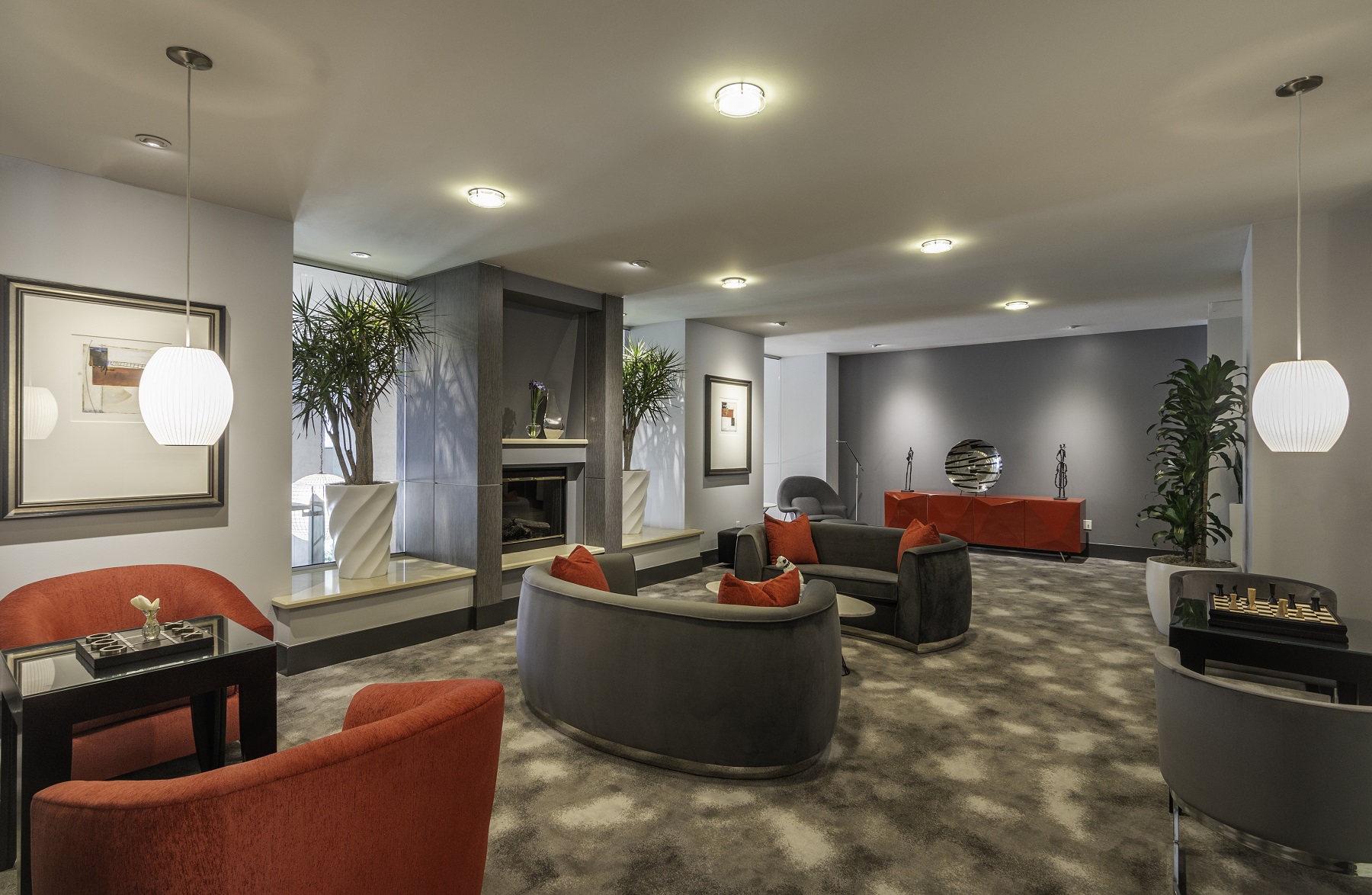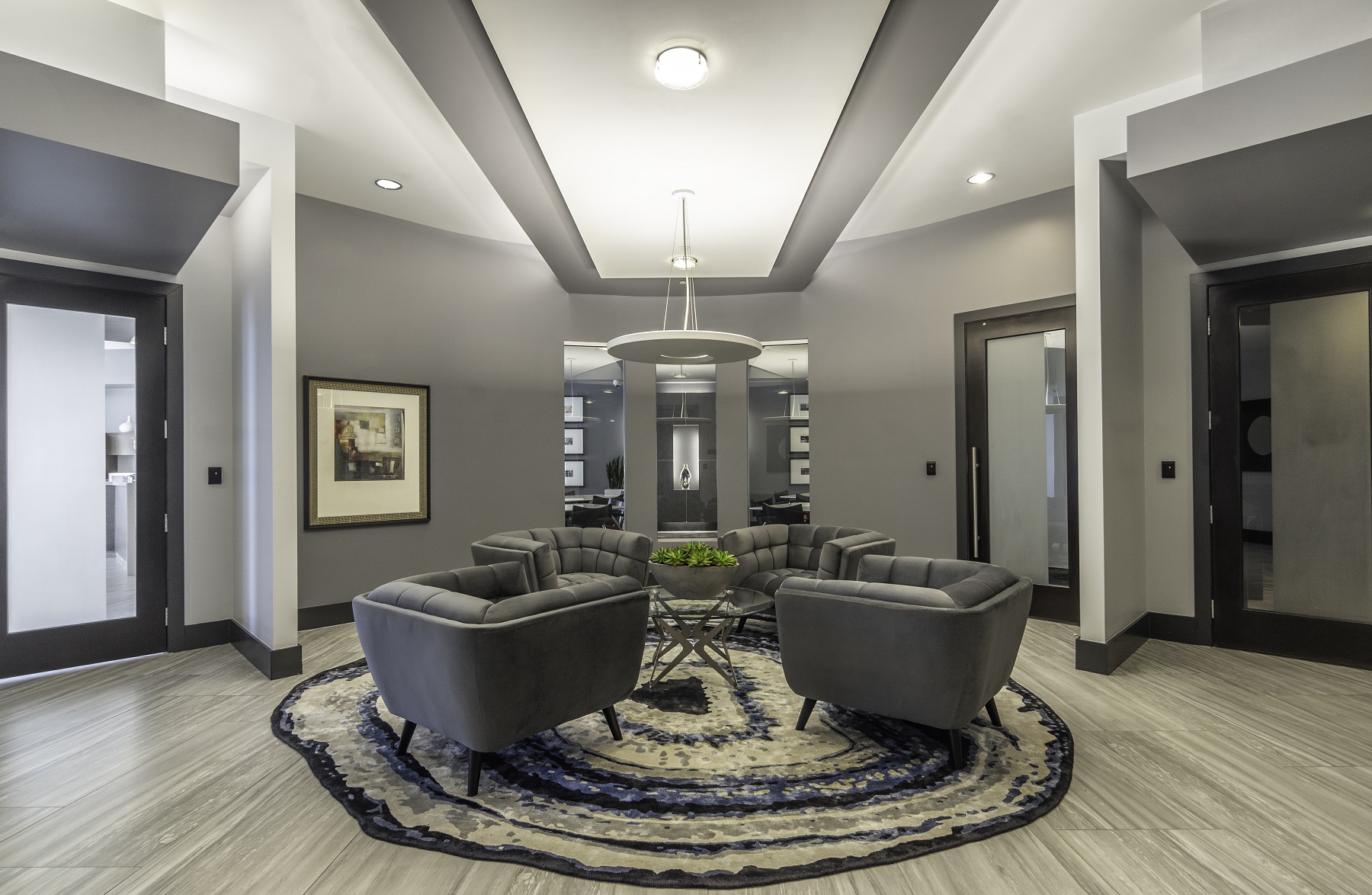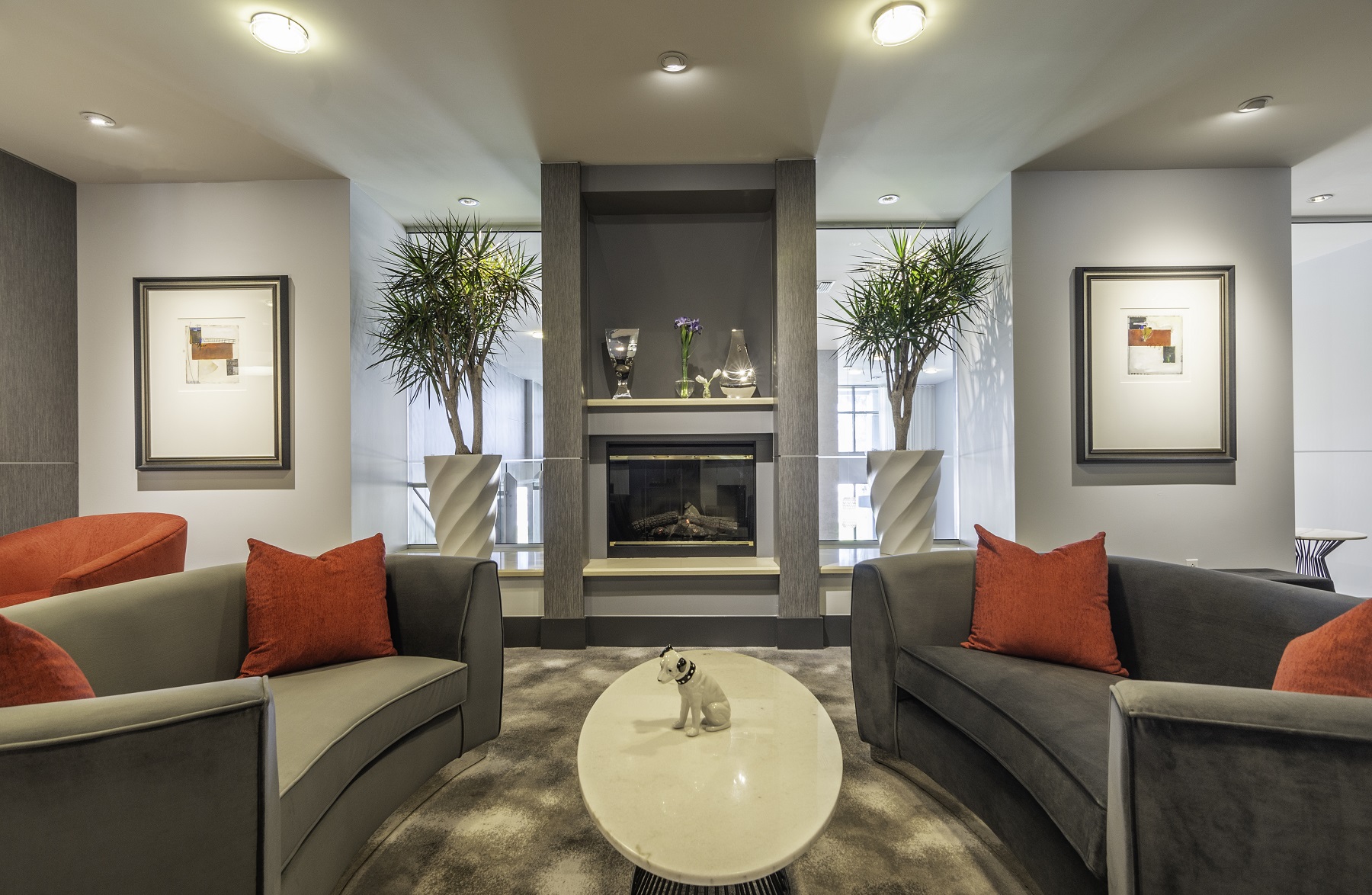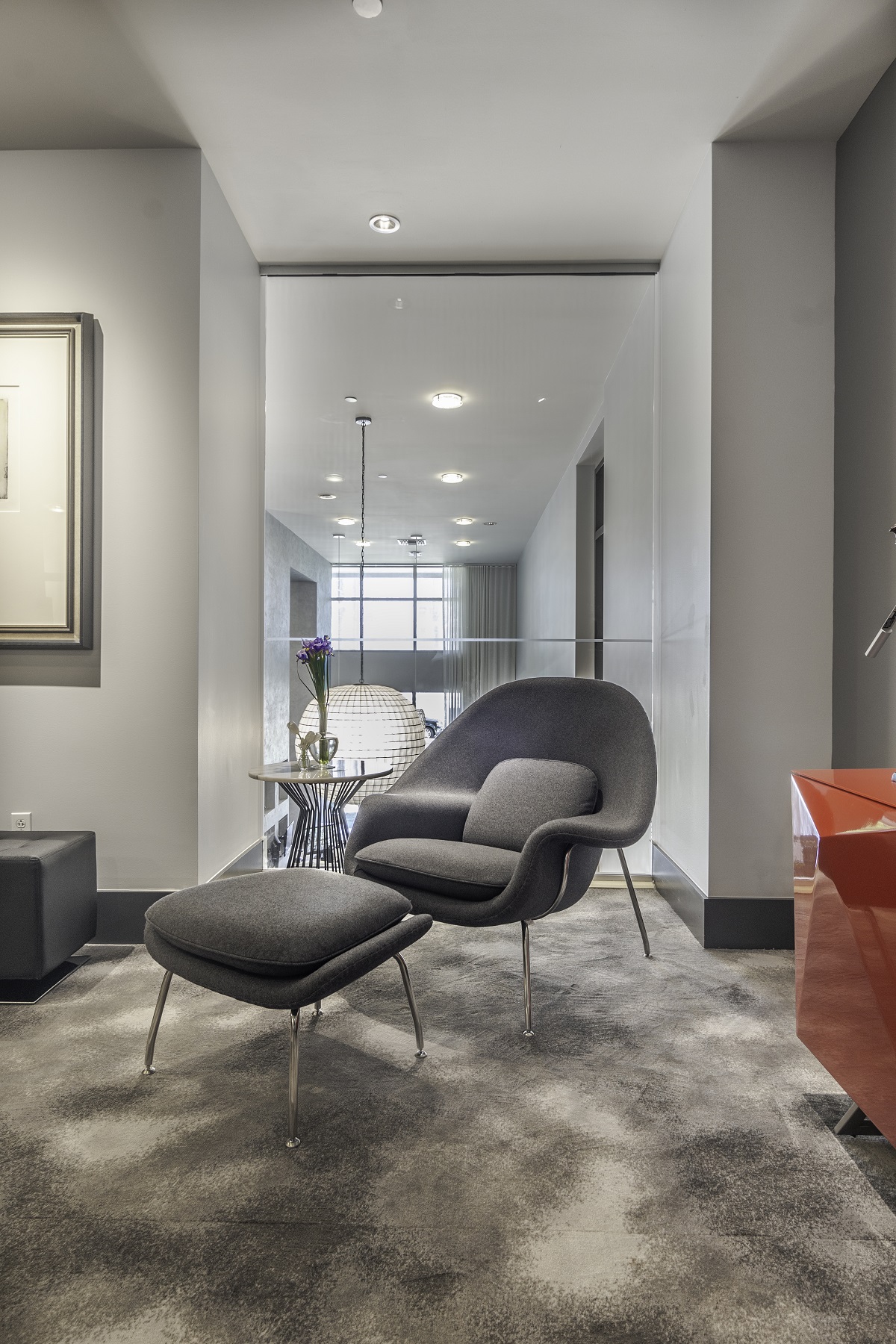 The breathtaking multi-purpose room is filled with custom seating throughout, striking white countertops from Ceasarstone, and pops of bright red and living plants to create a relaxing and interesting space.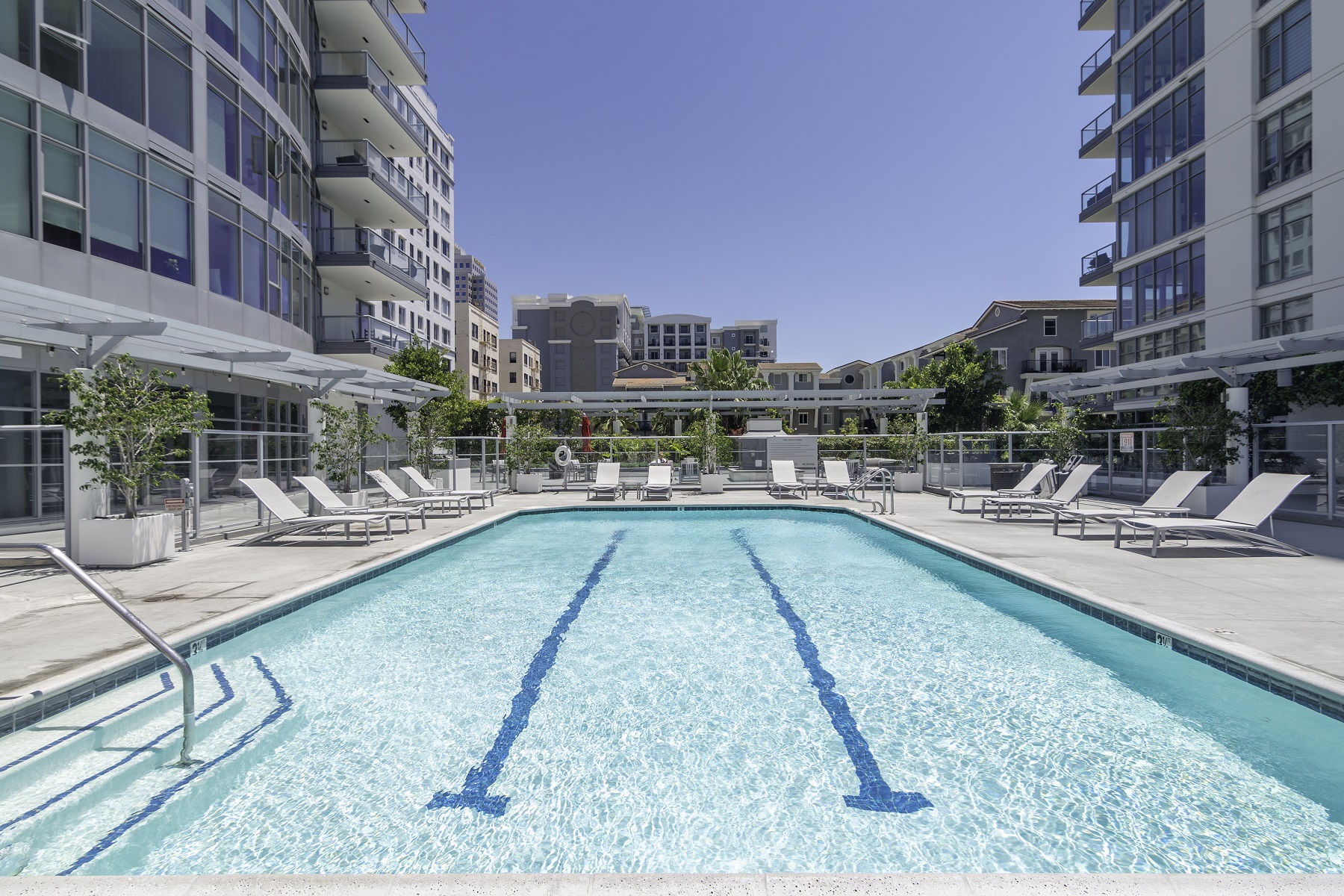 The large, luxurious pool features stained concrete and modern finishes for the enjoyment of all who live here.
About Kari Whitman Interiors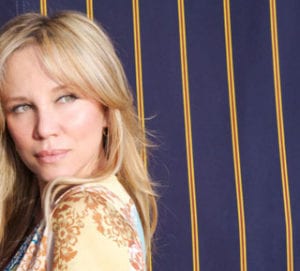 Celebrity interior designer Kari Whitman founded Kari Whitman Interiors in Los Angeles in 1994 as a design build firm specializing in high-end residential interior design. Now based in Los Angeles and Boulder, Colorado, Kari is one of Hollywood's most sought-after interior designer talents. Residential clients including Jessica Alba, Kristen Bell, Melanie Griffith and Antonio Banderas, Nikki Sixx, Justus Parmar, and Don Johnson have embraced her eclectic design style and knowledge of eco-friendly interior design. Kari's expertise also extends into commercial interior design, and projects range from condos to estate homes, boutique hotels to large-scale residential developments. A member of the prestigious American Society for Interior Design, Kari has showcased prominent design projects throughout California, New York, Denver, Colorado, Aspen, Jackson Hole, Miami, and Dallas. To spend more time in nature, Kari now operates out of her residential interior design office in Boulder, Colorado.