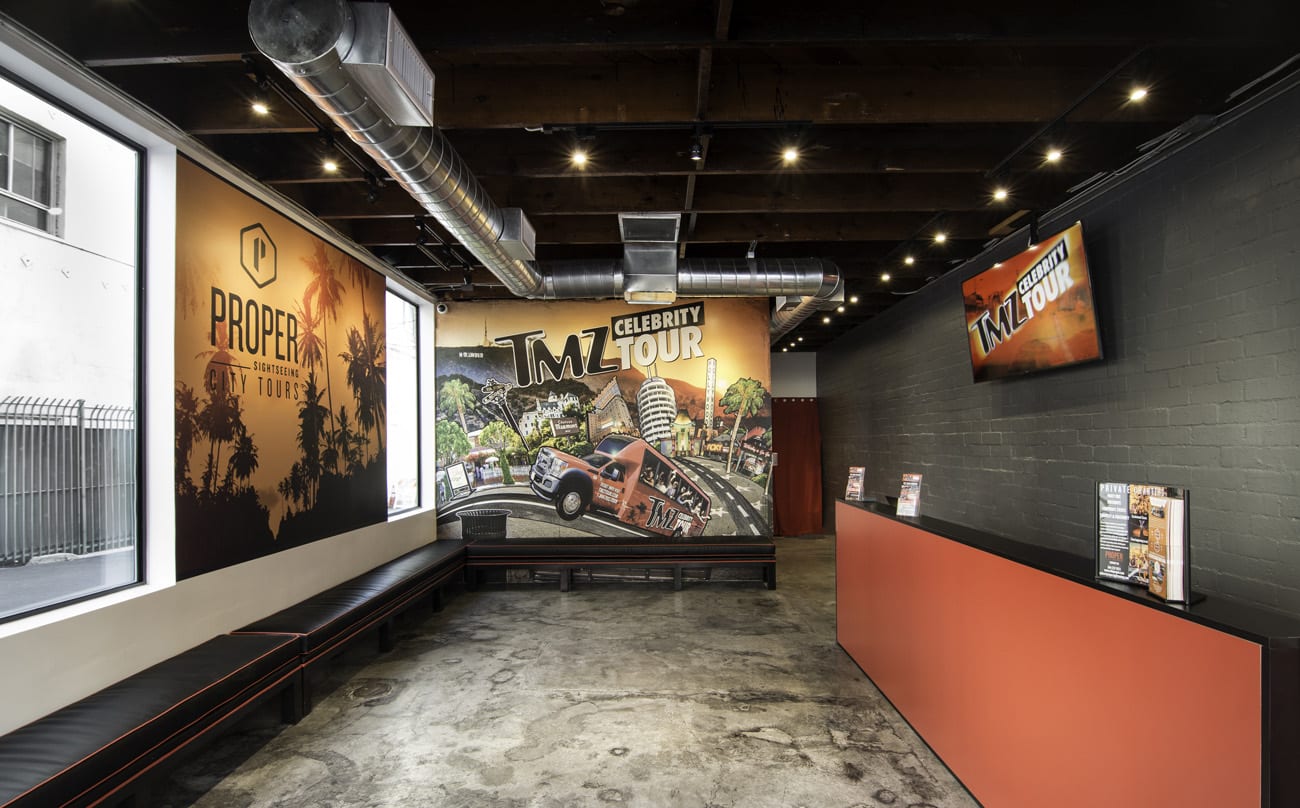 When Harvey Levin opened the new TMZ office on historic Hollywood Boulevard next to El Capitan Theatre, he wanted a space with an industrial, edgy, Hollywood feel. So it only made sense for him to commission one of Hollywood's top interior designers to the celebrities TMZ features for the task. Kari Whitman of Kari Whitman Interiors is a former Playboy Playmate and actress who has been building her international interior design empire since friend and former costar Emilio Estevez gave her her first design job in the 90's. Since, she has designed for celebrities and VIP's from Jessica Alba to a Saudi royal family, earning her design chops.
To give the space its edgy, industrial feel, artistic interior designer Kari Whitman added stained concrete floors and exposed beams as the backdrop to bold pops of color and art. She also incorporated rolling barn doors to create private meeting spaces. The final product is a space that looks and feels just like it does on TMZ TV.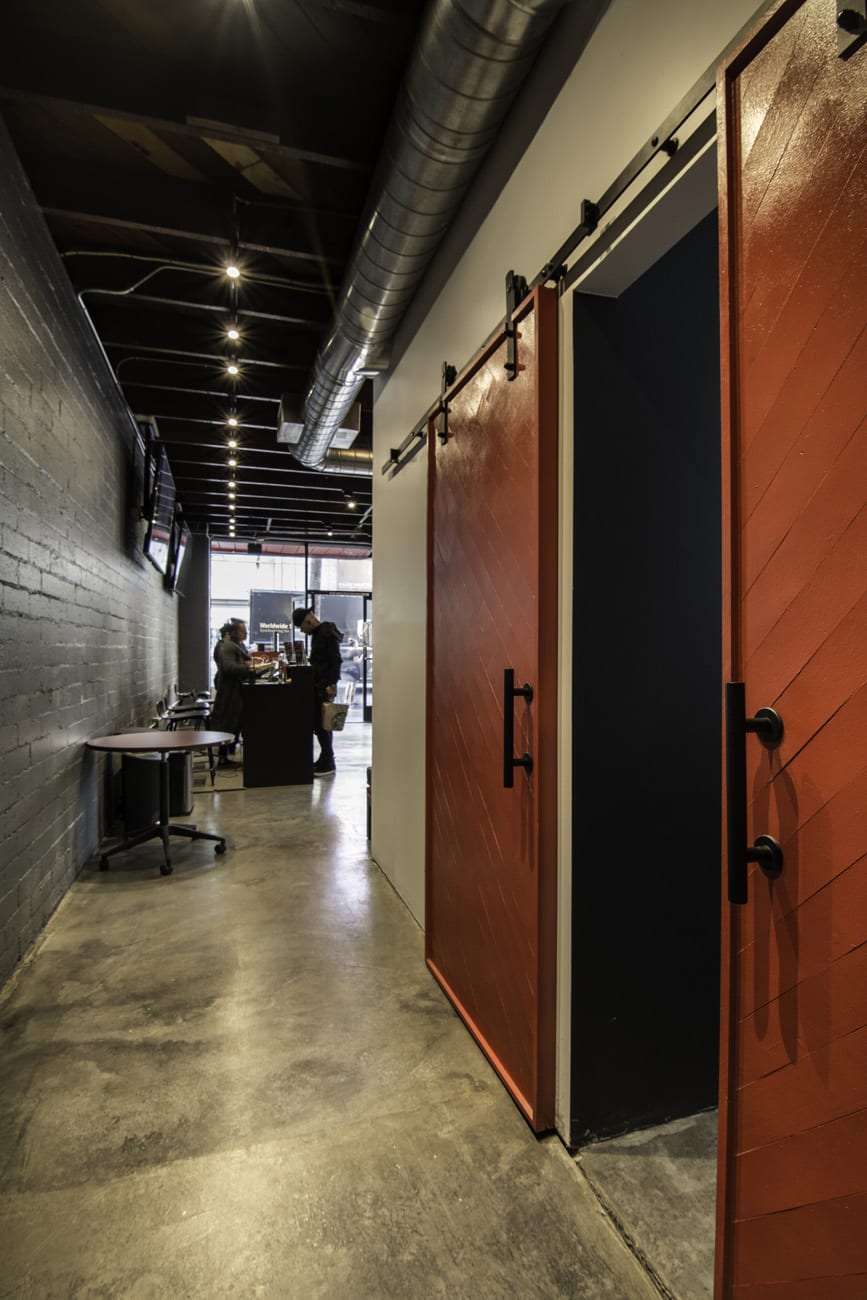 About Kari Whitman Interiors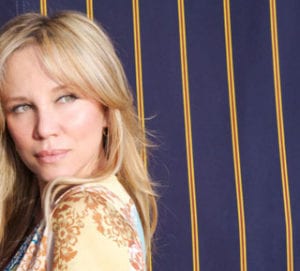 Celebrity interior designer Kari Whitman founded Kari Whitman Interiors in Los Angeles in 1994 as a design build firm specializing in high-end residential interior design. Now based in Los Angeles and Boulder, Colorado, Kari is one of Hollywood's most sought-after interior designer talents. Residential clients including Jessica Alba, Kristen Bell, Melanie Griffith and Antonio Banderas, Nikki Sixx, Justus Parmar, and Don Johnson have embraced her eclectic design style and knowledge of eco-friendly interior design. Kari's expertise also extends into commercial interior design, and projects range from condos to estate homes, boutique hotels to large-scale residential developments. As an Allied Member of the prestigious American Society for Interior Design (ASID), and a member of the Interior Design Society and the International Interior Design Association, Kari has showcased prominent design projects throughout California, New York, Denver, Colorado, Aspen, Jackson Hole, Miami, and Dallas. To spend more time in nature, Kari now operates out of her residential interior design office in Boulder, Colorado.