Pearl St. Colorado Mountain Home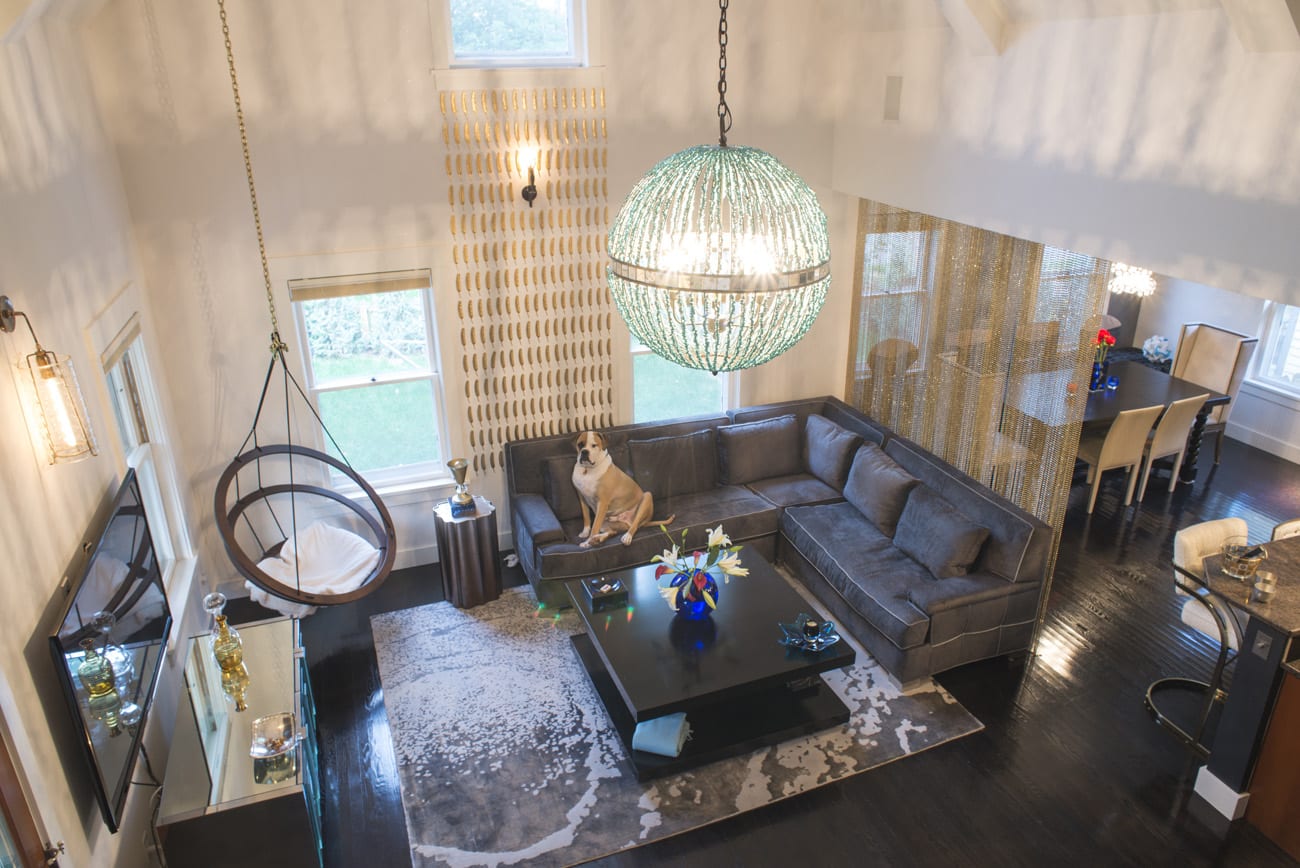 A favorite place for residential interior designer Kari Whitman to unwind, who's based in Boulder, Colorado and Los Angeles, California, is her Colorado Mountain Home with her famous dog Hank. As you step inside, you enter the living room which features one of her favorite design features in the home—brass feathers purchased from Etsy and arranged in a dramatic display up the wall. "They're the cheapest thing in the room. There's a lesson there." Whitman had the lush sofa custom-made in Los Angeles and paired it with a black, angular coffee table from Caracole and a side table from Arteriors. A turquoise chandelier from Currey & Company adds a glam jolt of color to the room. And a sparkling curtain "wall" of brass and stainless-steel striped ball chain separates the living and dining spaces.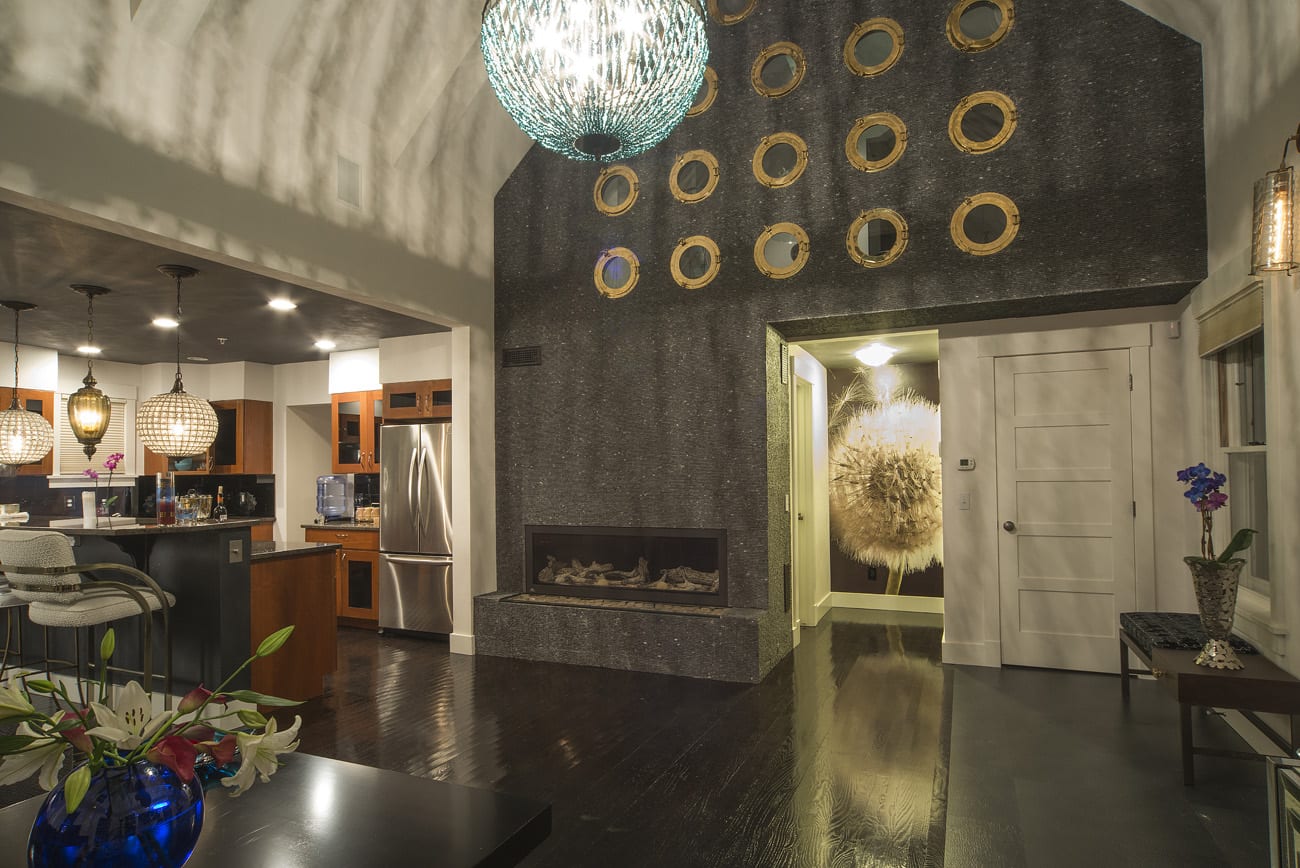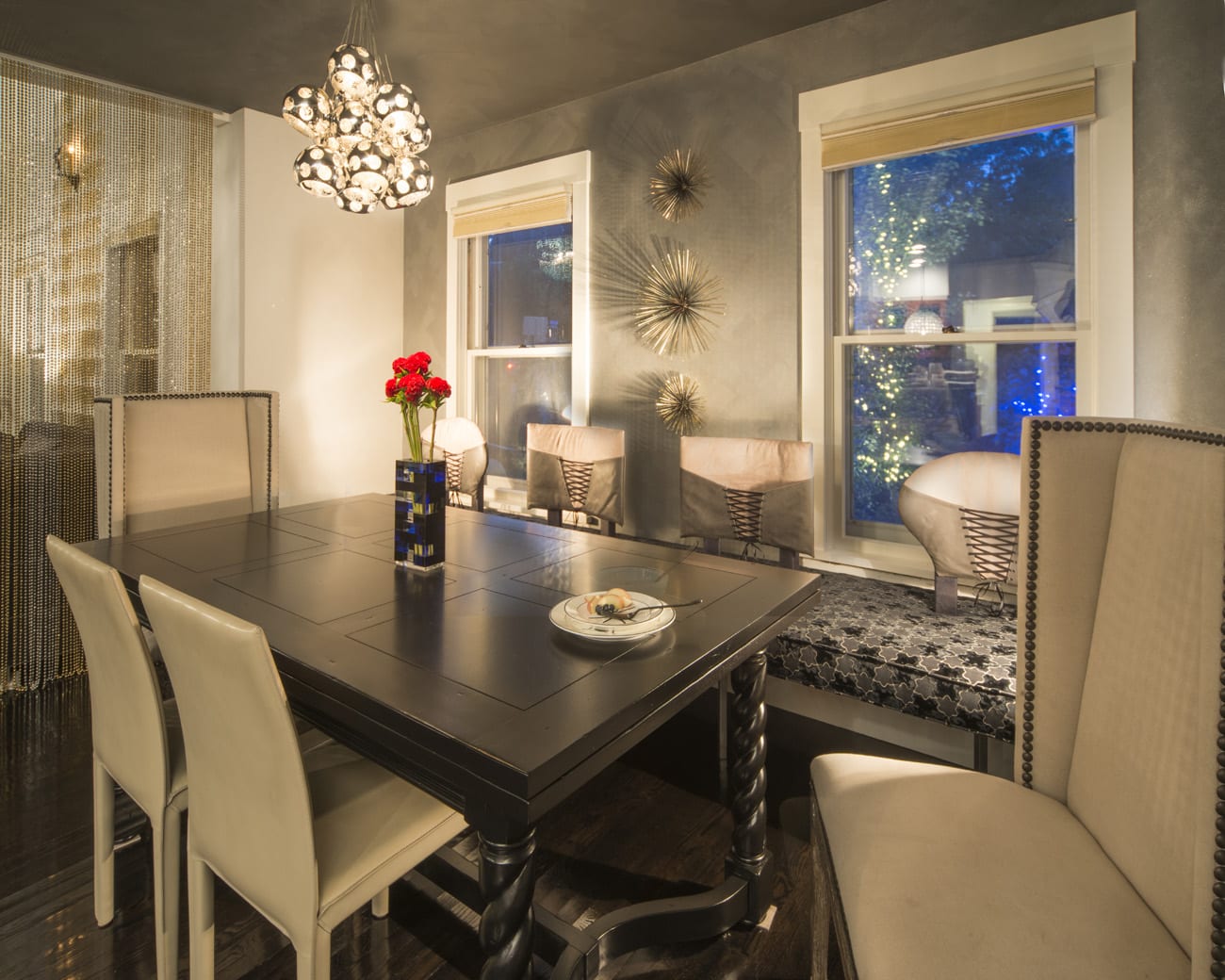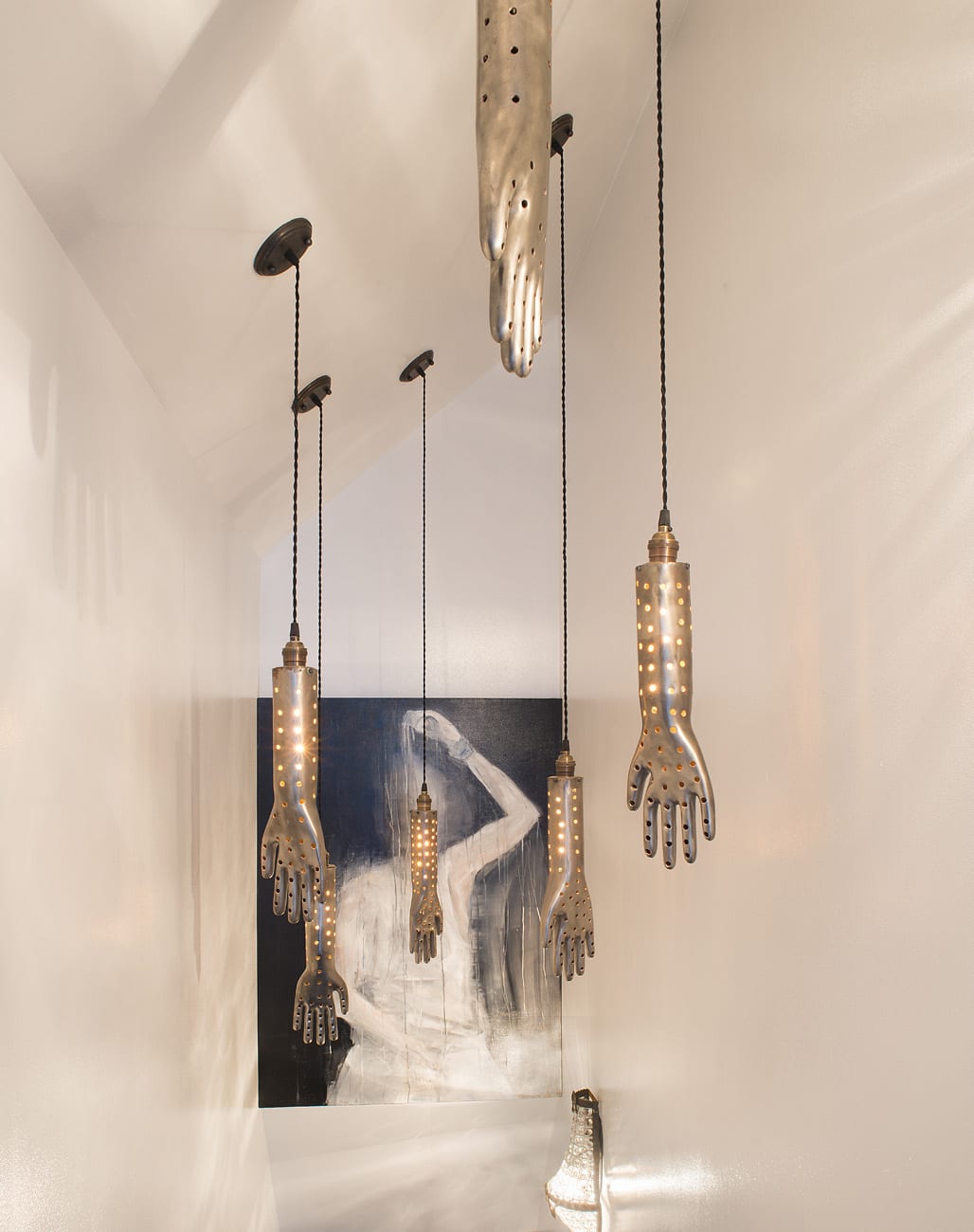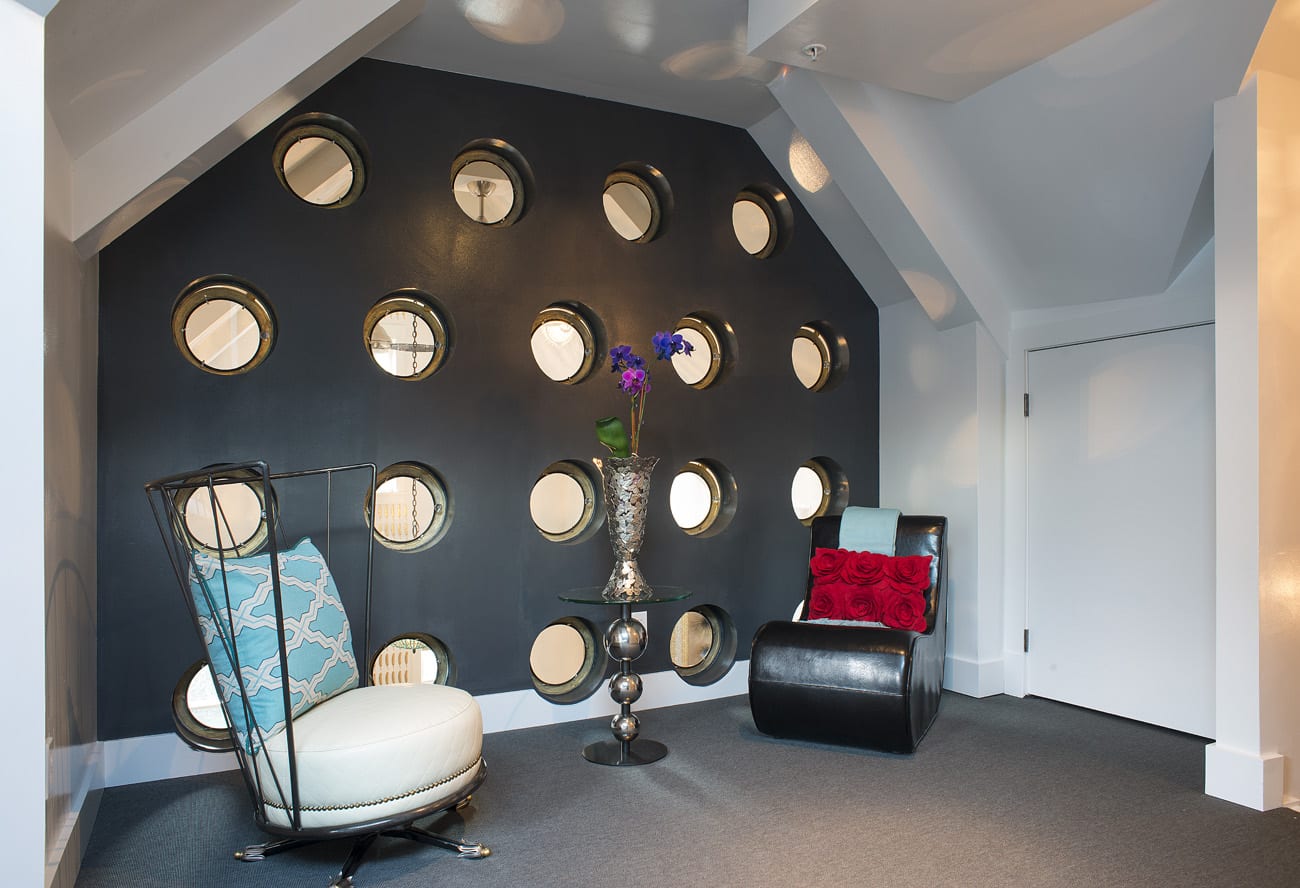 As you wander through the Boulder, Colorado mountain home you'll find custom-designed hanging hand lights by artistic interior designer Kari Whitman. "To recycle is to reuse," says Whitman, and true to her word the second-floor sitting area features, 20 porthole windows, reclaimed from old ships and discovered at Seaside Treasures in Clearwater, Florida. Green designer Whitman also found the white chair at Luna Antiques in Miami, and the black chair, originally from Design Within Reach, at The Amazing Garage Sale. Her dining room table is from Clutter Consignment in Boulder and she had the host chairs covered in turquoise pleather left over from a client's project. The space also features light fixtures from a vintage shop in Dallas, and a commissioned craftsman bench with corset-wrapped chair. The metallic silver plaster on the wall and ceiling is from Firenze.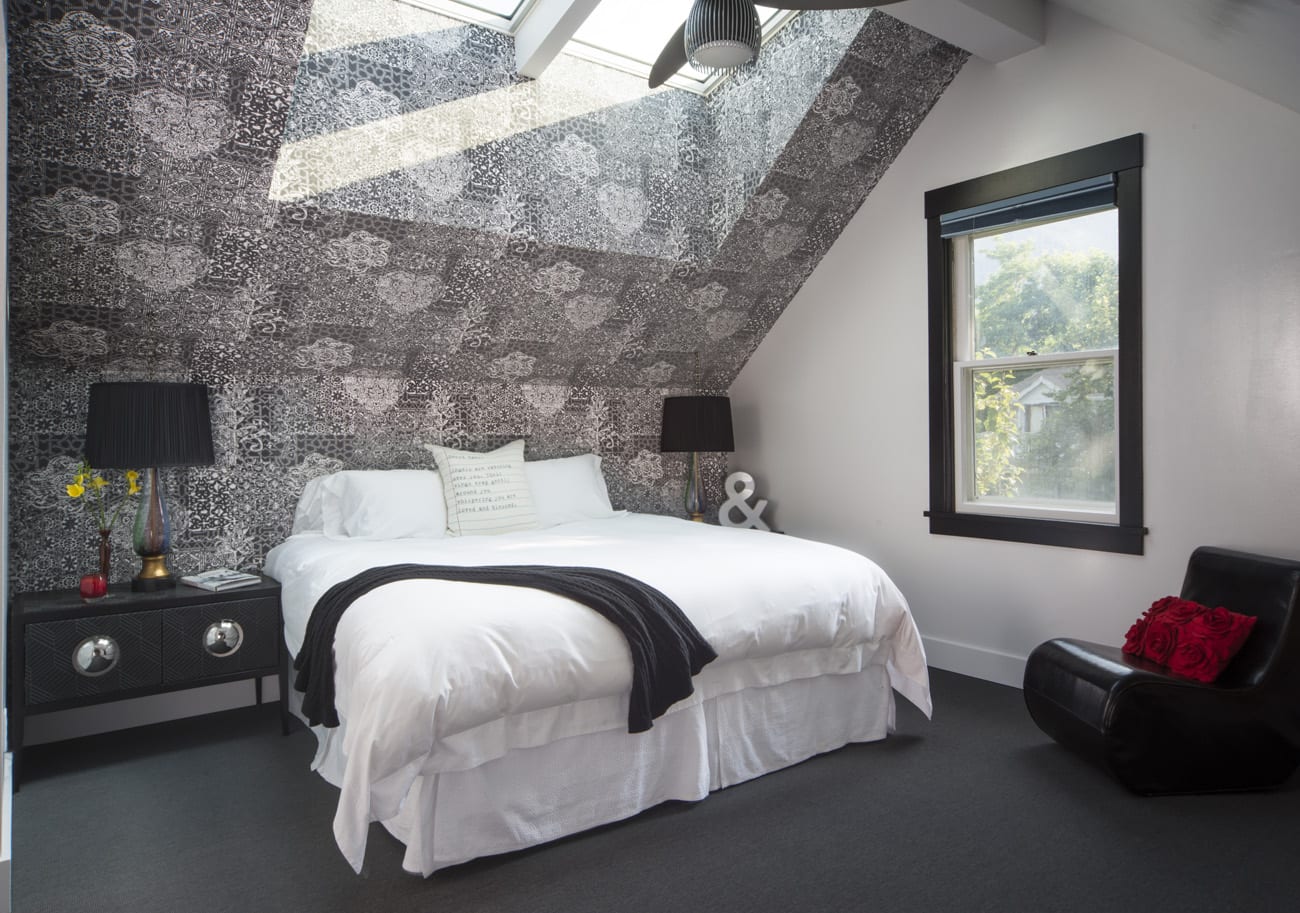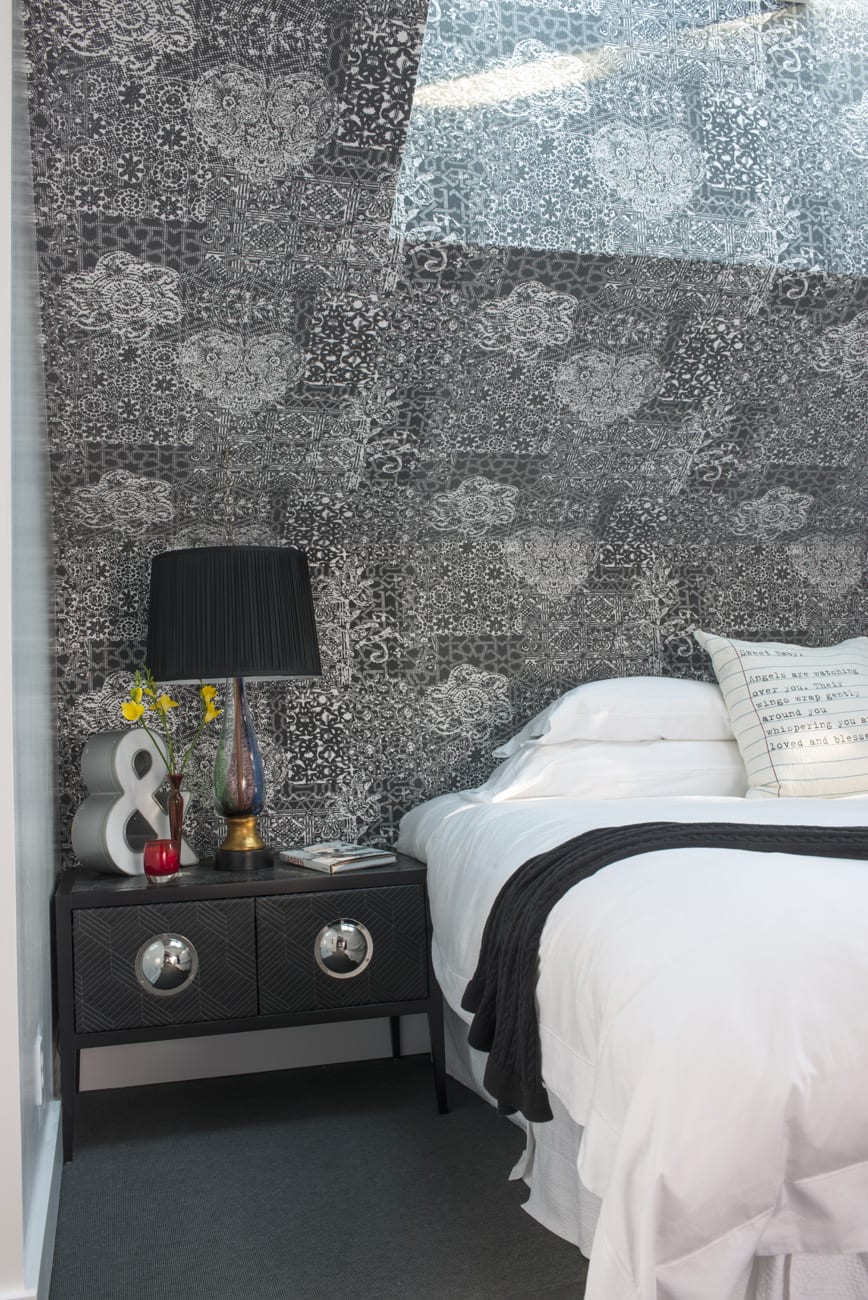 High-end interior designer Kari Whitman covered the walls of her master bedroom in romantic wallpaper and added skylights to let in Colorado's incomparable sunshine. Whitman custom-designed the nightstand "inspired by Pucci" and found the lamp at Material Environments in LA. Eco-friendly interior designer Kari Whitman says she tried "to use everything I had rather than replacing it." She kept the existing vanity and tub in her master bathroom and covered the walls in black lacquer then hung the bold dandelion graphic as a tribute to her childhood. "My mom and I had this game. Who could find a dandelion and blow it? It reminds me of my hippie childhood."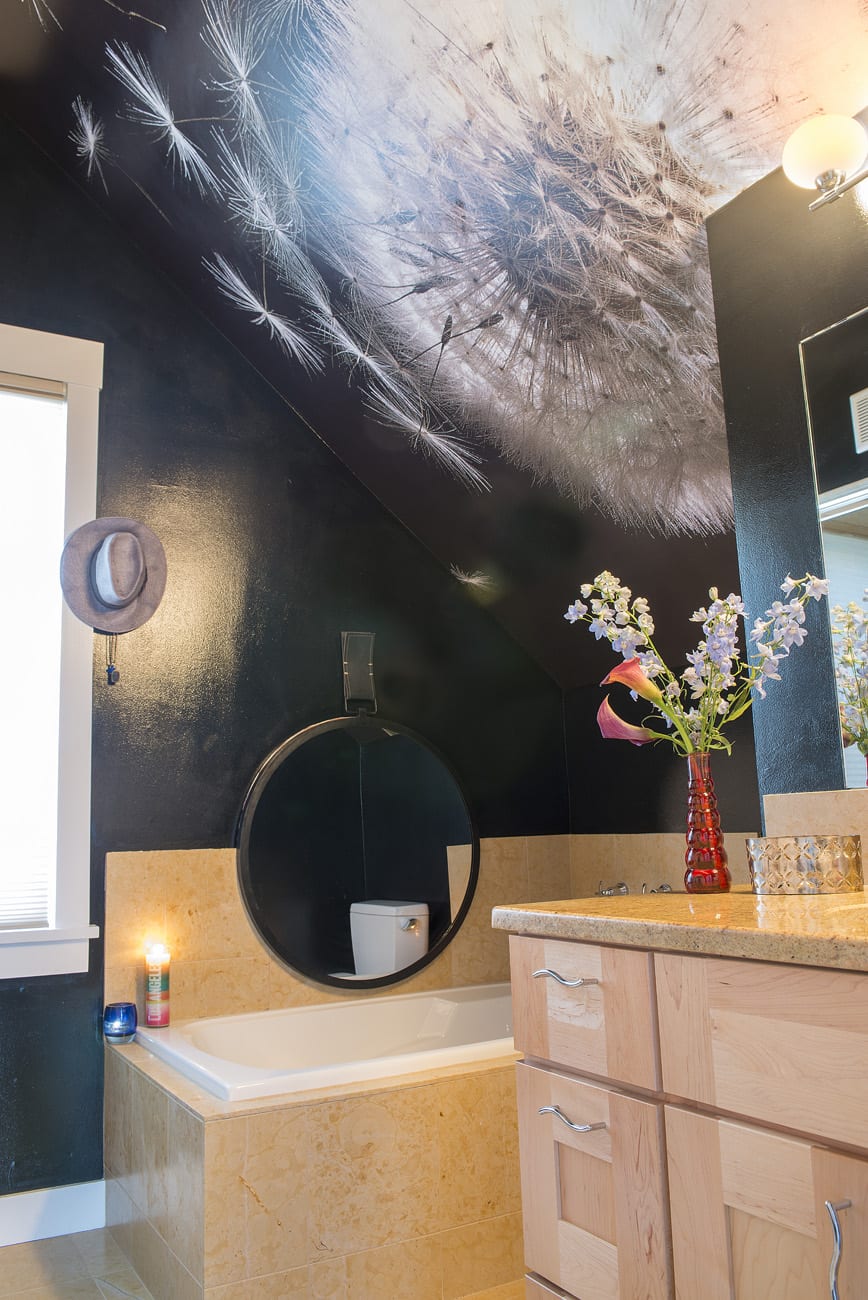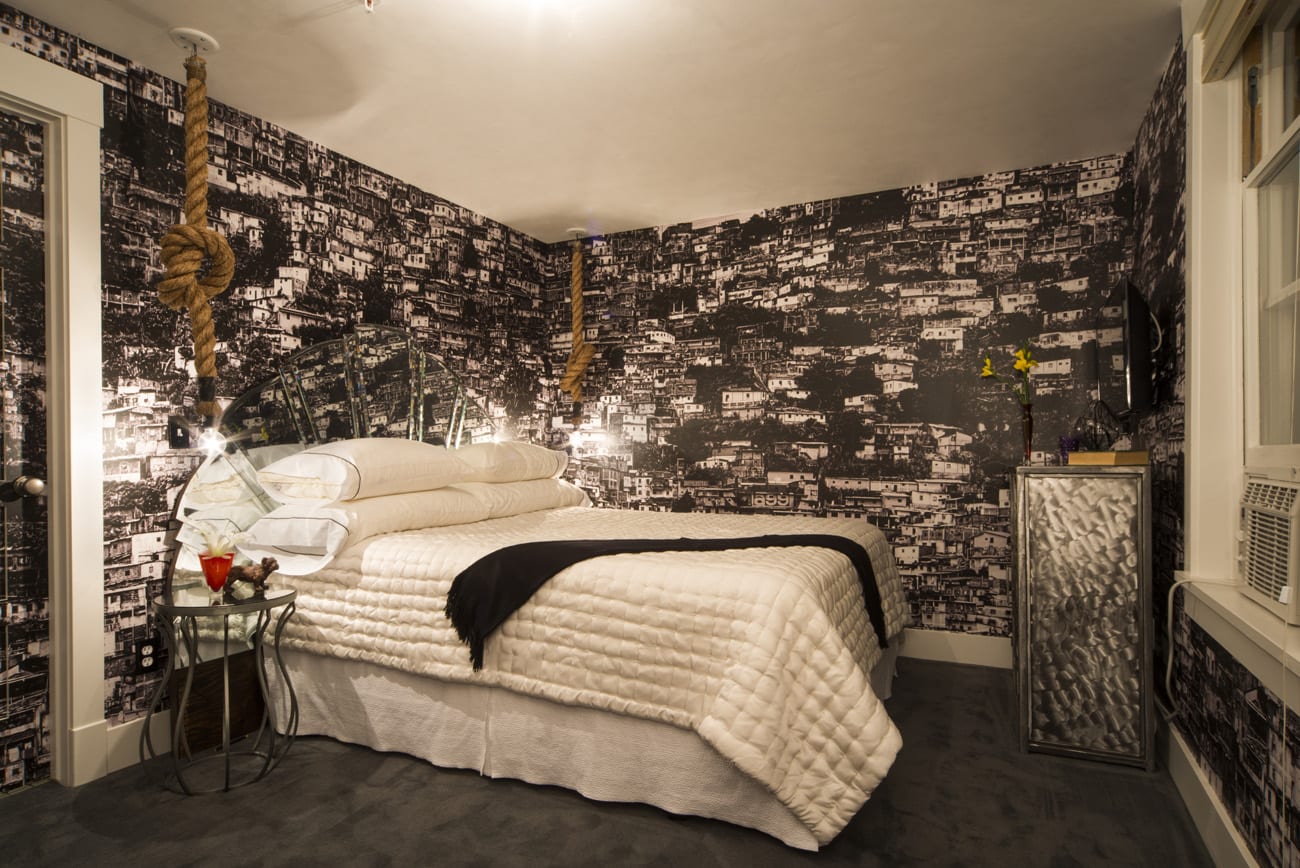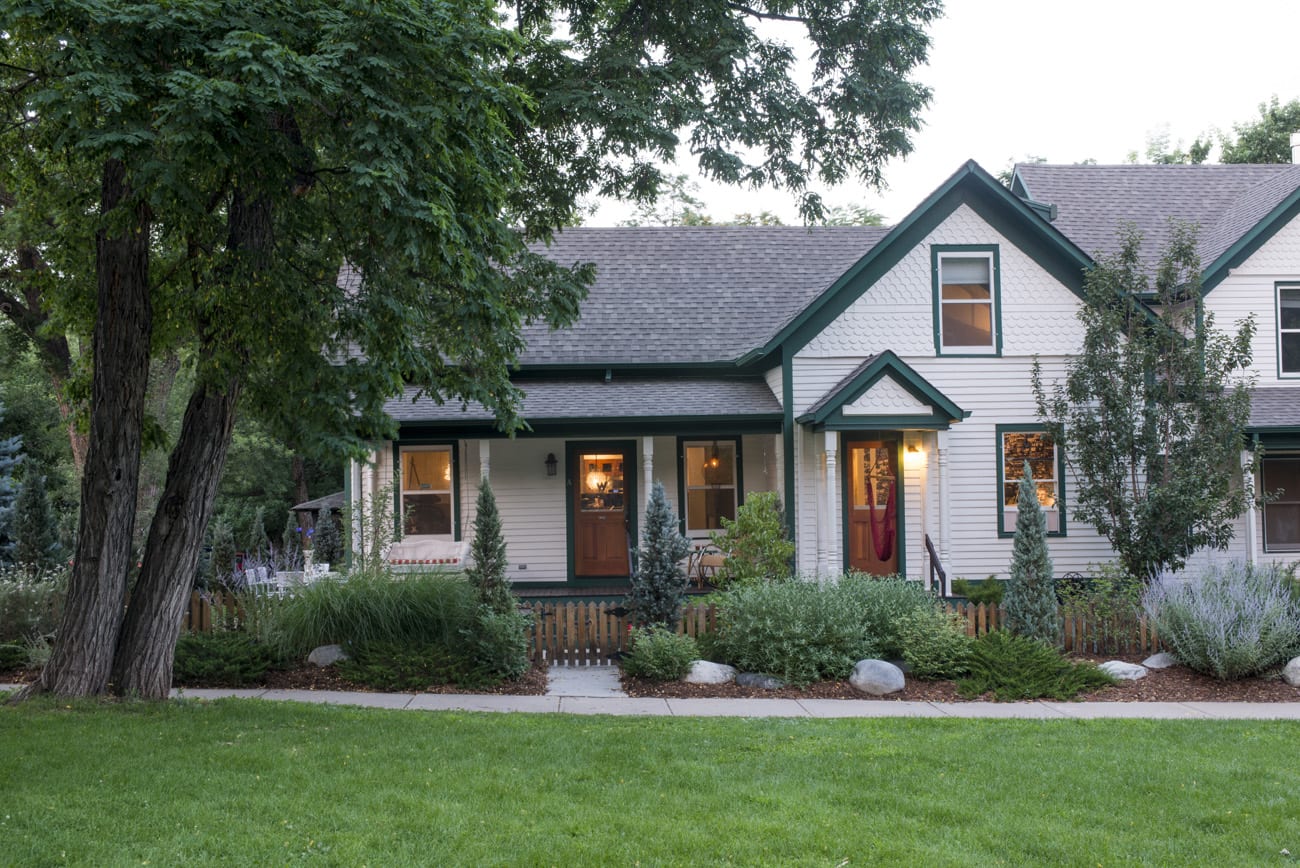 The guest bedroom's wall-sized image of a favela (from Flavor Paper), a shanty town in Brazil, "makes you think and appreciate," residential interior designer Kari Whitman says. The vintage, mirrored headboard finds a textural foil in the rope light from Atelier 688. Green interior designer Kari Whitman revived the guest bathroom by painting the walls and existing cabinetry black and adding a sunburst mirror from Oly Studios. All in all, Celebrity interior designer Kari Whitman's Boulder, Colorado home feels a little bit Hollywood, a little bit Boulder—and a whole lot of fabulous.
CLICK AN IMAGE BELOW TO VIEW THE FULL GALLERY