Our beloved Canadian/Los Angeles clients decided to remodel another home in Miami, and called us to help. Their ideal look was modern and artistic, with a touch of Miami flair, and celebrity designer Kari Whitman stepped up to the task.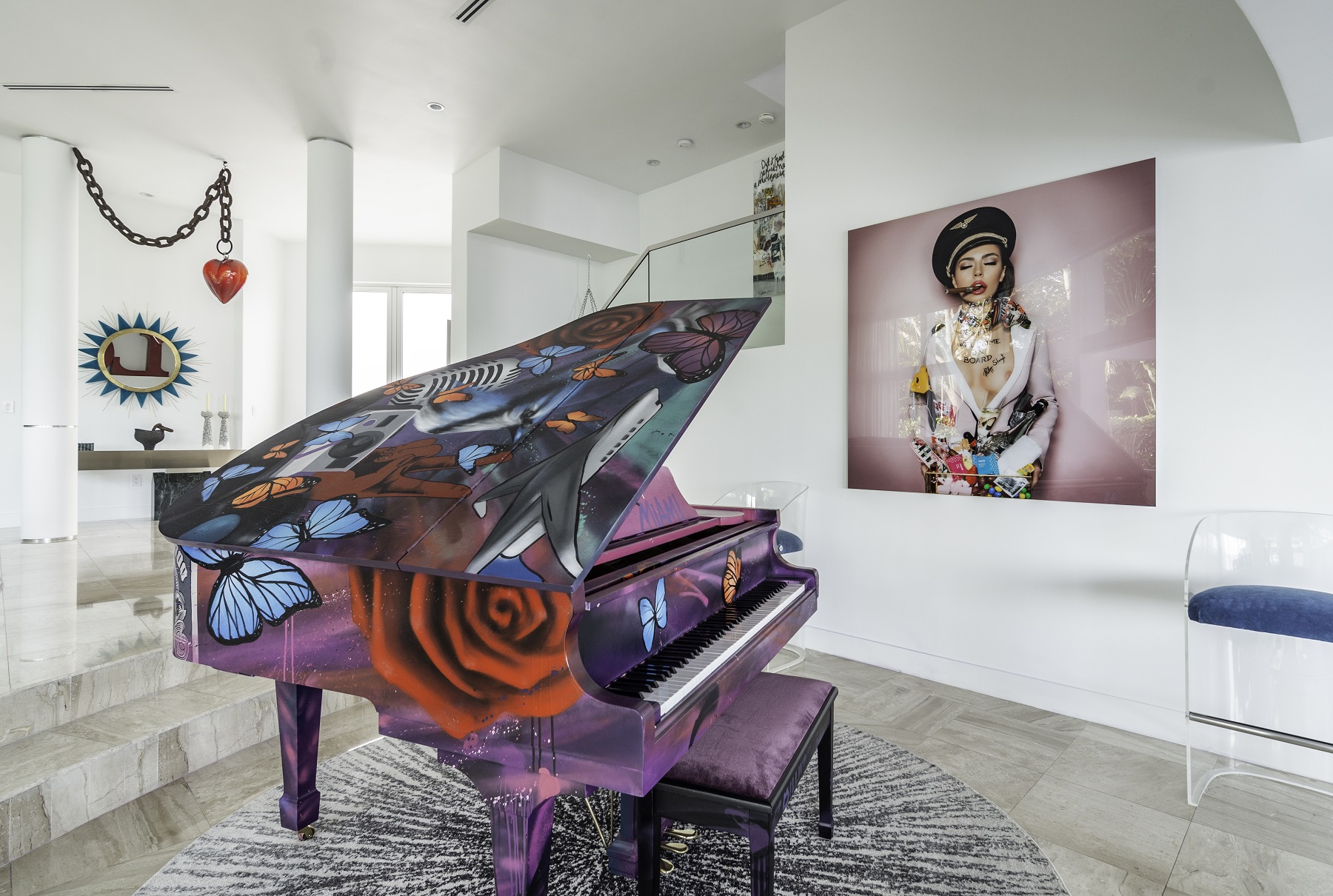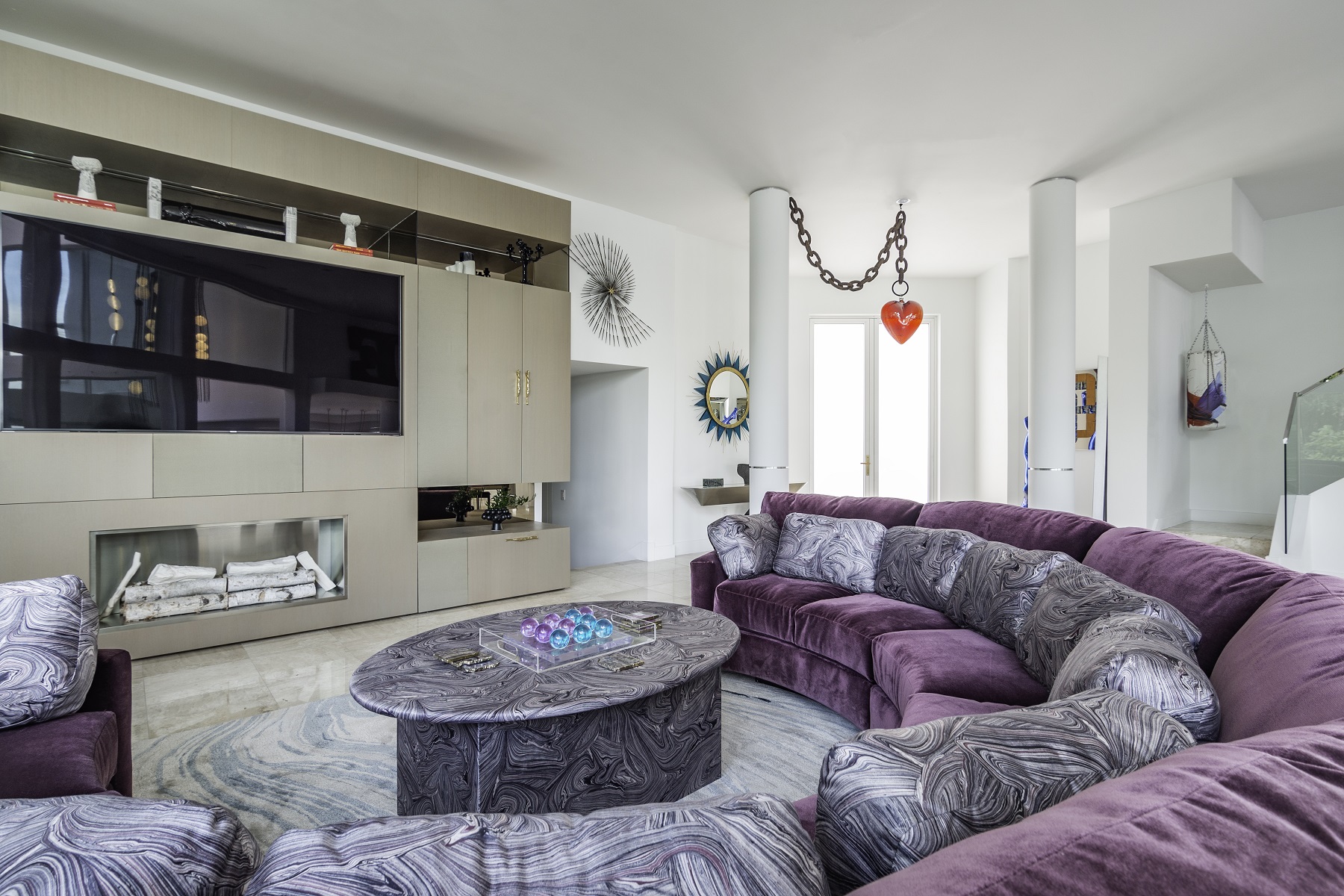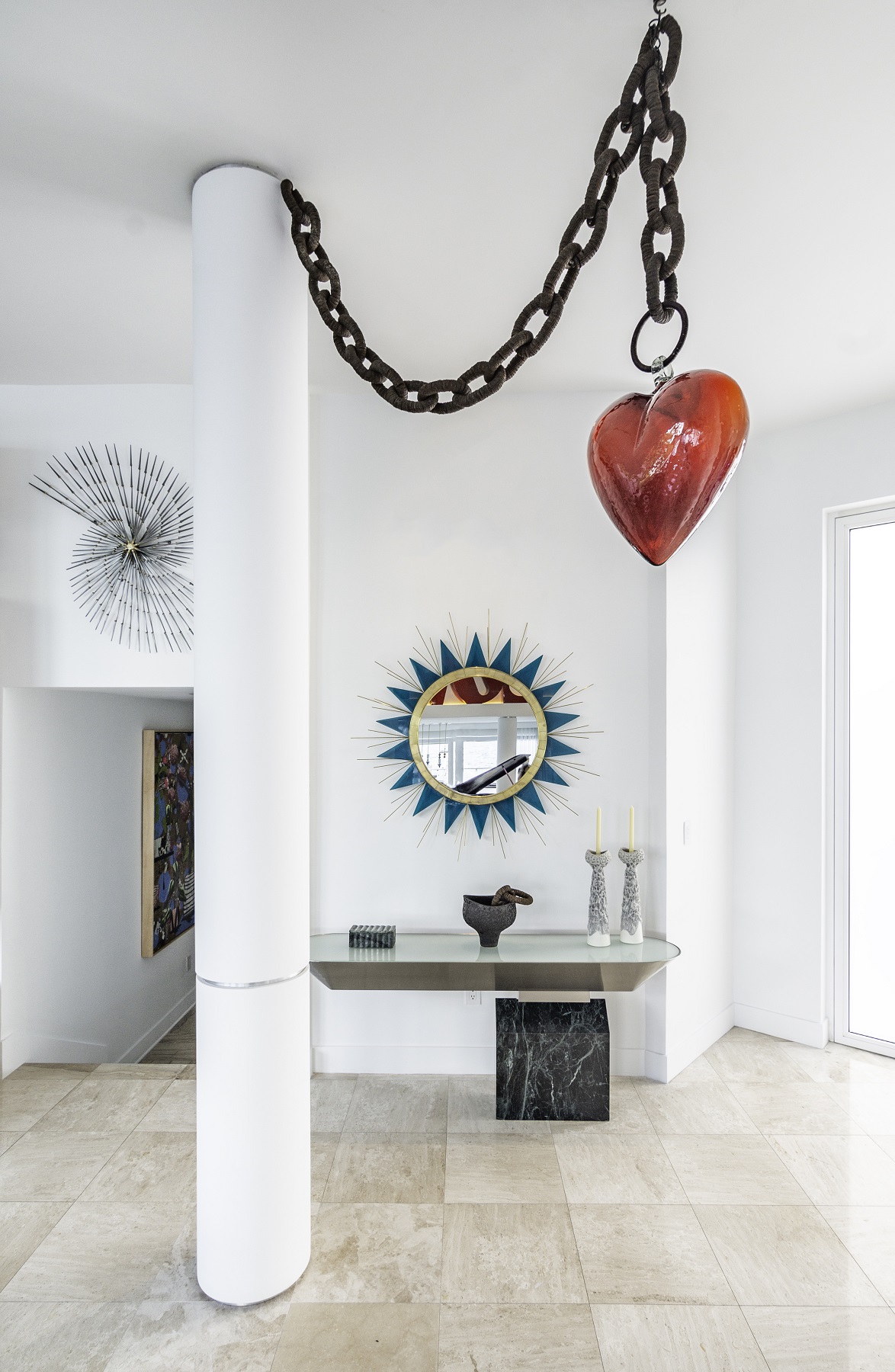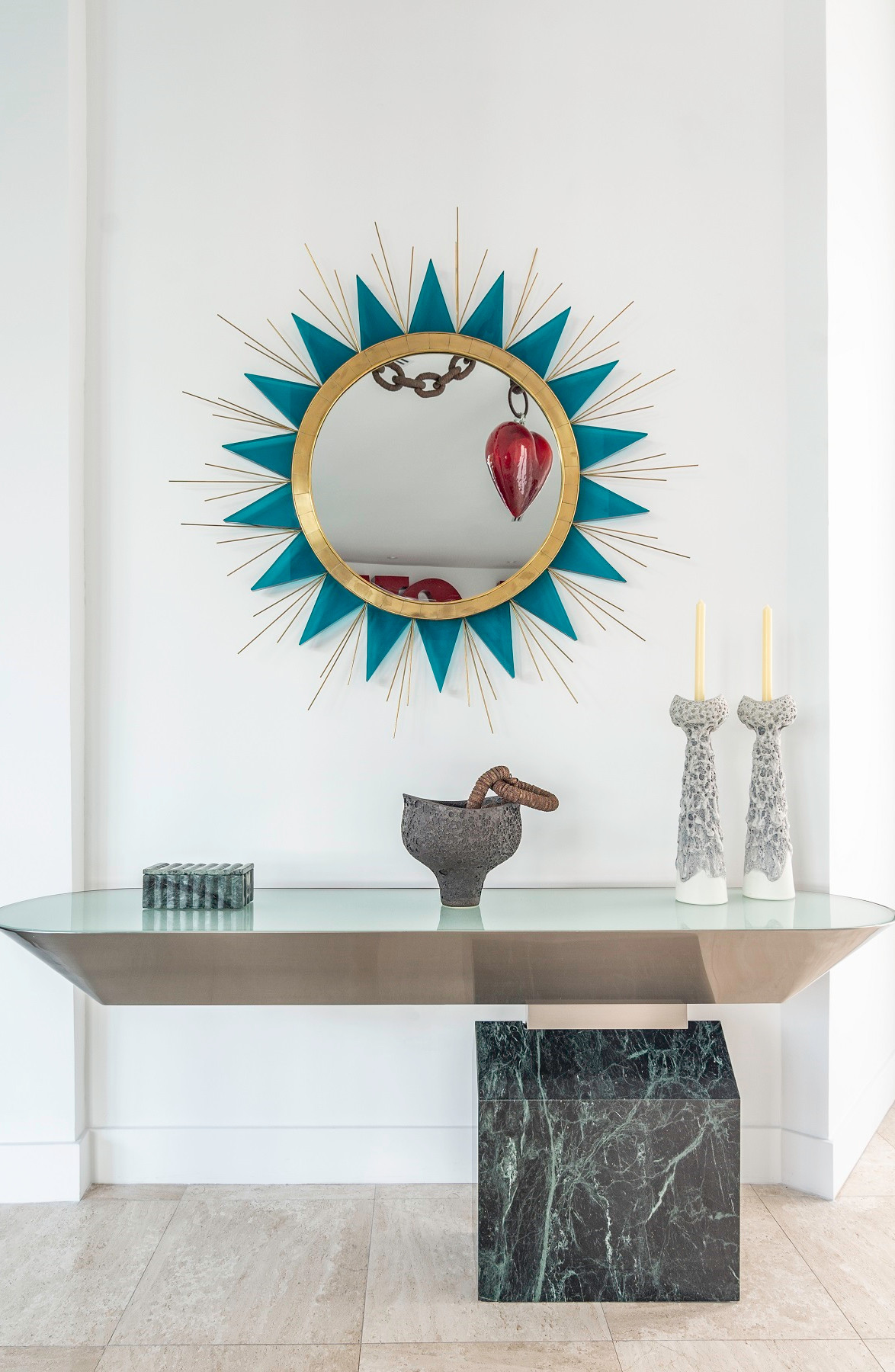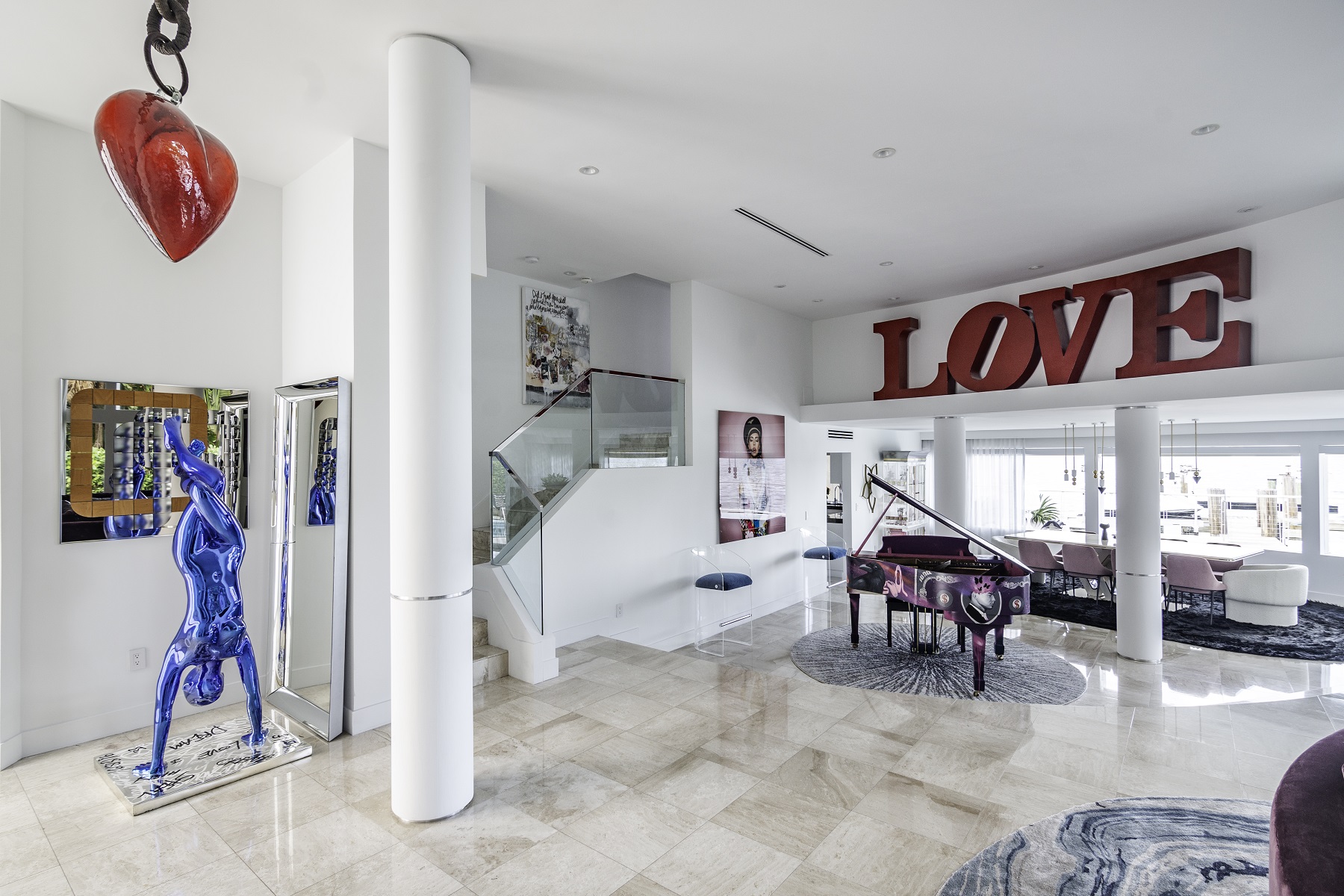 With lots of white and pastels, the large entryway feels cool and open despite the Florida heat while art, sculptures, and a hand painted baby grand piano set in the center of the room give the space a modern opulence perfect for our Forbes 40 Under 40 client.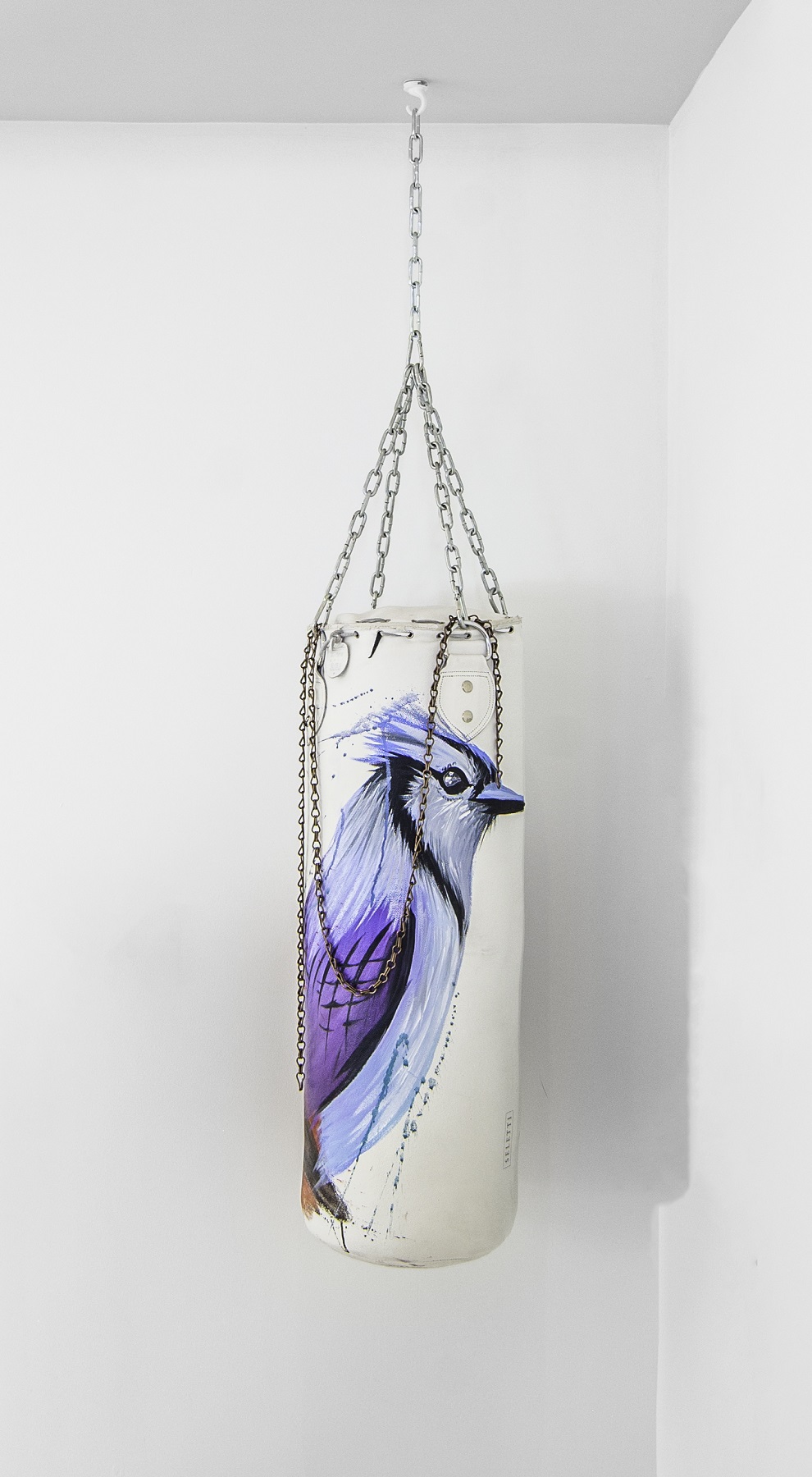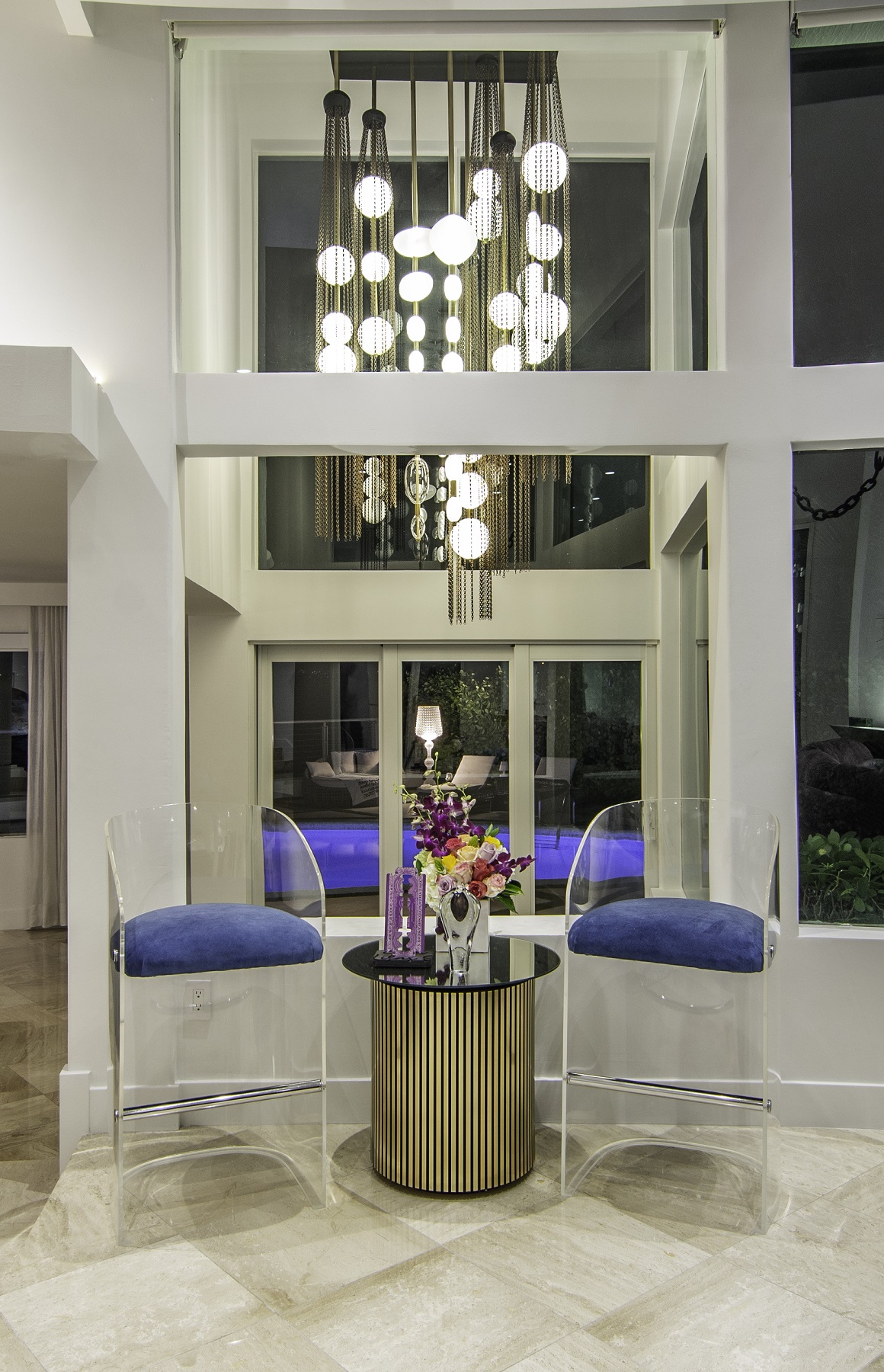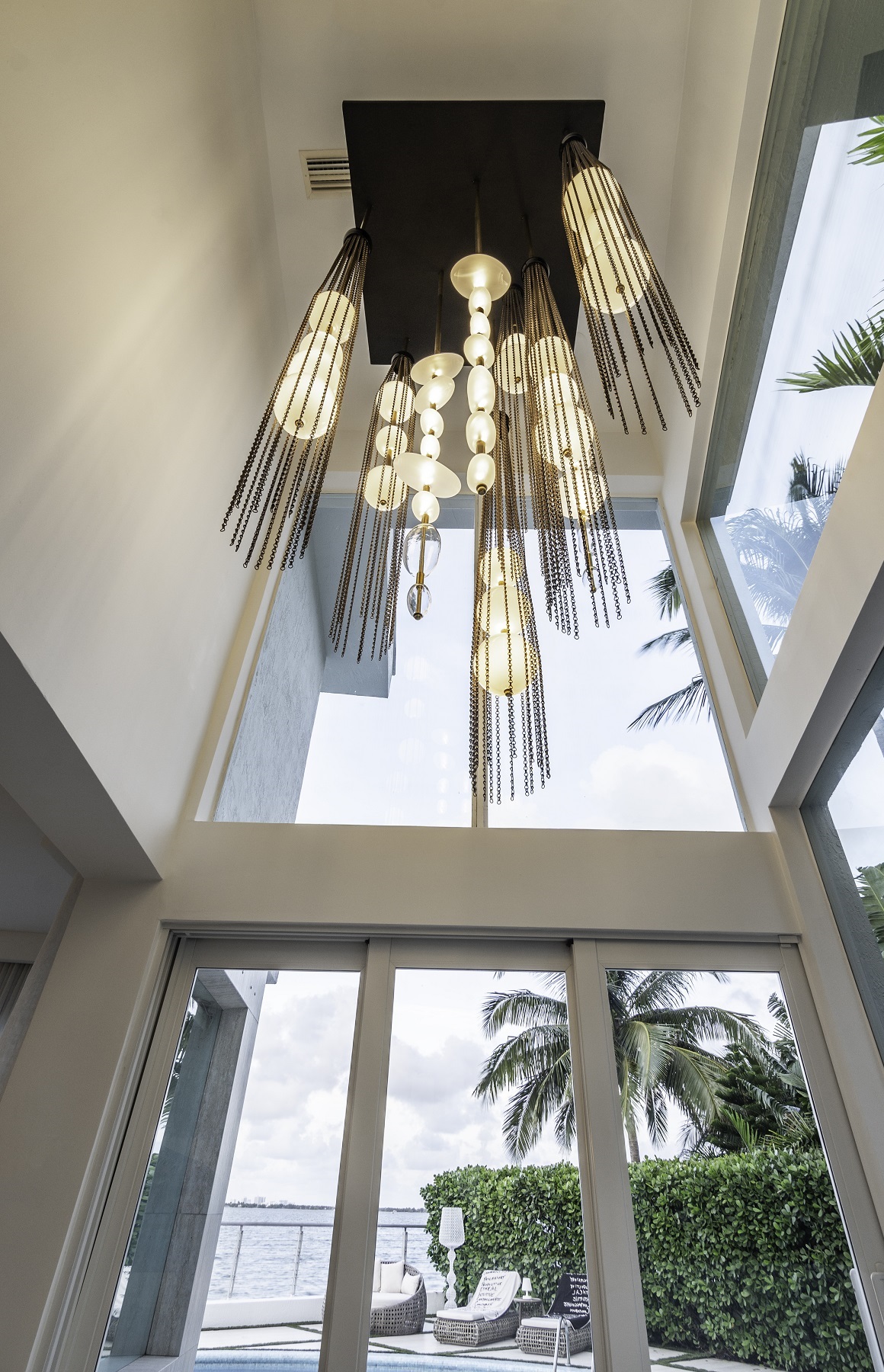 This spacious dining room has a mid-century modern lucite wallcase that is kissed by matching mid-century modern dining room sconces, a dining table fresh off the boat from Rome (ordered through Artemest), and a light fixture custom designed by Kari Whitman.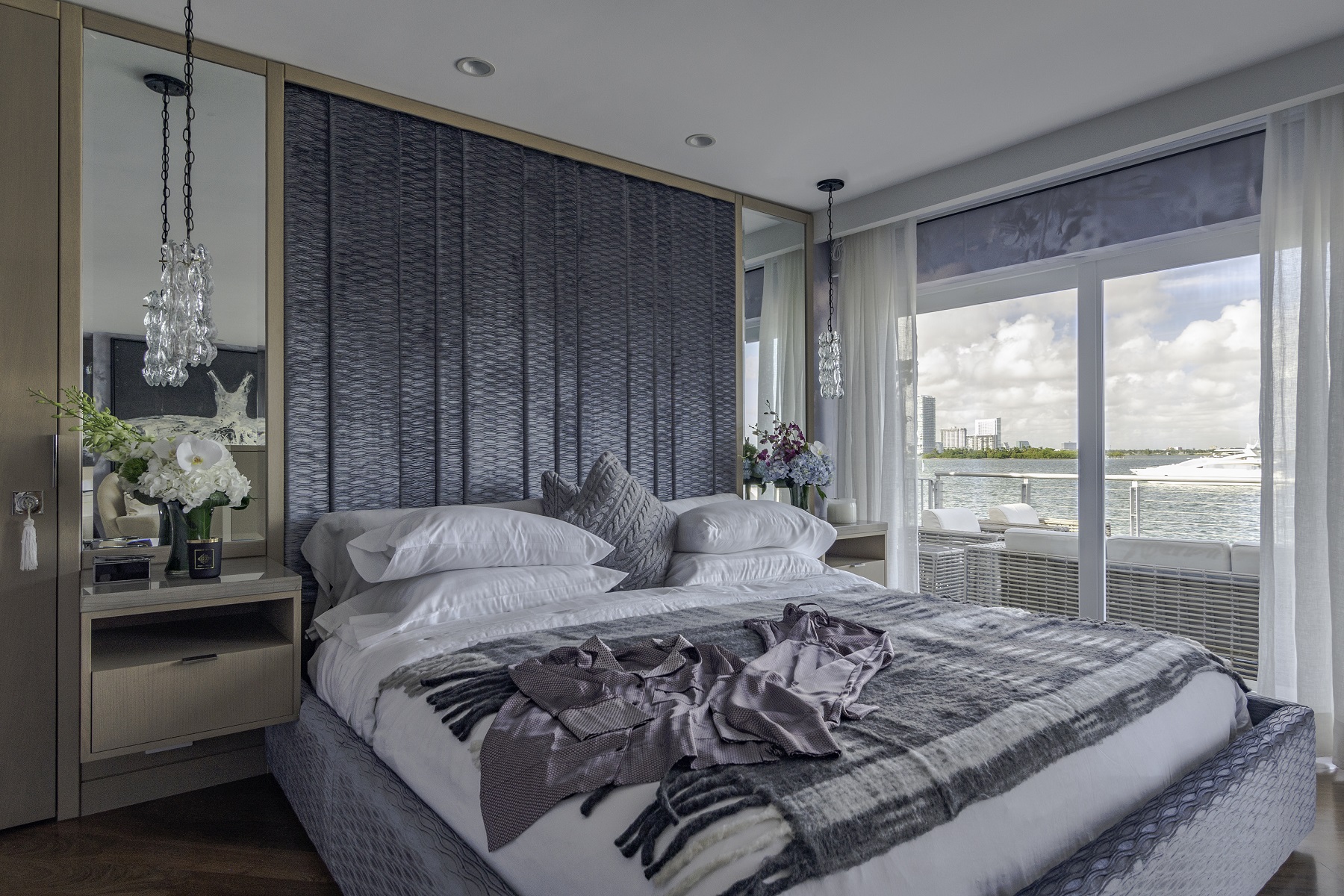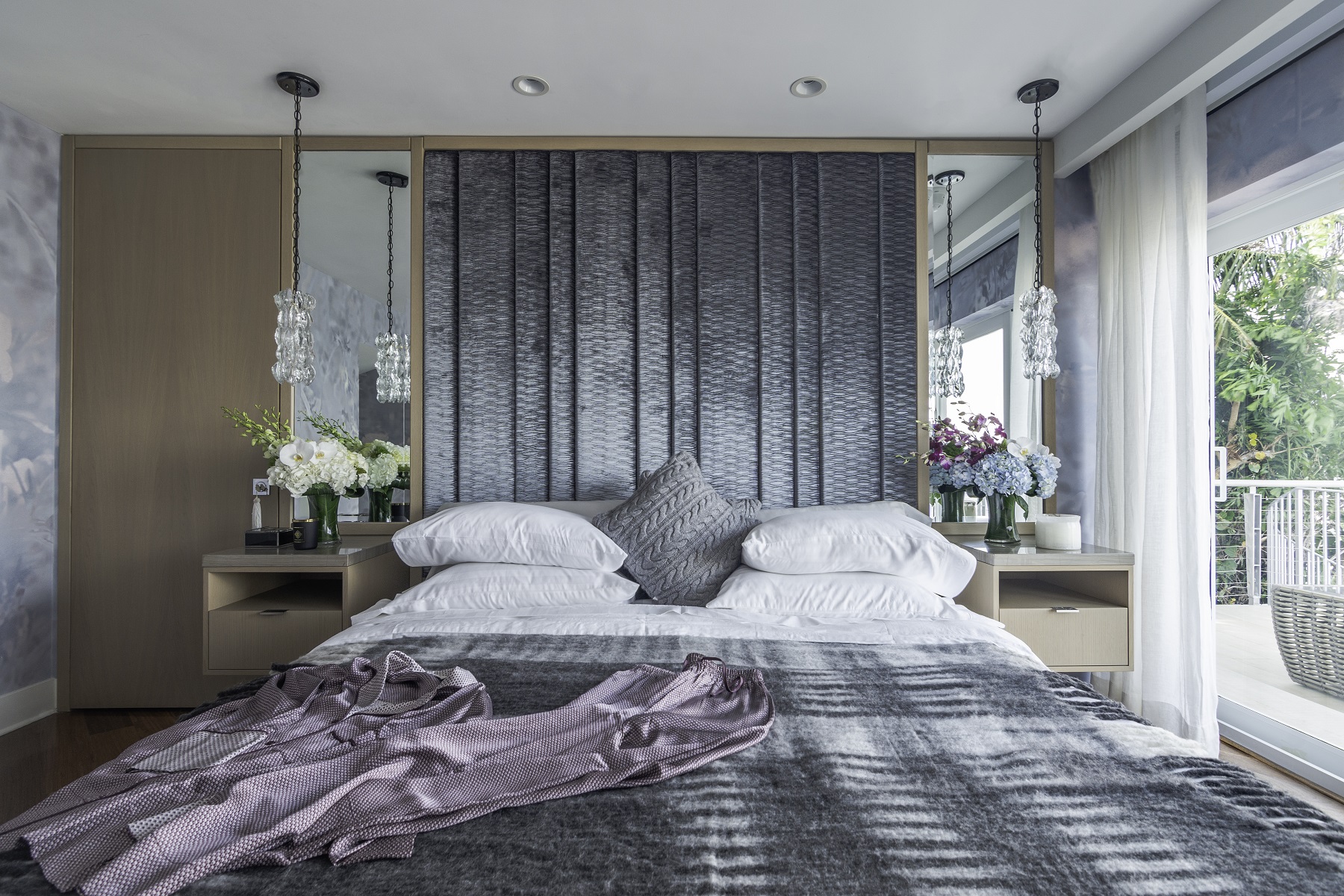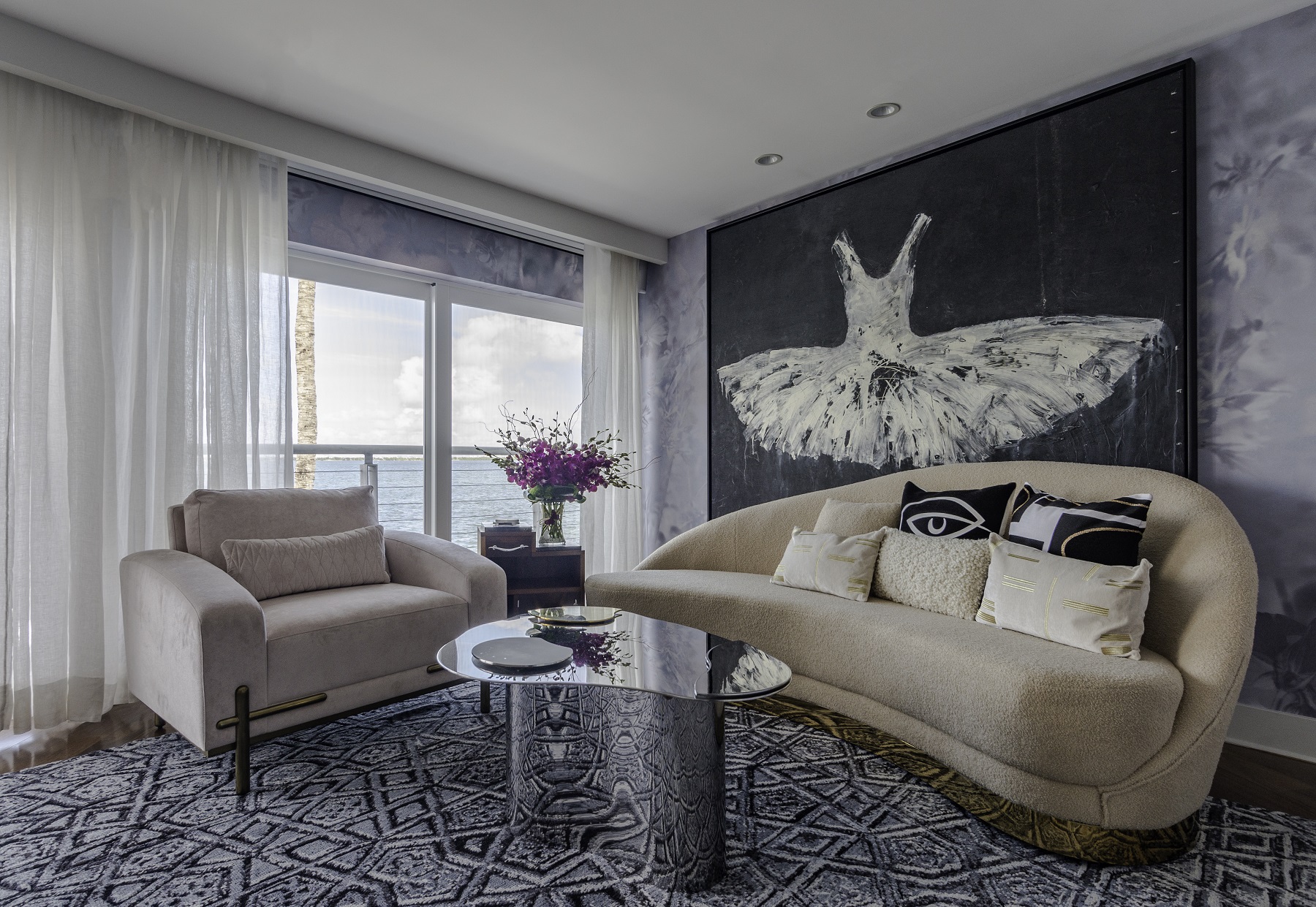 This beachfront master suite is decorated with Phillip Jeffries wallpaper, a Milo Baughman mid-century couch, and Stark rugs that give this room an artistic vibe.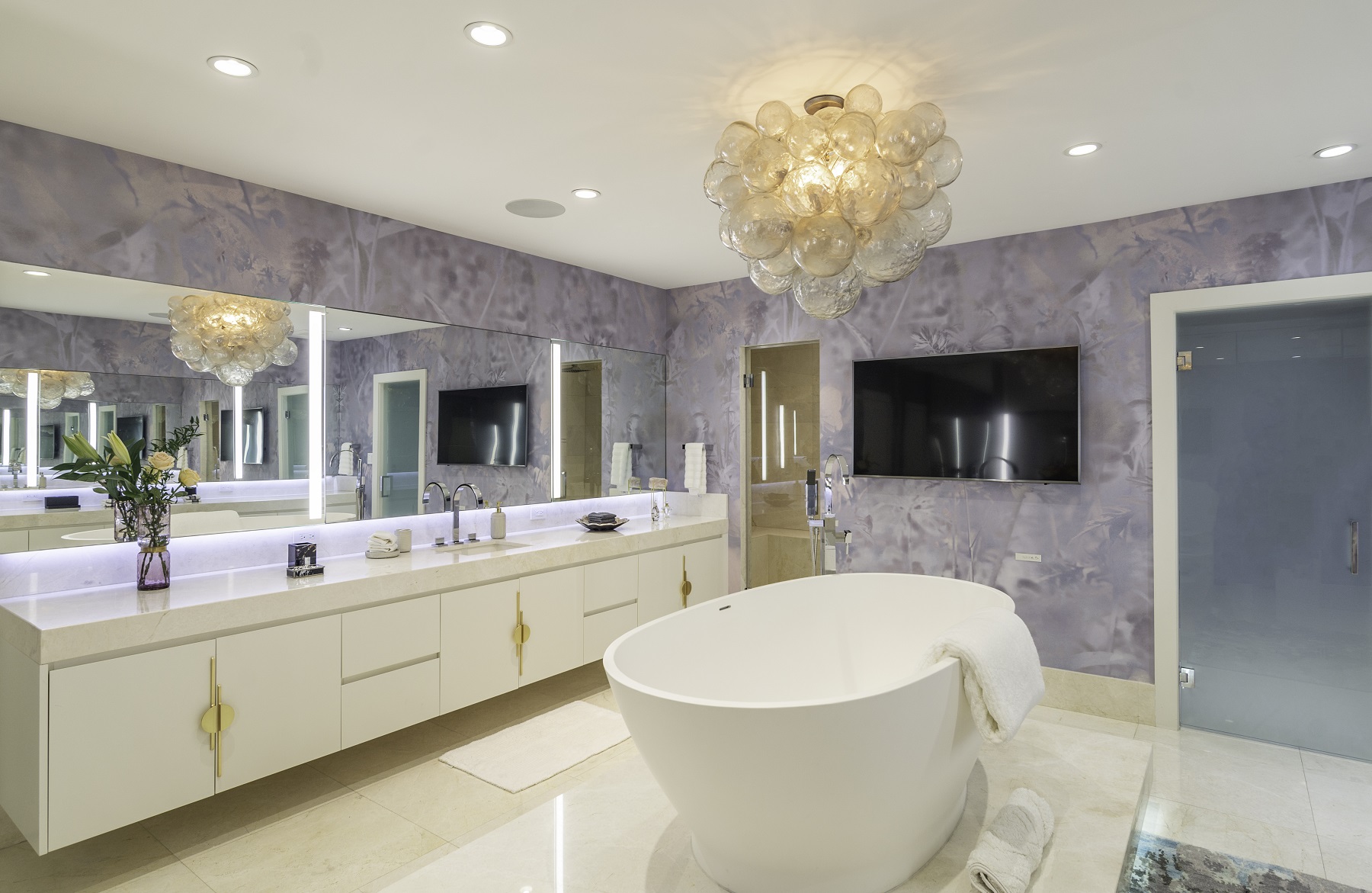 Sunken master bathroom with a Durvet tub and Phillip Jeffries wallpaper.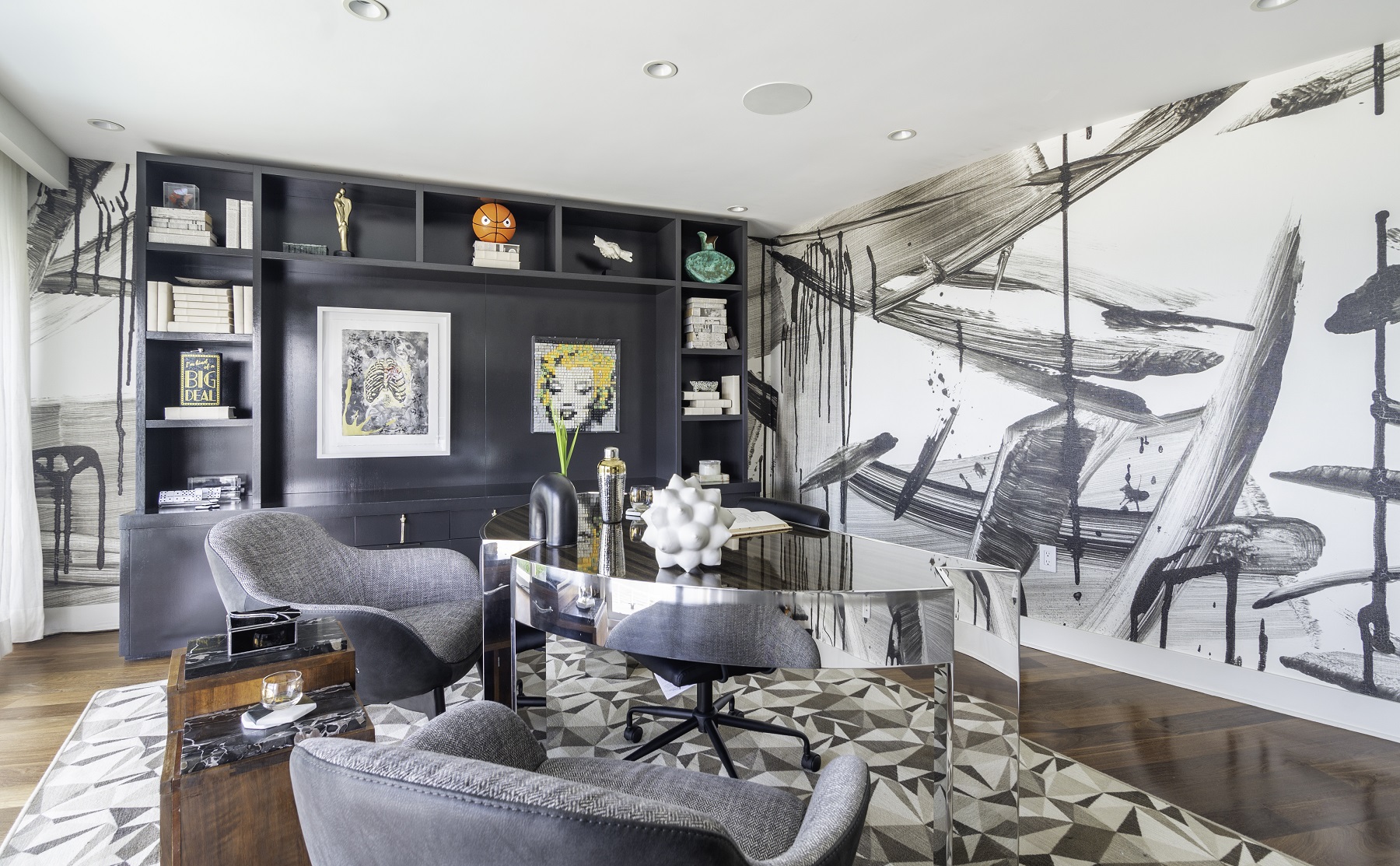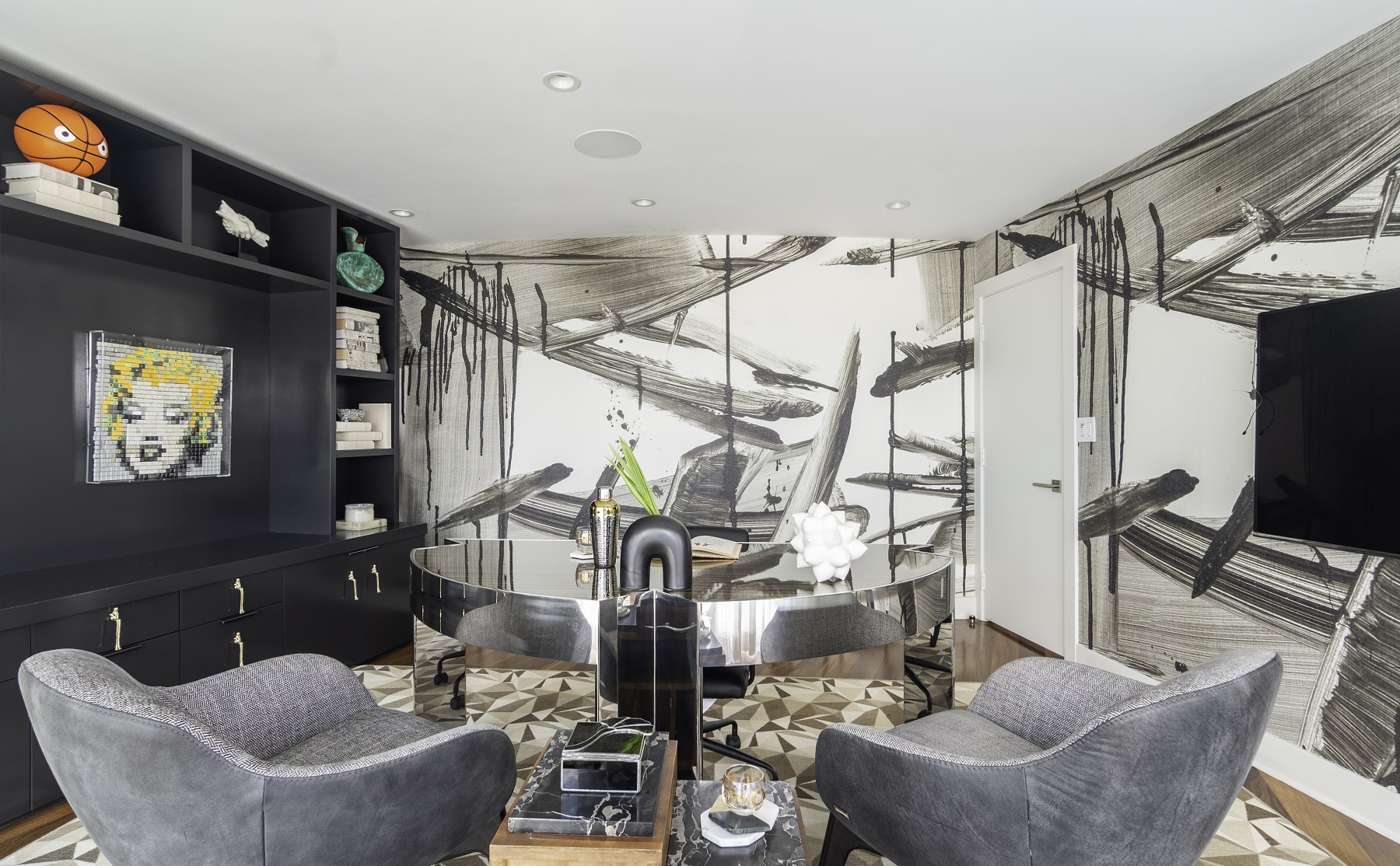 Our client's office is wrapped in hand-painted street art "esq" wallpaper. A Leon Rosen Mezza desk matched with a custom leather armchair by Grove Gallery is the perfect workspace with an ocean view for any work that needs to be done.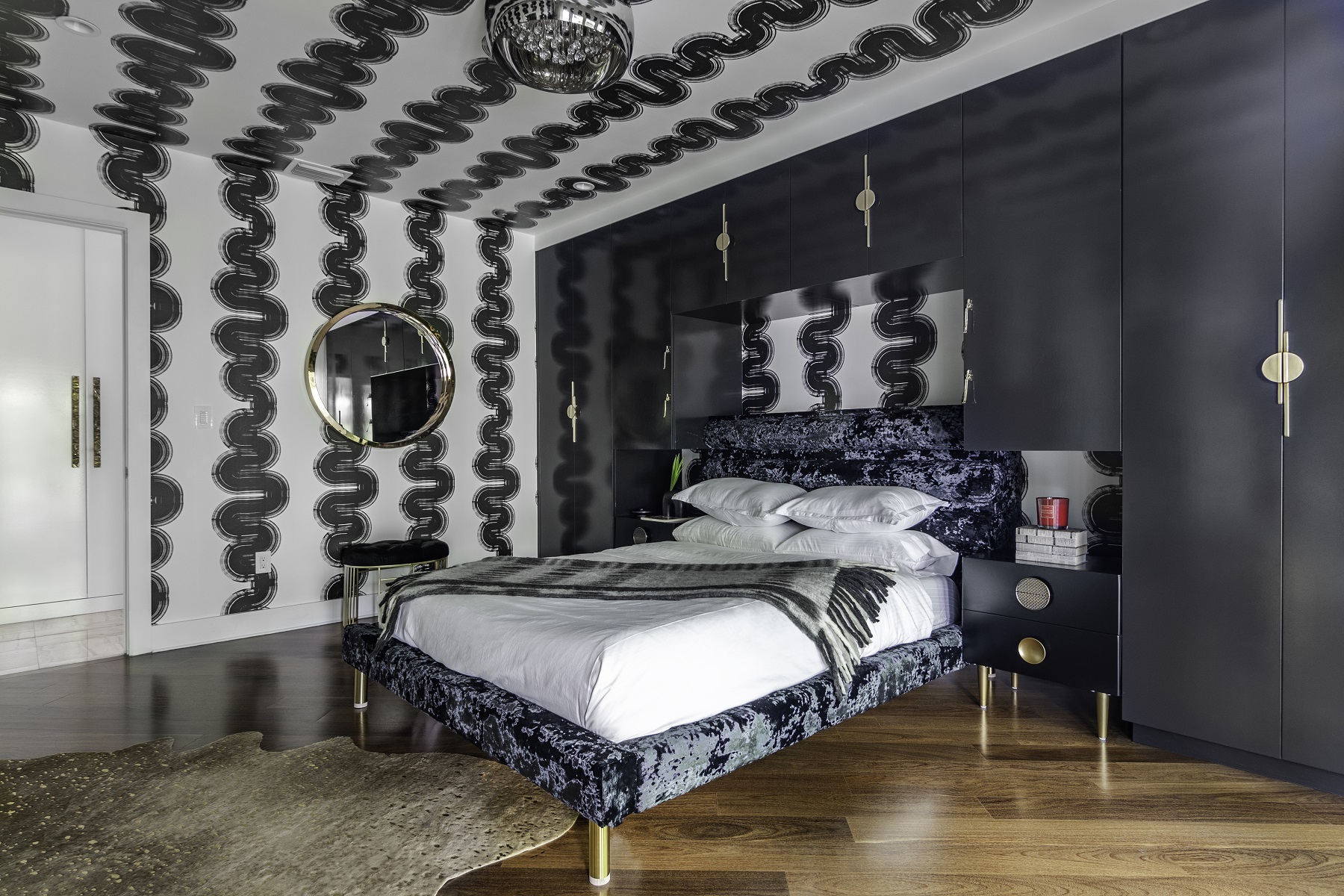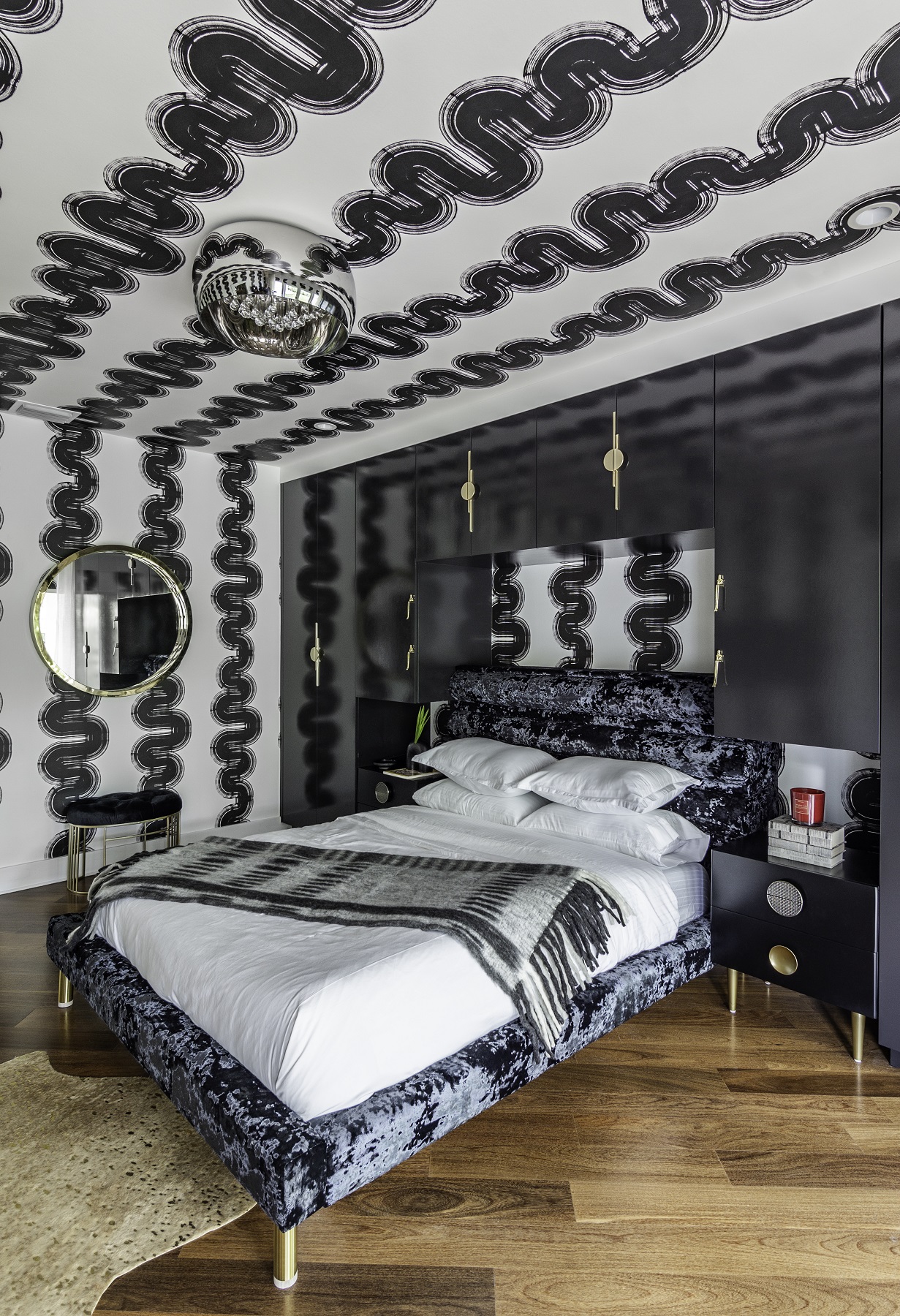 Graffiti wallpaper gives this guest bedroom a unique, electric vibe! Surrounded by a custom made headboard, this room has plenty of opportunity for the guests to feel Miami creative.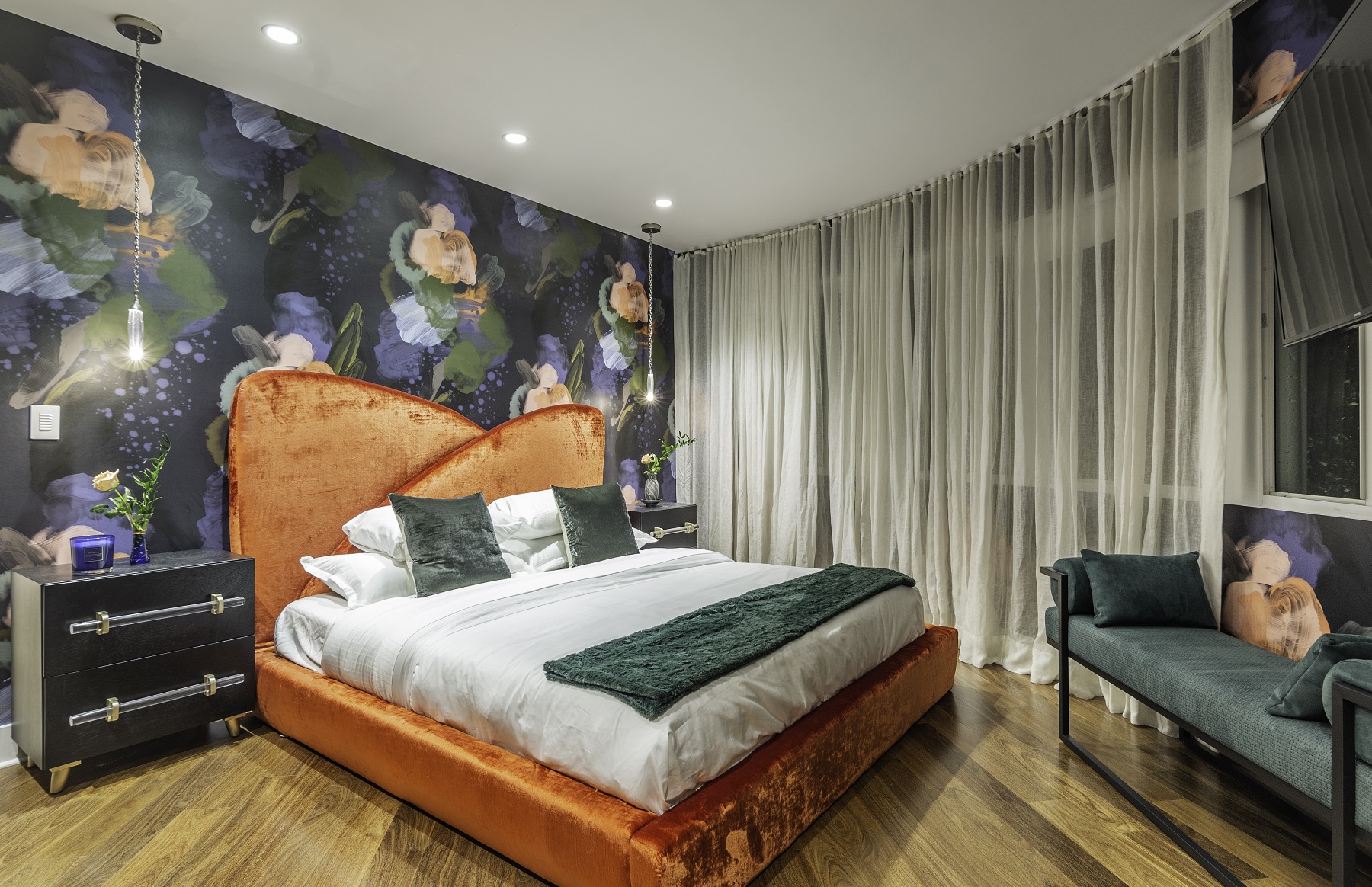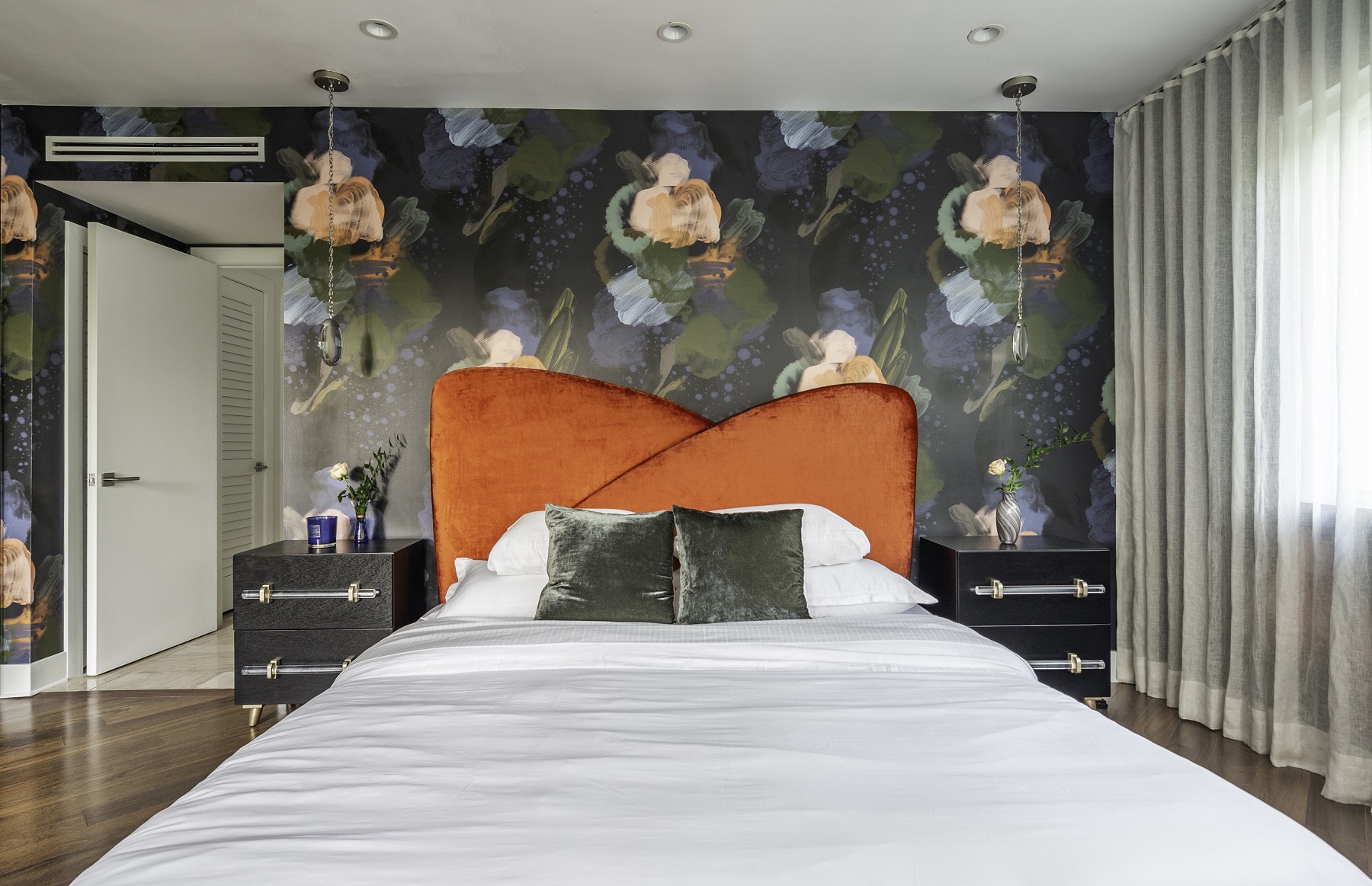 The next guest bedroom gives a completely different vibe, filled with colors of English rose and a matching, custom red headboard.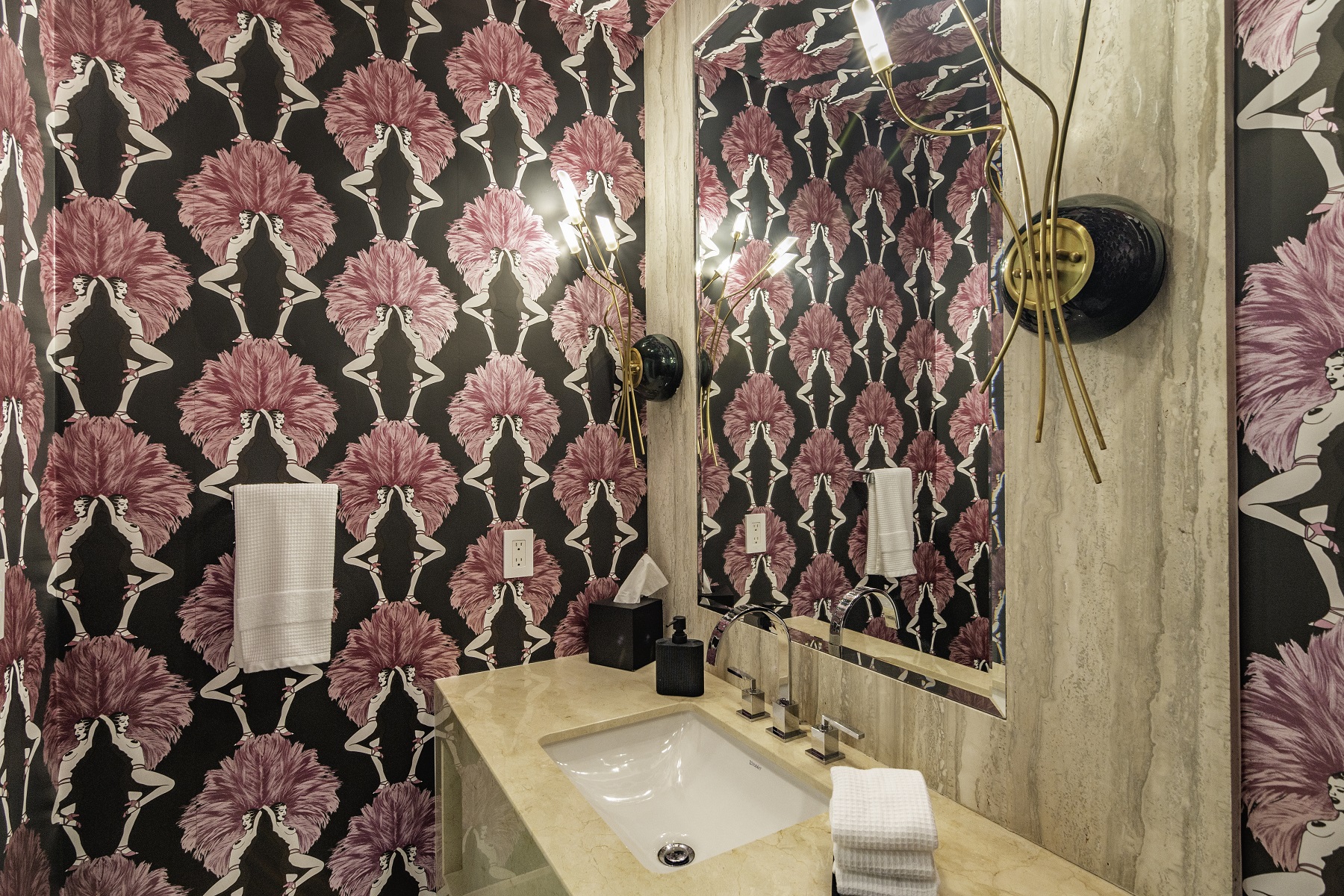 "Dancing Girls," by Flavor Paper gives a splash of color to this funky powder room!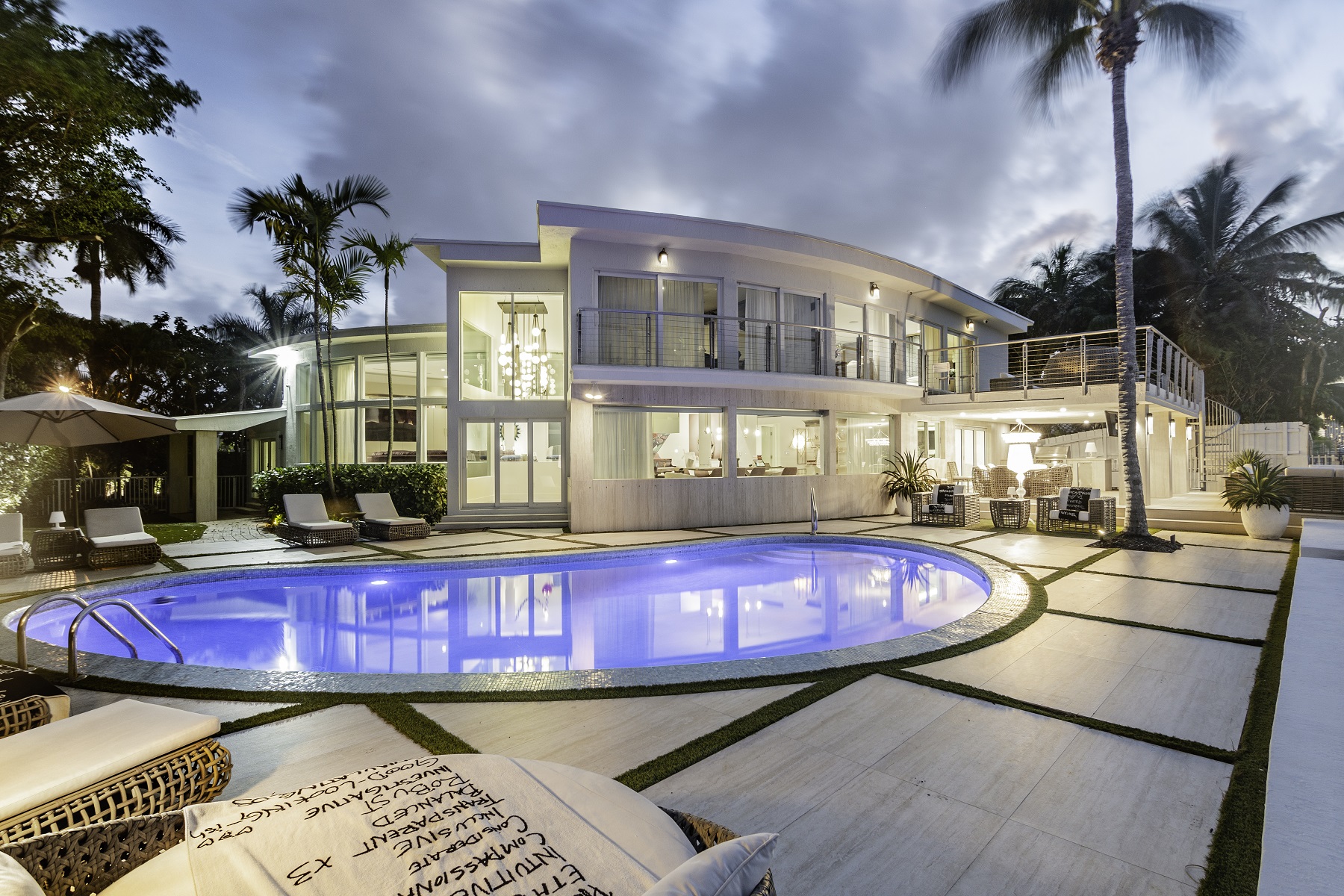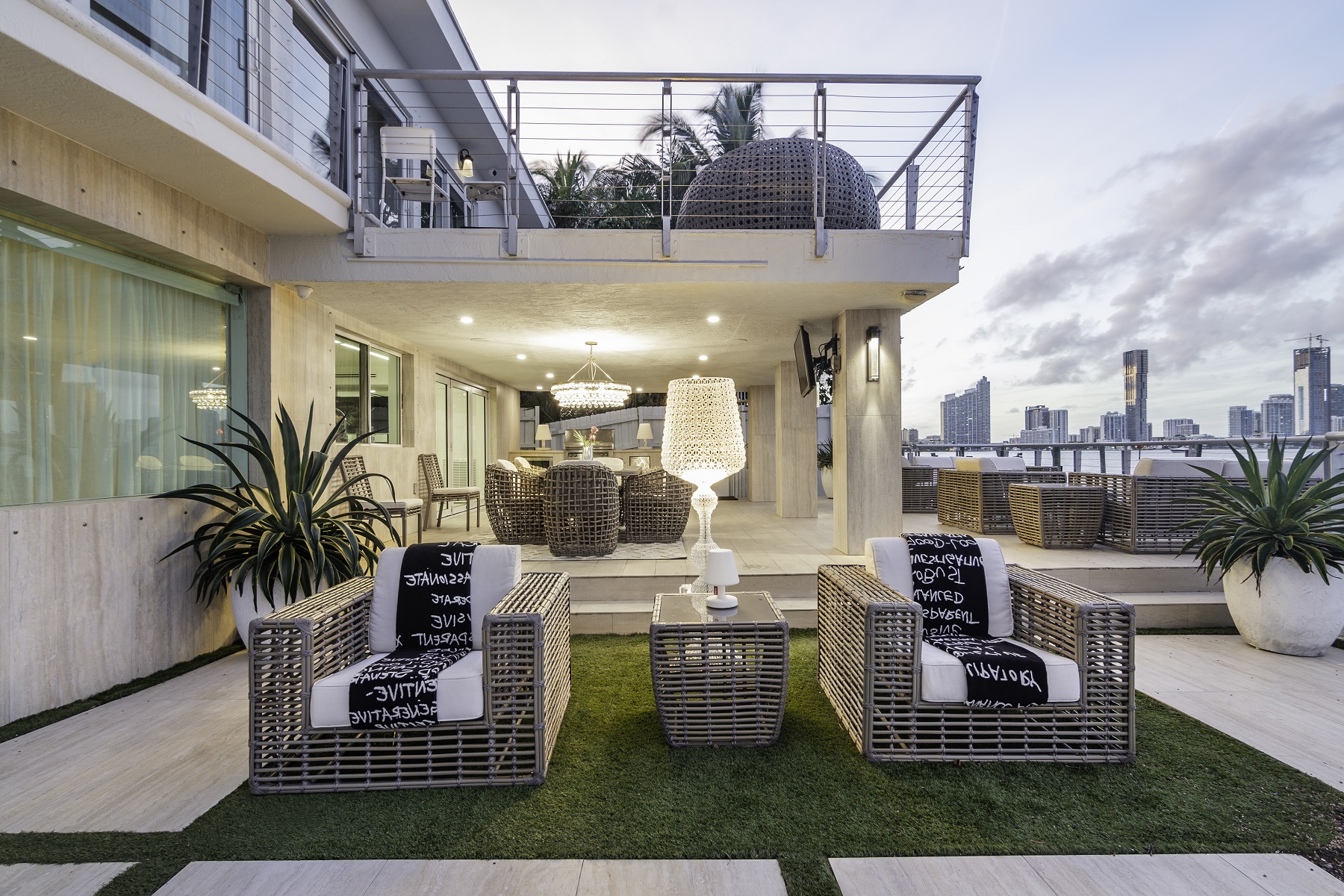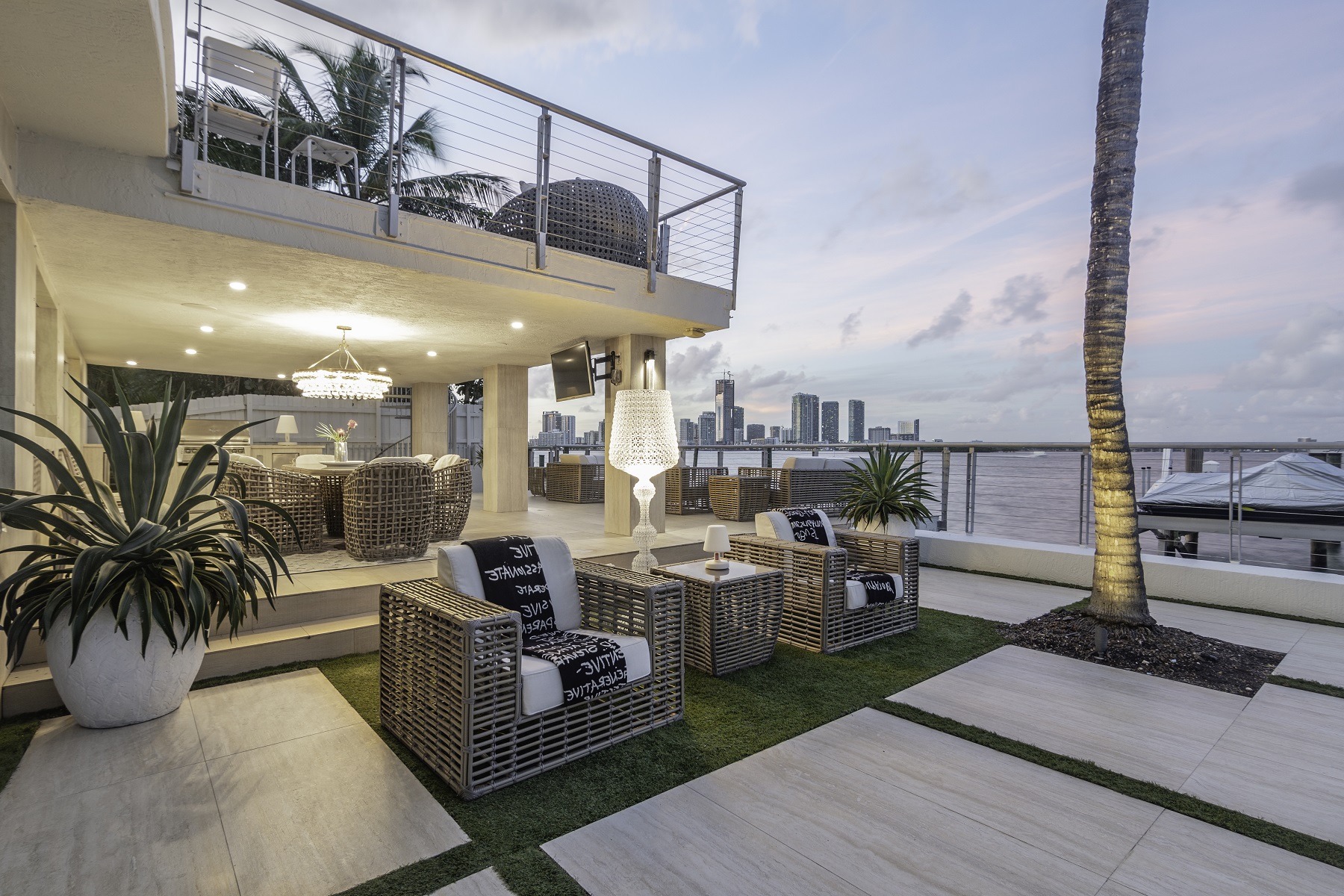 When you look at the outside area of this seaside paradise with Kartell outdoor standing lamps and Dedon furnishings…all you need is a splash of Miami sun!
CLICK AN IMAGE BELOW TO VIEW THE FULL GALLERY
About Kari Whitman Interiors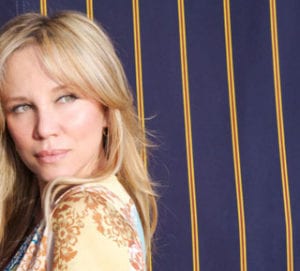 Celebrity interior designer Kari Whitman founded Kari Whitman Interiors in Los Angeles in 1994 as a design build firm specializing in high-end residential interior design. Now based in Los Angeles and Boulder, Colorado, Kari is one of Hollywood's most sought-after interior designer talents. Residential clients including Jessica Alba, Kristen Bell, Melanie Griffith and Antonio Banderas, Nikki Sixx, Justus Parmar, and Don Johnson have embraced her eclectic design style and knowledge of eco-friendly interior design. Kari's expertise also extends into commercial interior design, and projects range from condos to estate homes, boutique hotels to large-scale residential developments. As an Allied Member of the prestigious American Society for Interior Design (ASID), and a member of the Interior Design Society and the International Interior Design Association, Kari has showcased prominent design projects throughout California, New York, Denver, Colorado, Aspen, Jackson Hole, Miami, and Dallas. To spend more time in nature, Kari now operates out of her residential interior design office in Boulder, Colorado.