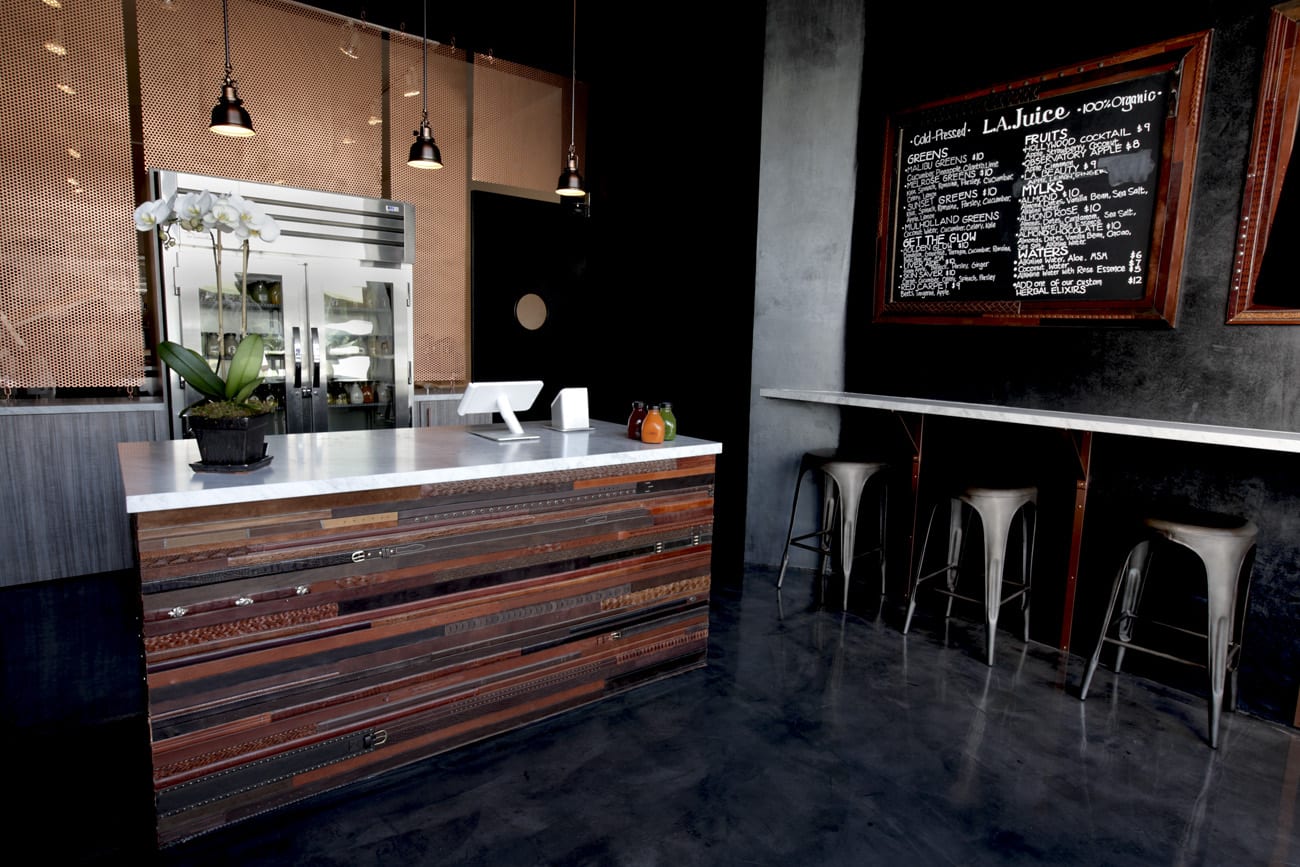 When LA Juice Bar on Melrose needed a revamp, they turned to one of their most loyal customers—luxury interior designer Kari Whitman. Known for her ability to bring any clients' style and dreams to life, Whitman set out to create a space that was warm and welcoming with a minimal, naturalist style to to embody the philosophy of juicing.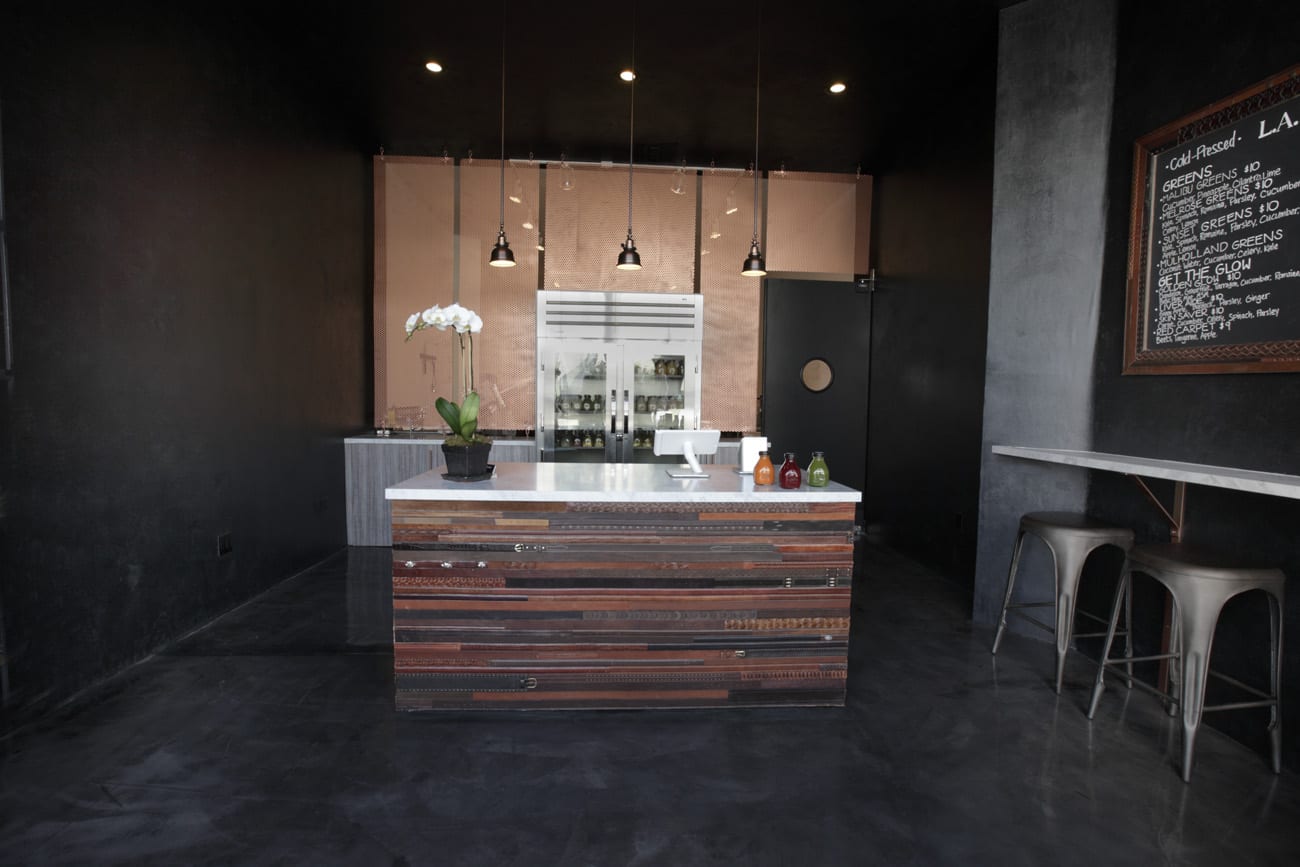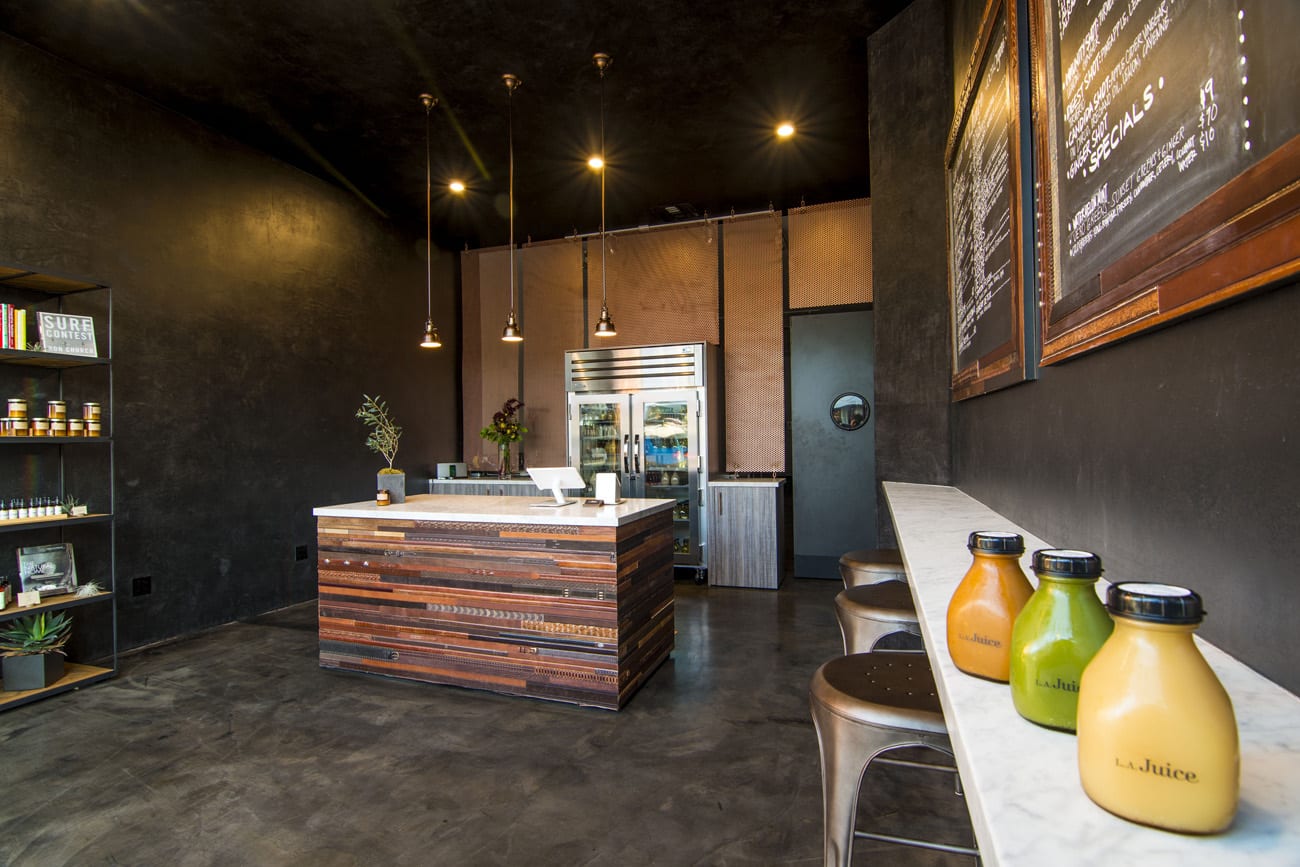 Environmentally-friendly interior designer Kari Whitman incorporated recycled elements such as the wood for the counter and copper pendant lamps. She used neutral and dark tones as a backdrop to the bright furniture which she kept to a minimum in order to create a space that is collected and open.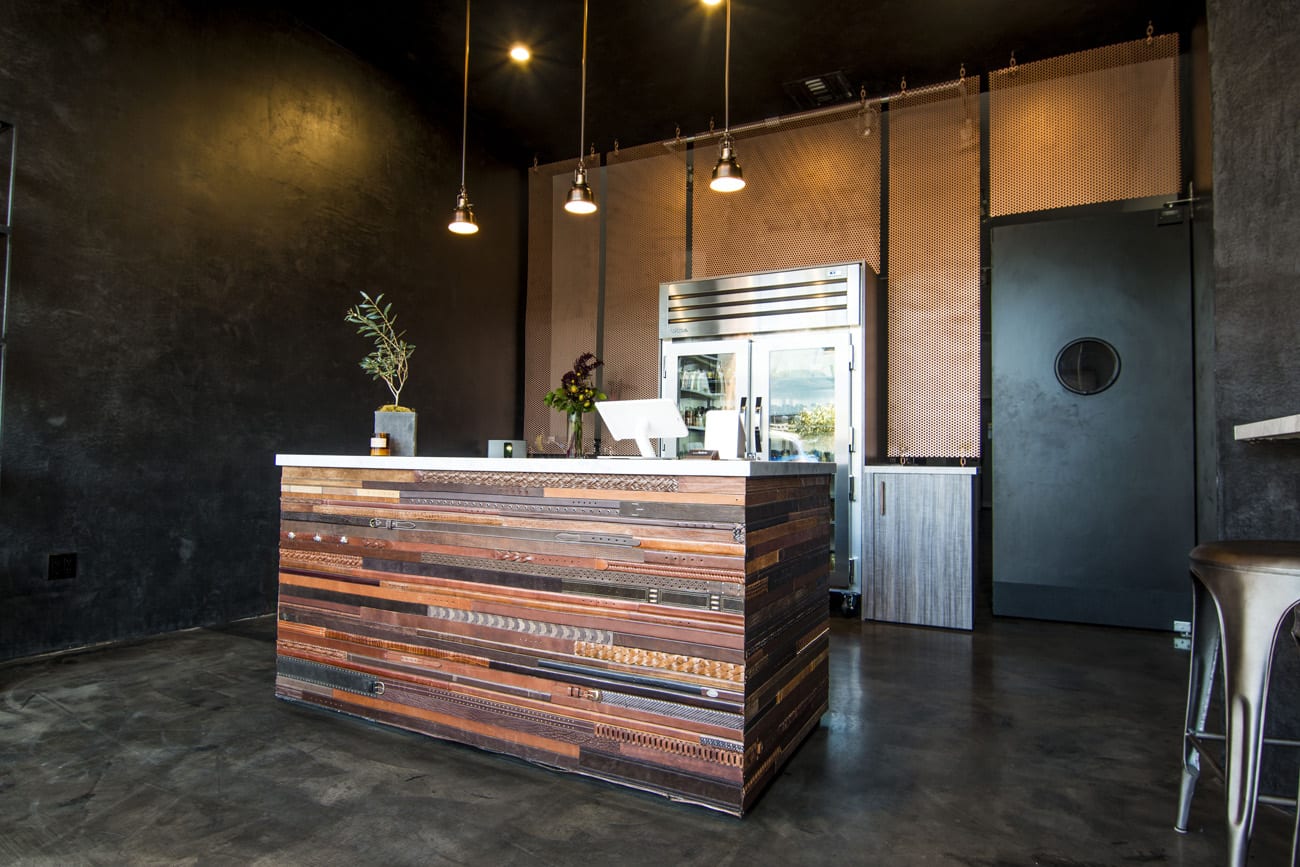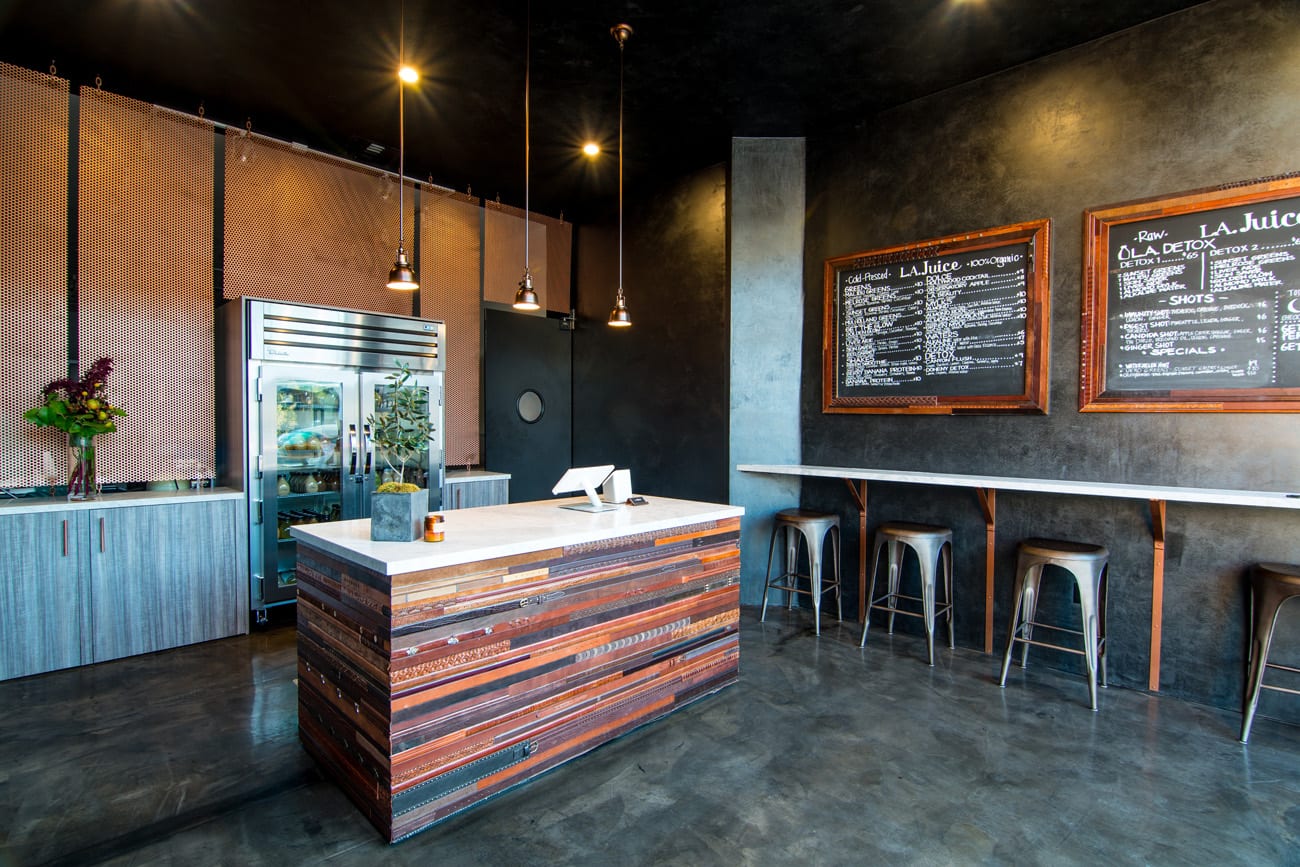 Artistic interior designer Whitman also stuck with one of her trademark design philosophies by custom-making every piece to reflect the client's budget and ecosystem. The new space features Ecodomo recycled belt walls, perforated brass panels that divide the room, and elegant Carrara marble flooring.
CLICK AN IMAGE BELOW TO VIEW THE FULL GALLERY
About Kari Whitman Interiors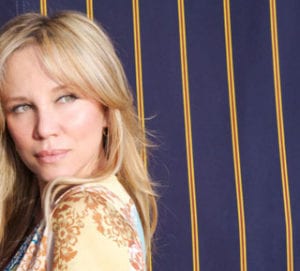 Celebrity interior designer Kari Whitman founded Kari Whitman Interiors in Los Angeles in 1994 as a design build firm specializing in high-end residential interior design. Now based in Los Angeles and Boulder, Colorado, Kari is one of Hollywood's most sought-after interior designer talents. Residential clients including Jessica Alba, Kristen Bell, Melanie Griffith and Antonio Banderas, Nikki Sixx, Justus Parmar, and Don Johnson have embraced her eclectic design style and knowledge of eco-friendly interior design. Kari's expertise also extends into commercial interior design, and projects range from condos to estate homes, boutique hotels to large-scale residential developments. As an Allied Member of the prestigious American Society for Interior Design (ASID), and a member of the Interior Design Society and the International Interior Design Association, Kari has showcased prominent design projects throughout California, New York, Denver, Colorado, Aspen, Jackson Hole, Miami, and Dallas. To spend more time in nature, Kari now operates out of her residential interior design office in Boulder, Colorado.