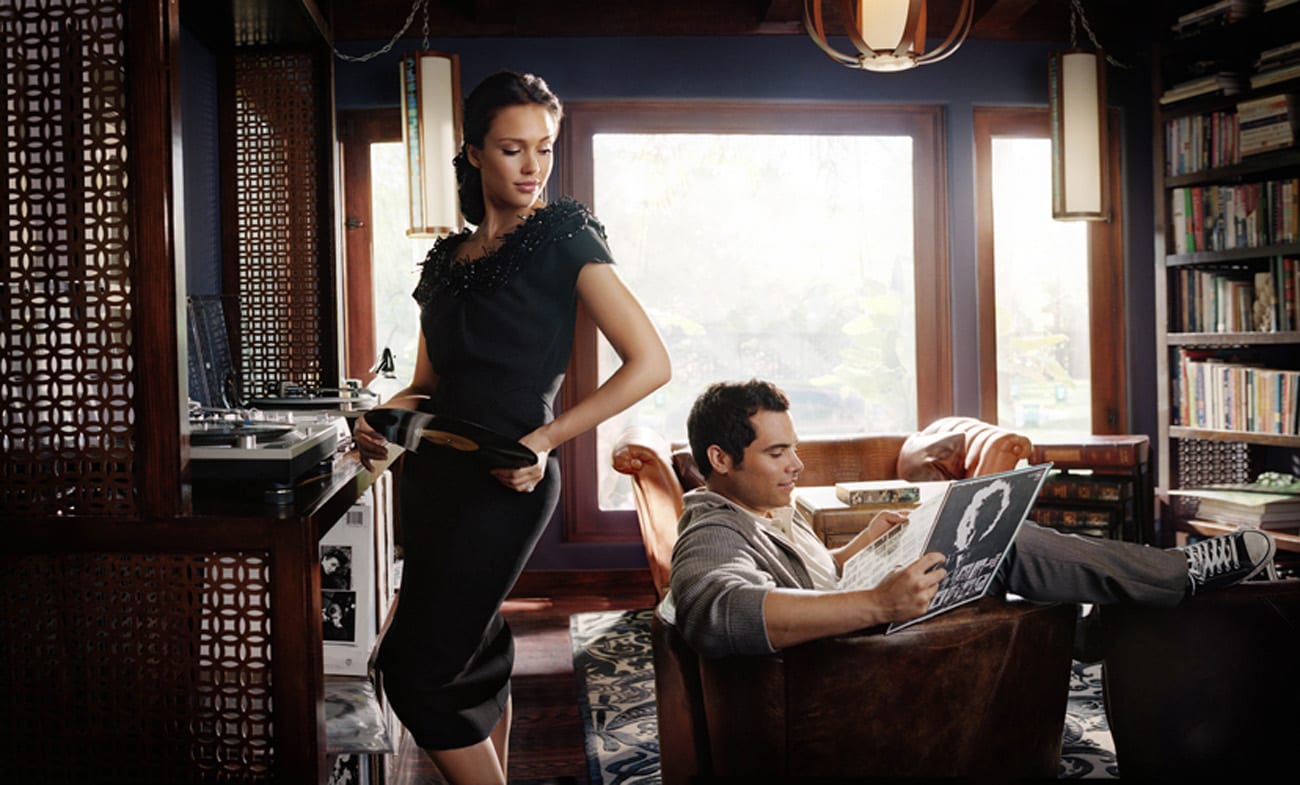 Jessica Alba and Cash Warren at home in their rustic, modern home designed by Eco-friendly interior designer Kari Whitman.
Actress and The Honest Company founder Jessica Alba's Southern California home was designed by Los Angeles luxury interior designer Kari Whitman to be as earth, pet, and kid-friendly as possible. Rustic elements emerge through natural wood surfaces with a palette of blue, brown, and maroon in Jessica Alba's home that is simple yet elegant.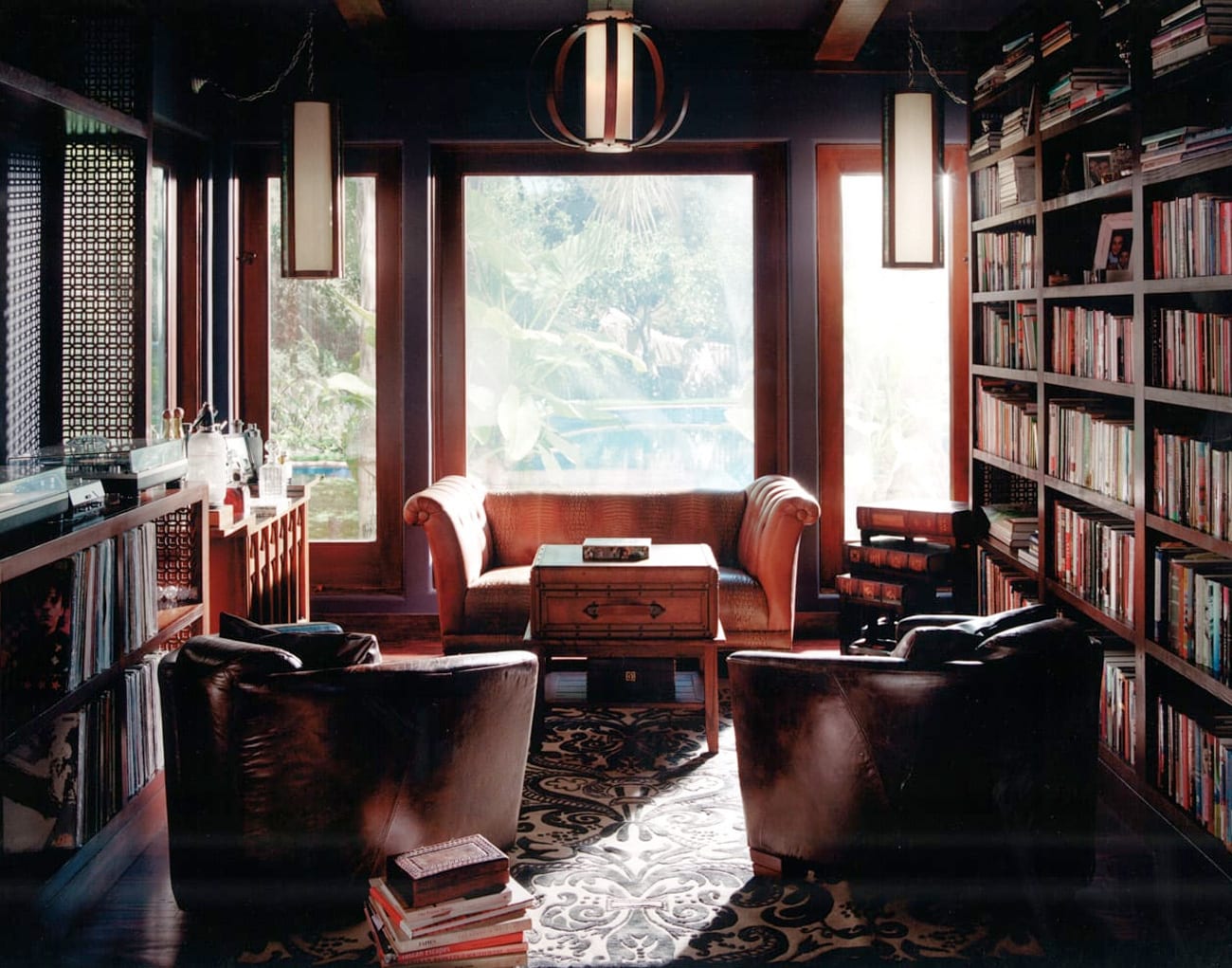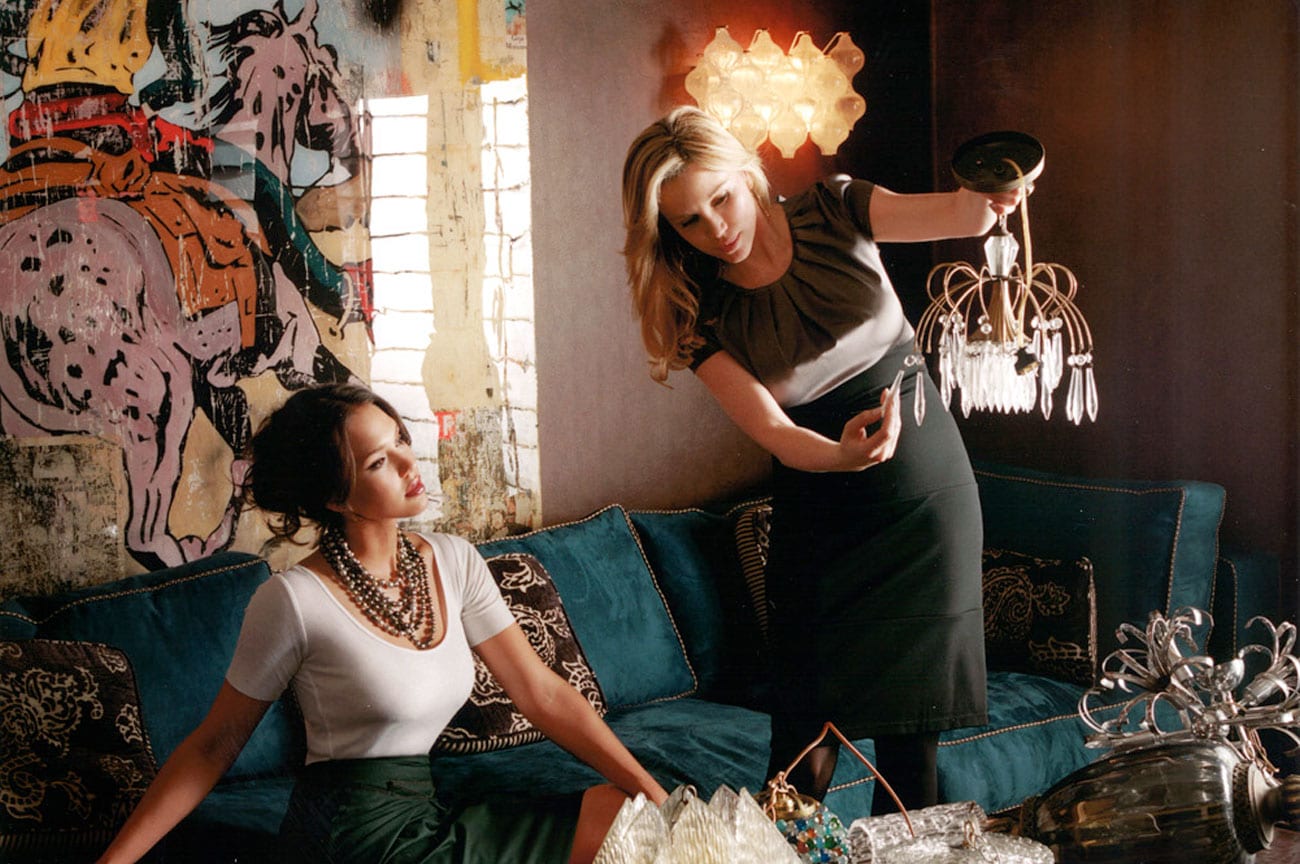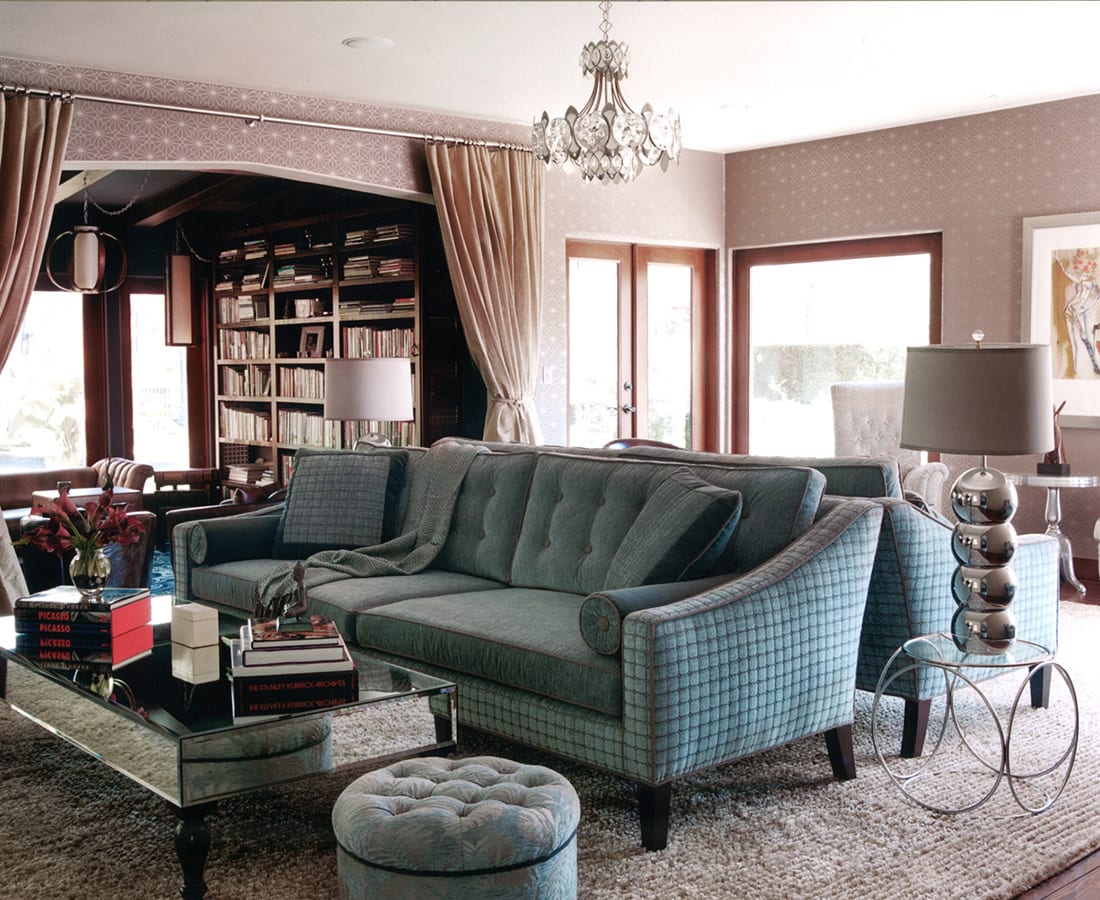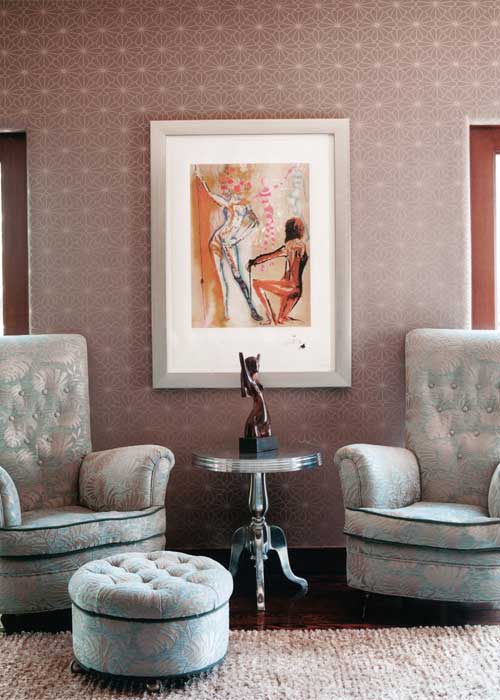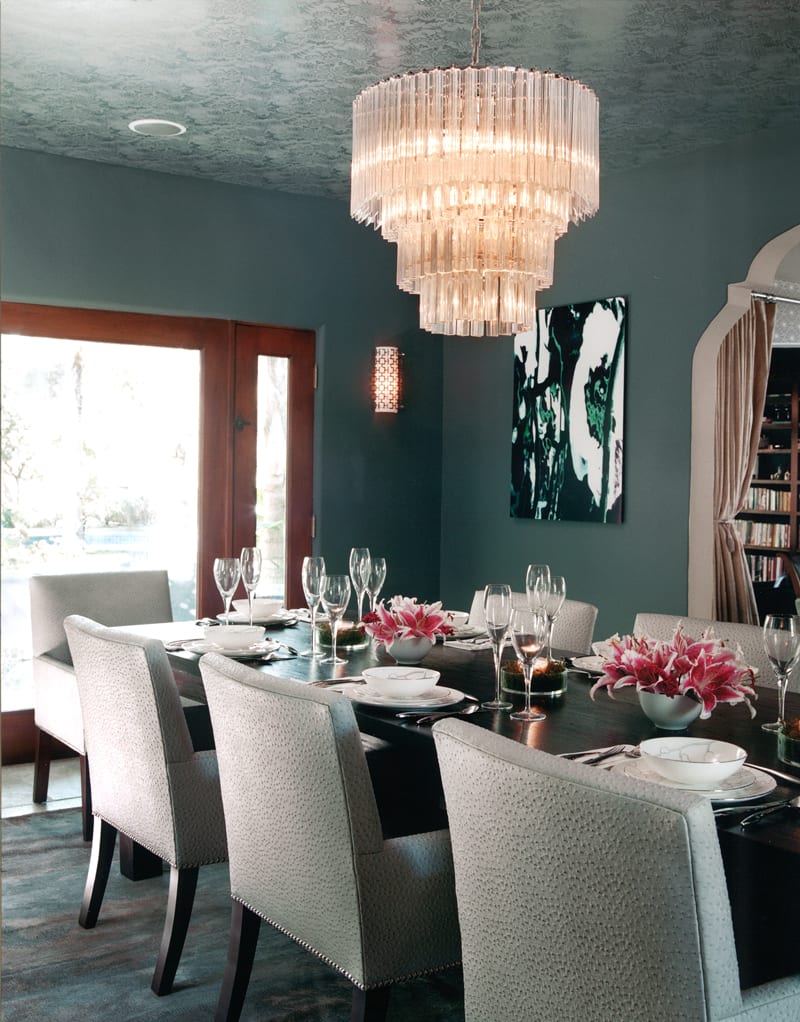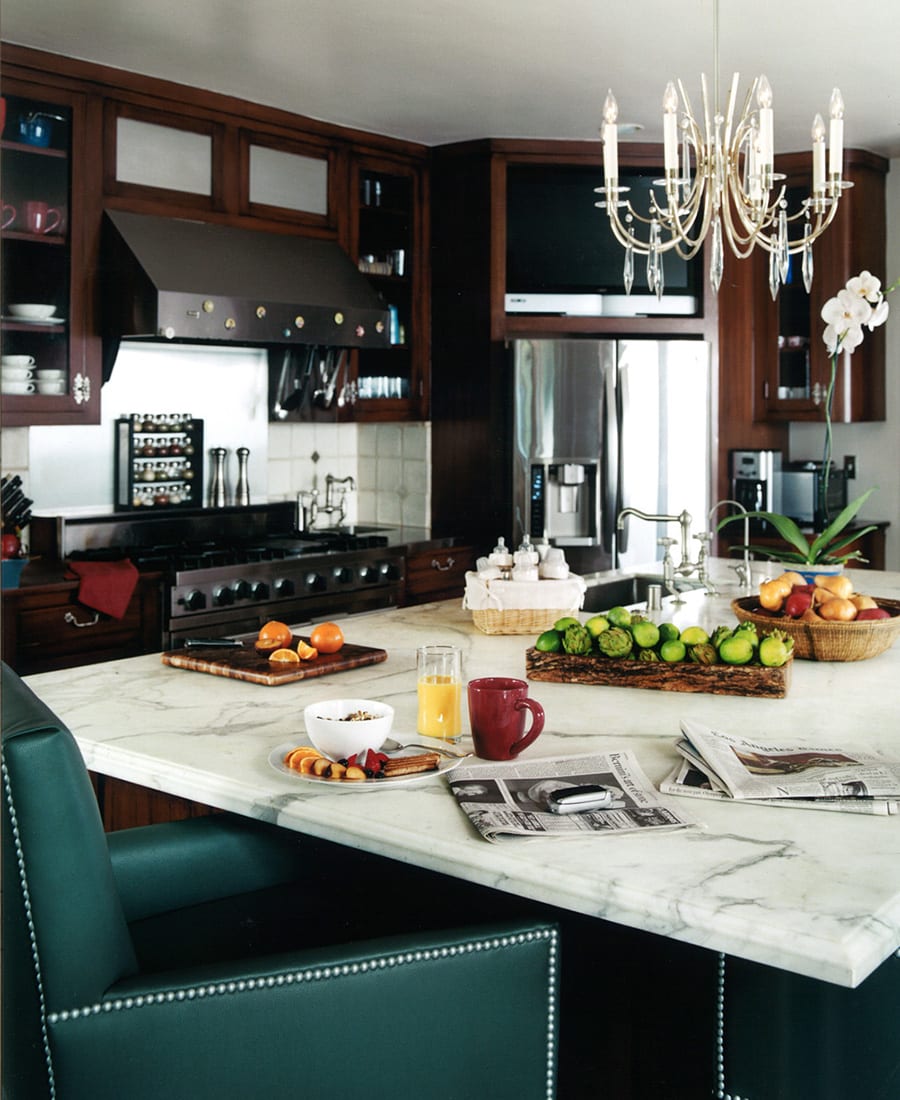 Jessica Alba's new kitchen features a white Carerra marble counter top and Viking appliances that make for a cozy and efficient kitchen and hangout area. Her elegant dining room, designed by high-end interior designer Kari Whitman features a dark, finished table, elegant chandelier, and Irene Mamiye art as well as Flavor Paper foil wallpaper.
The Honest Company founder's home captures the minimalist paradigm, naturally lit feel of green spaces. Artistic interior designer Kari Whitman created a photograph wall in Jessica Alba's Los Angeles home to personalize the space.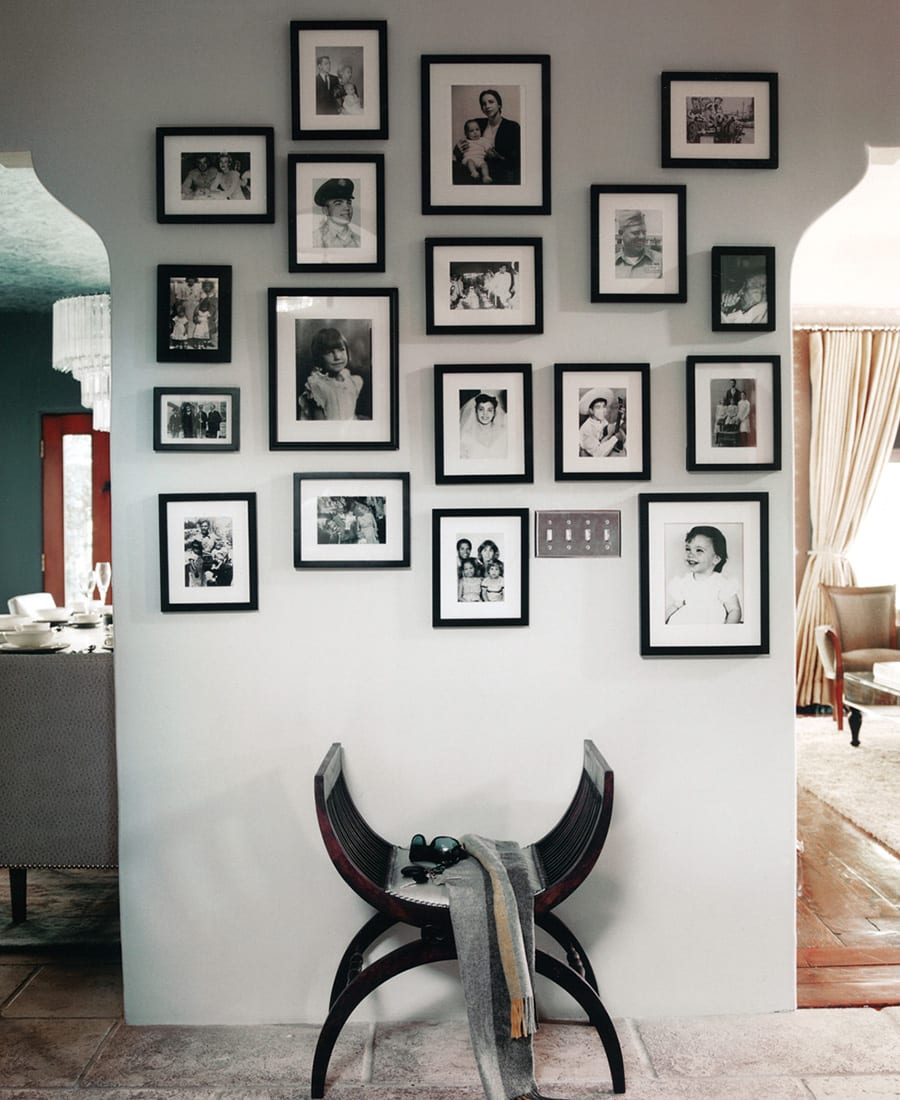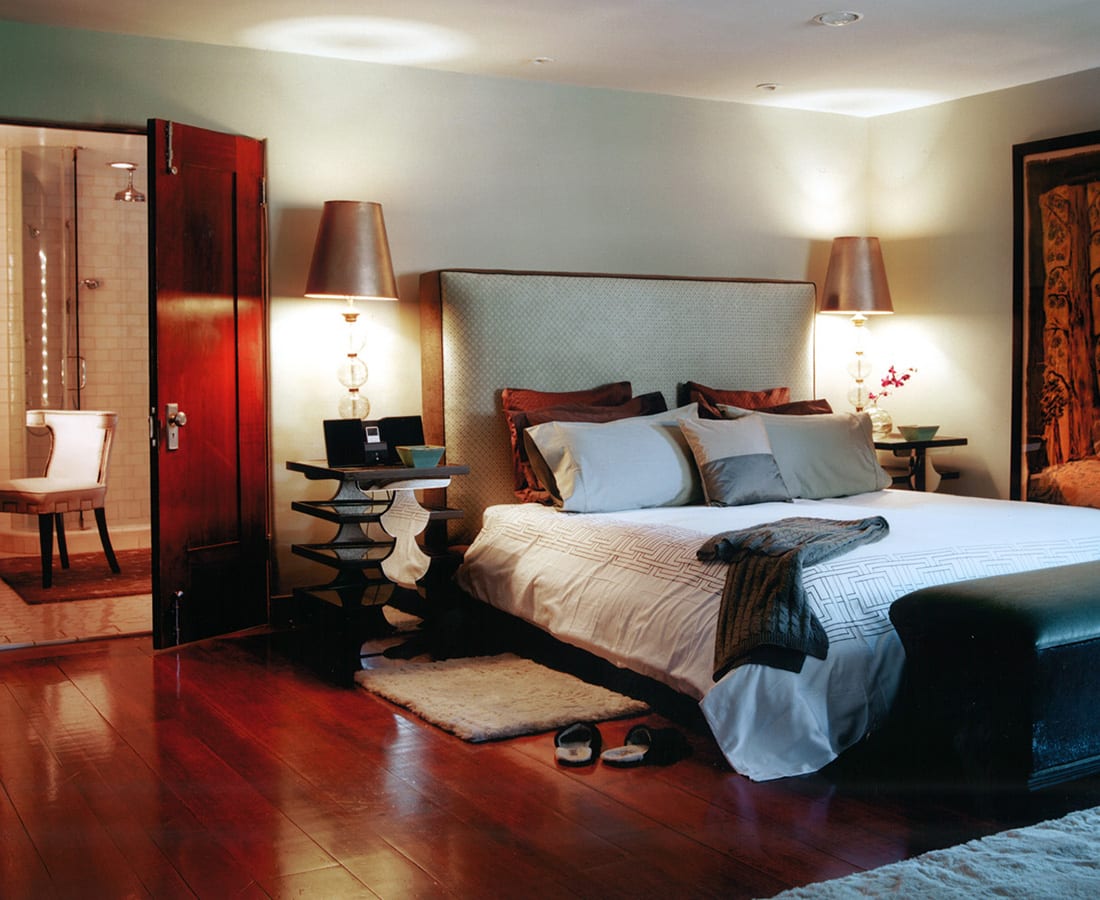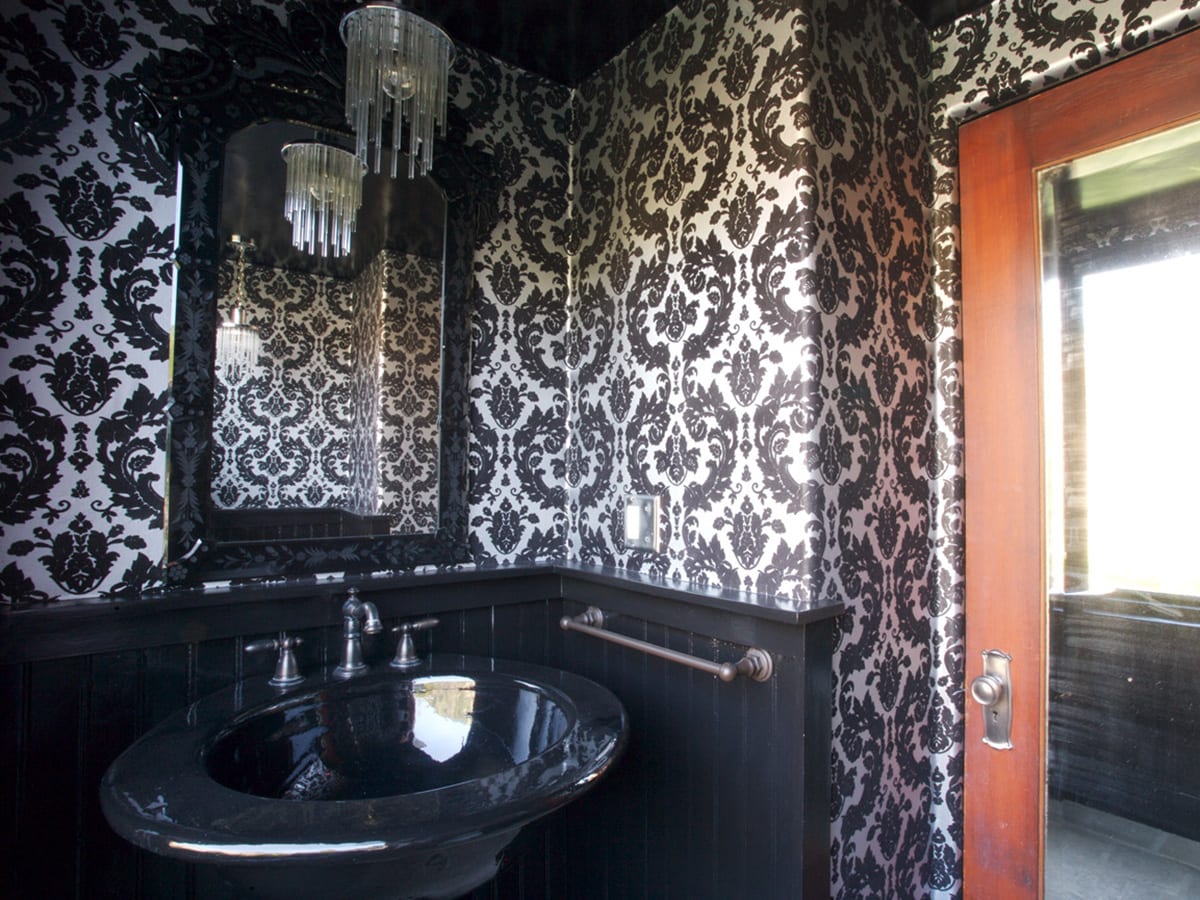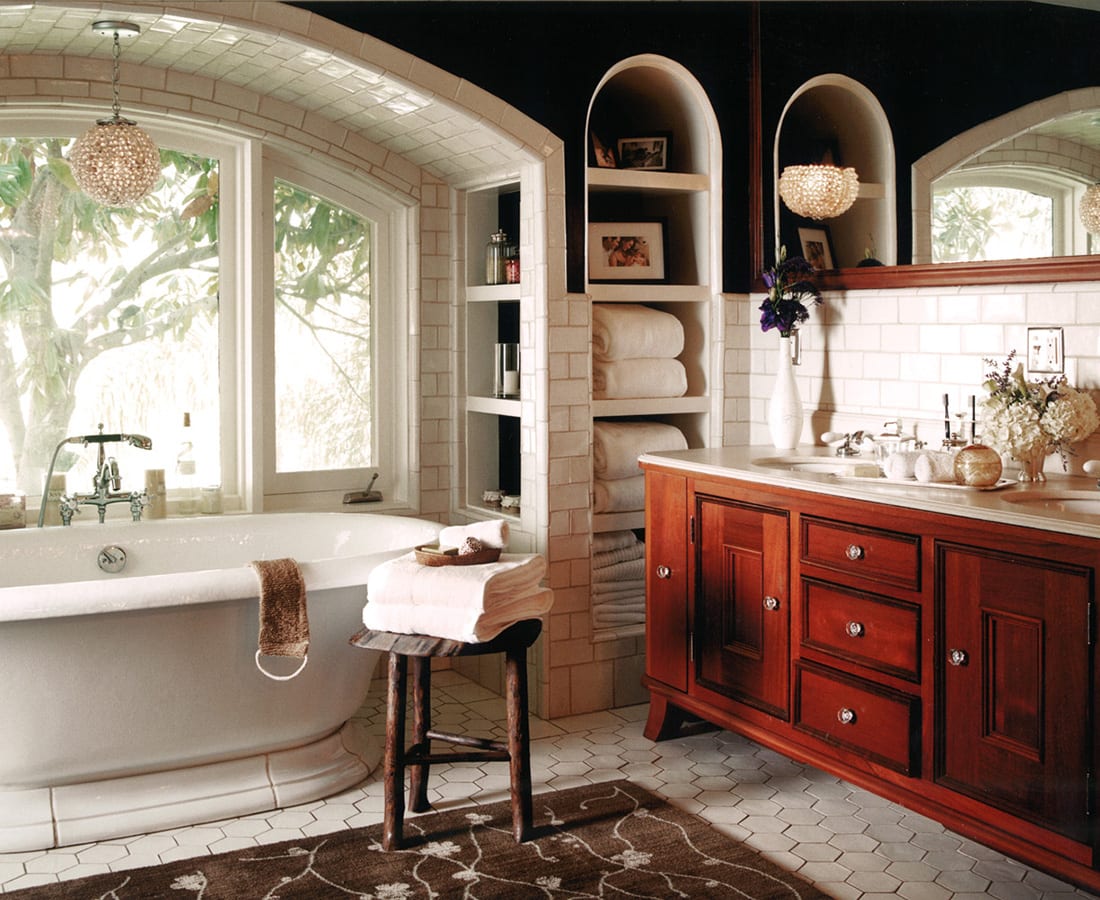 High-end interior designer Kari Whitman considers Jessica Alba to be one of her most creative and 'green' clients stating "Jessica Alba is the greenest goddess." She allowed Whitman to cover one of the home's bathrooms in bold wallpaper that adds a touch of dramatic elegance. Jessica Alba says "I love Kari's passion, she truly has good taste." Alba's master bedroom features vintage salvaged night stands and Murano glass table lamps. The master bathroom is both rustic and modern.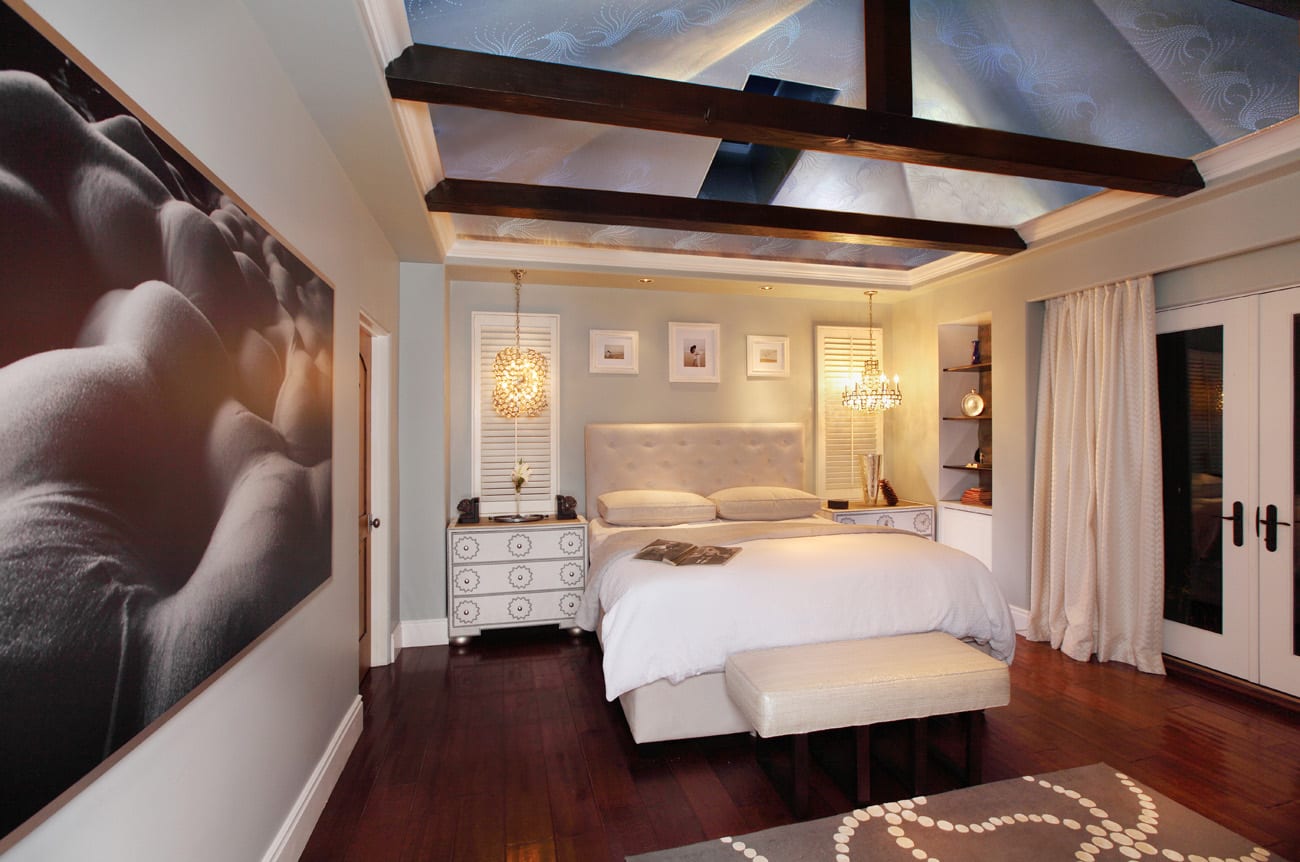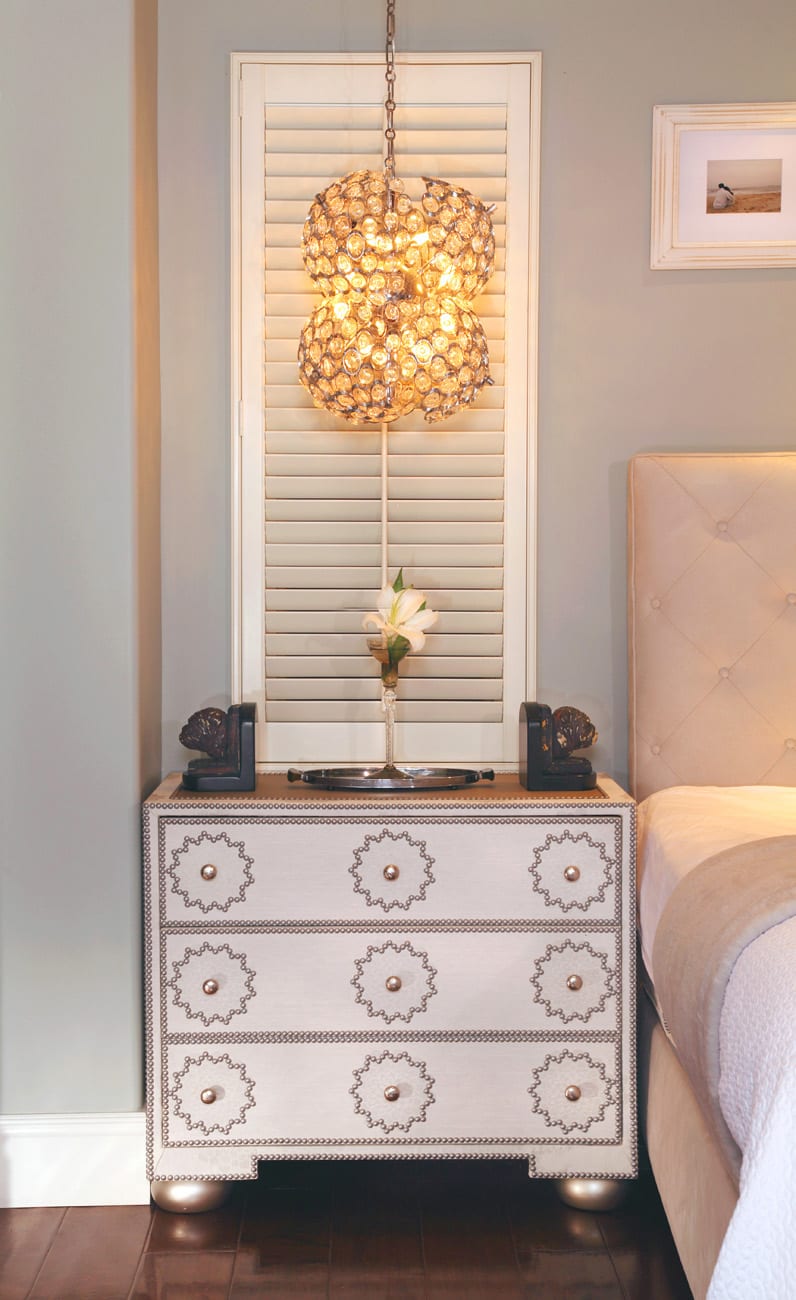 Green interior designer Kari Whitman used eco-friendly turf from ForeverLawn and kid-friendly Sunbrella fabric. The new space is perfect for spending time with her adopted dogs from Kari Whitman's Los Angeles dog rescue non-profit Ace of Hearts. Whitman considers Jessica Alba to be one of her most creative and 'green' clients stating "Jessica Alba is the greenest goddess."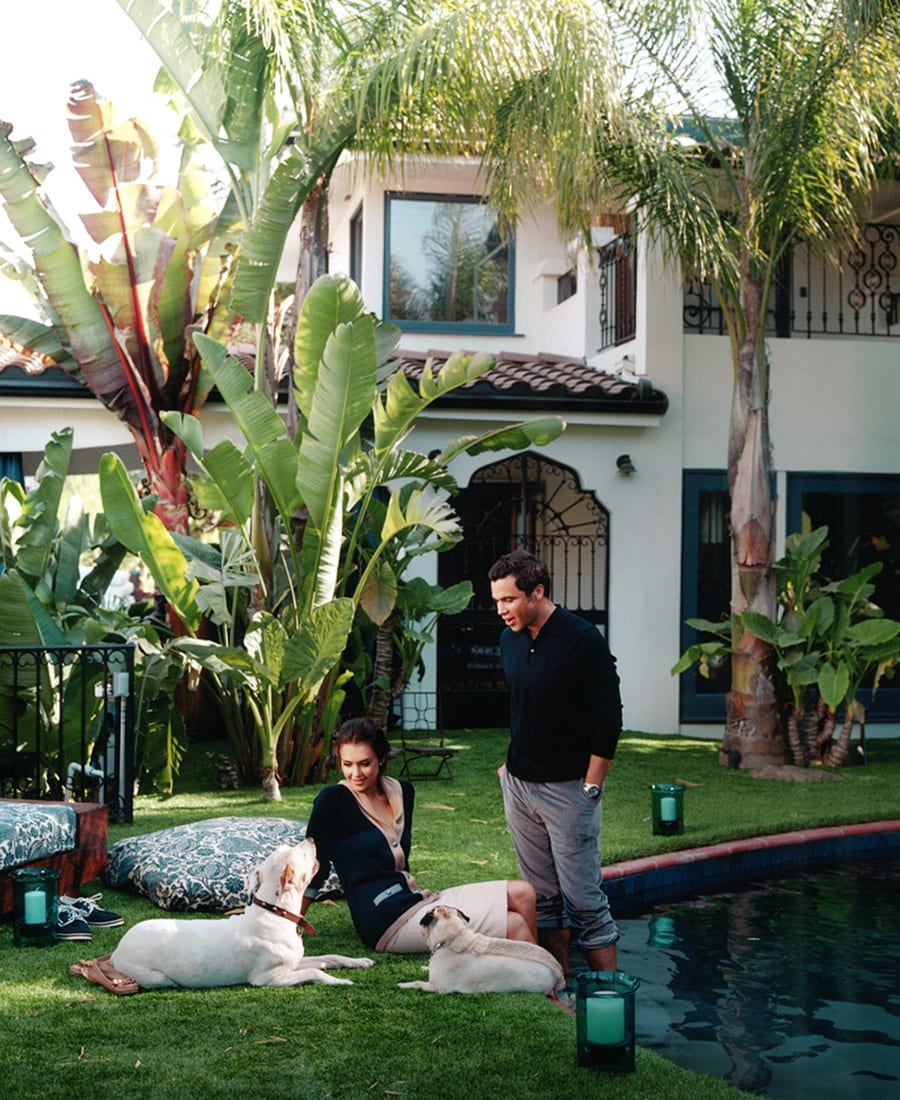 CLICK AN IMAGE BELOW TO VIEW THE FULL GALLERY