Industrial Boulder Brownstone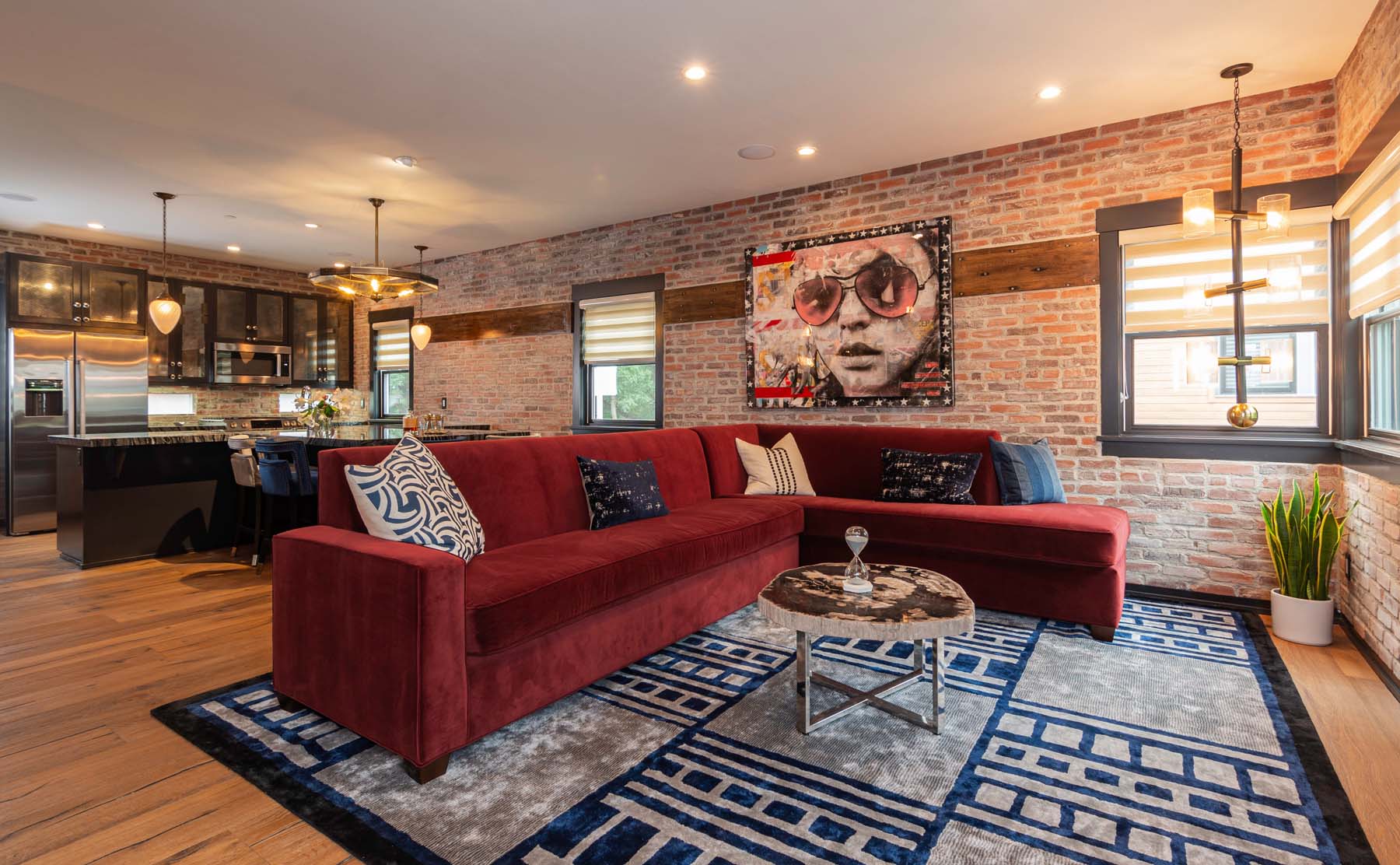 With features including vintage windows repurposed into a glass staircase, prints from Andy Warhol in the wallpaper for a fun, funky vibe, and contrasting touches like black and white finishes paired with distressed brick, this project focuses on the marriage of old and new and making vintage pieces and timeless ideas fresh again.  A Debbie Harry art piece by Ashleigh Sumner finishes off the room.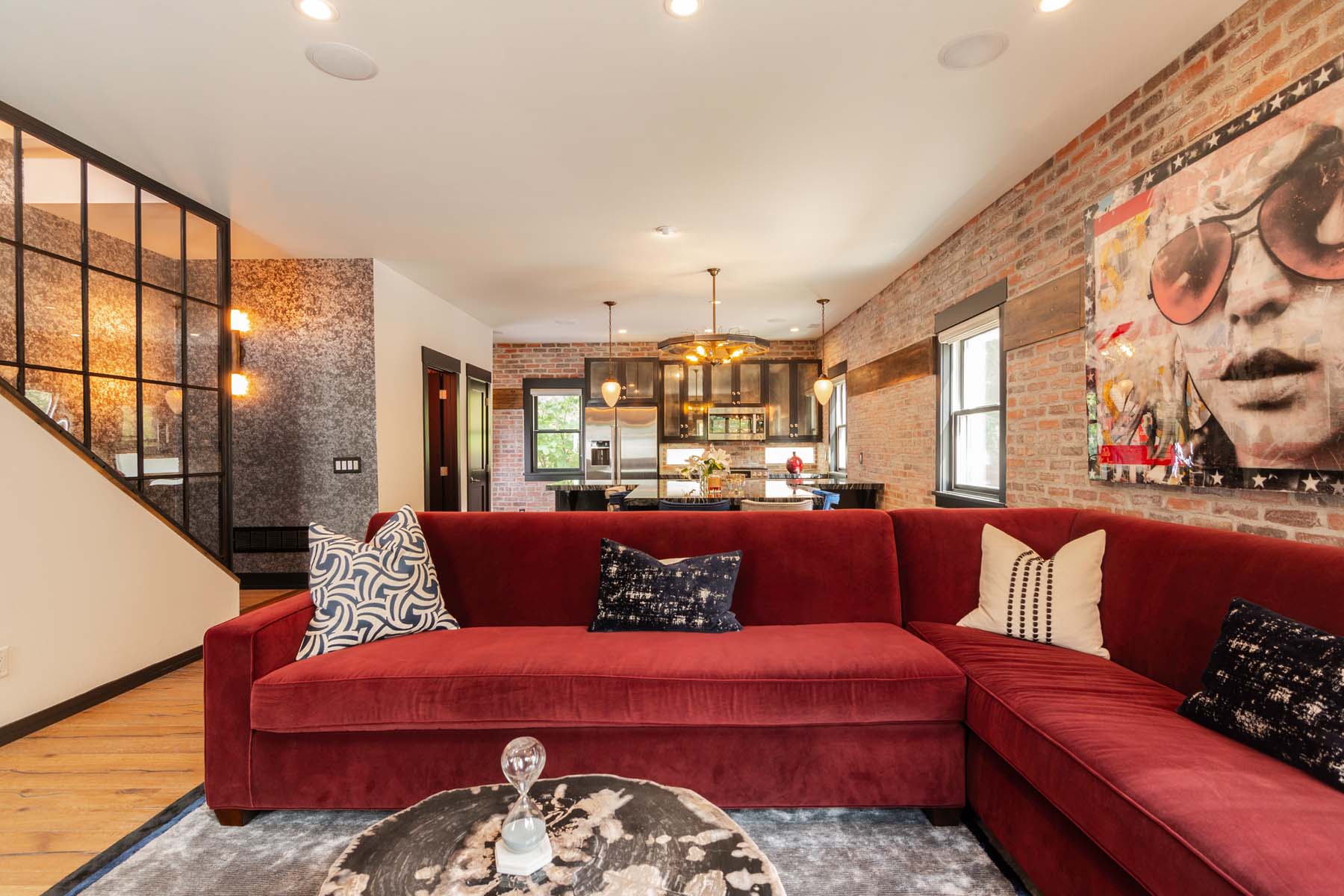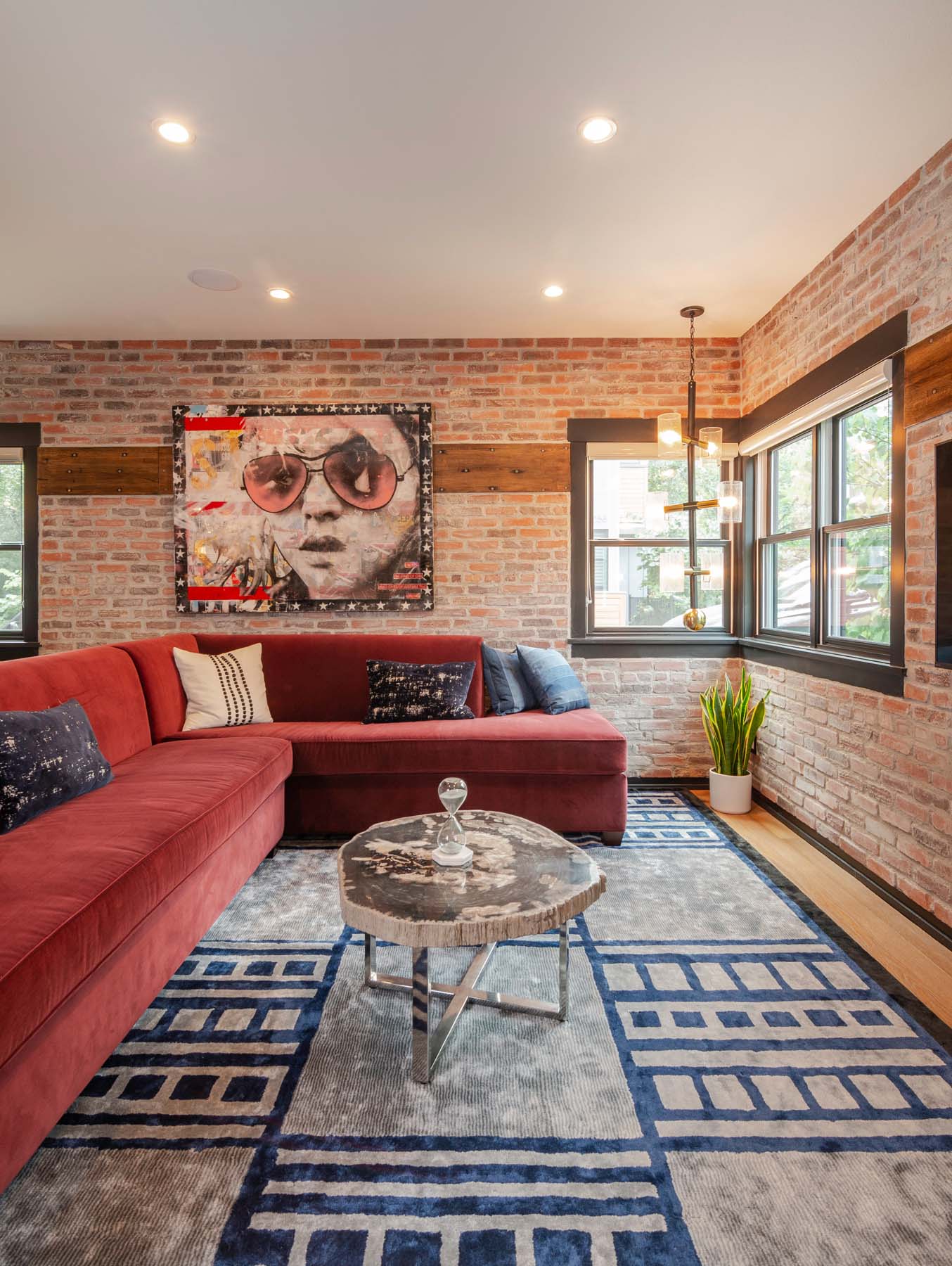 Mirrored glass with chicken wire embedded within from Olde Good Things gives a modern flair to the cabinets, while a custom bar and island from local stone workers Granite & Marble Designs makes the space cozy and inviting.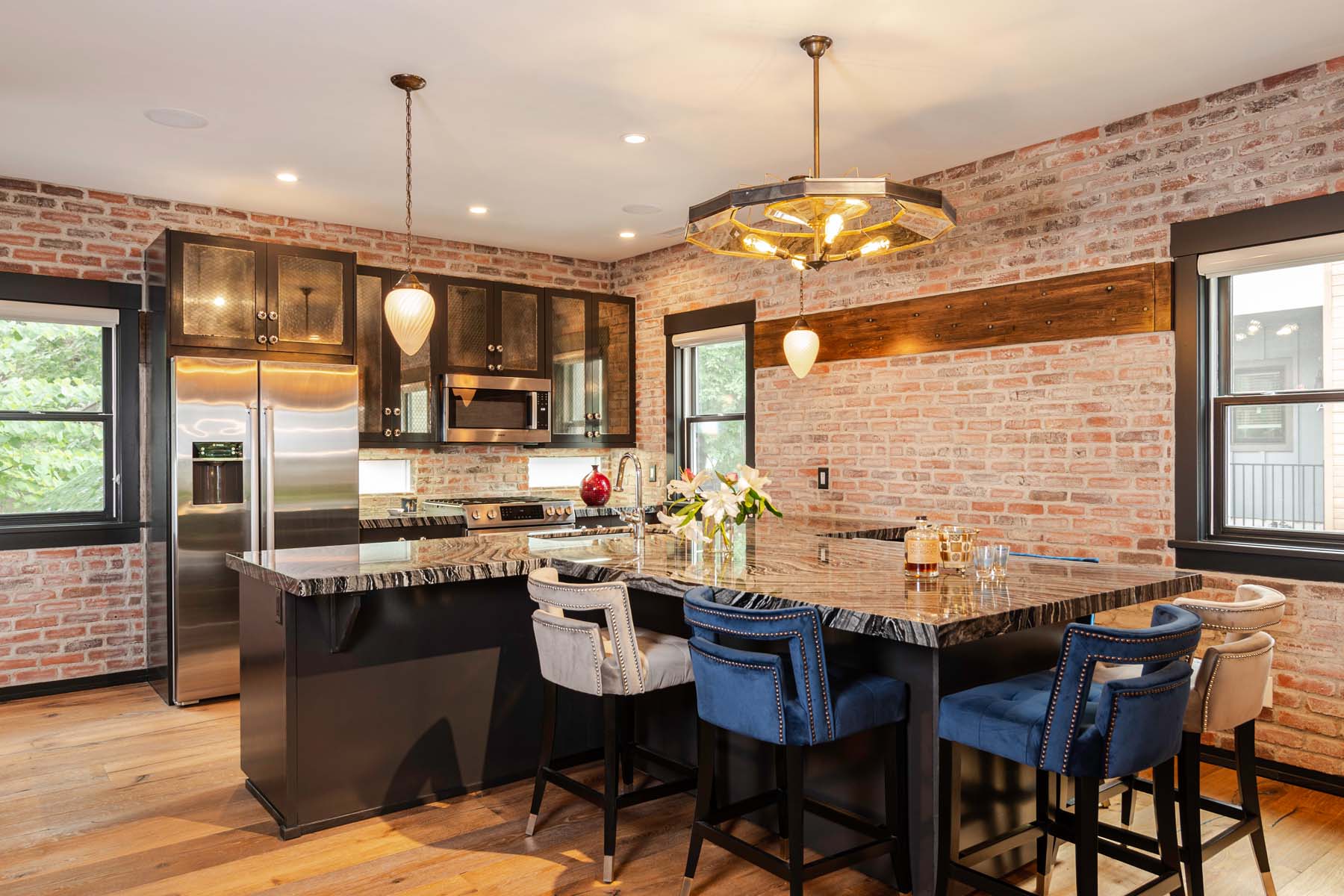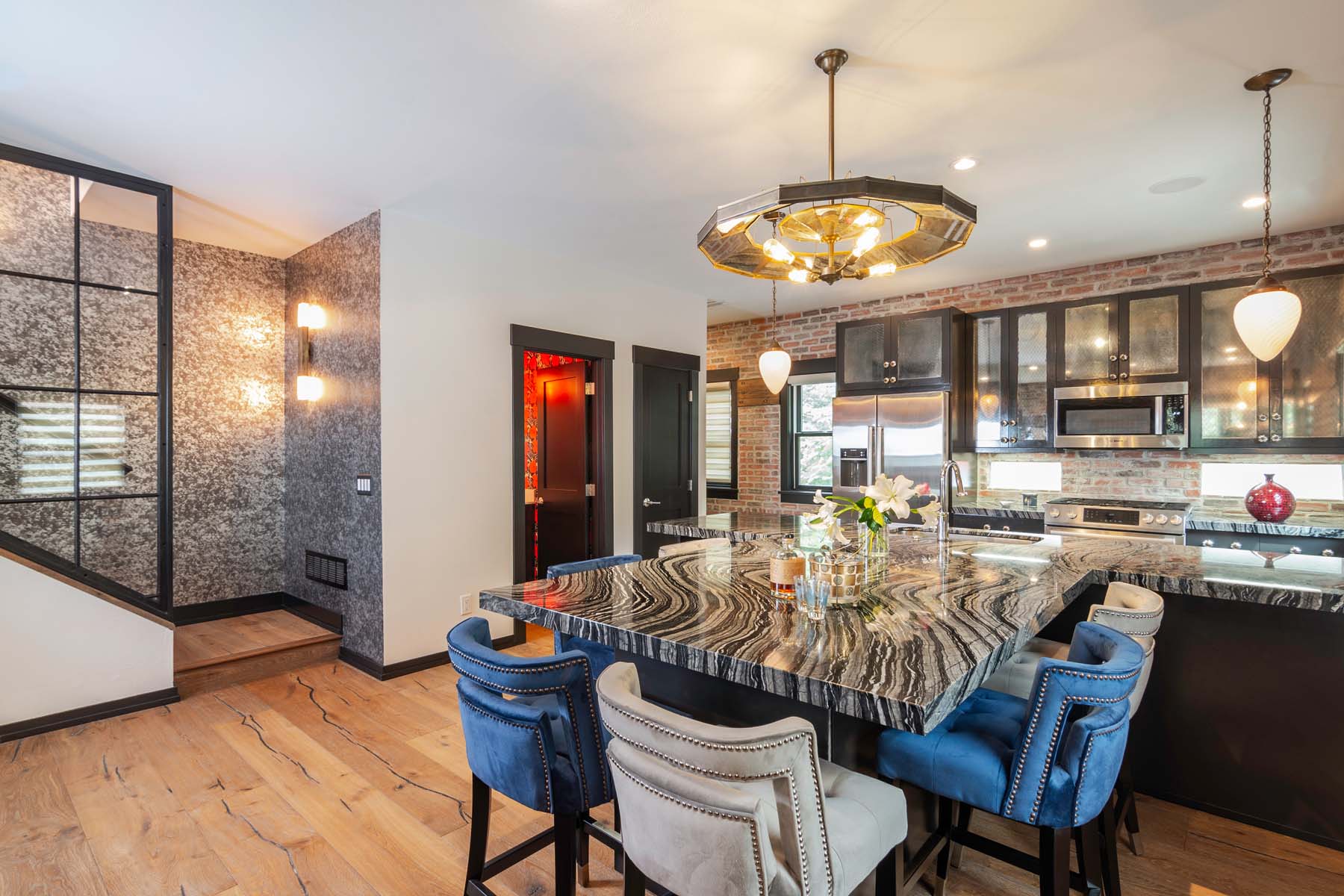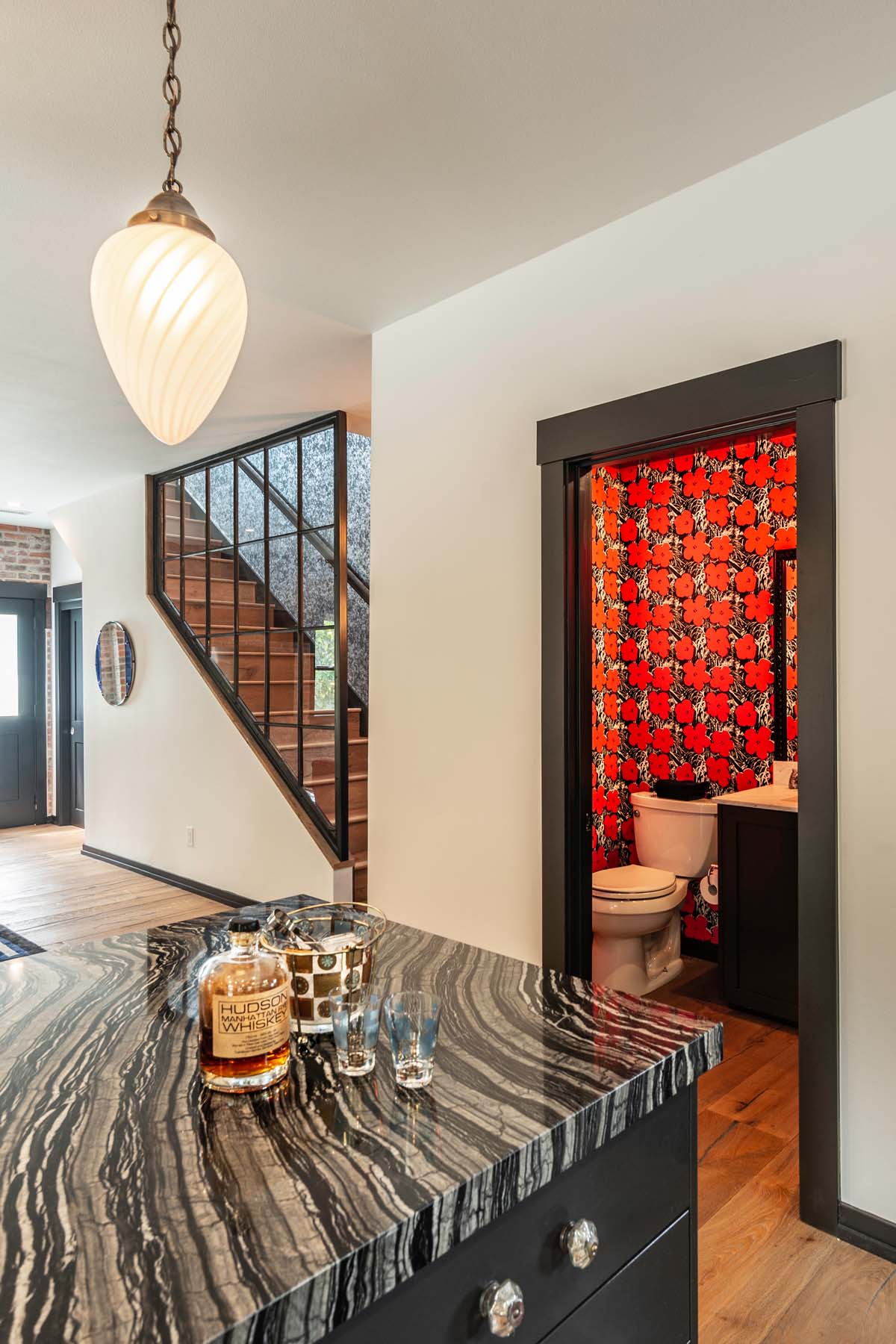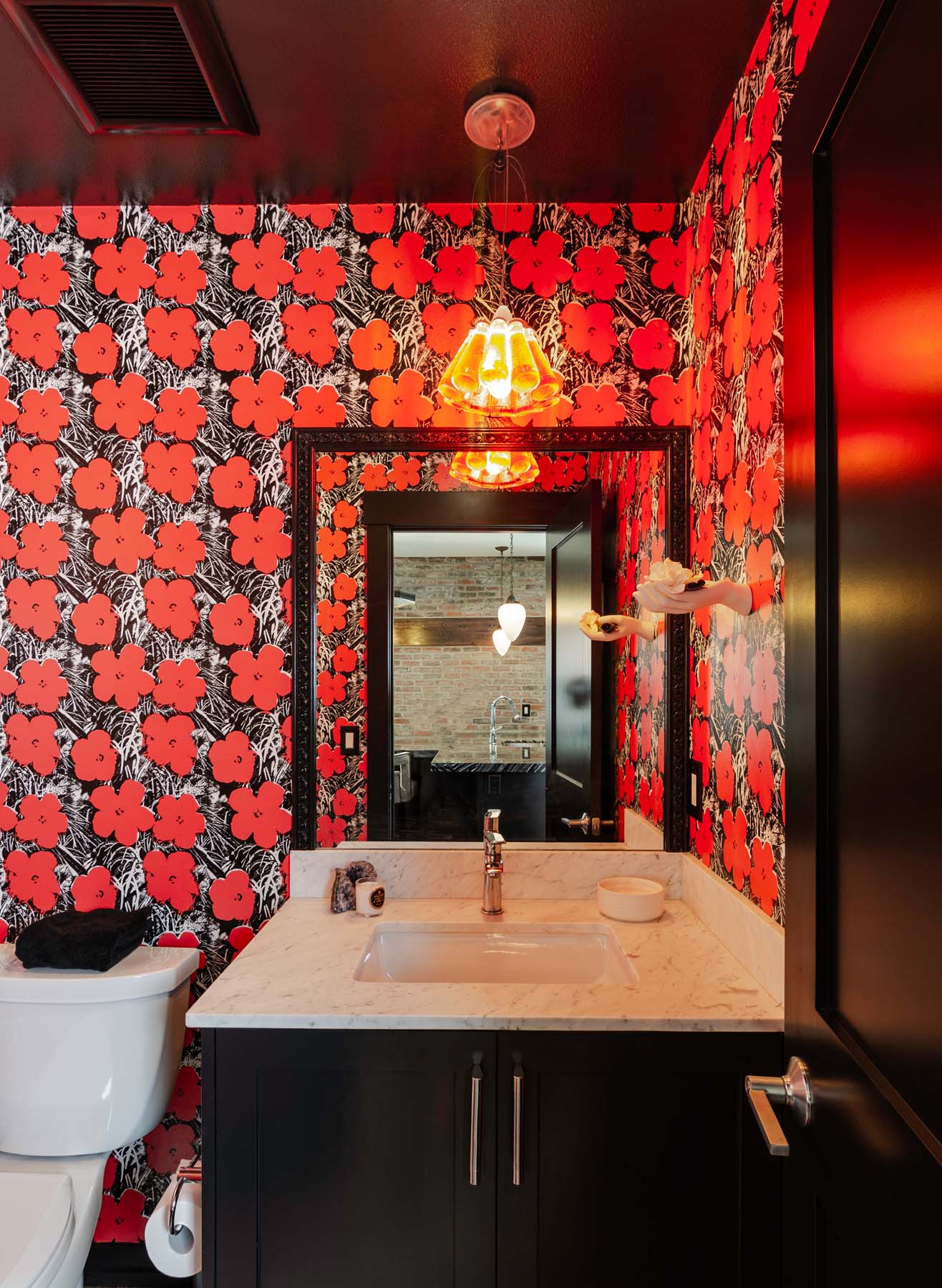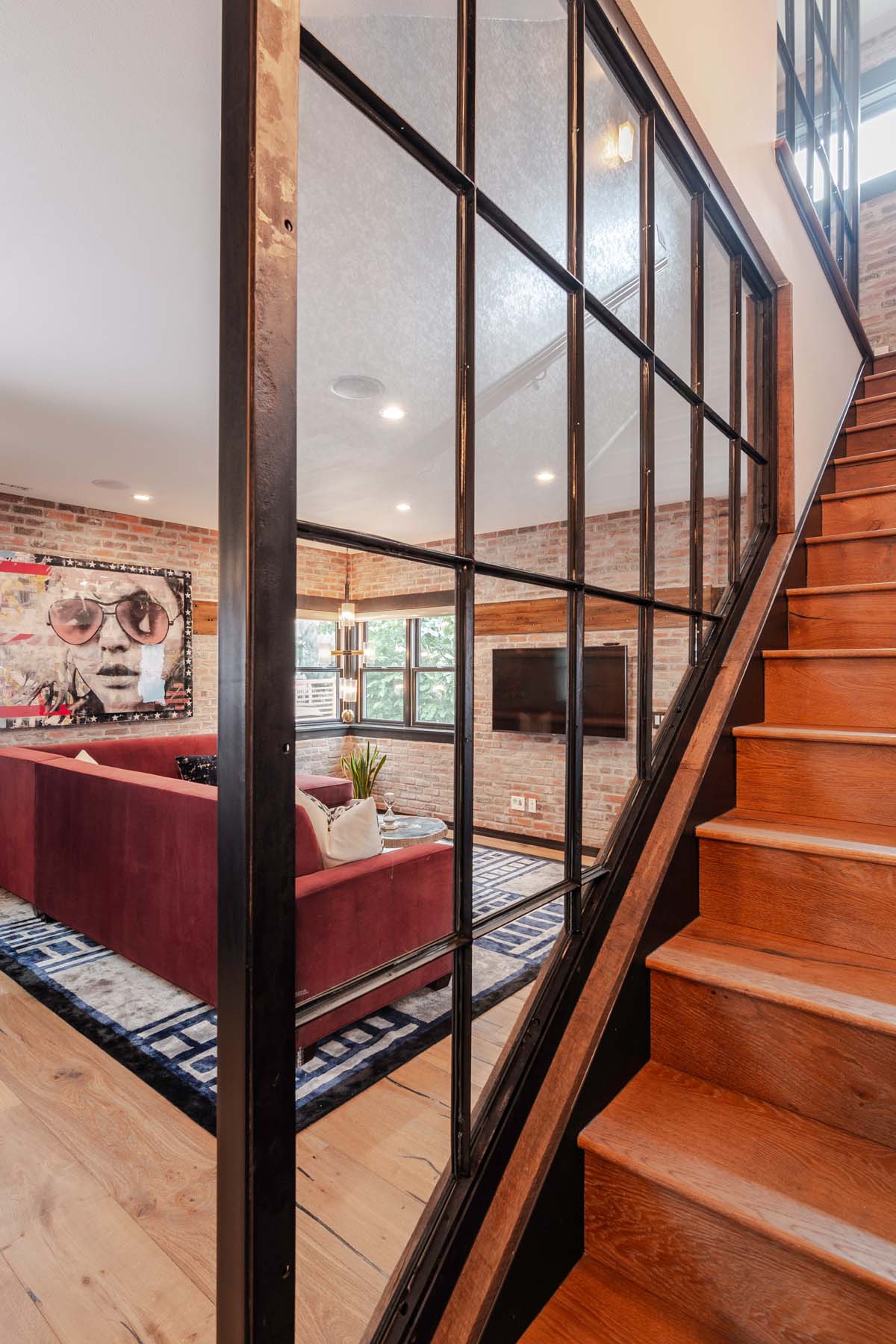 Natural light fills every space within this home, accentuating the bright colors and brick finishes.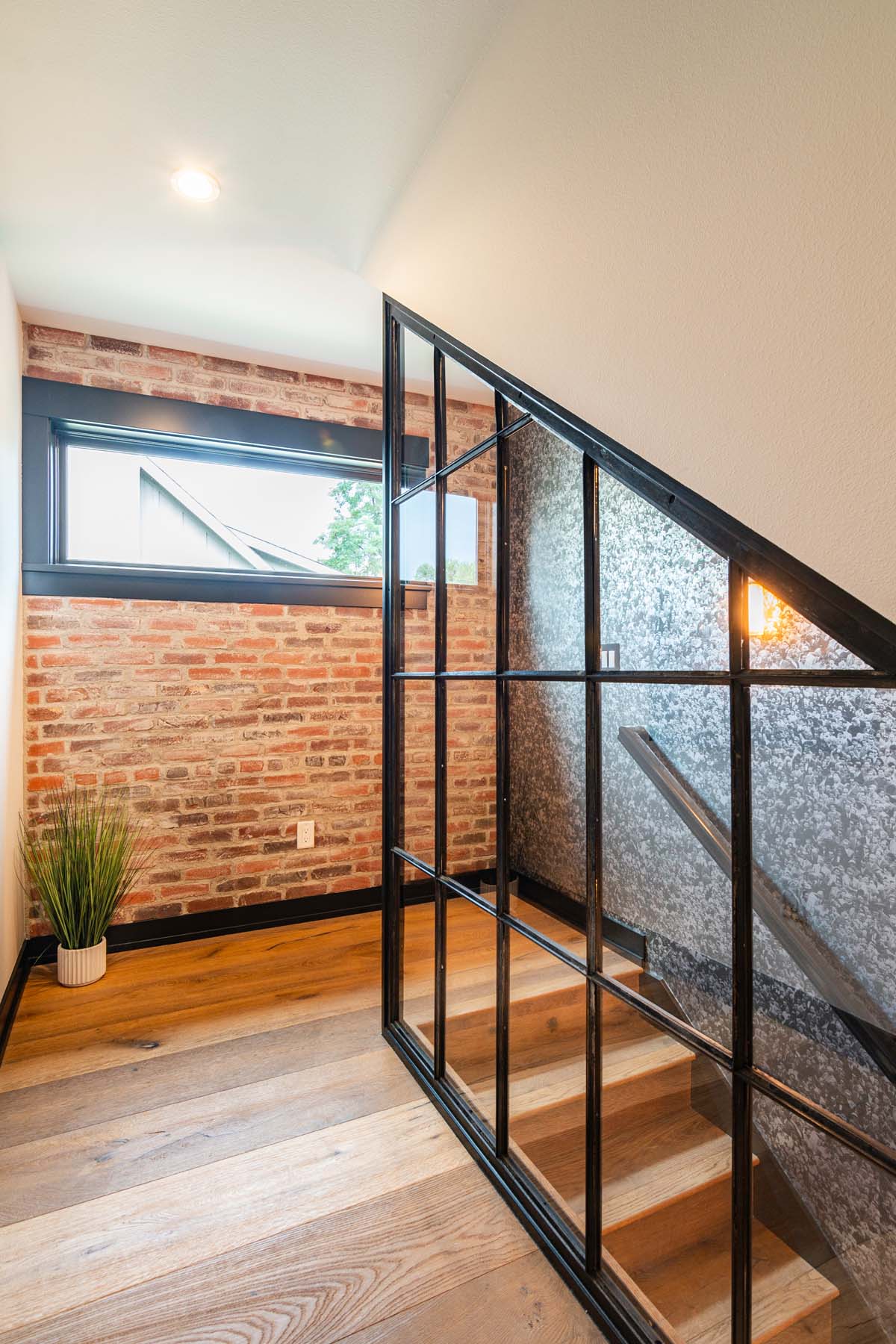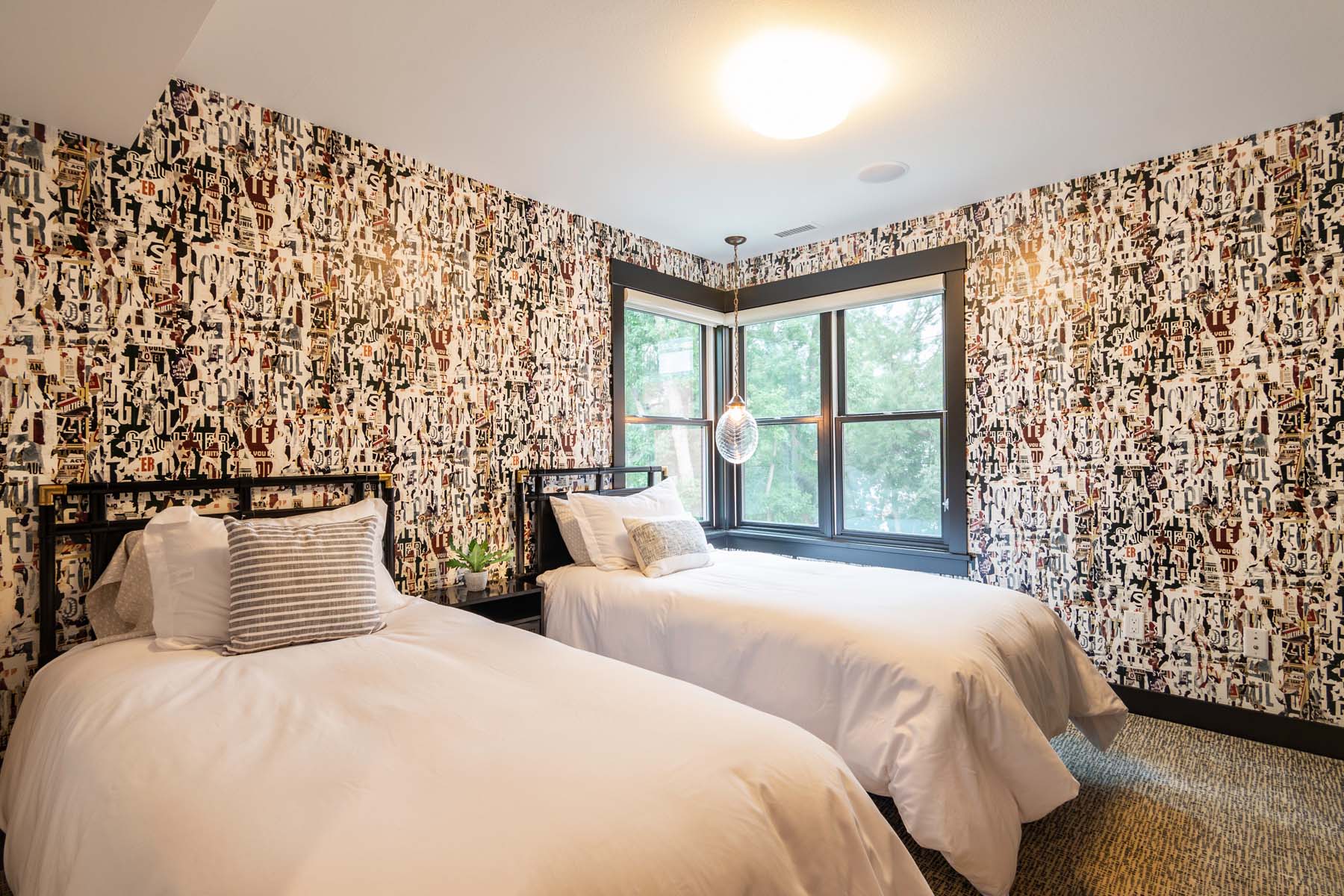 Custom designed hand painted wallpaper from Astek is featured in the master bedroom, accentuated by the glass stairwell and natural lighting.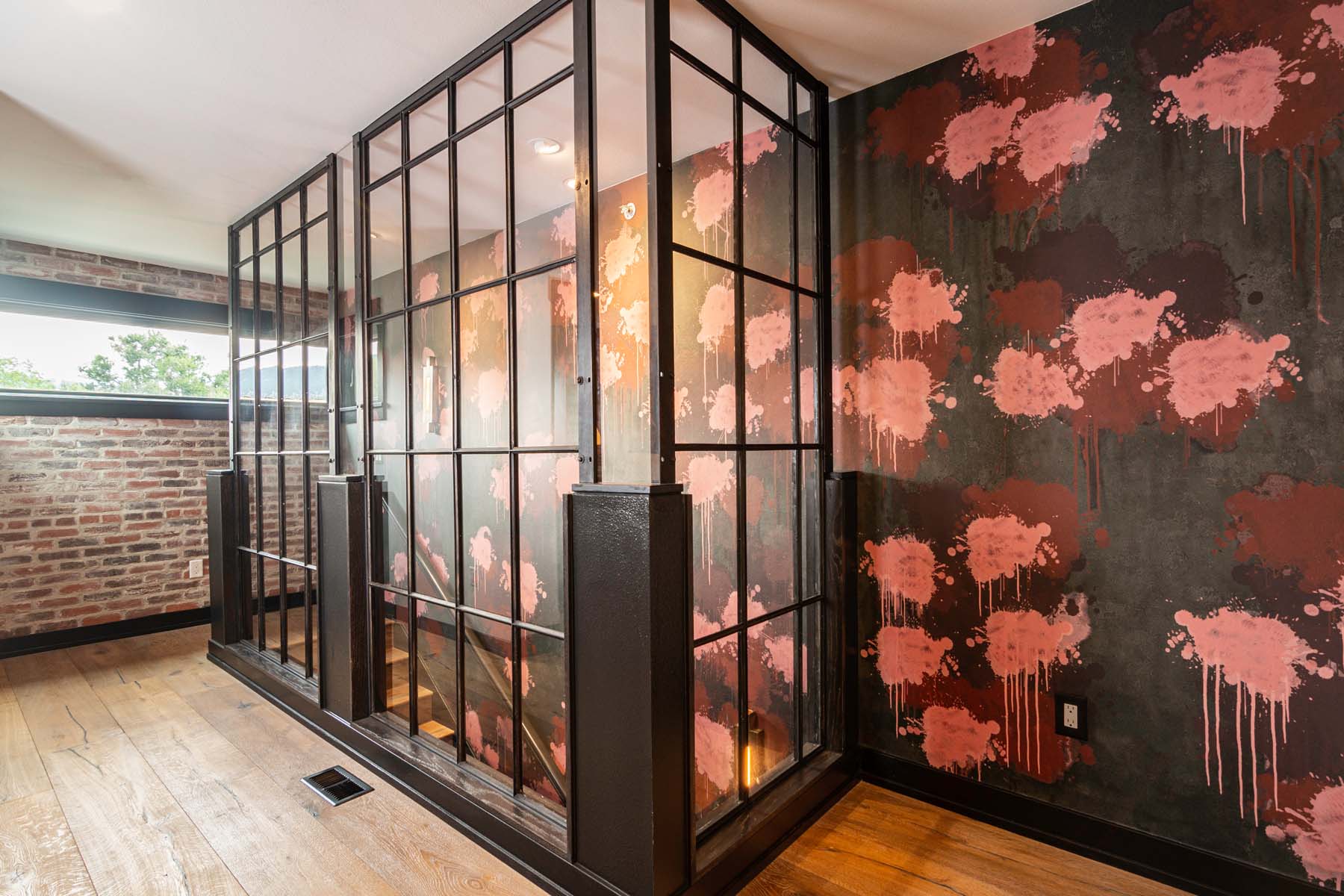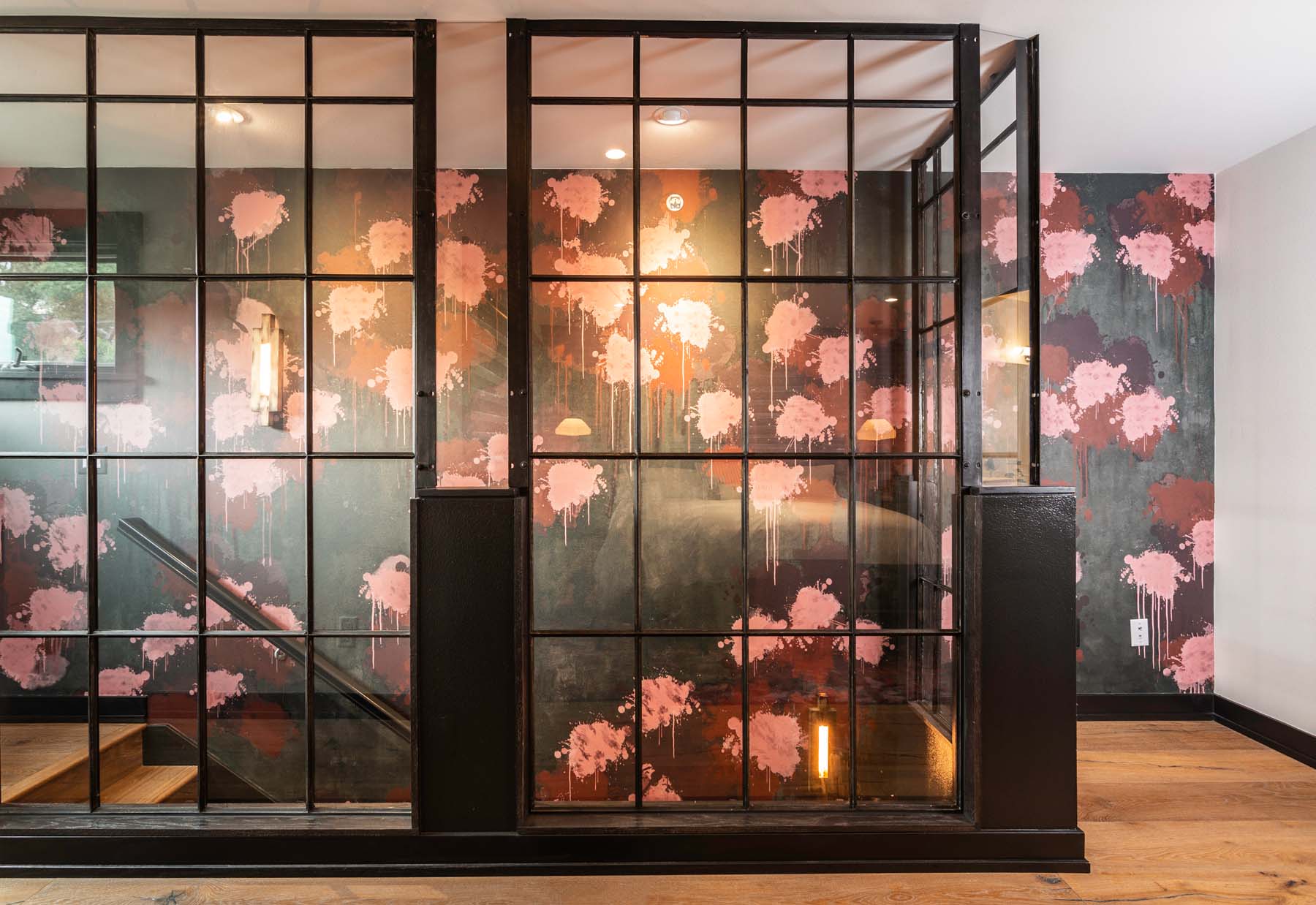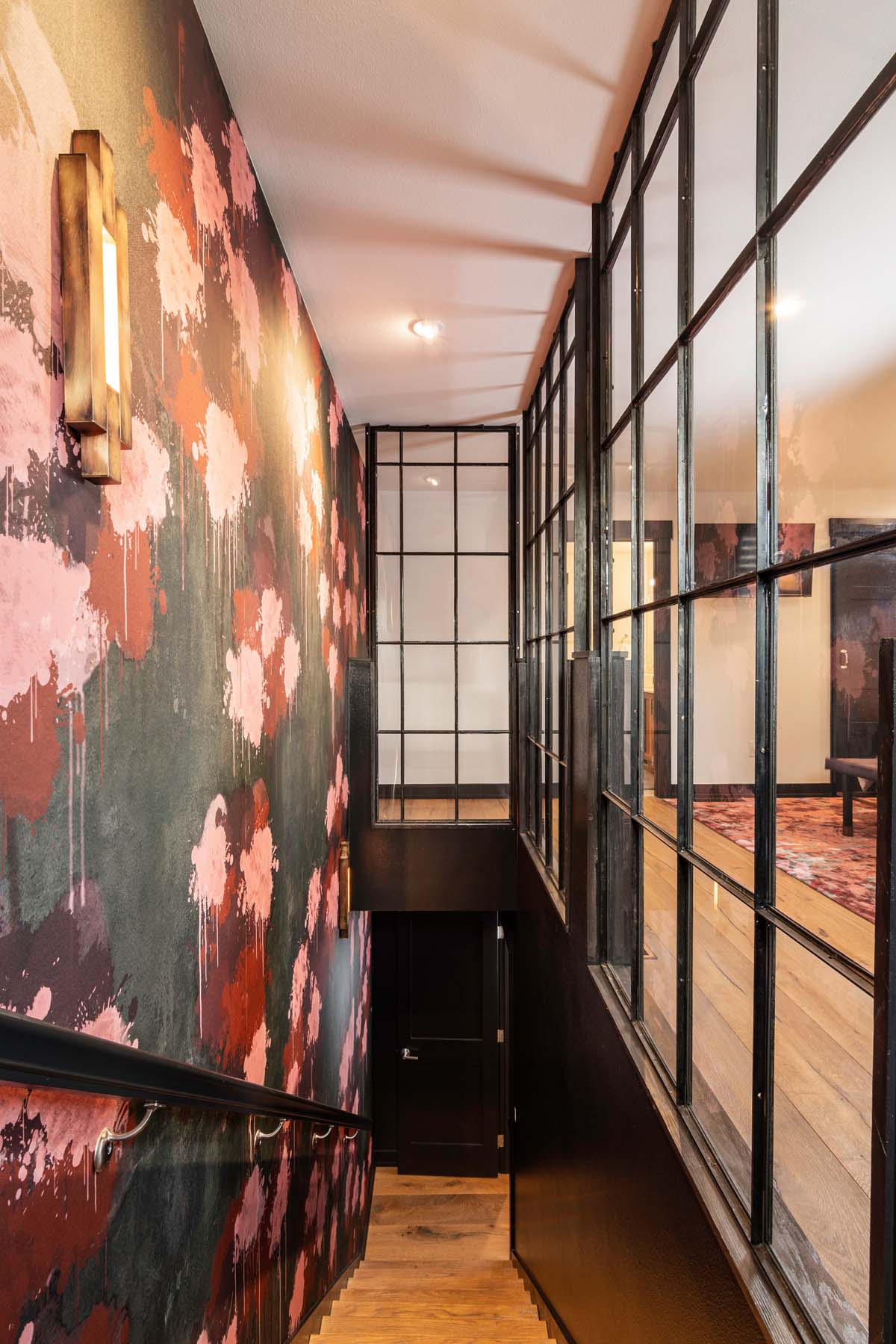 A vintage desk from Caracole by the window and graphic wallpaper from Flavor Paper makes this office space a relaxed and inviting place to absorb the Colorado views right from home.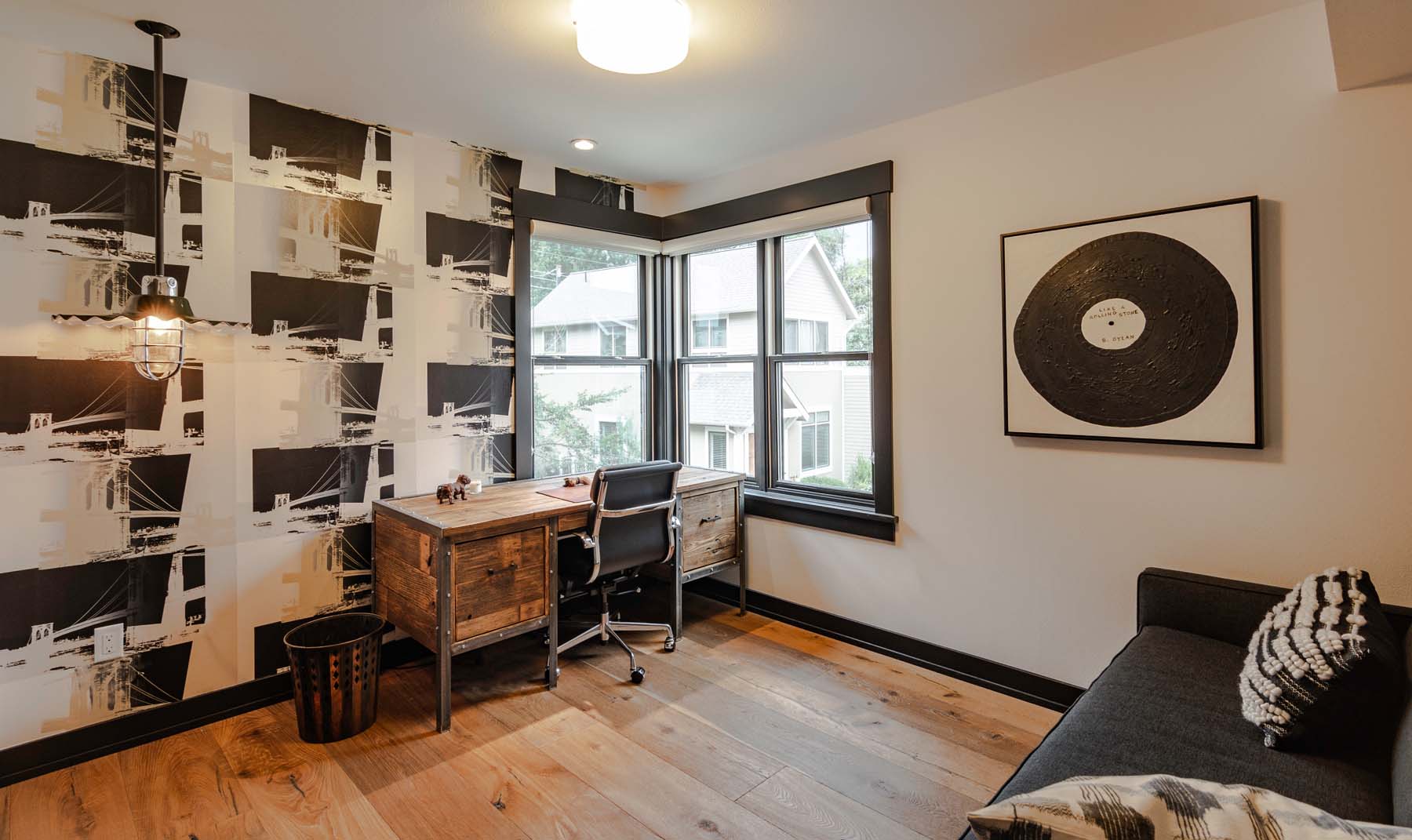 CLICK AN IMAGE BELOW TO VIEW THE FULL GALLERY
About Kari Whitman Interiors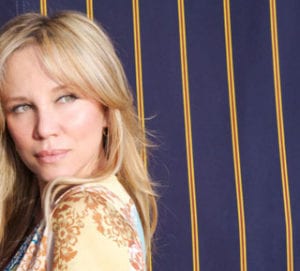 Celebrity interior designer Kari Whitman founded Kari Whitman Interiors in Los Angeles in 1994 as a design build firm specializing in high-end residential interior design. Now based in Los Angeles and Boulder, Colorado, Kari is one of Hollywood's most sought-after interior designer talents. Residential clients including Jessica Alba, Kristen Bell, Melanie Griffith and Antonio Banderas, Nikki Sixx, Justus Parmar, and Don Johnson have embraced her eclectic design style and knowledge of eco-friendly interior design. Kari's expertise also extends into commercial interior design, and projects range from condos to estate homes, boutique hotels to large-scale residential developments. As an Allied Member of the prestigious American Society for Interior Design (ASID), and a member of the Interior Design Society and the International Interior Design Association, Kari has showcased prominent design projects throughout California, New York, Denver, Colorado, Aspen, Jackson Hole, Miami, and Dallas. To spend more time in nature, Kari now operates out of her residential interior design office in Boulder, Colorado.