When Emilio Estevez realized the gallons of water he was wasting on watering the inedible grass at his one-acre Malibu estate, he decided he'd rather water something he could consume instead. So he planted a vineyard of pinot noir grapes to replace the grass and indulge his great passion for wine. With capacity to produce 1200 bottles annually, he needed somewhere to ferment, bottle, and enjoy his wine. So he hired his friend and former co-star, interior designer Kari Whitman, to transform his guestroom into an elegant wine cellar and tasting room with an old world feel.
Estevez and the Los Angeles-based Whitman kept with her environmentally friendly design philosophy by using recycled wood, salvaged furnishings, and antique pieces. The international interior designer drew on influences from Portugal to add the old world feel to the space. She modeled a Portuguese iron gate into a door and painted a design on the walls from 18th century Portuguese tile.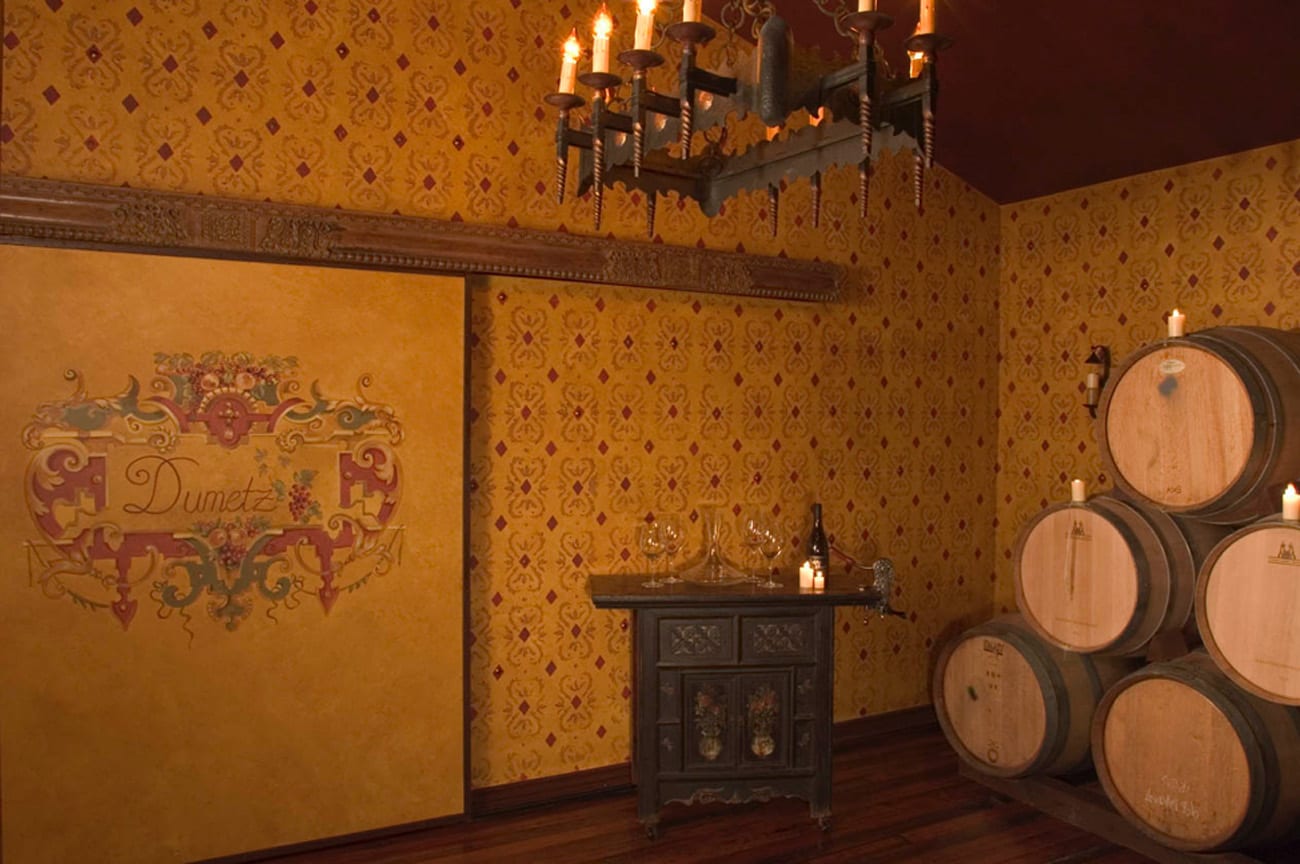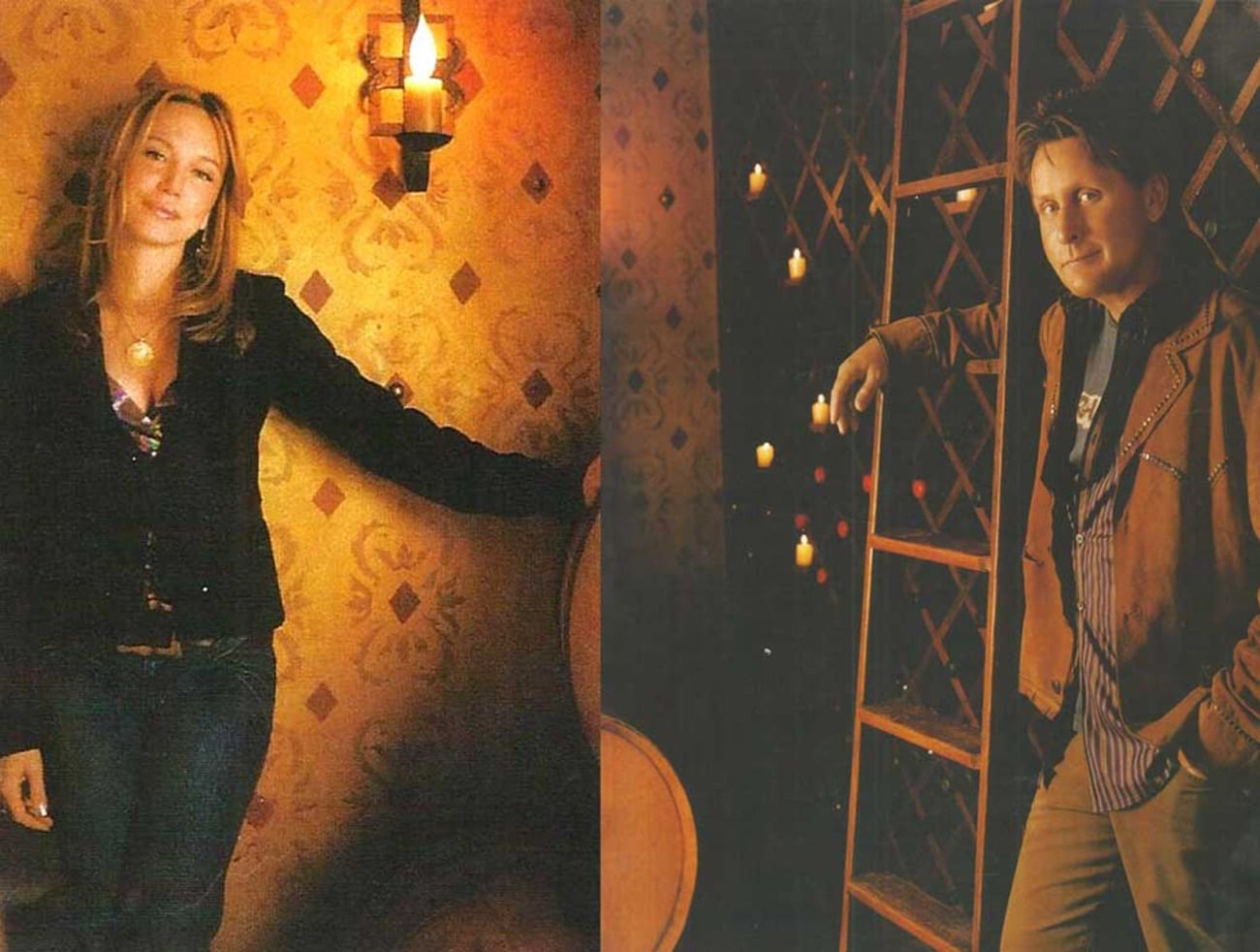 The romantically-lit space features cozy seating for tasting wine from the 360-bottle-wine-rack. Green interior designer Kari Whitman used circa 1920 leather club chairs and a wine rack made of recycled wood from the Reusable Lumber Co in Woodside, CA. Antique design features such as an 18th-century Spanish light fixture and a mahogany cabinet with built-in corkscrew add wisdom to the brand new space where Emilio Estevez is proud to entertain his friends. "I love the wisdom of old products and designs," says Whitman. Estevez loves it as well—"I bring people here when I want to show off. It's kept cold for the wine, but after a few glasses nobody notices!"
CLICK AN IMAGE BELOW TO VIEW THE FULL GALLERY
About Kari Whitman Interiors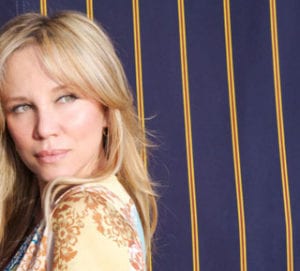 Celebrity interior designer Kari Whitman founded Kari Whitman Interiors in Los Angeles in 1994 as a design build firm specializing in high-end residential interior design. Now based in Los Angeles and Boulder, Colorado, Kari is one of Hollywood's most sought-after interior designer talents. Residential clients including Jessica Alba, Kristen Bell, Melanie Griffith and Antonio Banderas, Nikki Sixx, Justus Parmar, and Don Johnson have embraced her eclectic design style and knowledge of eco-friendly interior design. Kari's expertise also extends into commercial interior design, and projects range from condos to estate homes, boutique hotels to large-scale residential developments. As an Allied Member of the prestigious American Society for Interior Design (ASID), and a member of the Interior Design Society and the International Interior Design Association, Kari has showcased prominent design projects throughout California, New York, Denver, Colorado, Aspen, Jackson Hole, Miami, and Dallas. To spend more time in nature, Kari now operates out of her residential interior design office in Boulder, Colorado.