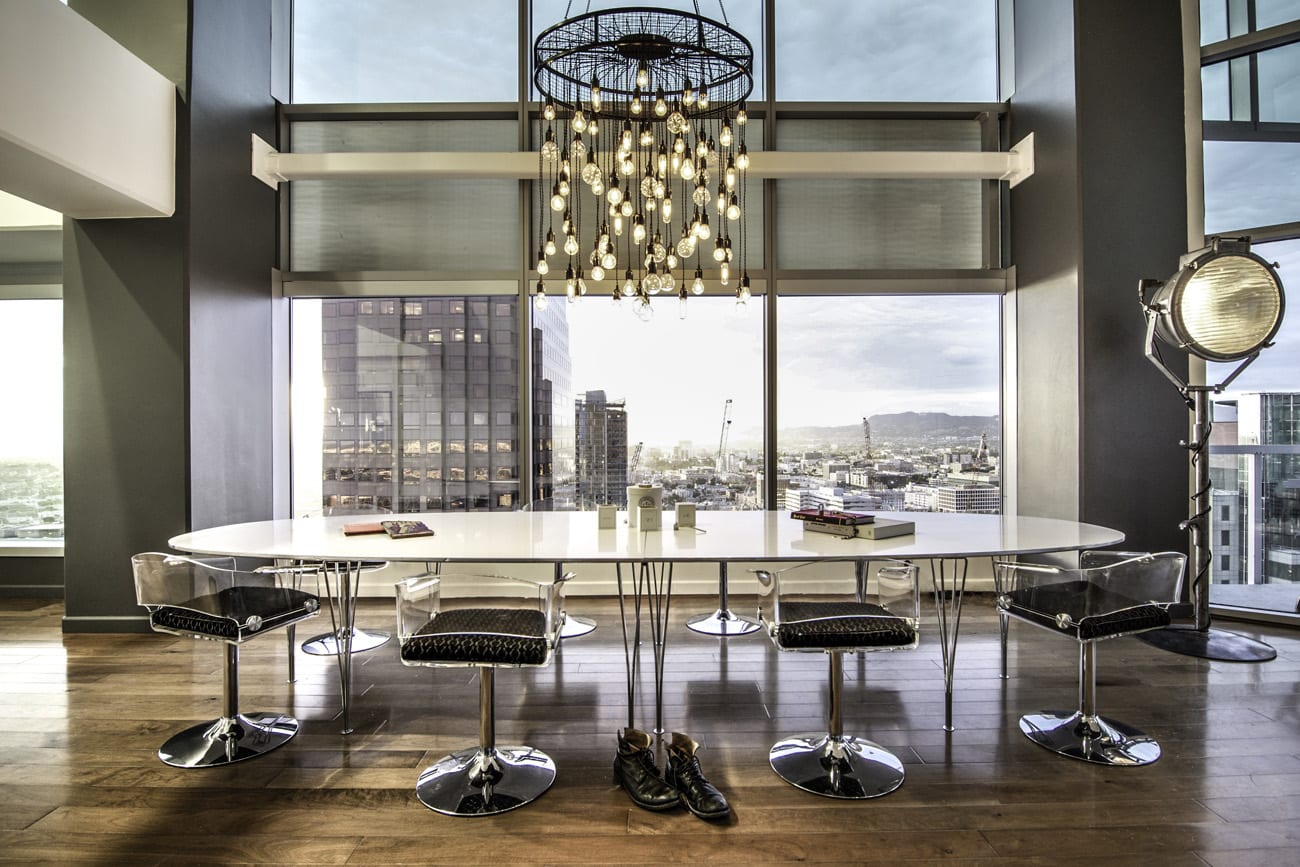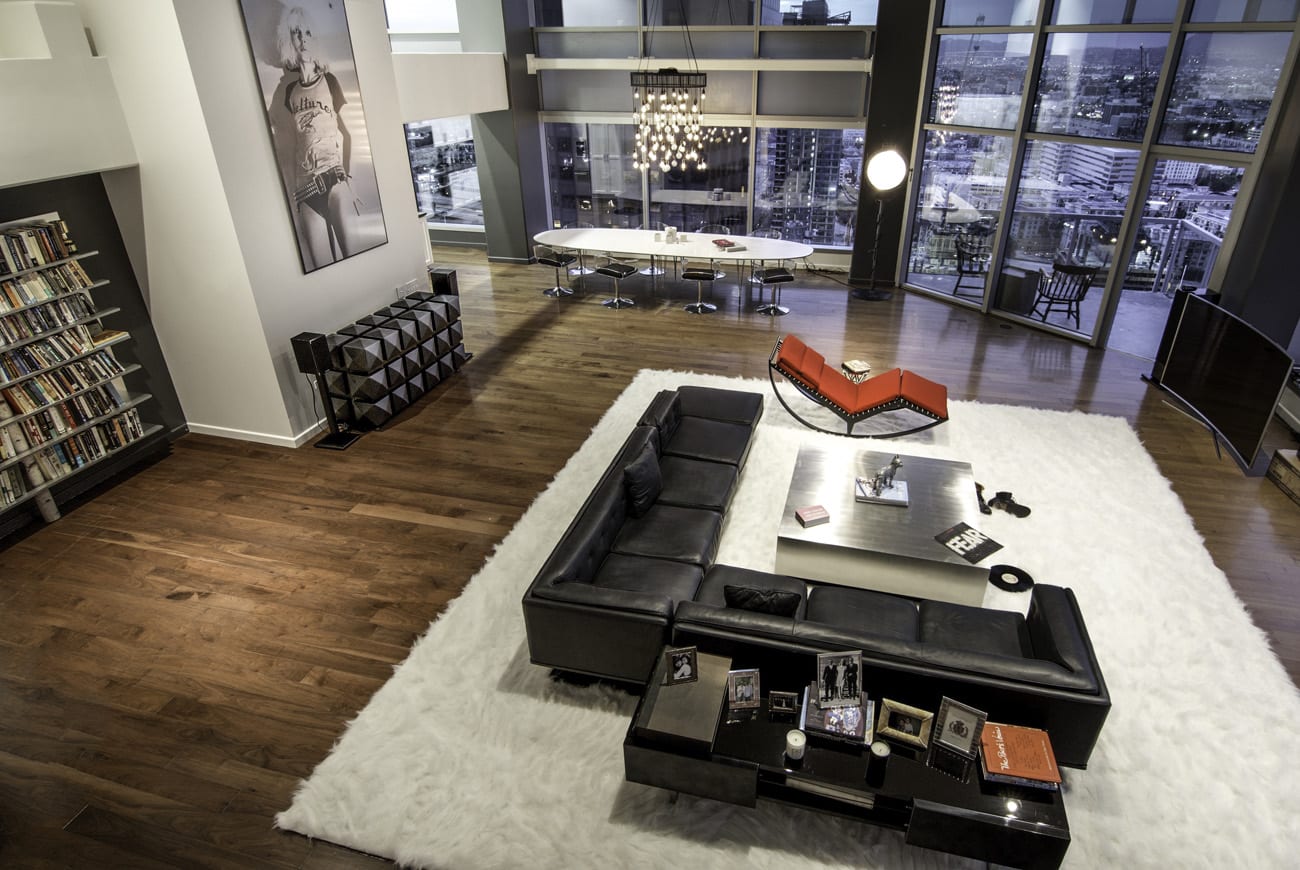 When a busy studio exec purchased this spacious but bland downtown LA penthouse, he asked Los Angeles interior designer Kari Whitman to help convert it into a space "that felt very now." He also wanted it designed around entertaining and showcasing his passions which include films, vinyl records and biking. To take full advantage of the city views from this spacious loft, luxury interior designer Kari Whitman positioned a dining room table from Vladimir Kagan, offset with with Charles Hollis Jones chairs, directly in front of the floor-to-ceiling windows. A custom-designed chandelier featuring 96 light bulbs was designed by Whitman and hangs over the table for some added drama.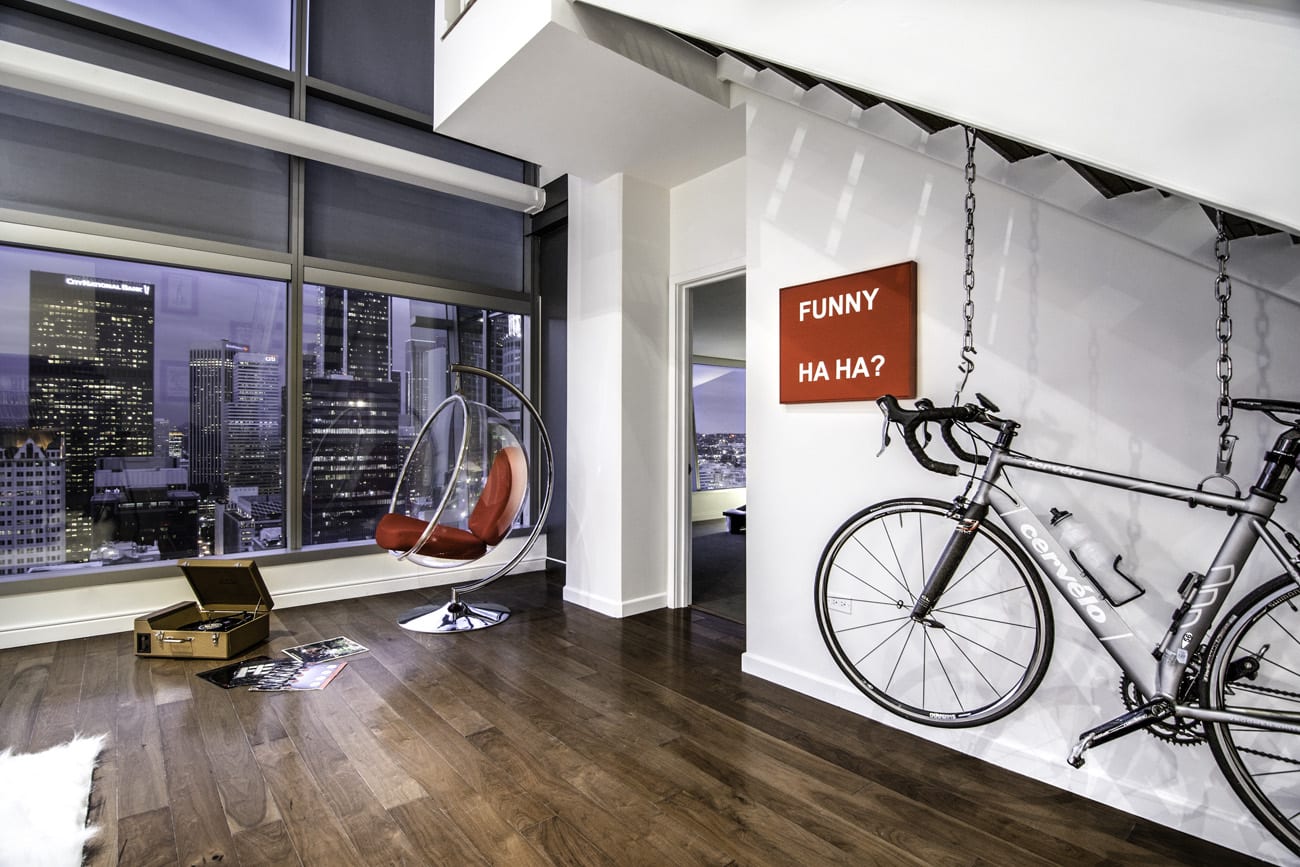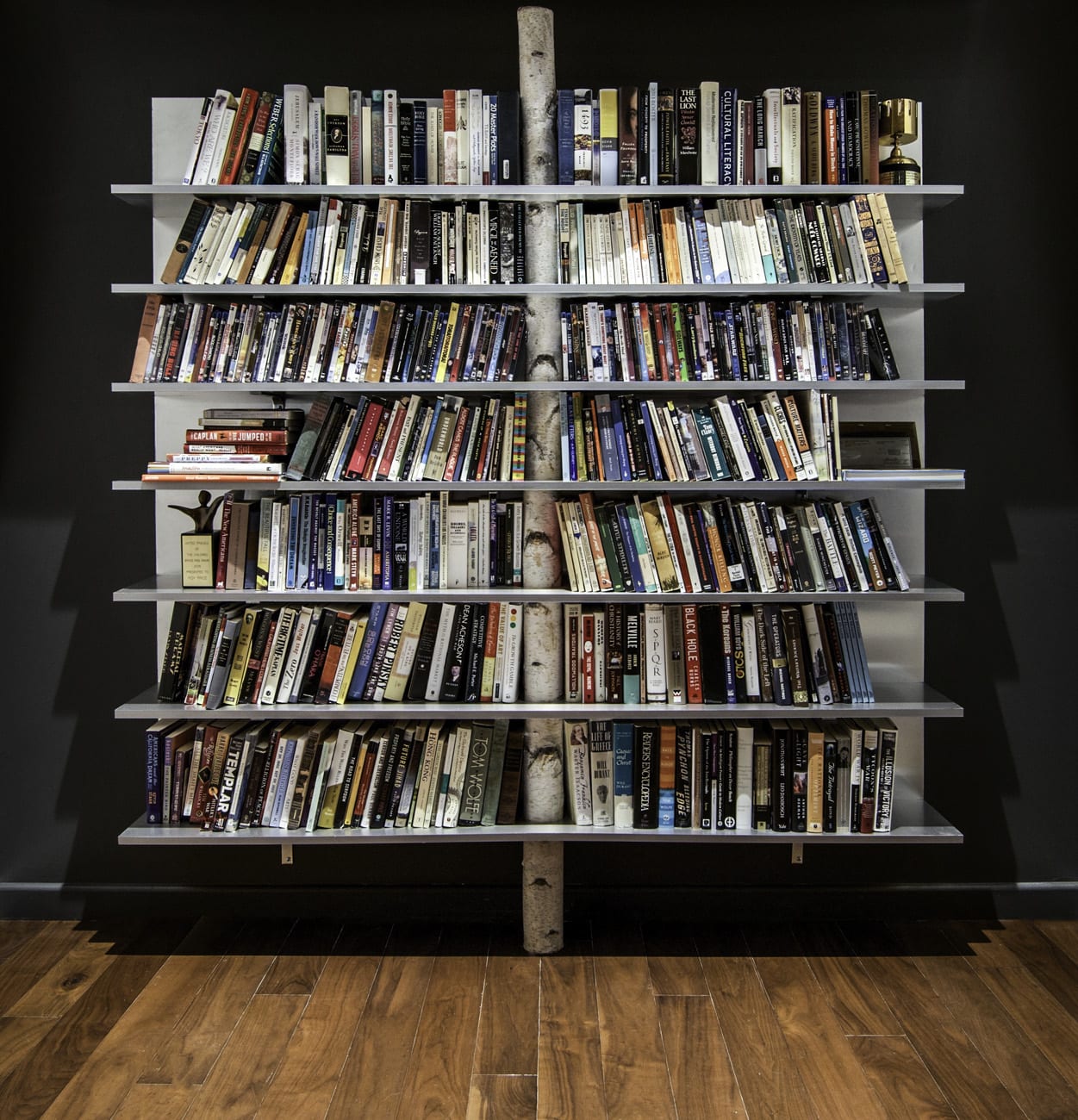 High-end interior designer Kari Whitman created a space for her client that is interesting and reflects his eccentric, rock 'n' roll vibe. The furnishings are kept to a minimum to make for a space that is visually uncluttered. It's a little arty, a little eccentric, and a little rock 'n' roll, just like Whitman's client and his new downtown LA loft.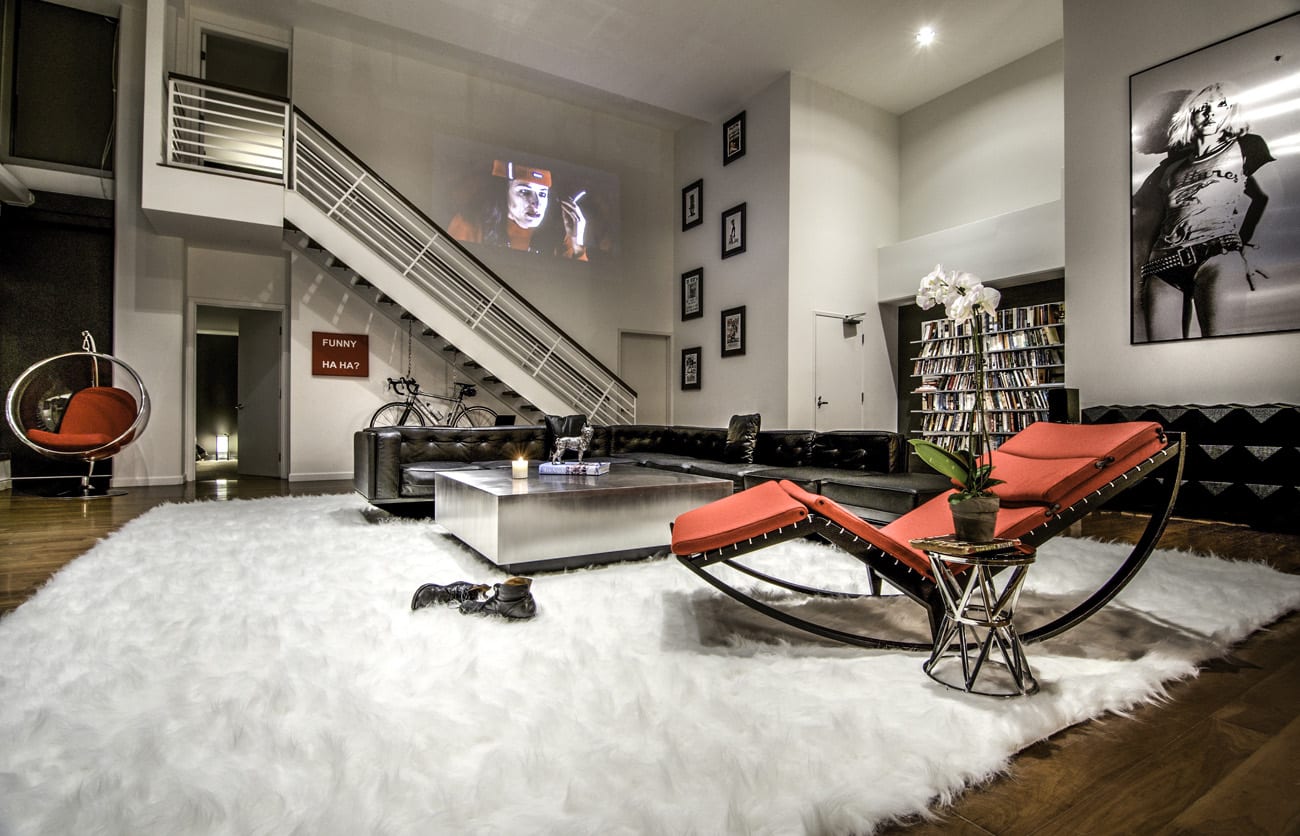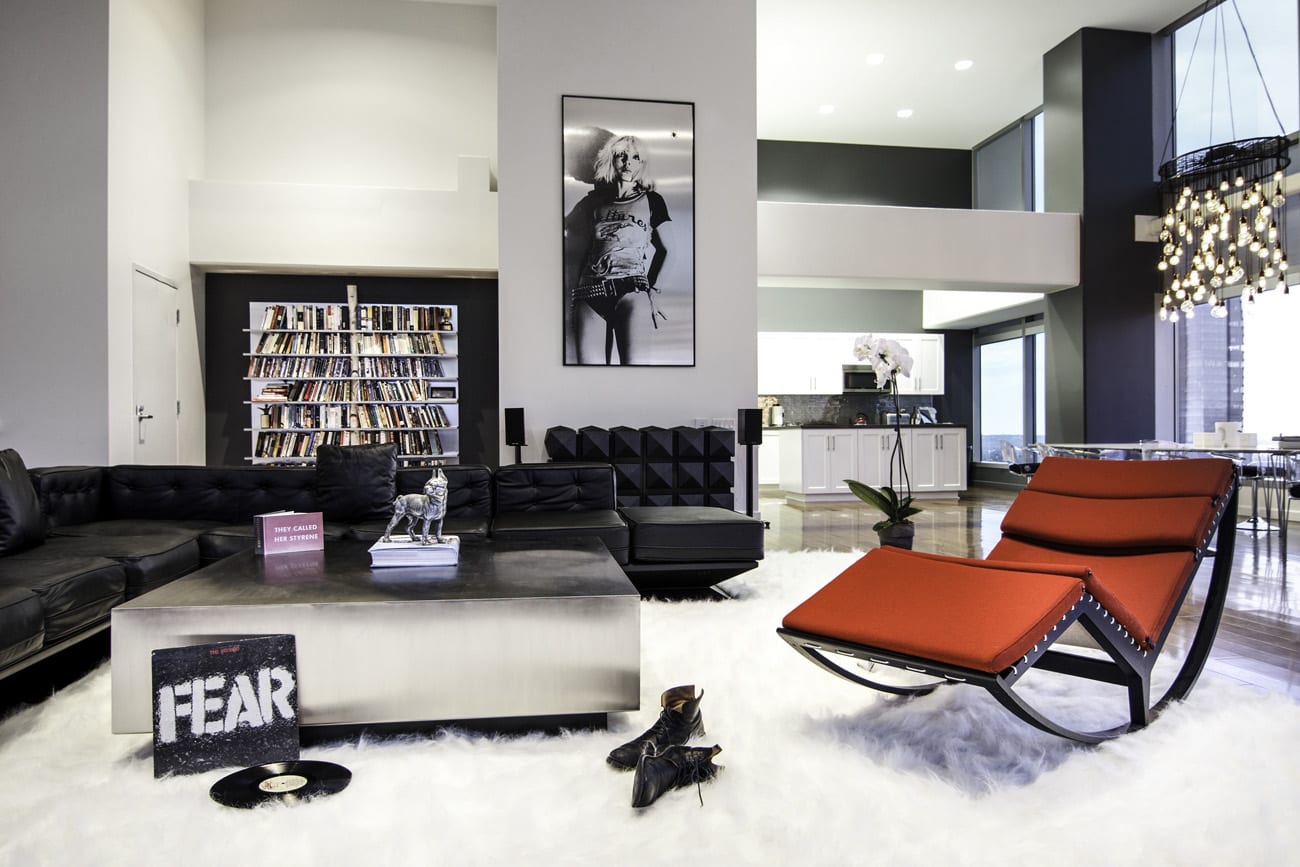 CLICK AN IMAGE BELOW TO VIEW THE FULL GALLERY
About Kari Whitman Interiors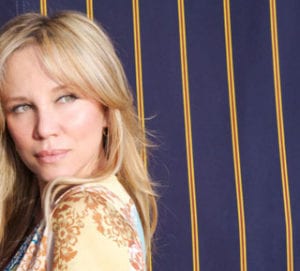 Celebrity interior designer Kari Whitman founded Kari Whitman Interiors in Los Angeles in 1994 as a design build firm specializing in high-end residential interior design. Now based in Los Angeles and Boulder, Colorado, Kari is one of Hollywood's most sought-after interior designer talents. Residential clients including Jessica Alba, Kristen Bell, Melanie Griffith and Antonio Banderas, Nikki Sixx, Justus Parmar, and Don Johnson have embraced her eclectic design style and knowledge of eco-friendly interior design. Kari's expertise also extends into commercial interior design, and projects range from condos to estate homes, boutique hotels to large-scale residential developments. As an Allied Member of the prestigious American Society for Interior Design (ASID), and a member of the Interior Design Society and the International Interior Design Association, Kari has showcased prominent design projects throughout California, New York, Denver, Colorado, Aspen, Jackson Hole, Miami, and Dallas. To spend more time in nature, Kari now operates out of her residential interior design office in Boulder, Colorado.