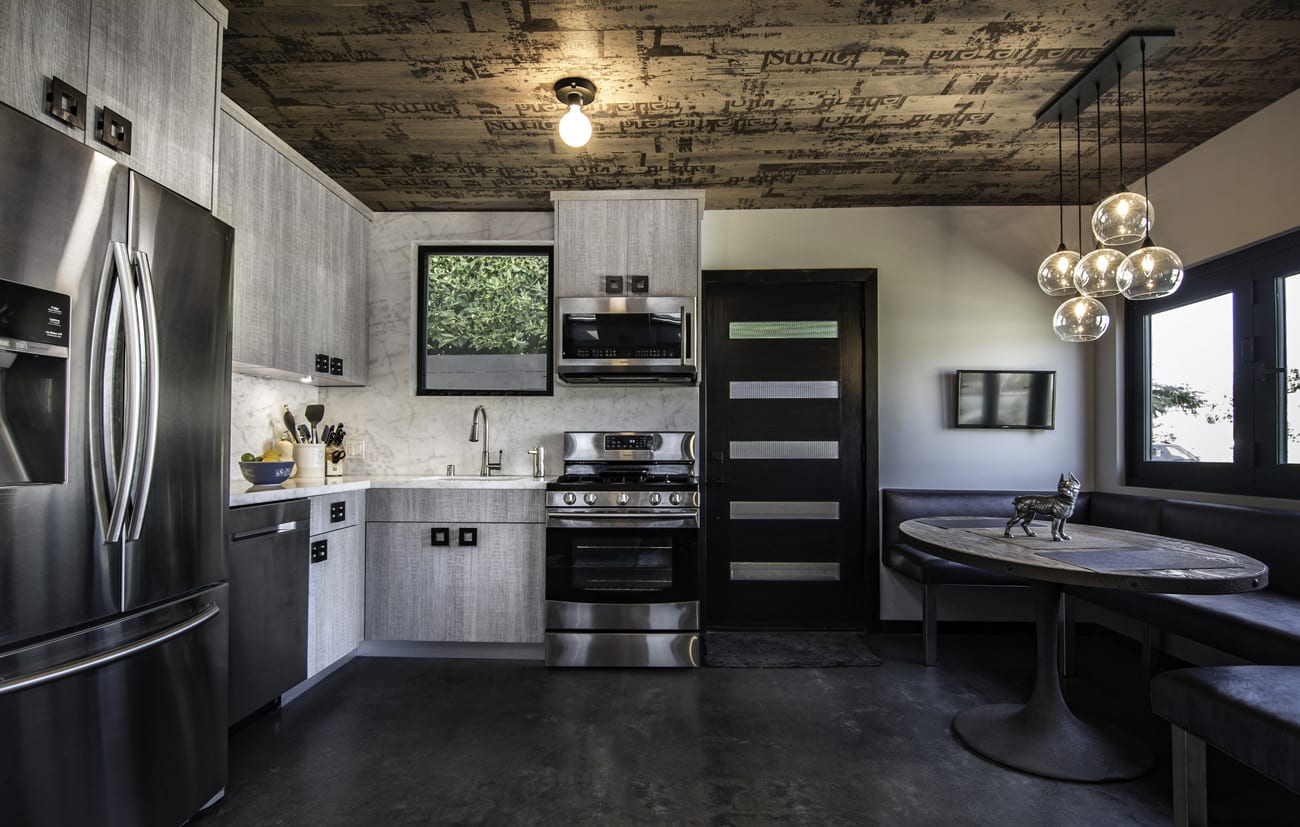 Step inside environmentally-friendly interior designer Kari Whitman's Culver City tiny house, and it will feel anything but. "Using less space and downsizing is great for Mother Earth and can be very modern and stylish. Who needs space when nature is your backyard?" says Whitman. "Go green!" A bright space and lots of windows made for the perfect blank canvas for the 'green' artistic interior designer. For a light and open kitchen and dining area with an industrial feel, artistic interior designer Kari Whitman used gray cabinetry and stainless steel appliances. She also hung a recycled wine-barrel wood ceiling from Geneva, Switzerland, a design trick that makes a space appear larger than it is. A stylish dining table by Canada's Forge North Services and surrounding seating area are accented by orb lights from Tom Dixon and a vintage dog sculpture which was gifted to Whitman from close friend, actress Melanie Griffith. The large, custom windows were made in Los Angeles and open-up the room to create a space that blends seamlessly from outdoors, in.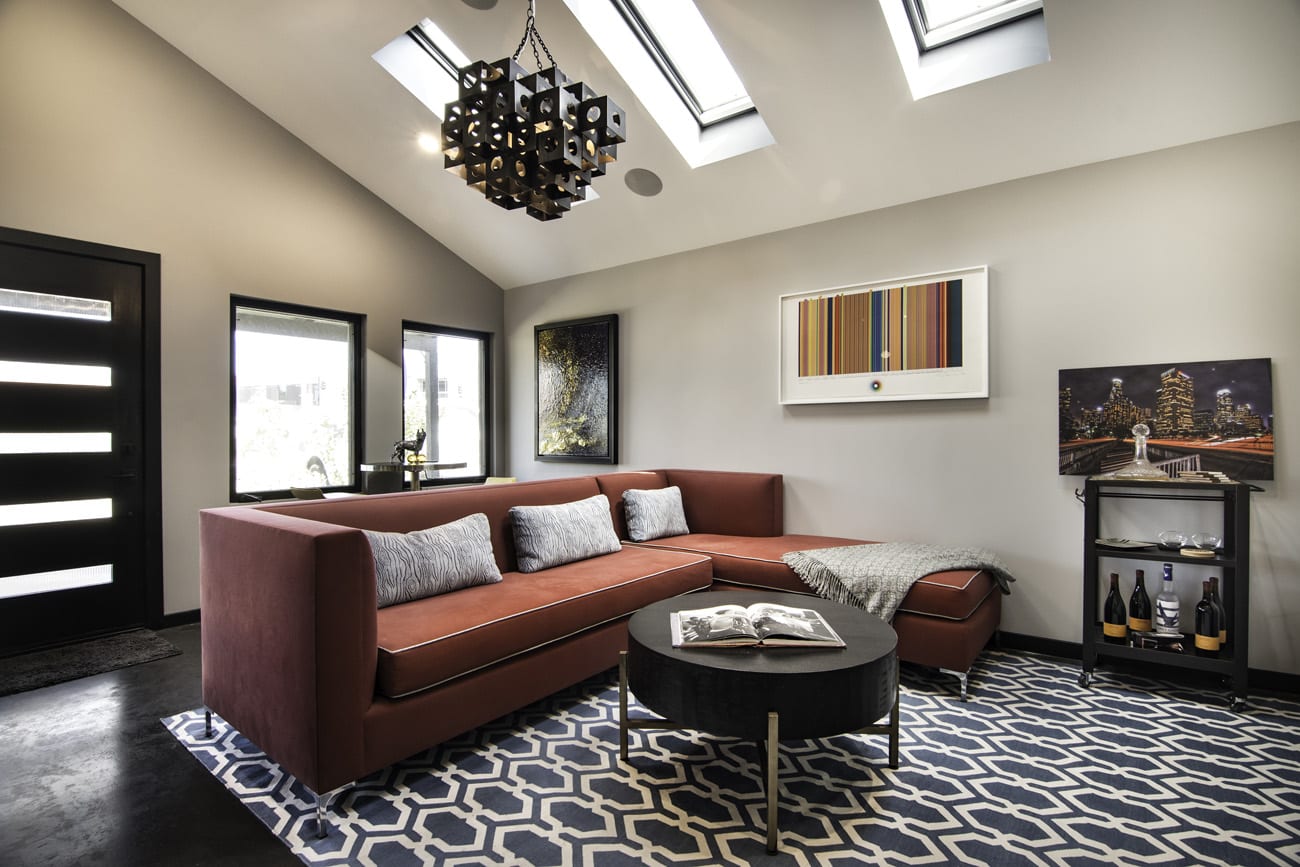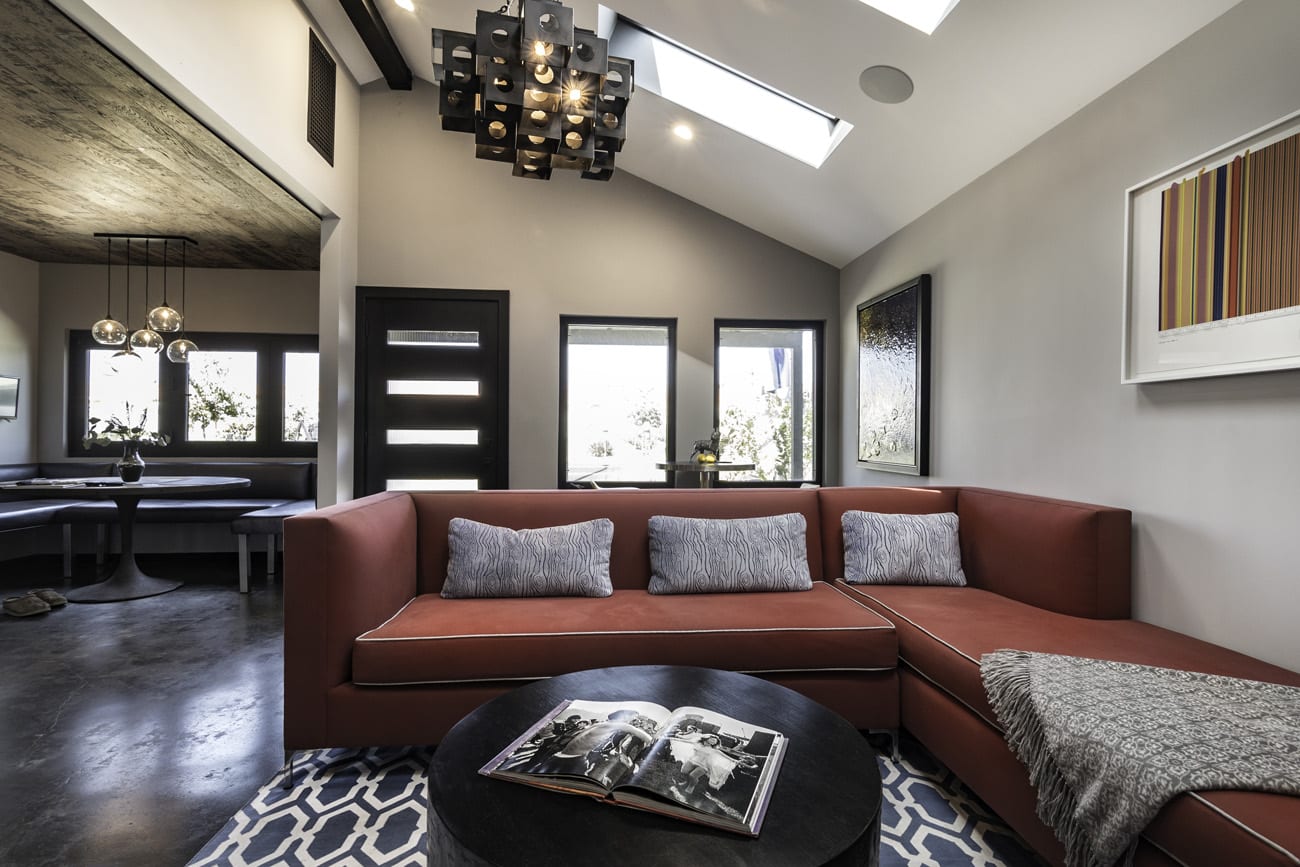 In the main hangout area, Whitman layered a modern red sectional over a bold rug. The statement space is illuminated by a mod chandelier that hangs over head. Angular windows and a modern door frame the space and give it a larger than tiny feel as it welcomes in the always sunny, natural LA light.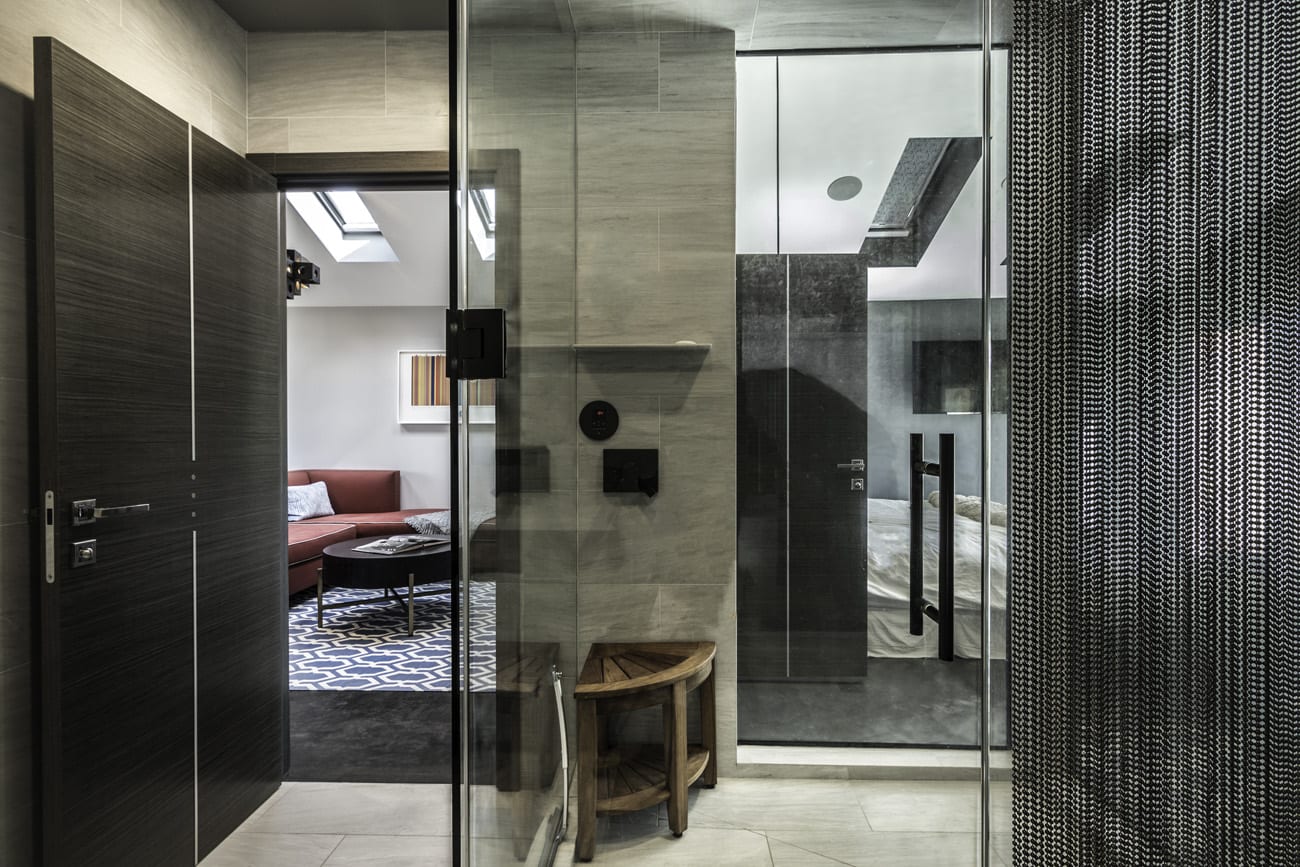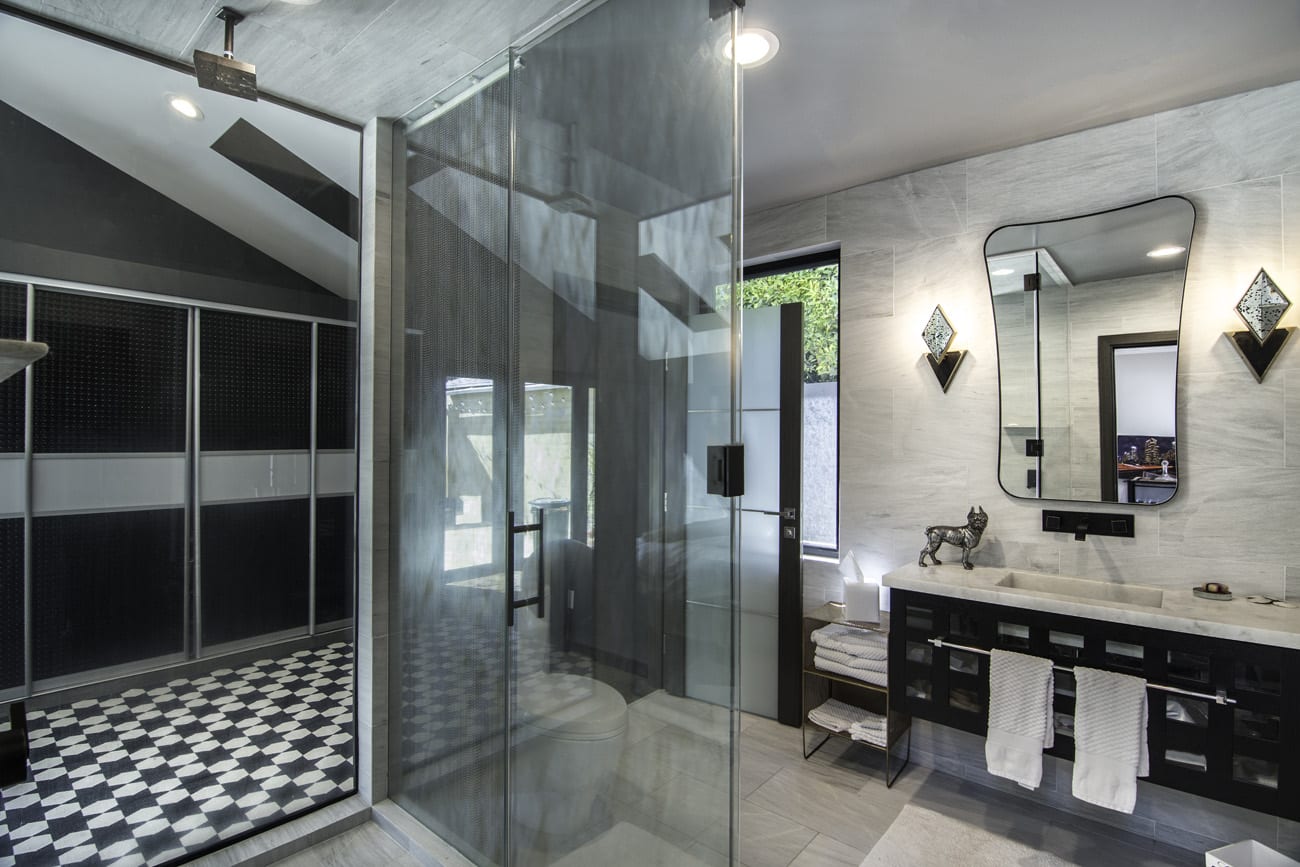 The master bedroom and bath adds continuity to the space with shades of white and gray used in the finishes such as Carrara marble. Sleek metal accents give a glam and mod feel to the space that makes this LA-area tiny house cool to be green.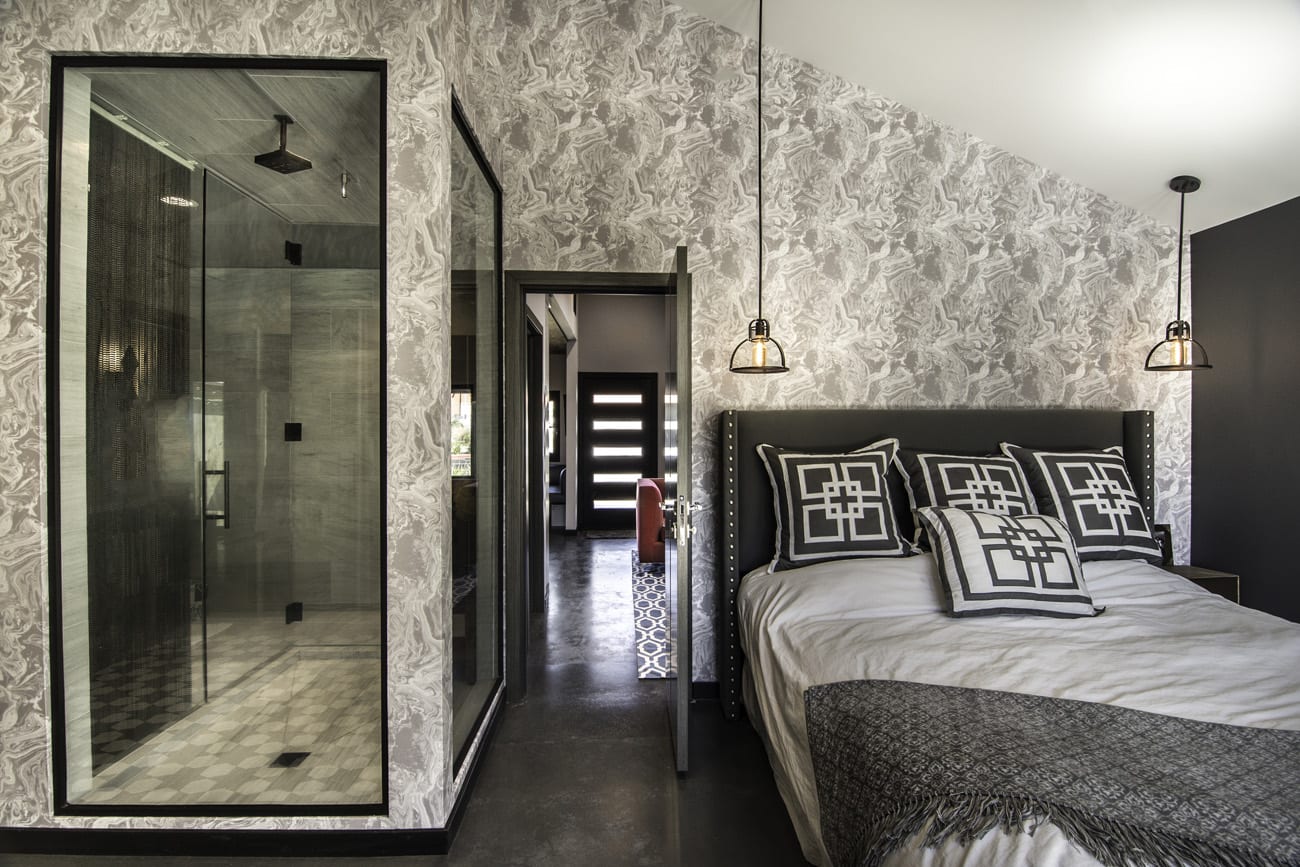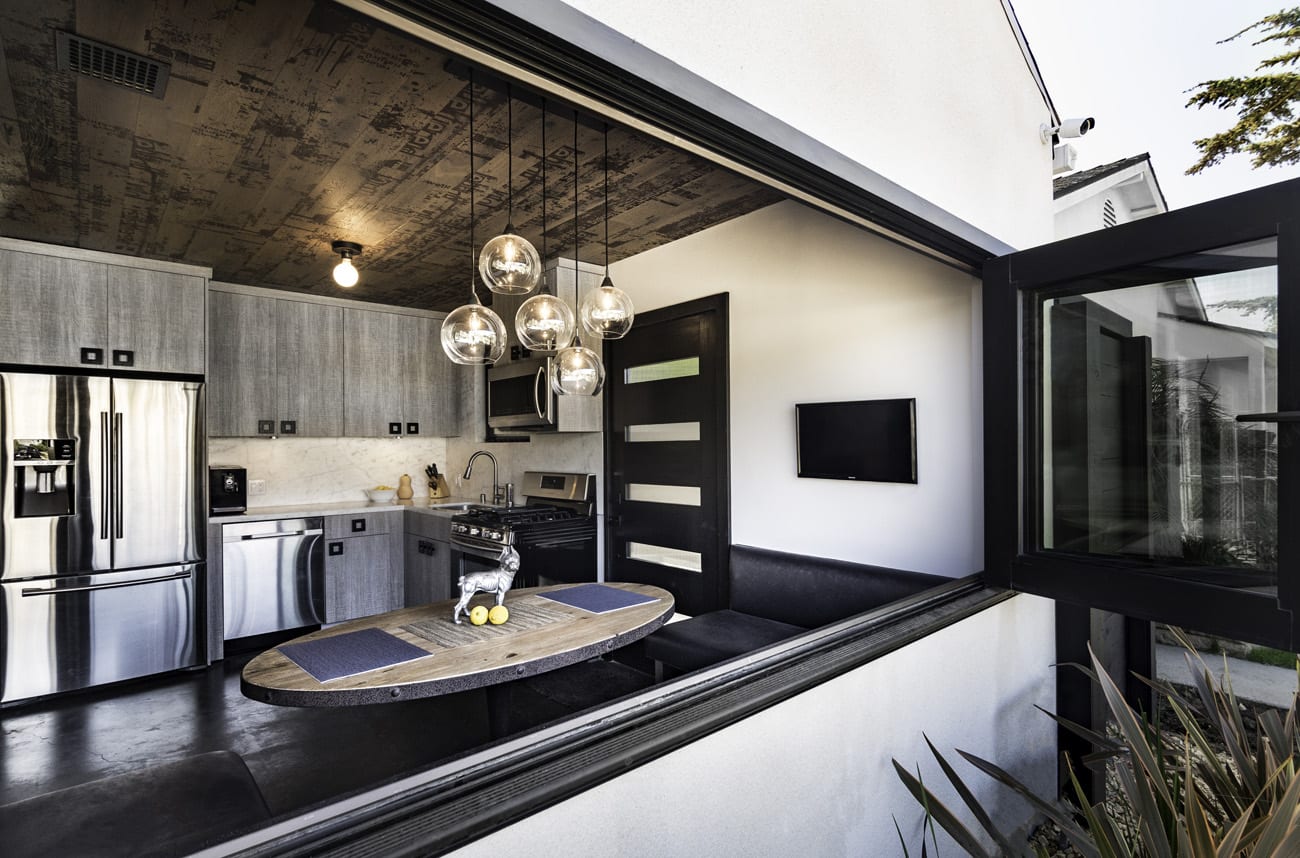 CLICK AN IMAGE BELOW TO VIEW THE FULL GALLERY
About Kari Whitman Interiors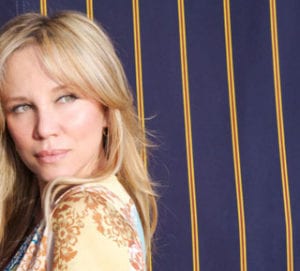 Celebrity interior designer Kari Whitman founded Kari Whitman Interiors in Los Angeles in 1994 as a design build firm specializing in high-end residential interior design. Now based in Los Angeles and Boulder, Colorado, Kari is one of Hollywood's most sought-after interior designer talents. Residential clients including Jessica Alba, Kristen Bell, Melanie Griffith and Antonio Banderas, Nikki Sixx, Justus Parmar, and Don Johnson have embraced her eclectic design style and knowledge of eco-friendly interior design. Kari's expertise also extends into commercial interior design, and projects range from condos to estate homes, boutique hotels to large-scale residential developments. As an Allied Member of the prestigious American Society for Interior Design (ASID), and a member of the Interior Design Society and the International Interior Design Association, Kari has showcased prominent design projects throughout California, New York, Denver, Colorado, Aspen, Jackson Hole, Miami, and Dallas. To spend more time in nature, Kari now operates out of her residential interior design office in Boulder, Colorado.