Boulder Colorado Industrial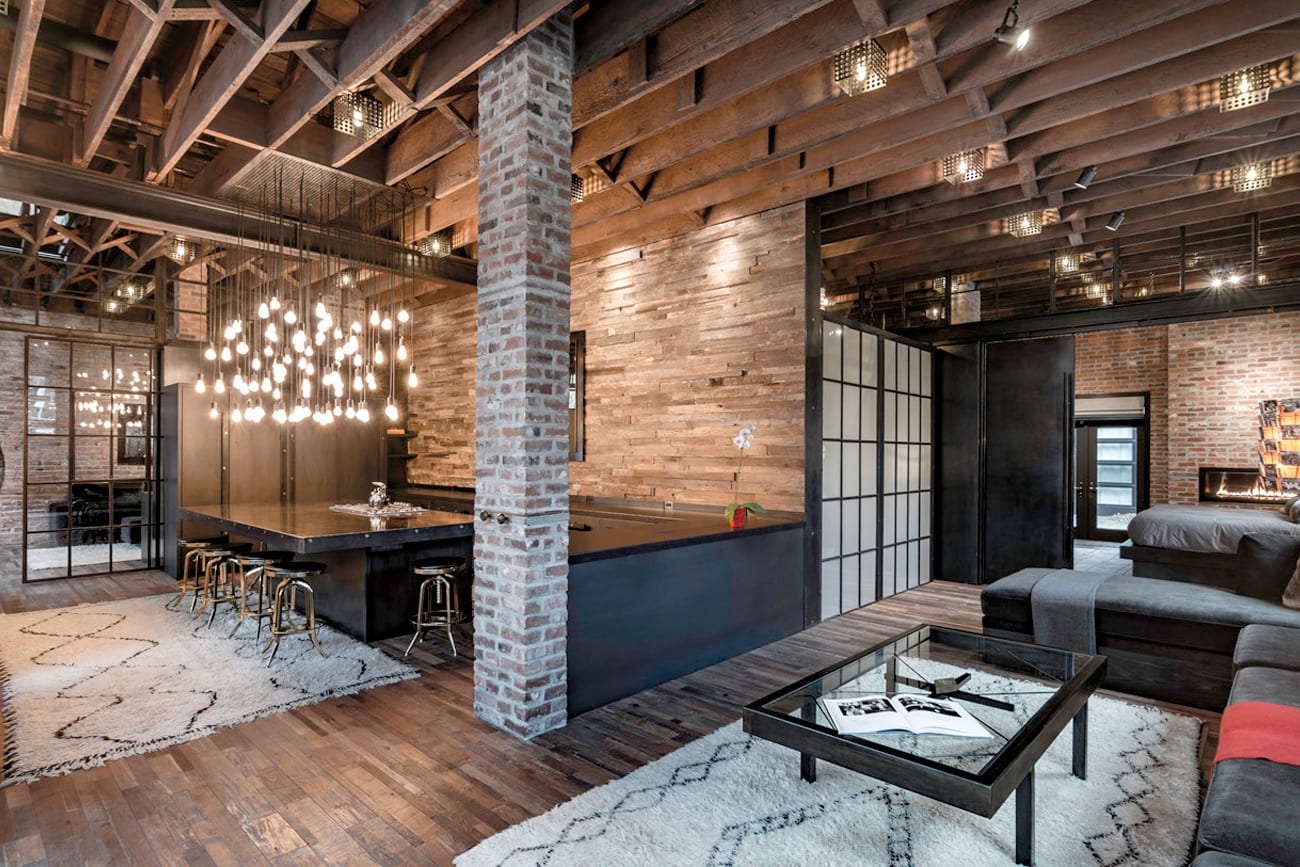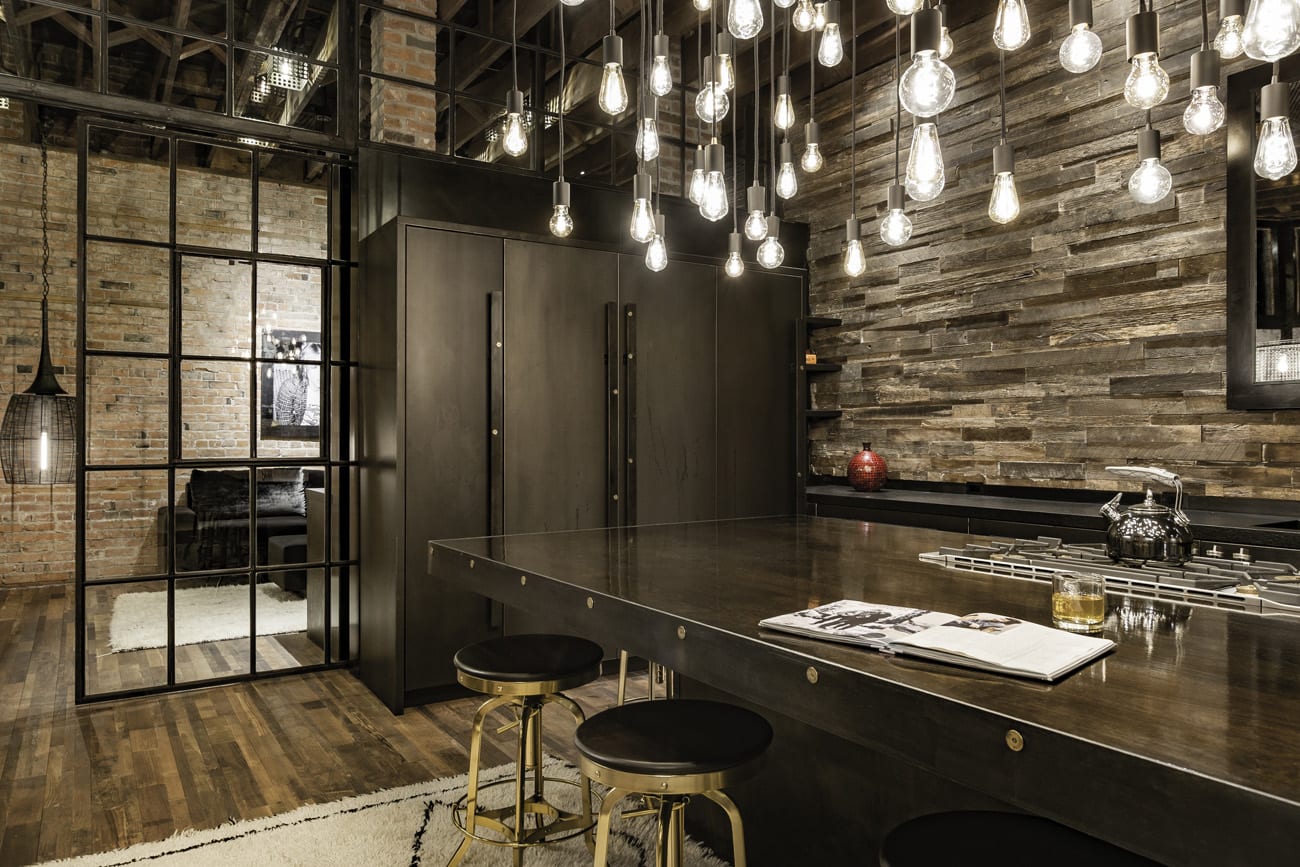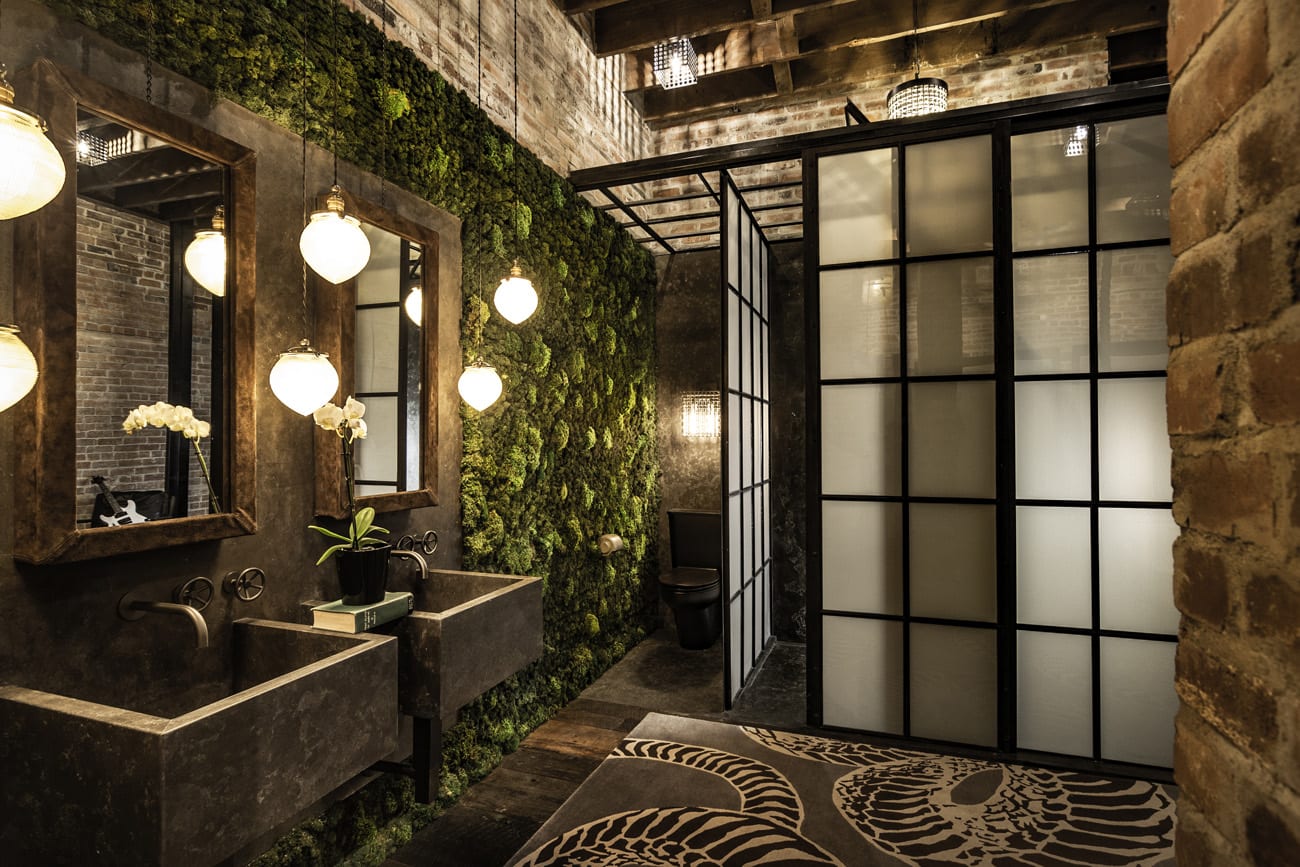 Kari Whitman Interiors' repurposing design philosophy meets this former 1901 Boulder, Colorado grocery store to create a 3,000 square foot luxury, loft style home with an artistic industrial edge.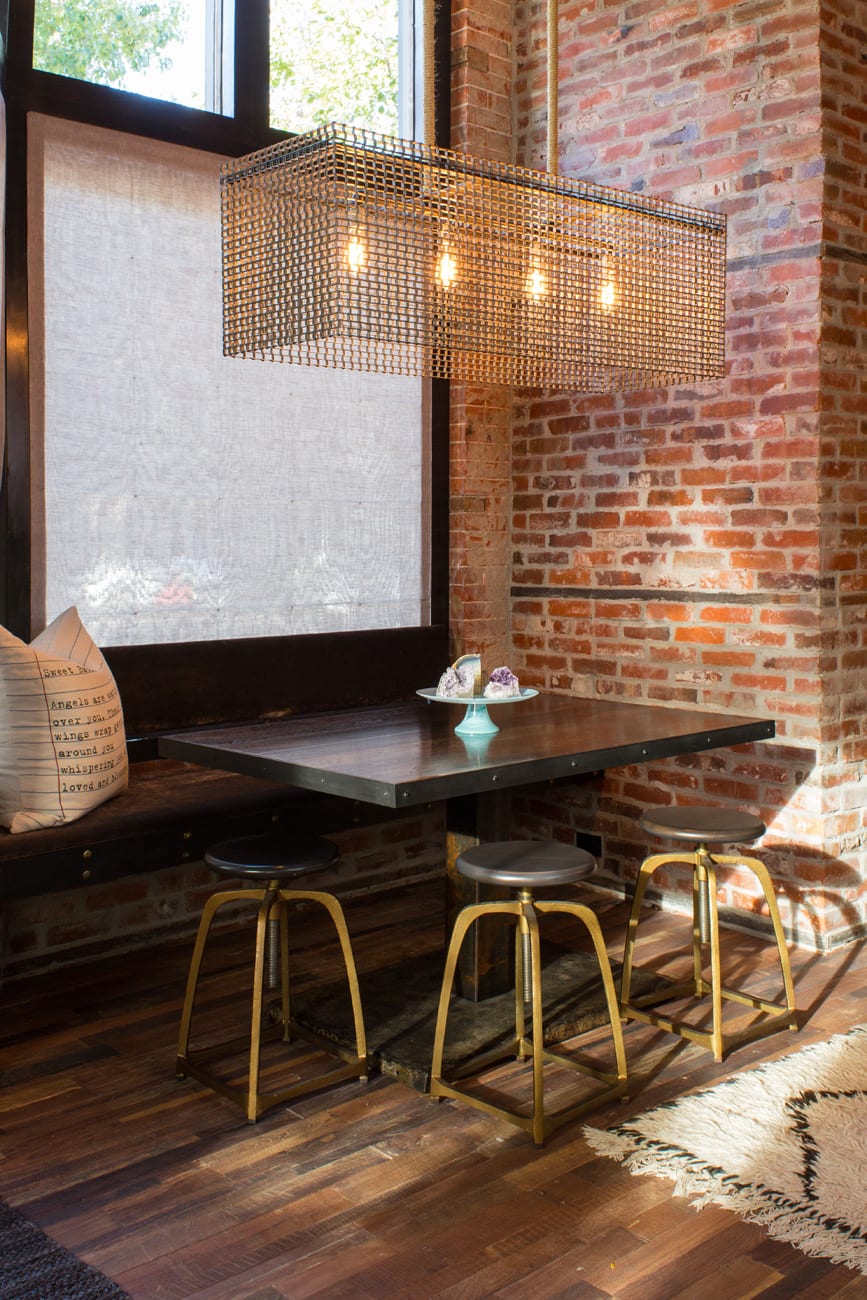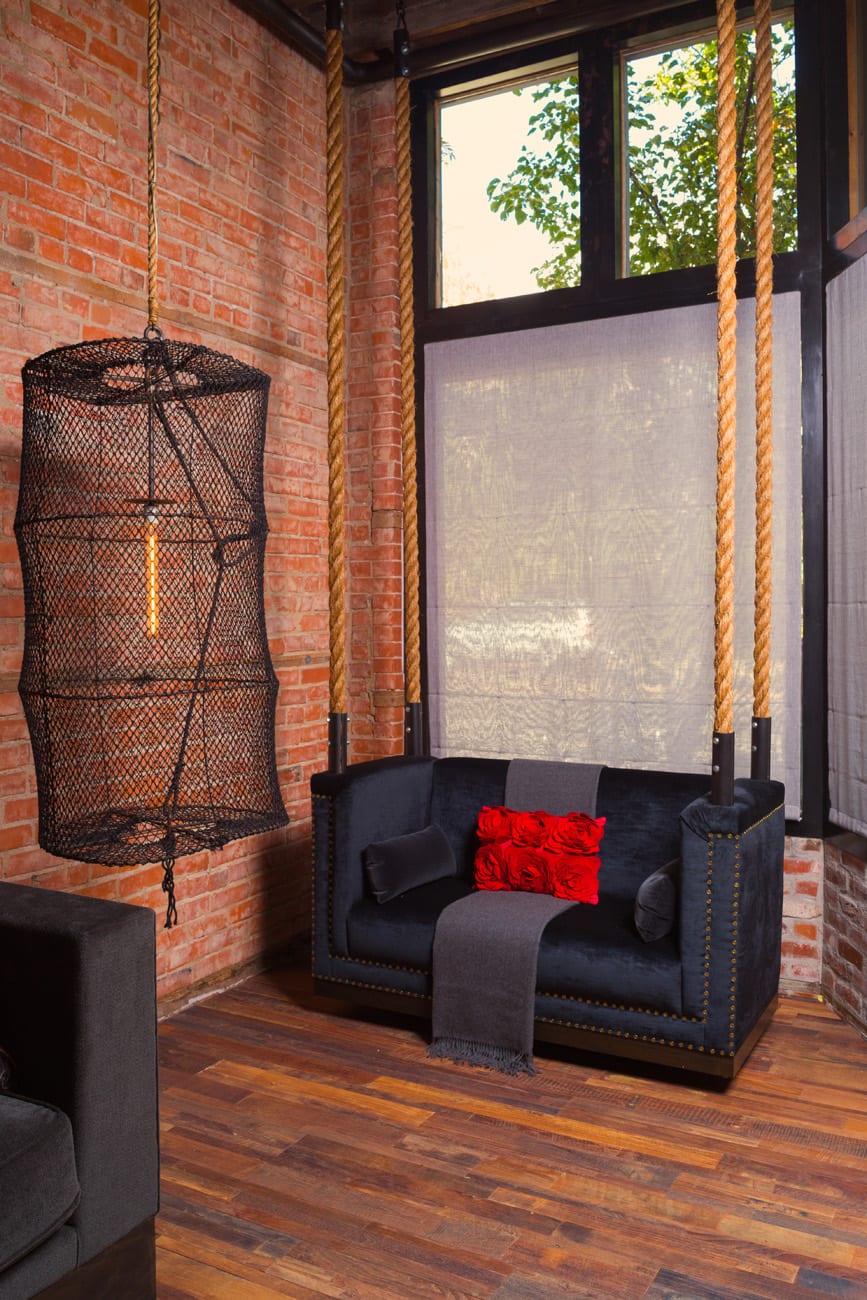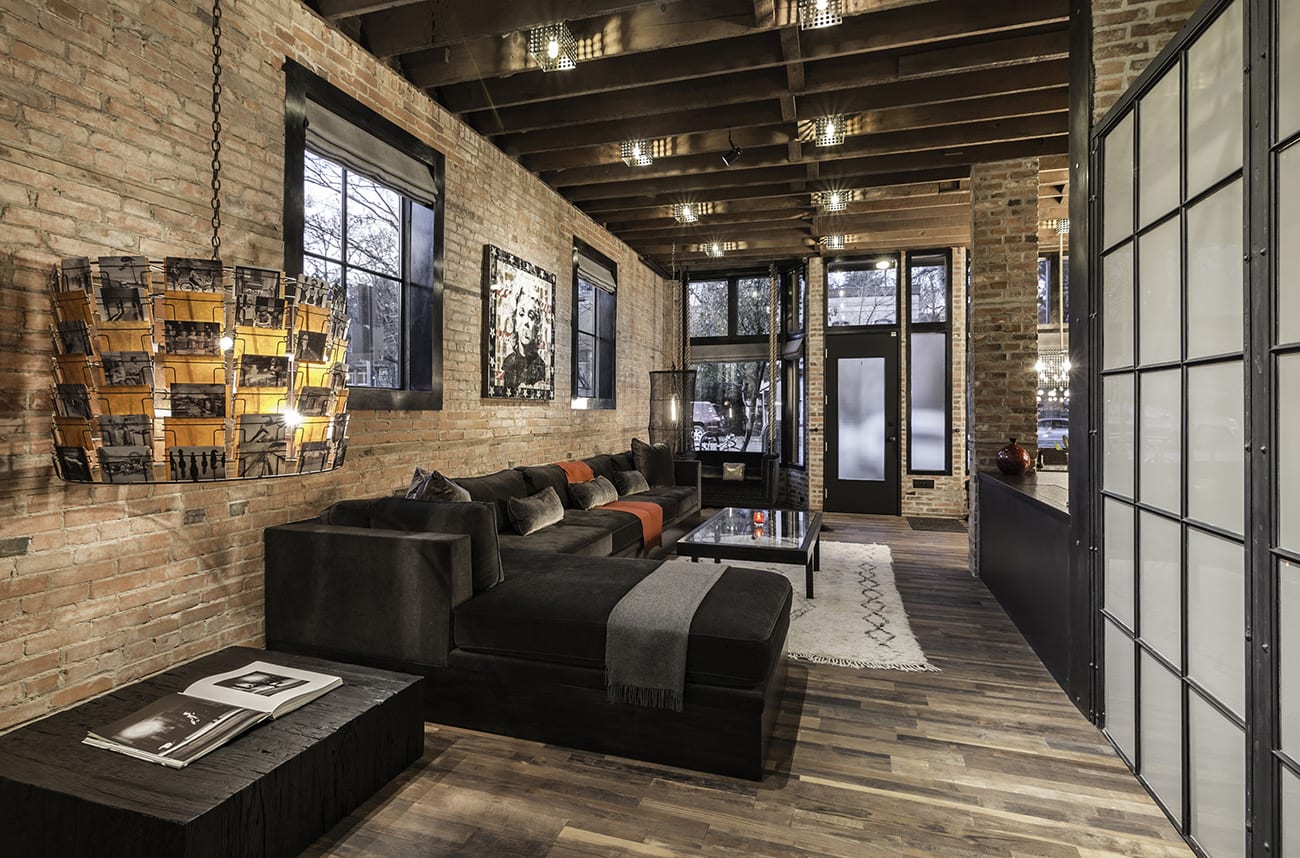 Custom-lighting by artistic, high-end interior designer Kari Whitman and 1stdibs.Com soften up the industrial space for a luxurious, at-home feel.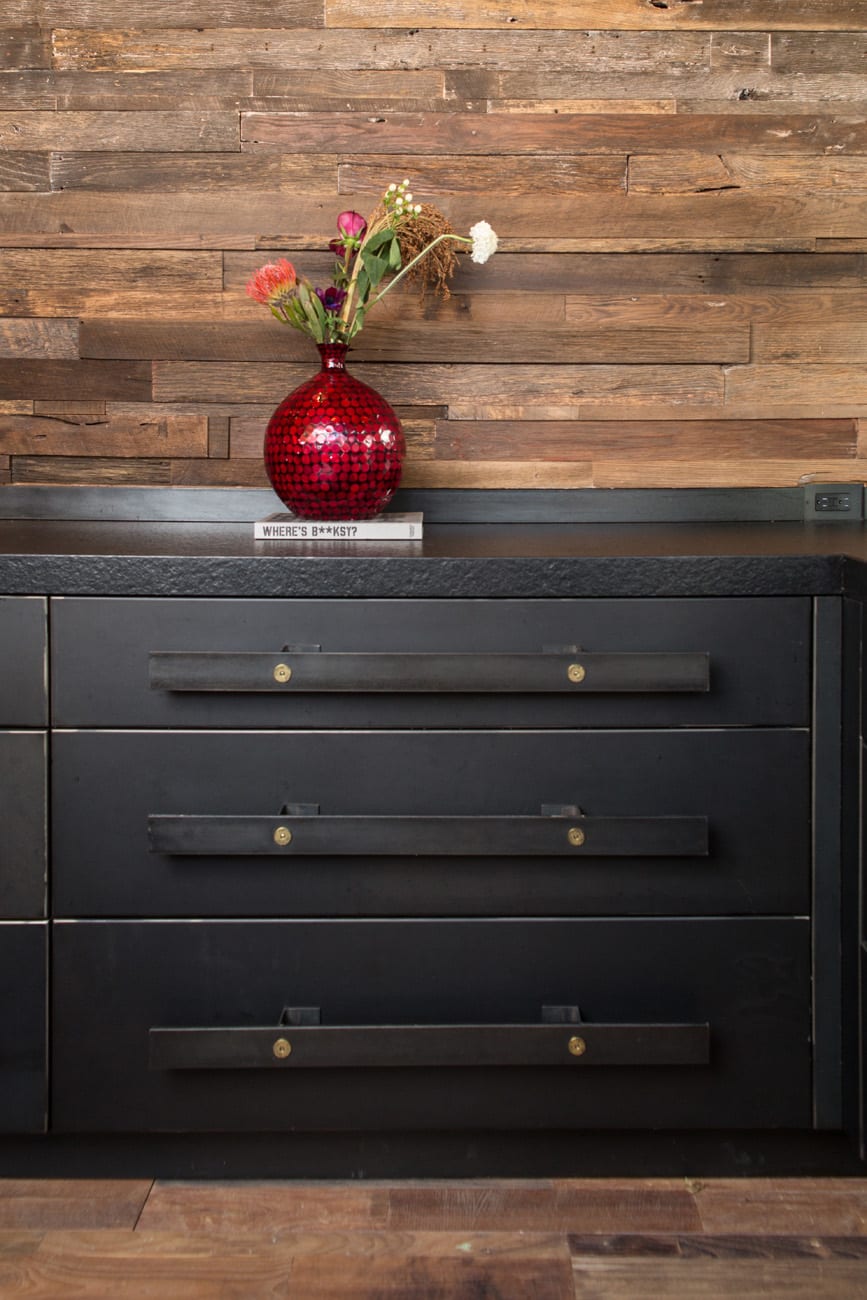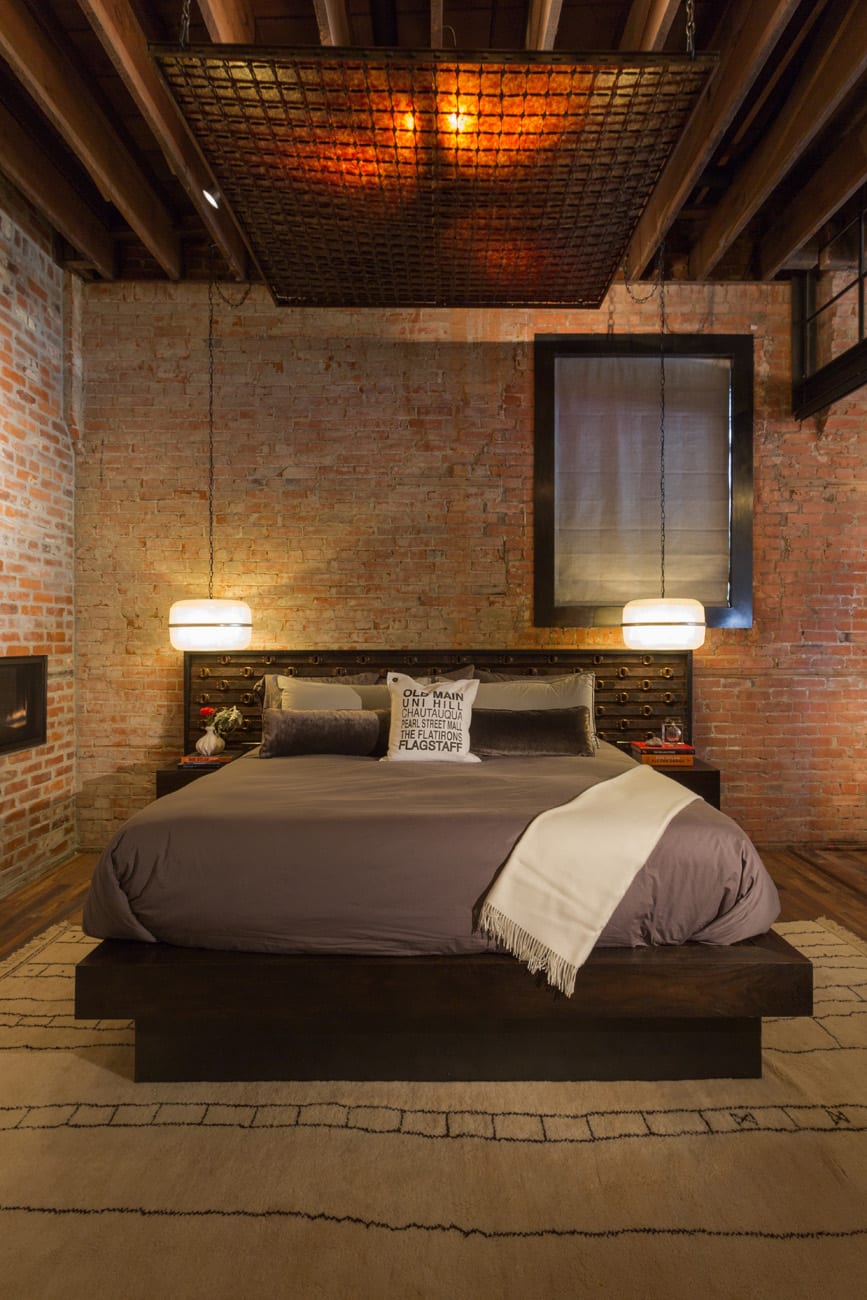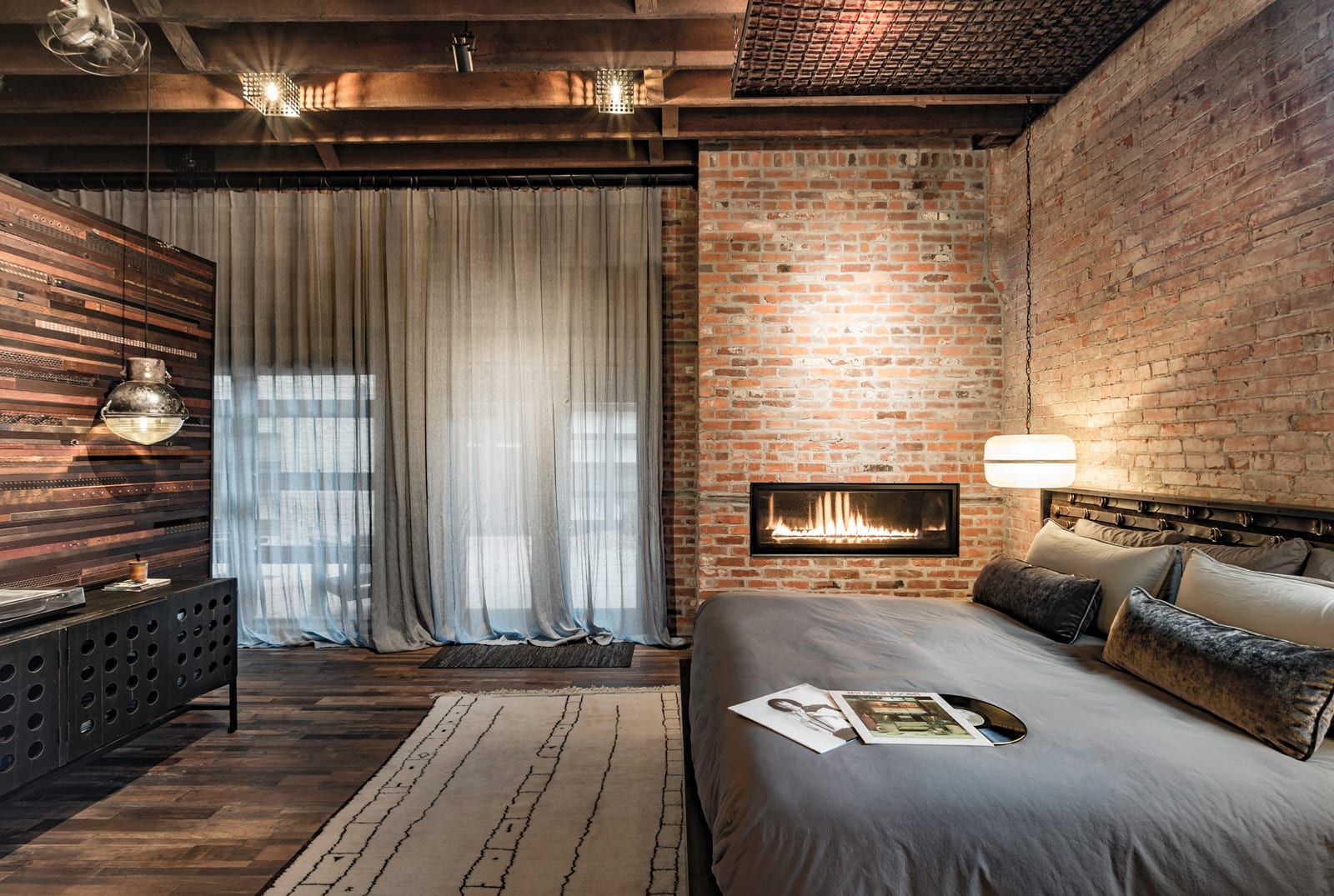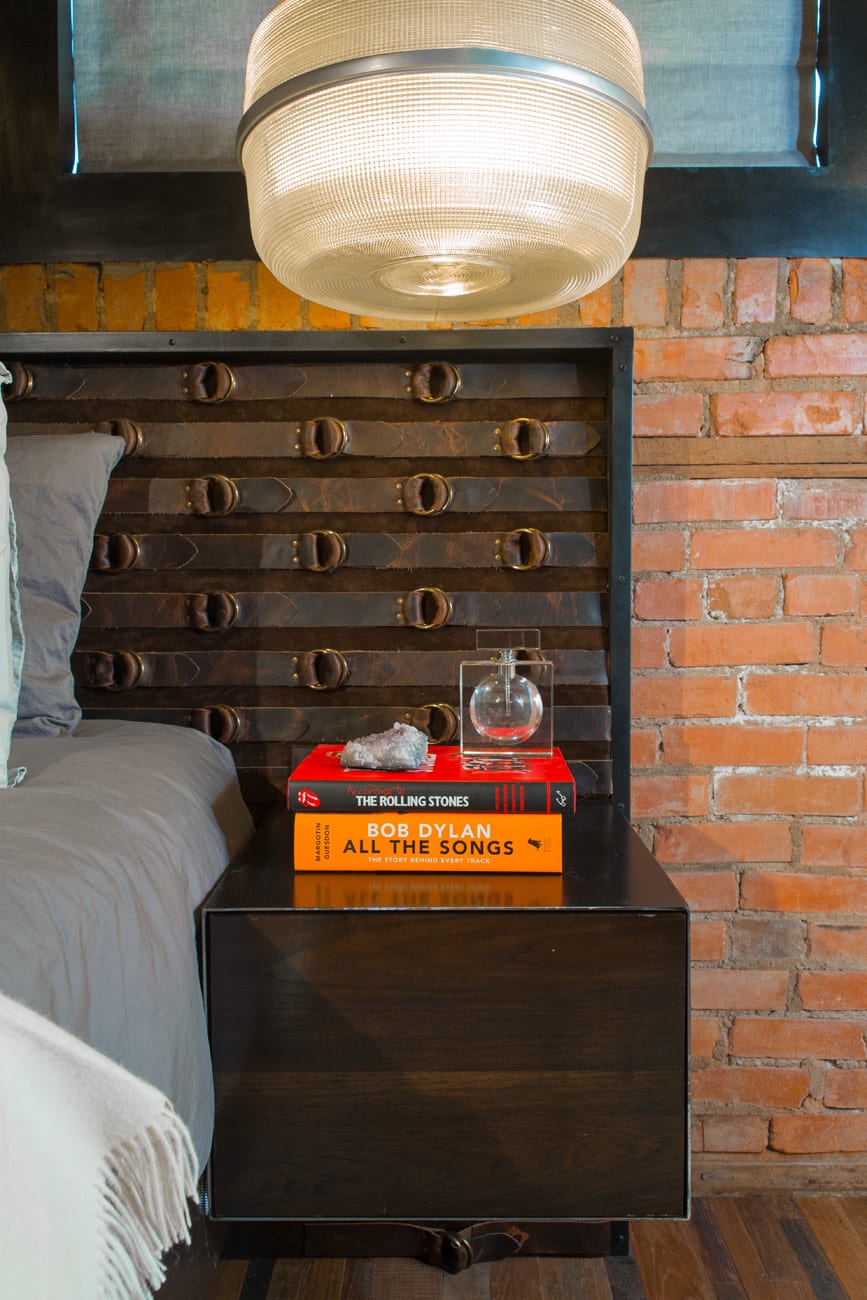 This creative industrial project is green as can be with not even one piece of drywall used. Luxury interior designer Kari Whitman created walls and showers out of 9" glass panels repurposed from a New York City pre-war building about to be destroyed.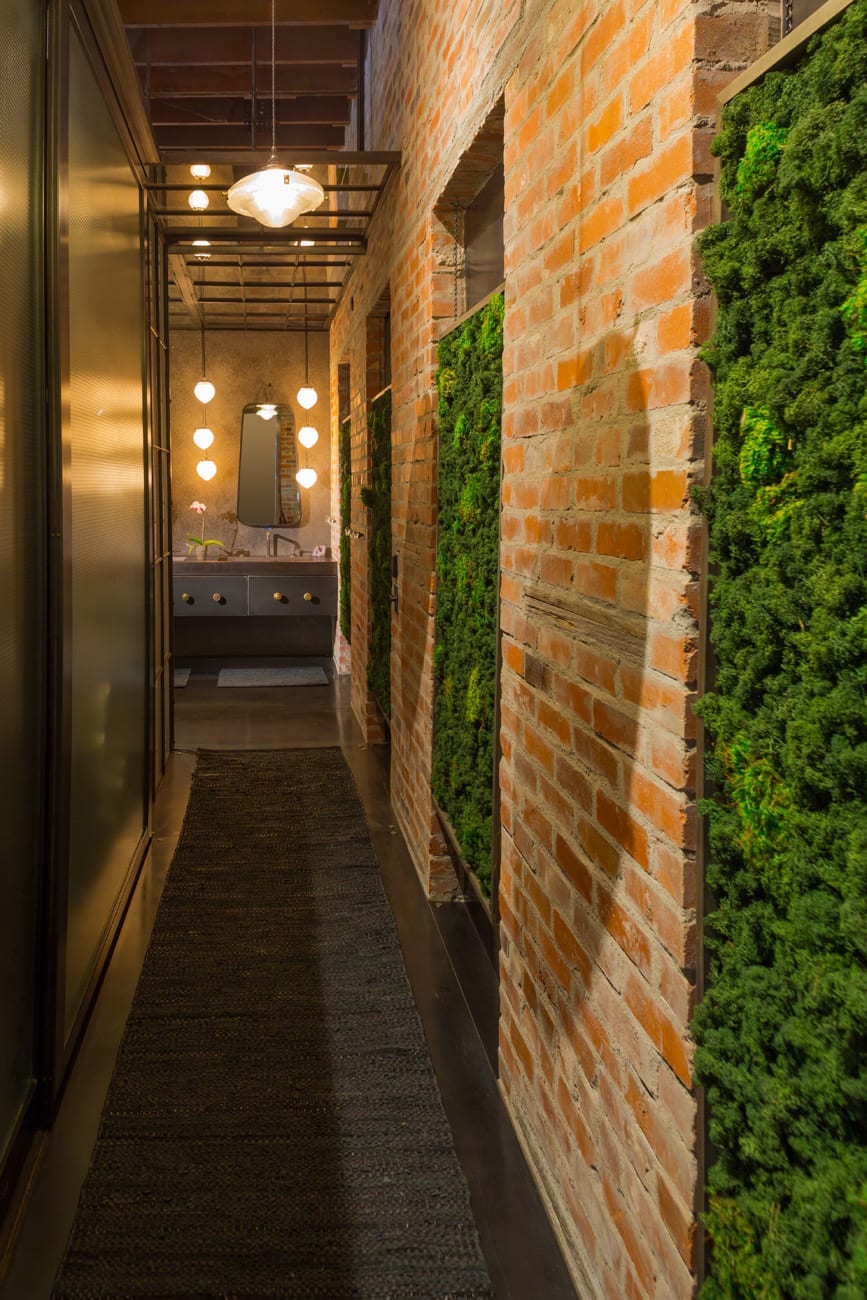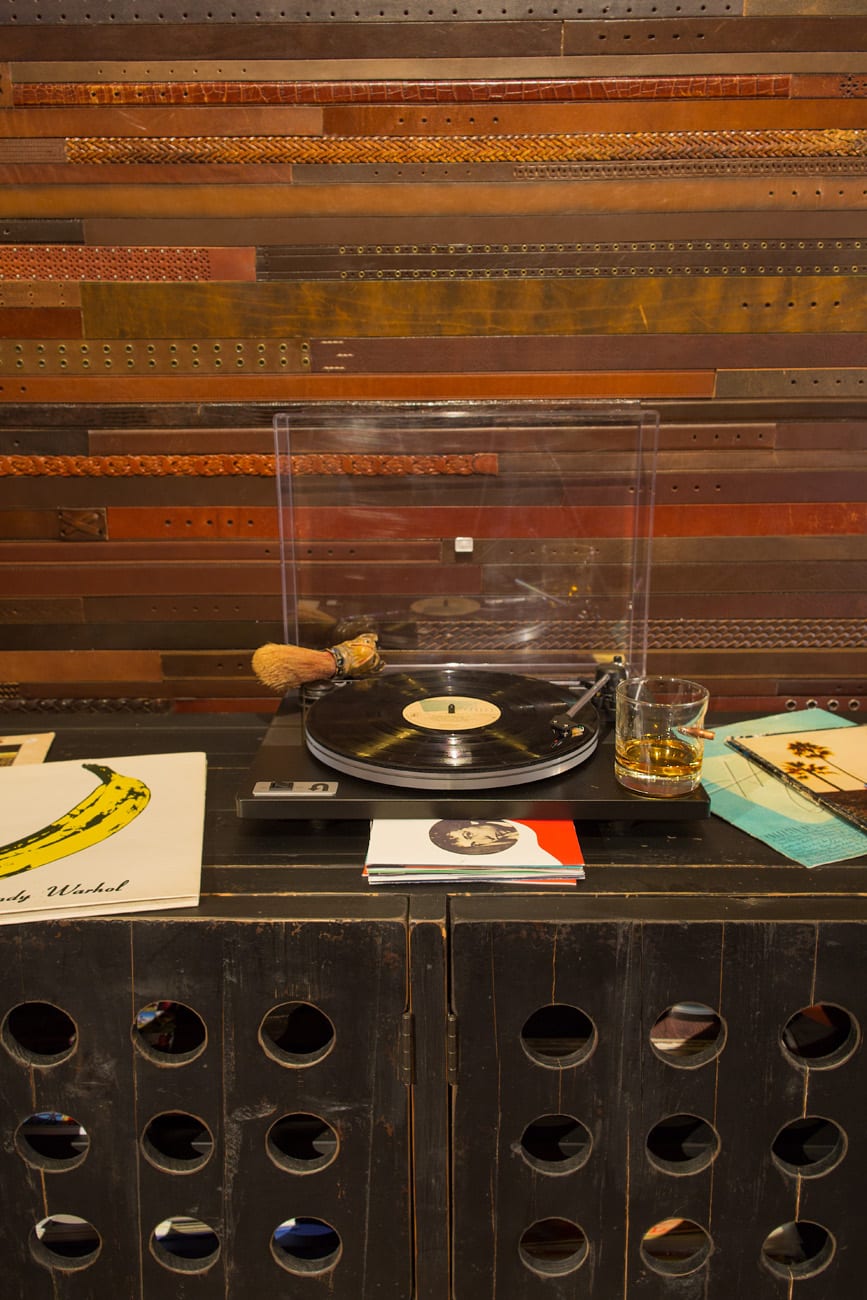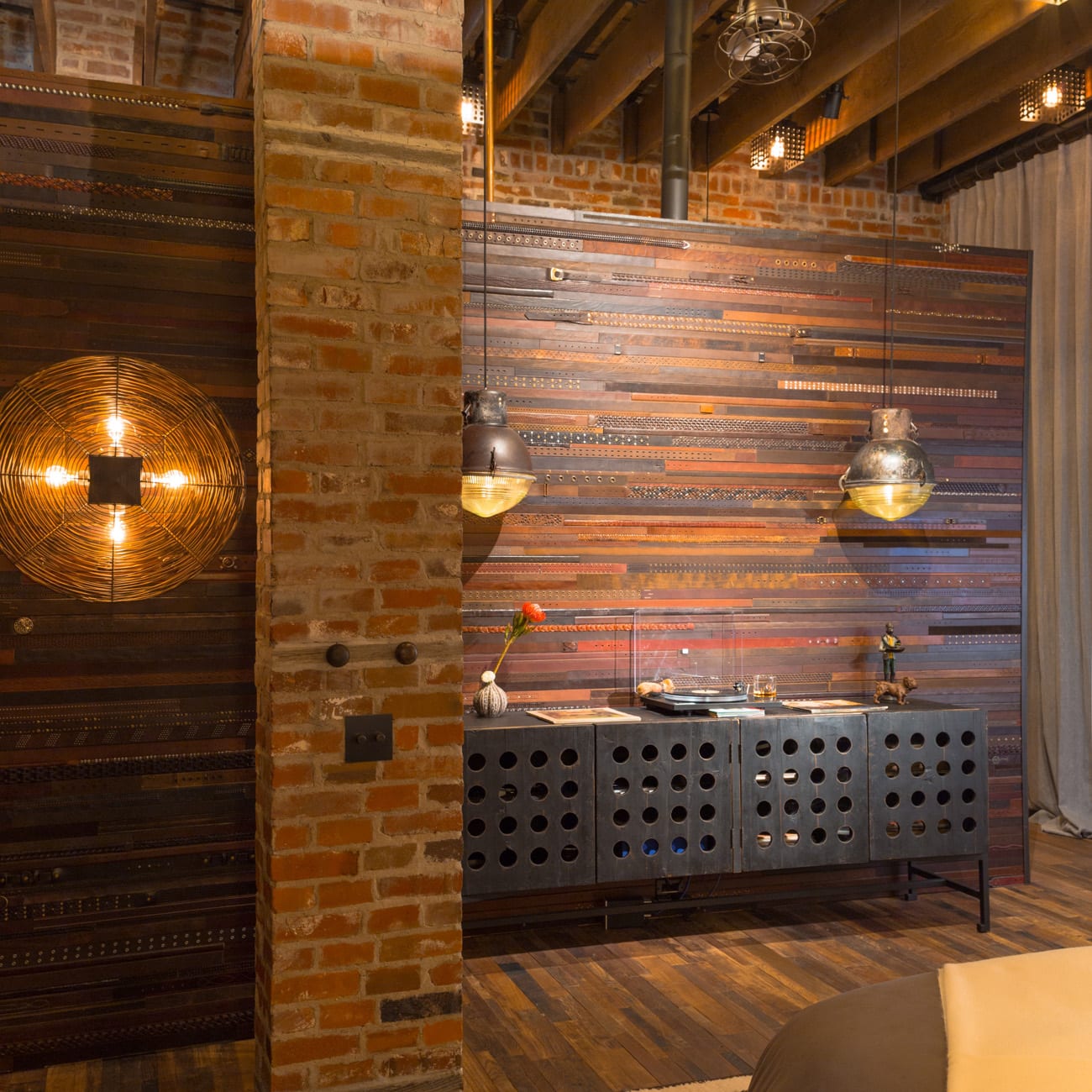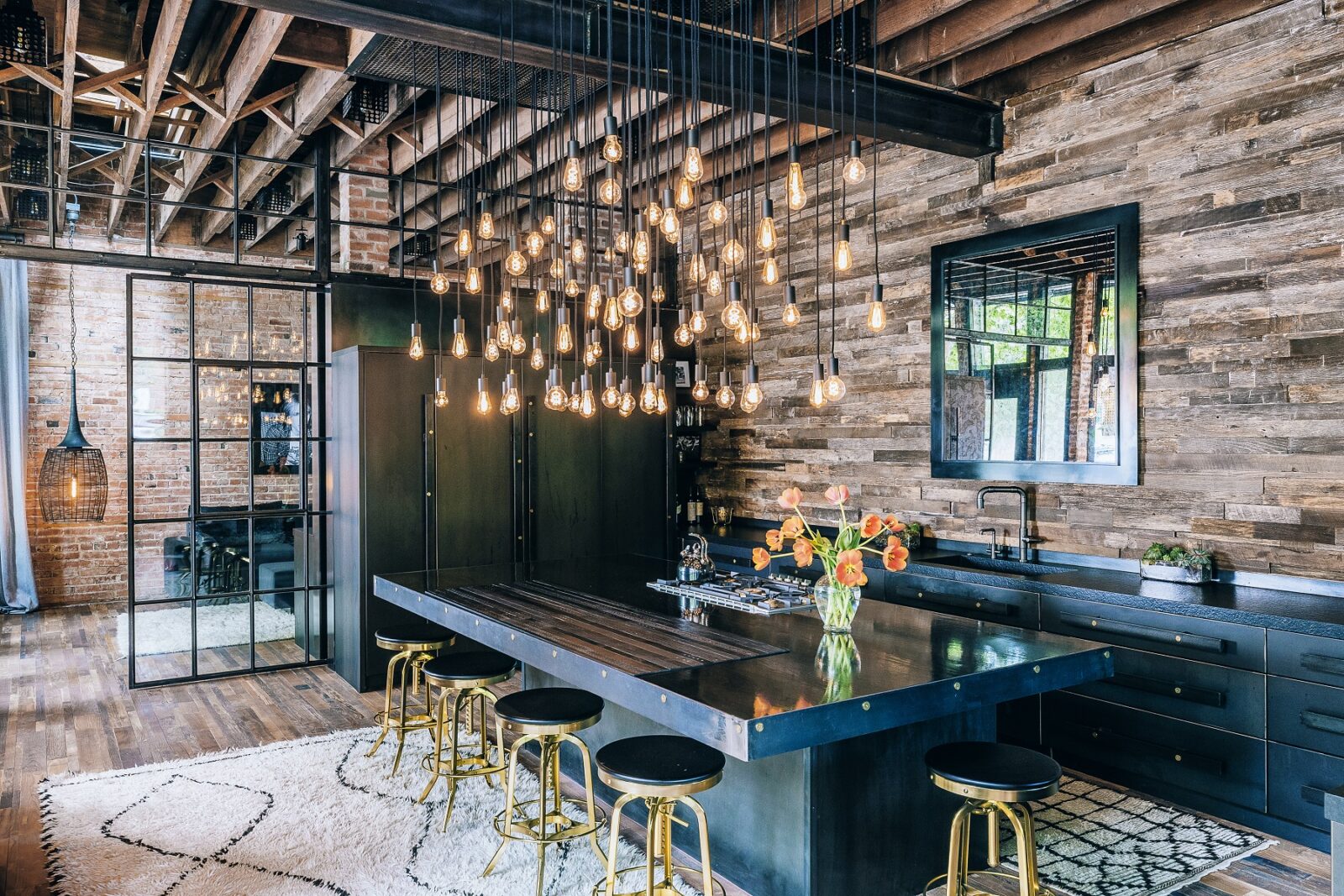 True to Kari Whitman Interiors' design ethos, all finishes are custom, including luxurious 10-foot hot rolled steal door dividers, and a headboard and several walls made of 300 Ralph Lauren and Ecodomo recycled belts respectively.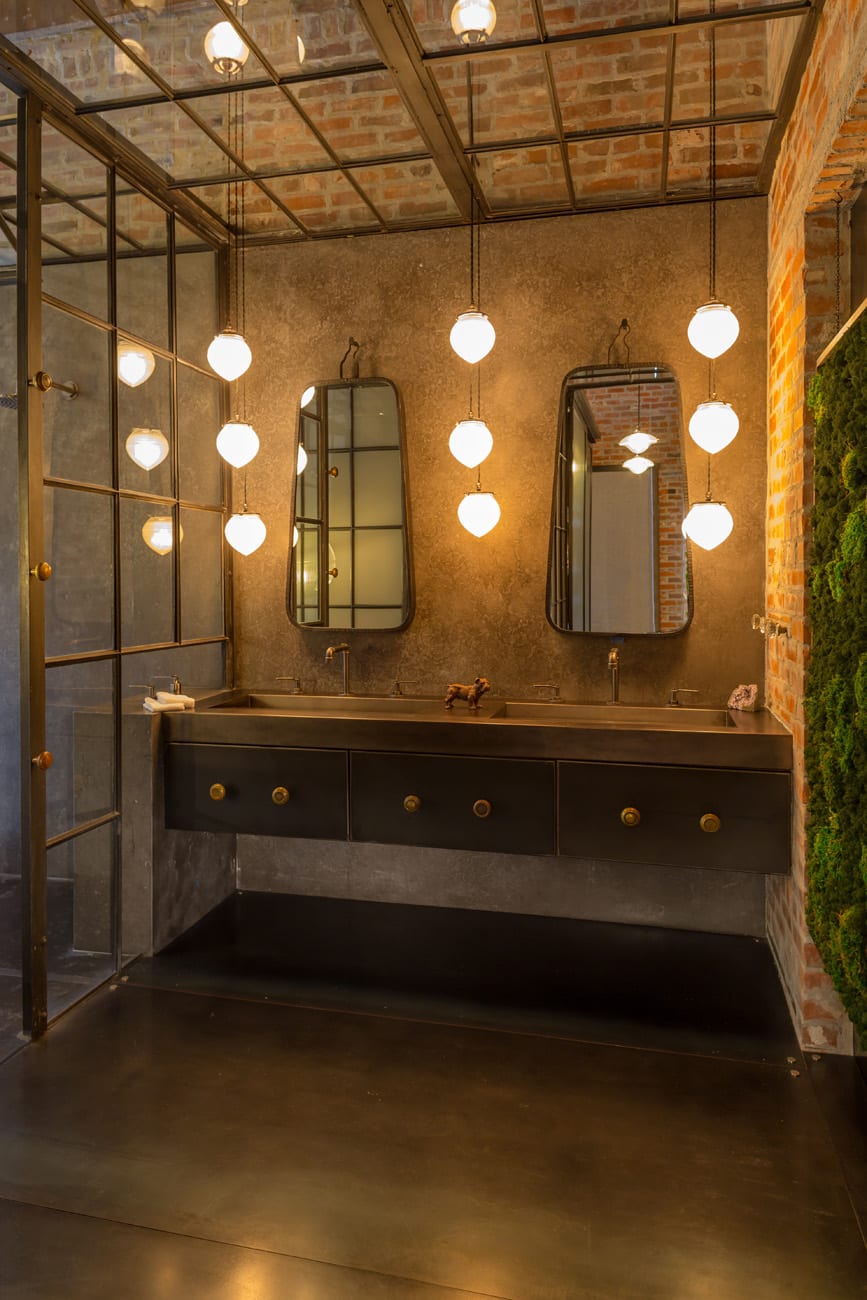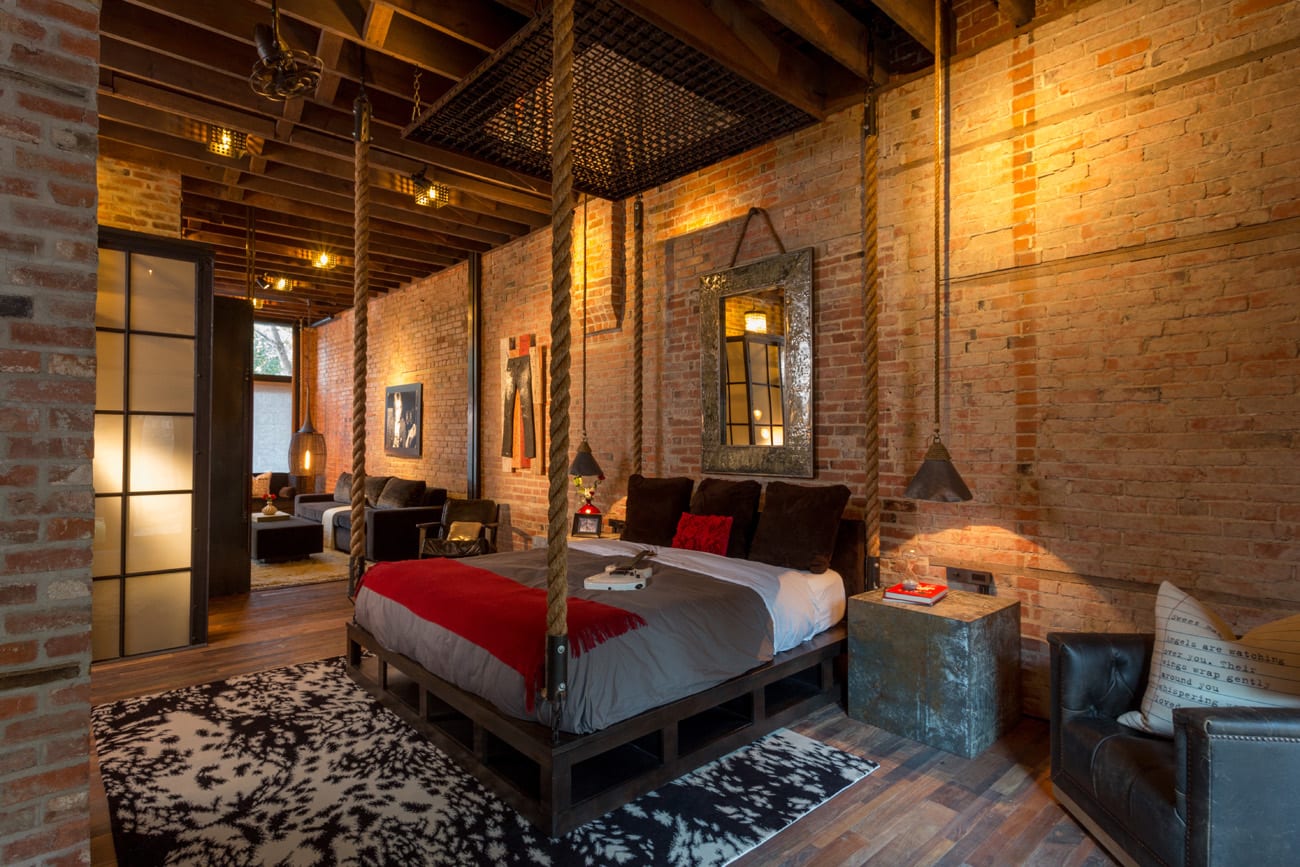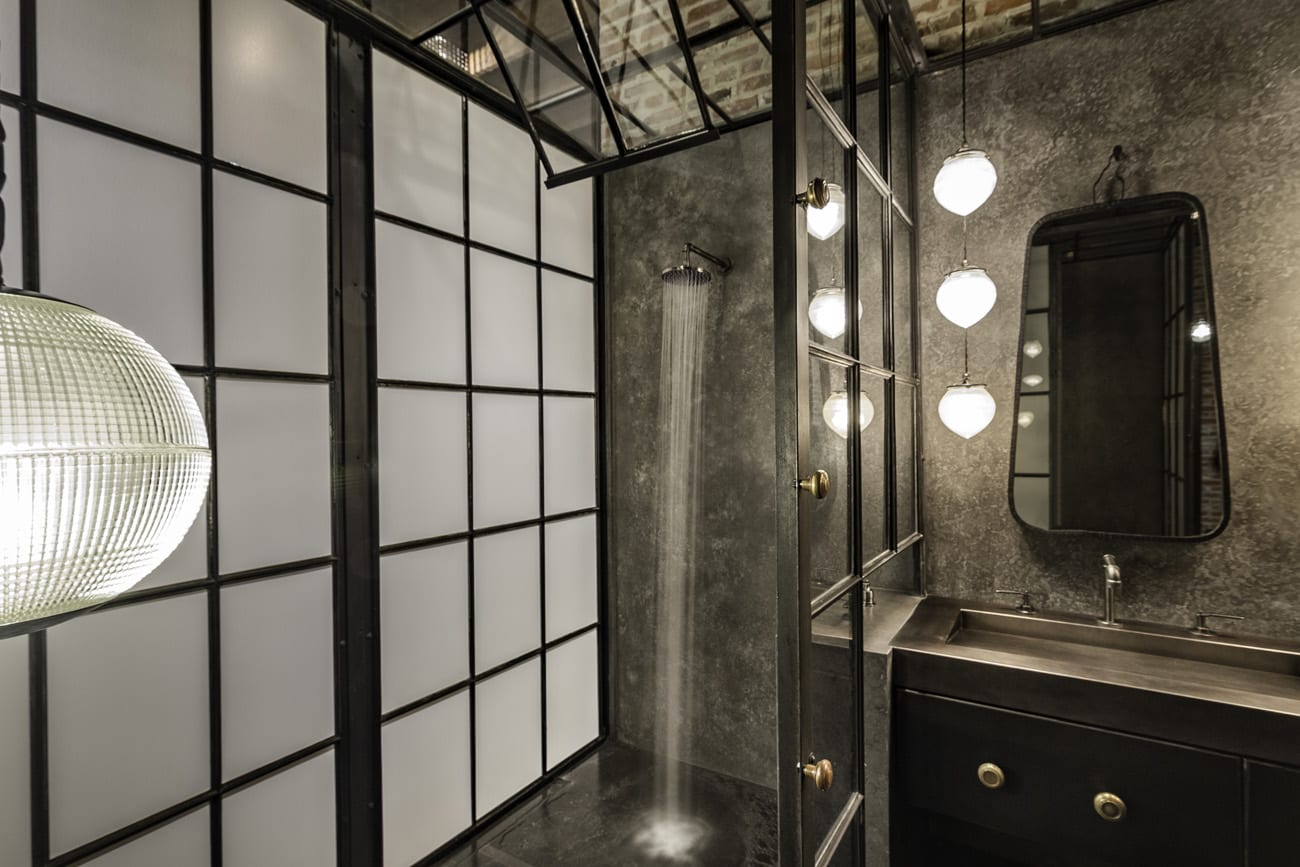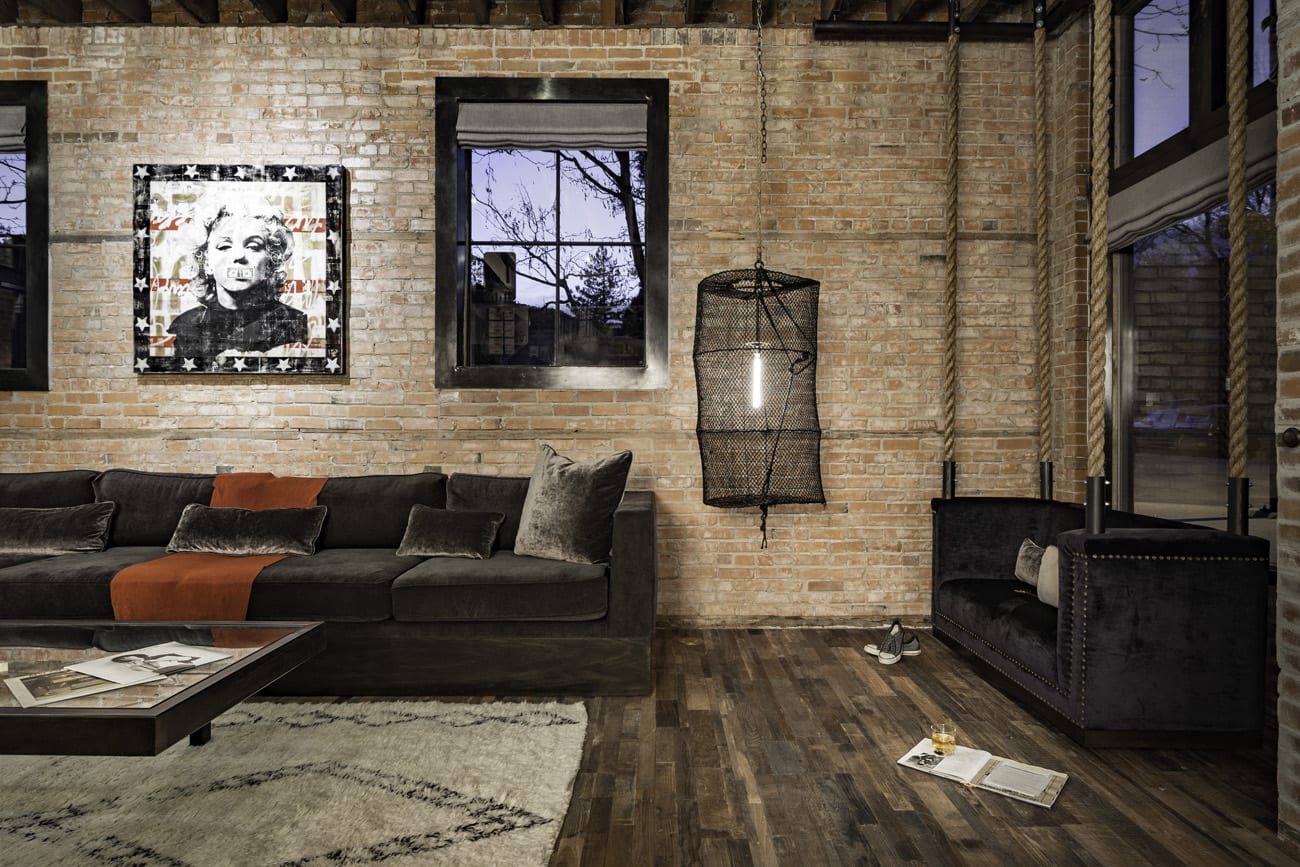 Floors by IndoTeak Design and kitchen appliances and cabinetry from Gaggenau update this 1901 space into a modern, Boulder-style, industrial home for comfortable 21st century living.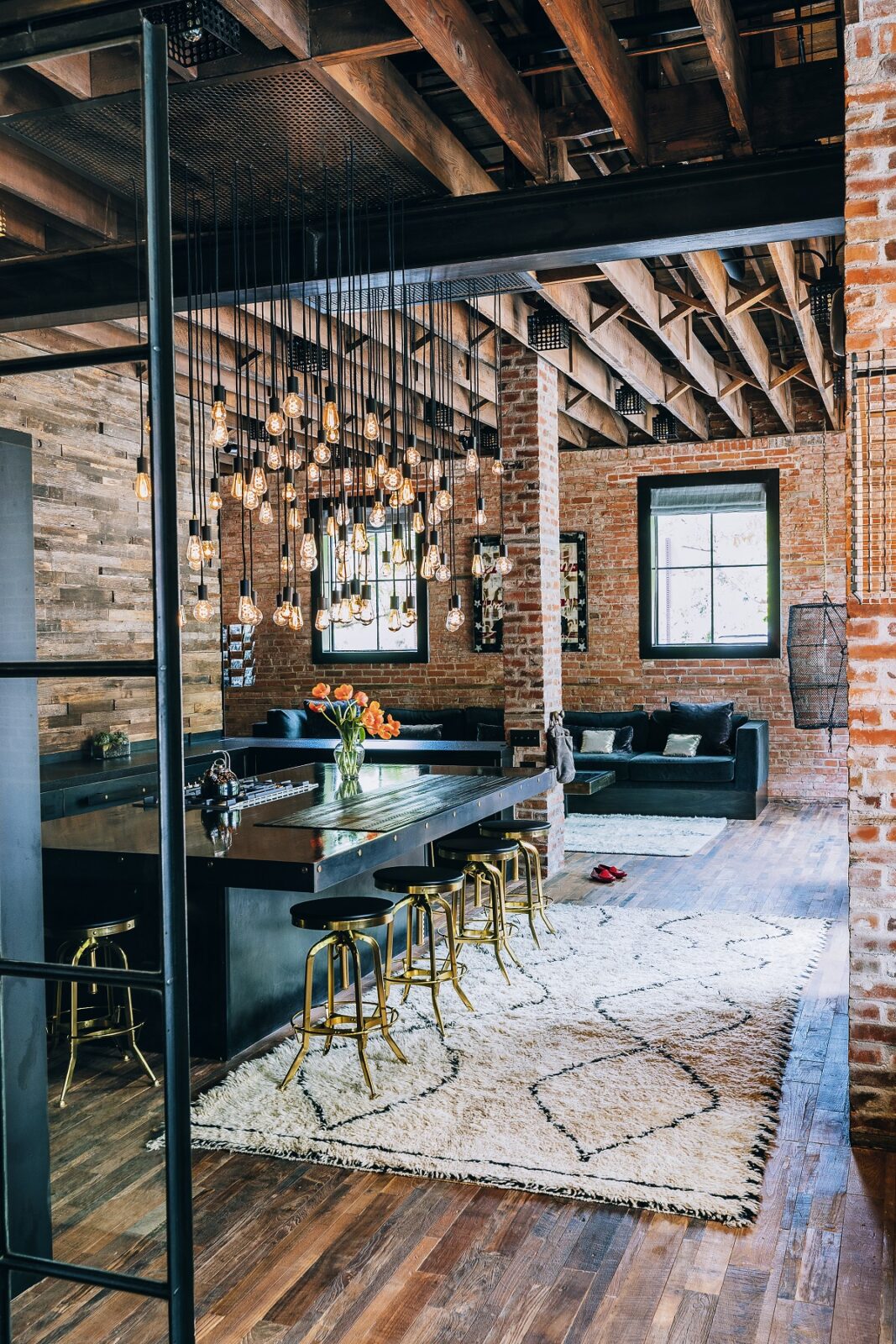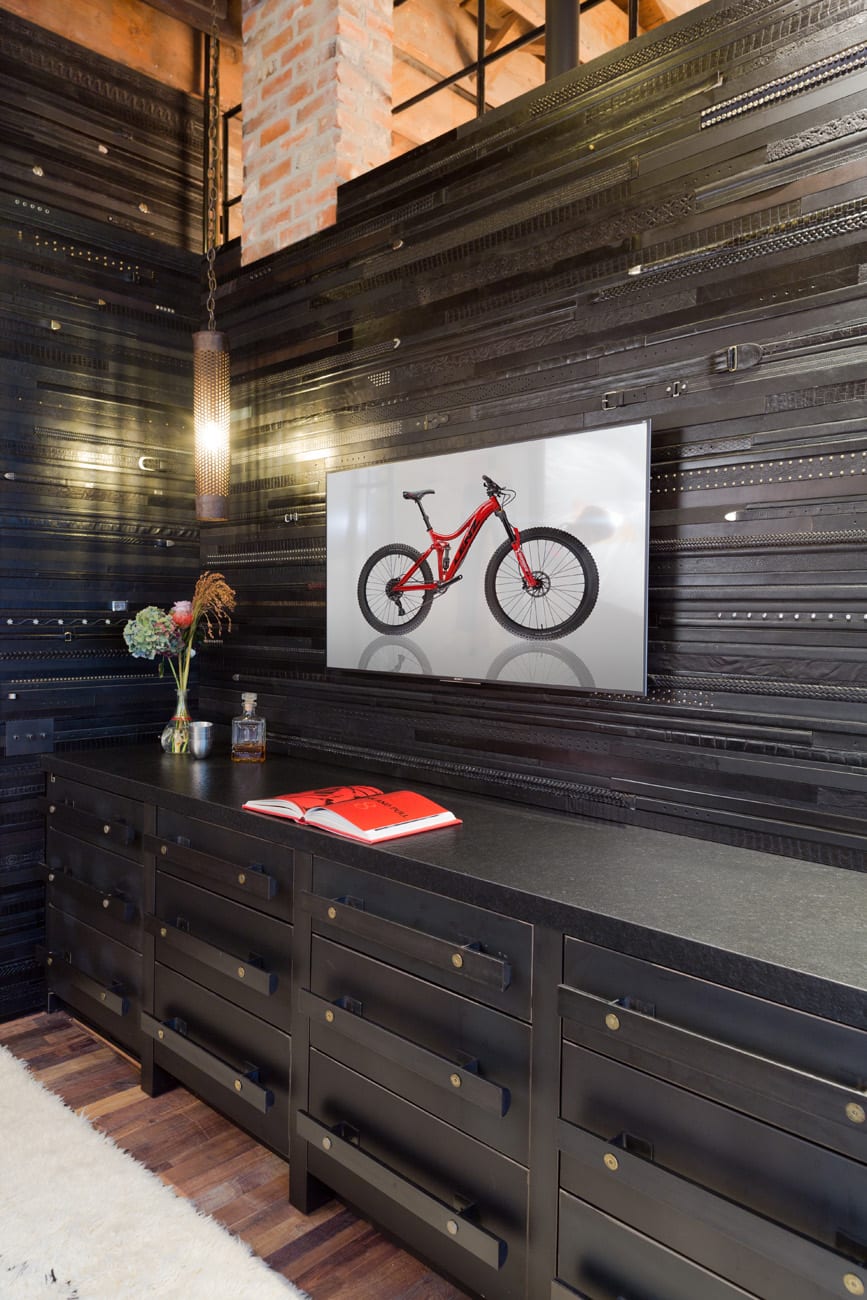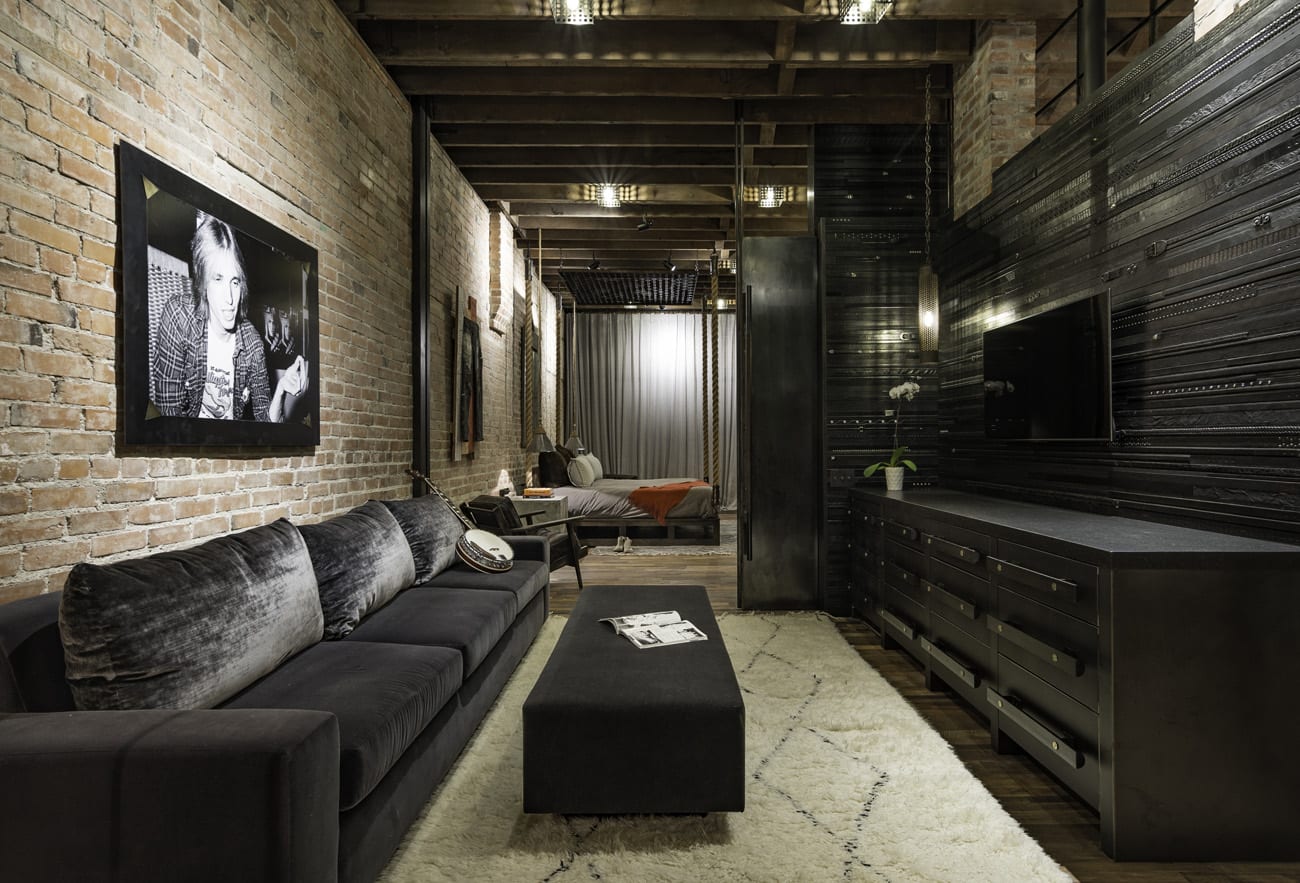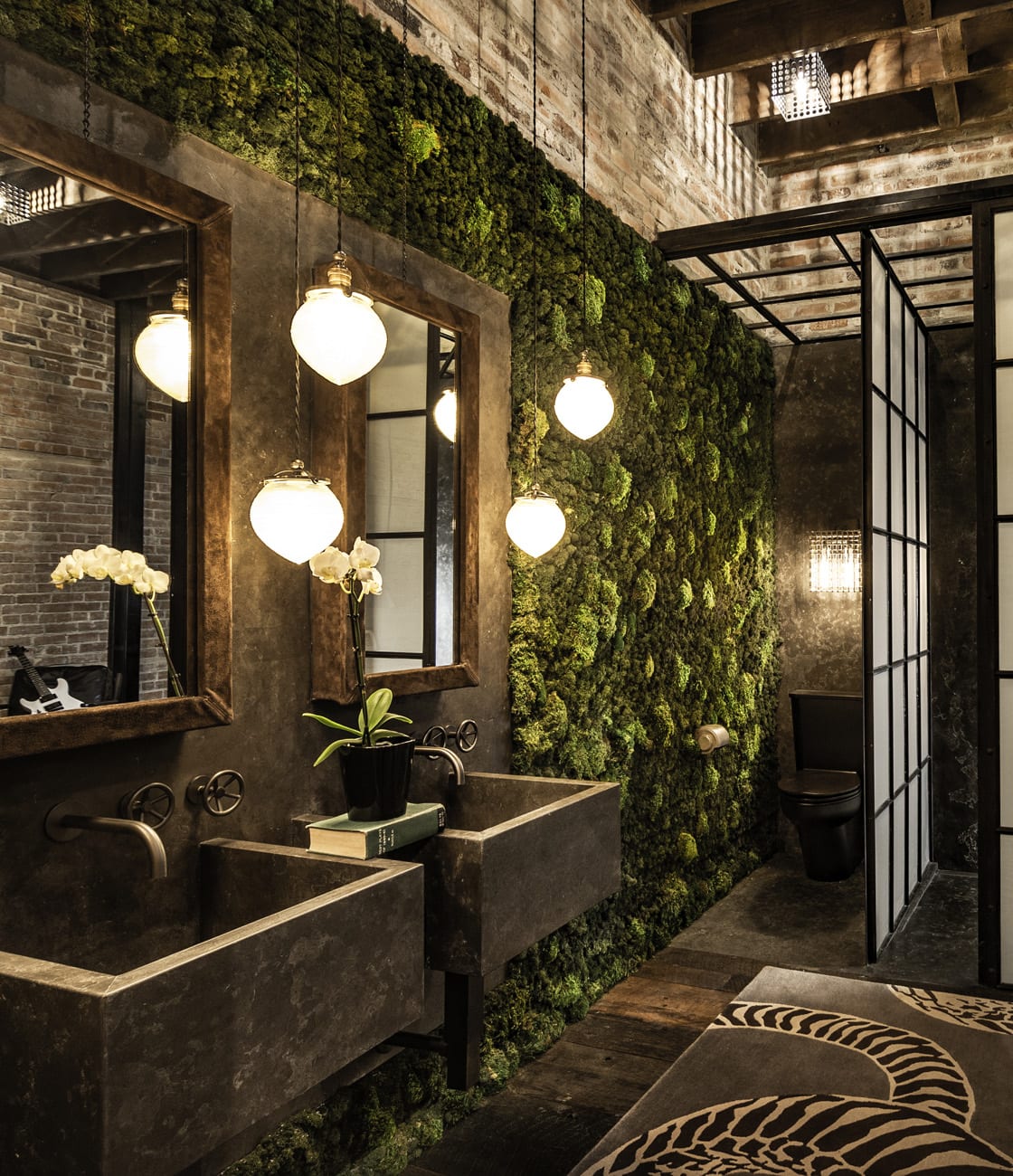 Black and white photos by Jim Marshall and art by Stikki Peaches add an artistic edge to the industrial space.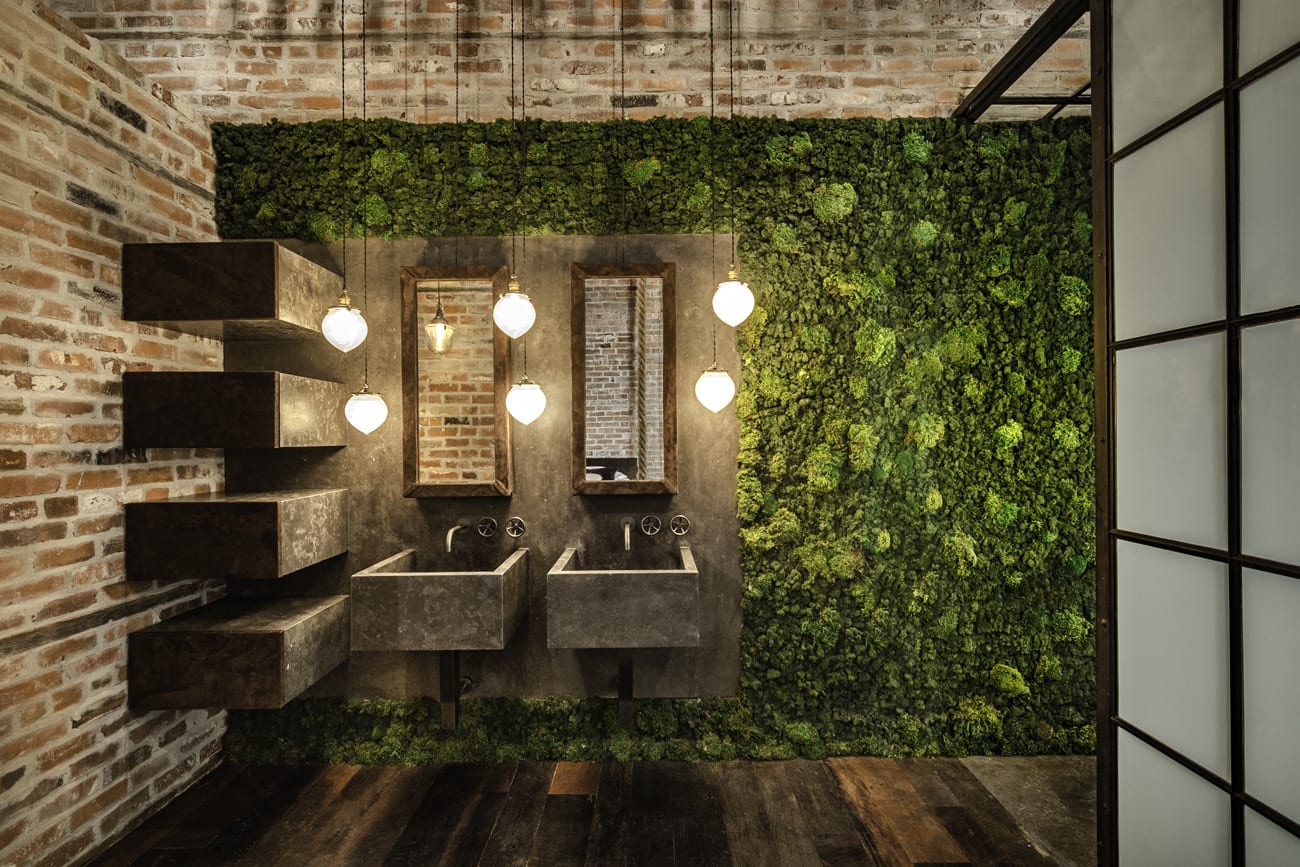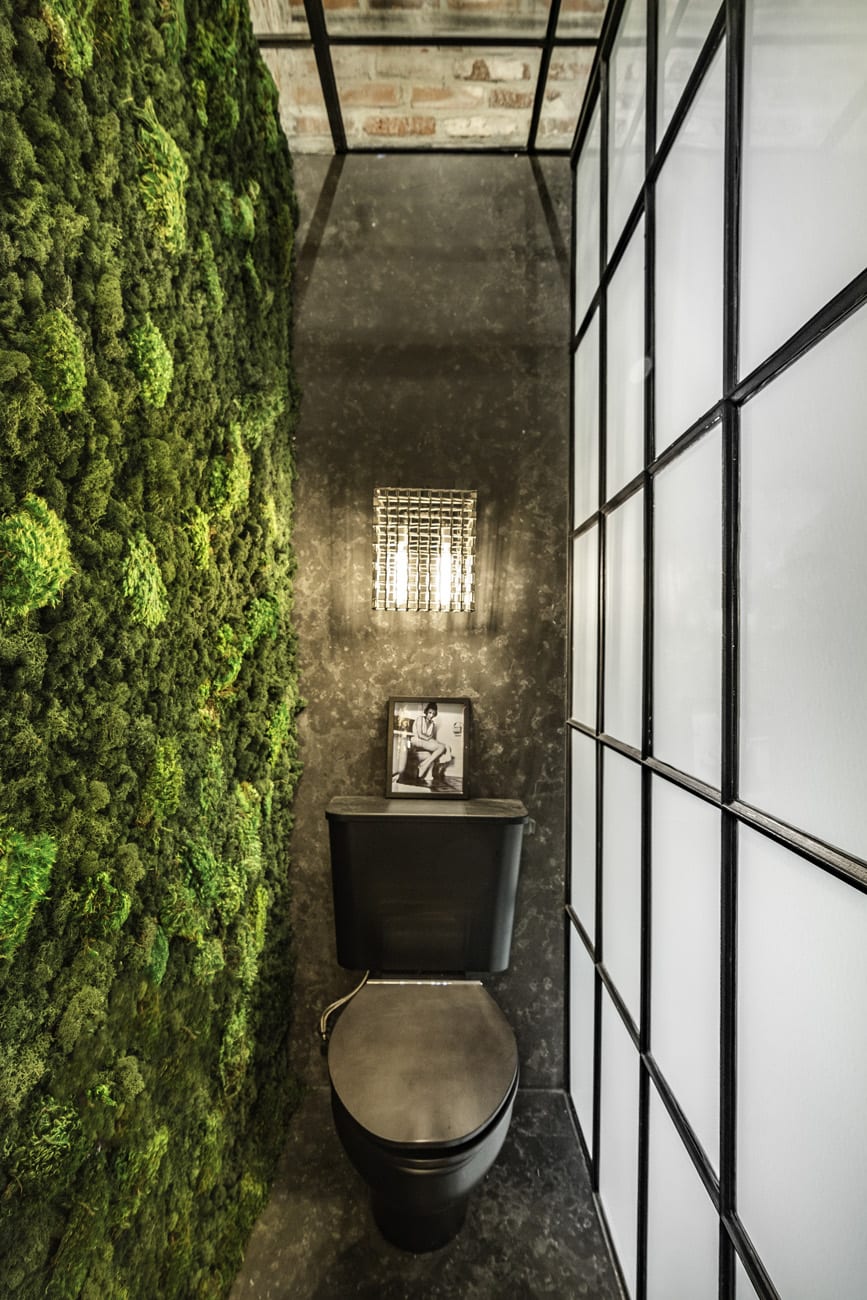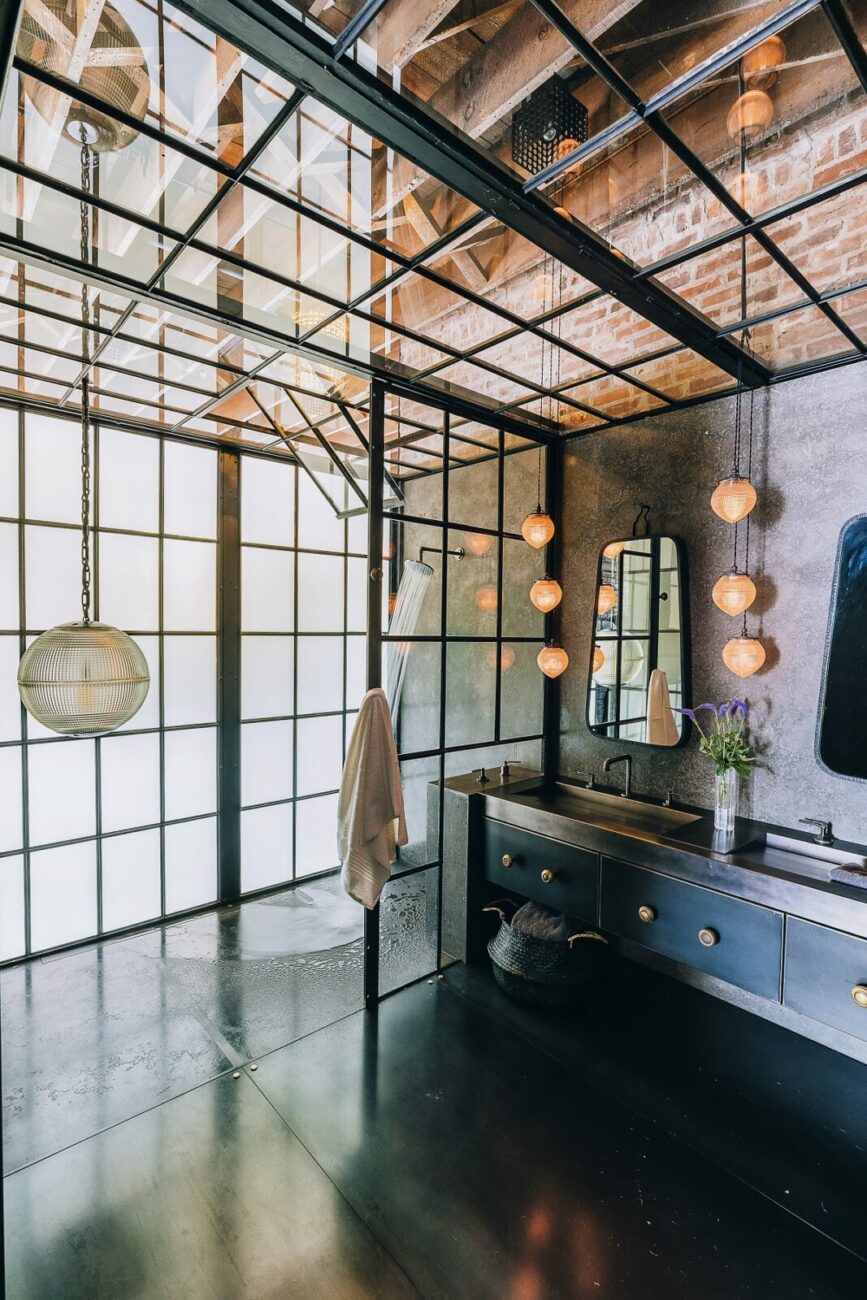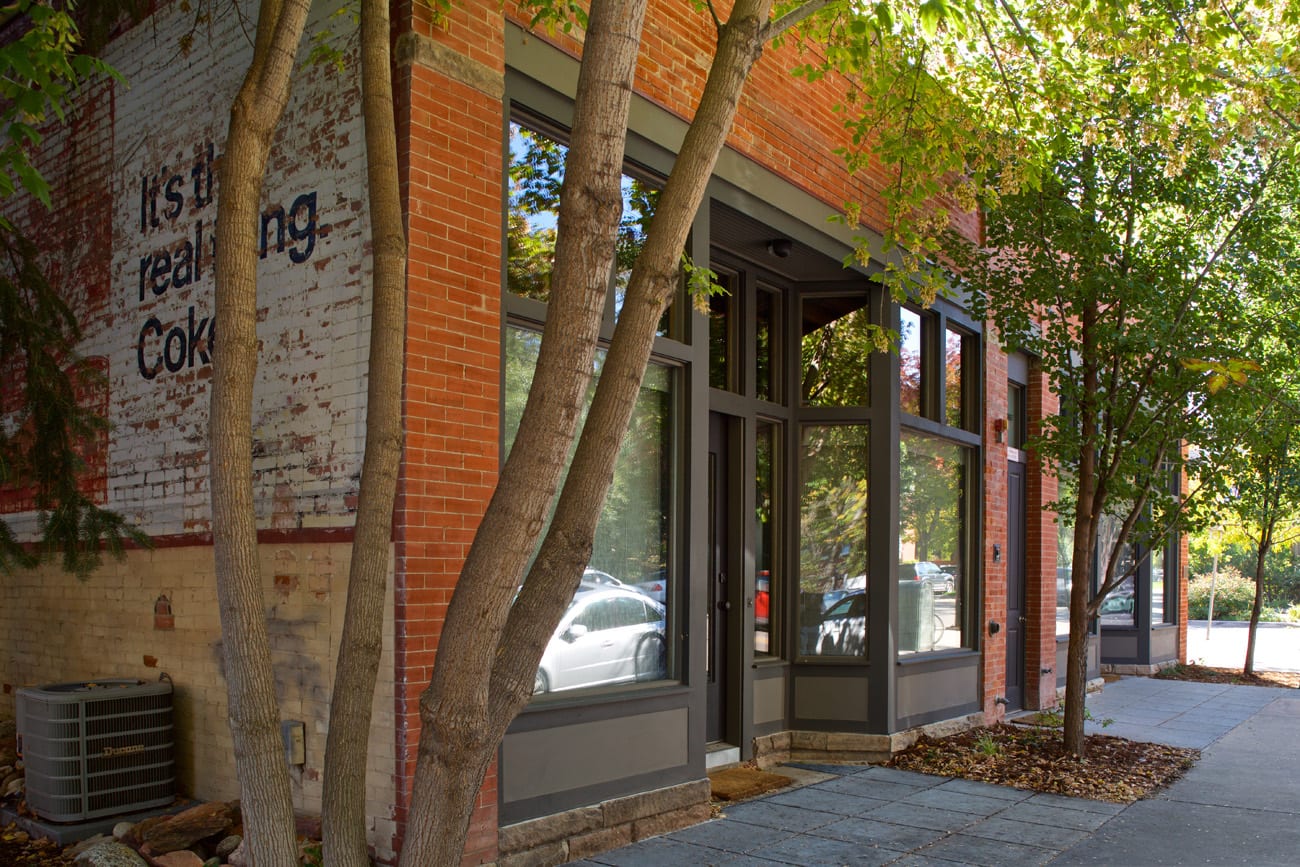 No expense was spared in this Boulder Co. industrial home which features one-of-a-kind interior design installations including living walls throughout, a hanging bed, and two hanging love seats. The final result is a one-of-a-kind luxurious, industrial space with a warm Colorado feeling.
CLICK AN IMAGE BELOW TO VIEW THE FULL GALLERY