The stunning property located in Boulder, Colorado features beautiful chandeliers and walls dressed with recycled wood by Indoteak Design. The natural warm tones and unique texture of the teak provide the perfect backdrop for the other design elements.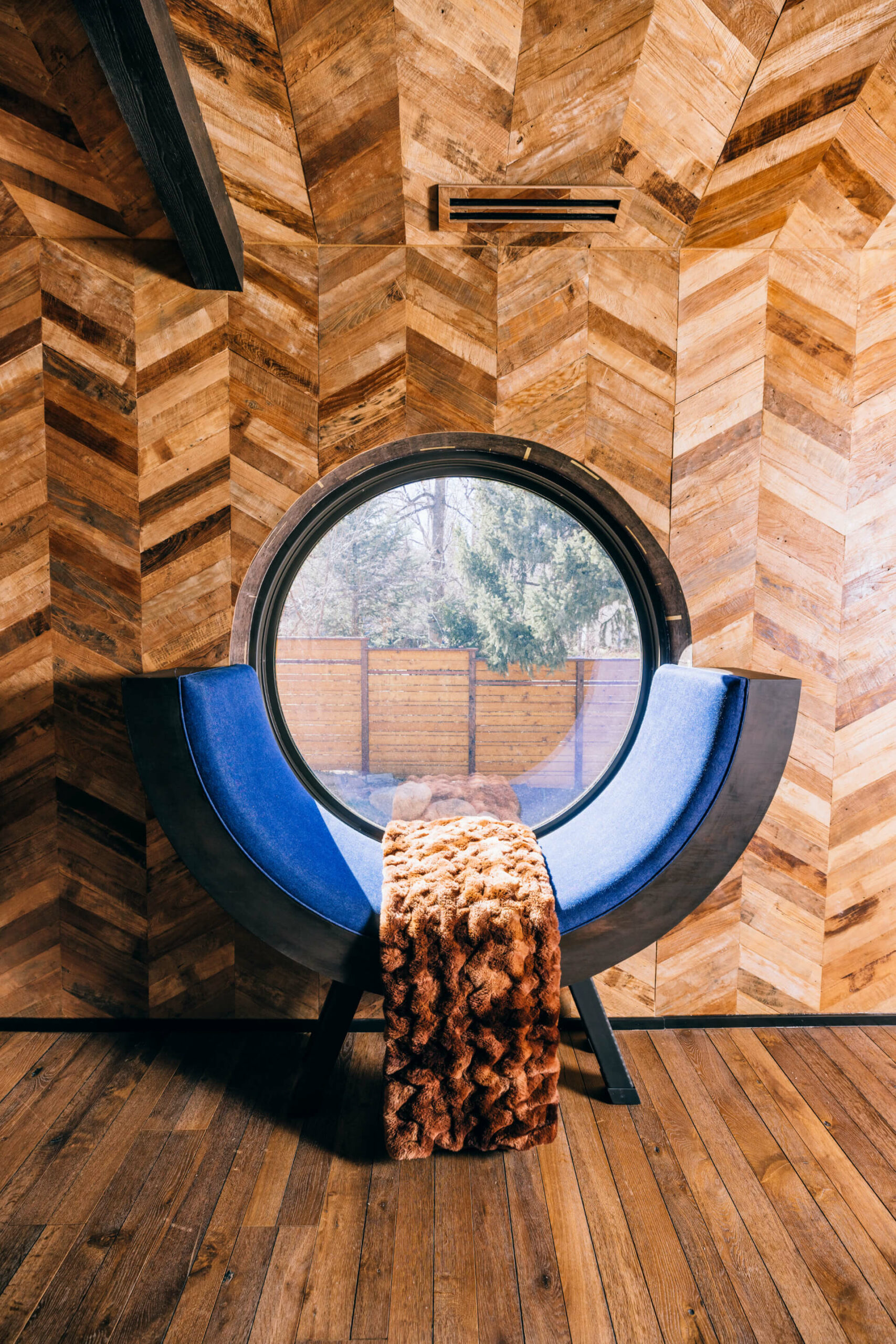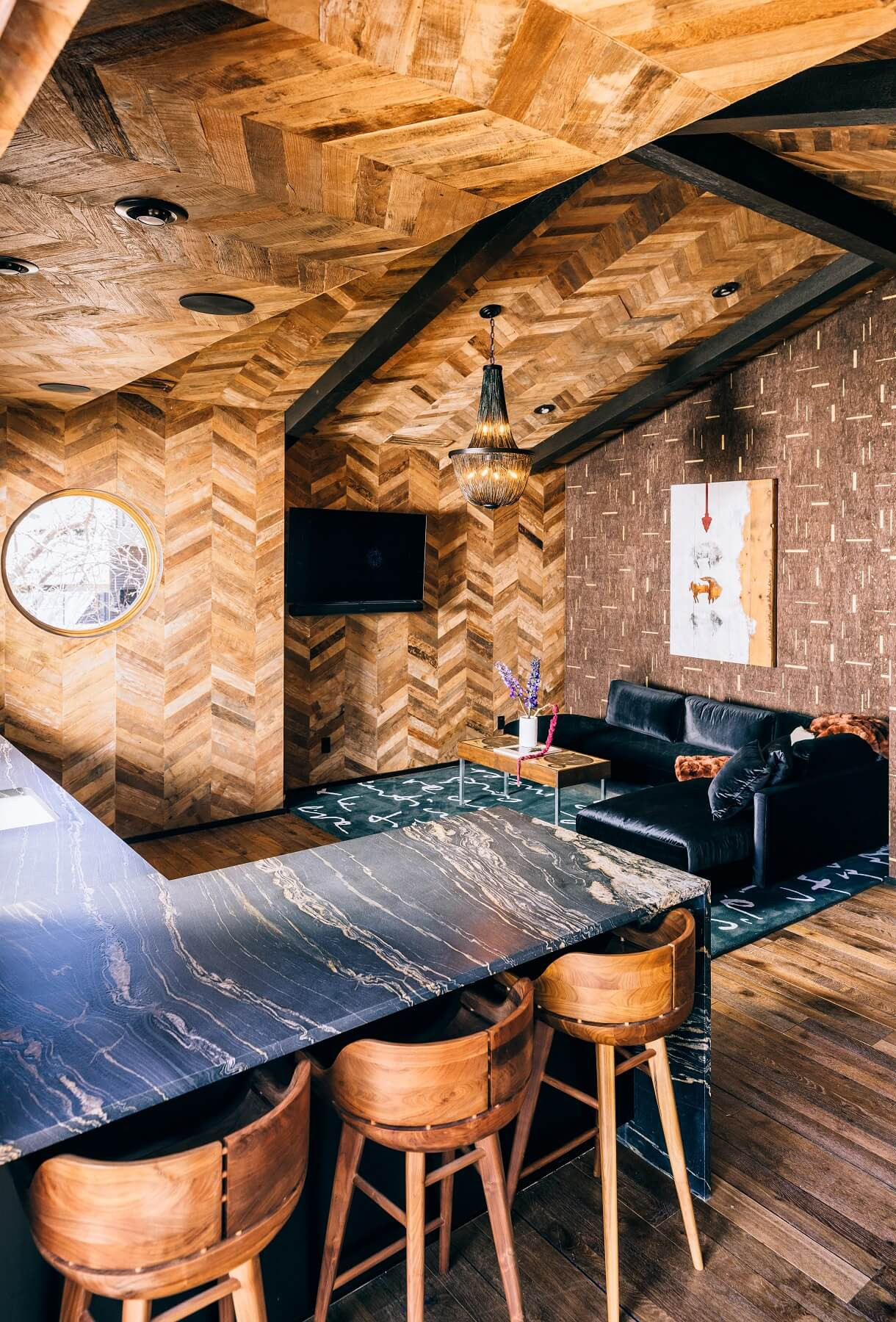 The sustainable panels were designed to fit seamlessly into the existing structure of the carriage house, enhancing its architectural beauty – a true masterpiece of green and earth-friendly interior design.
To complement this aesthetic, we opted for a marble countertop with an industrial chic slab.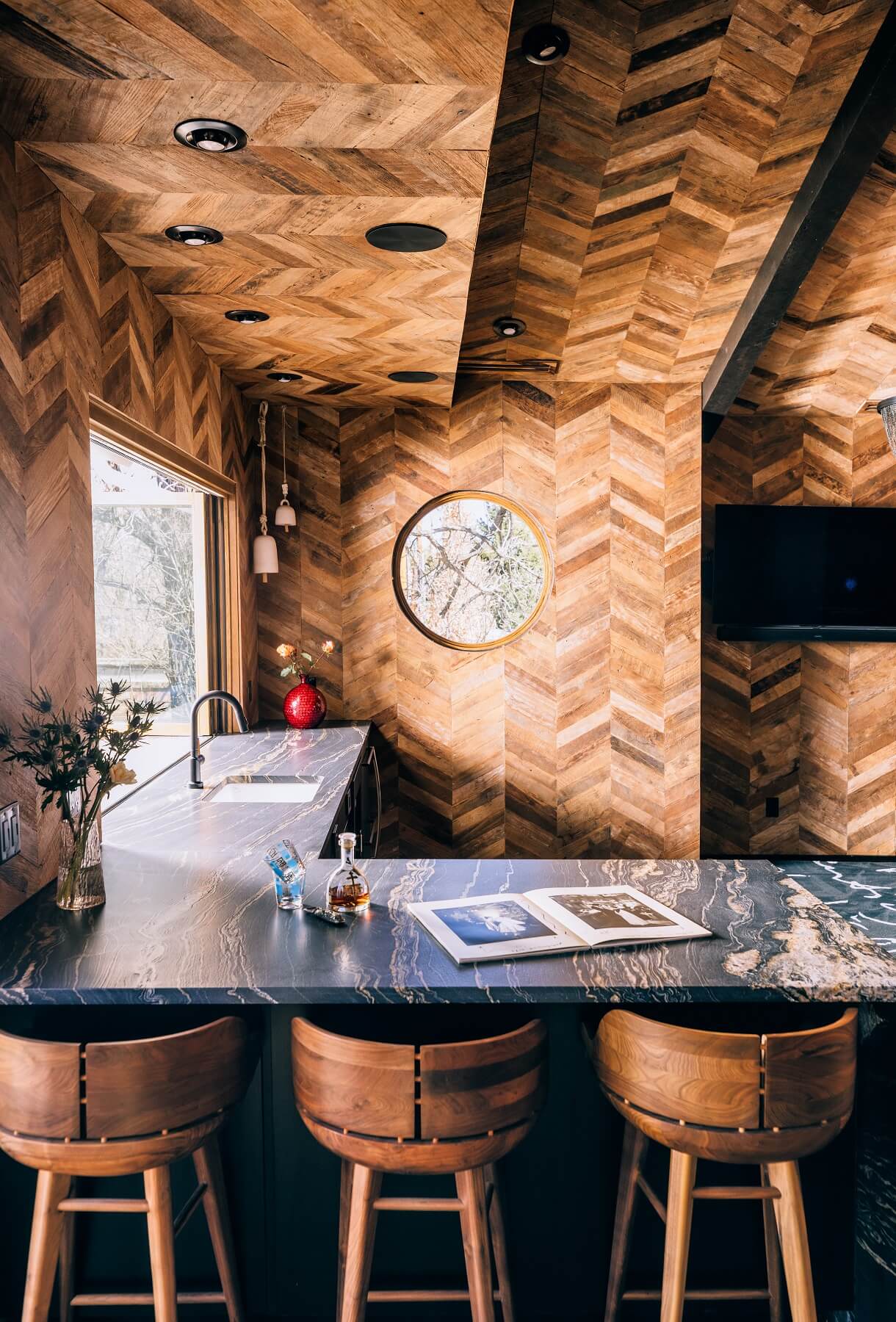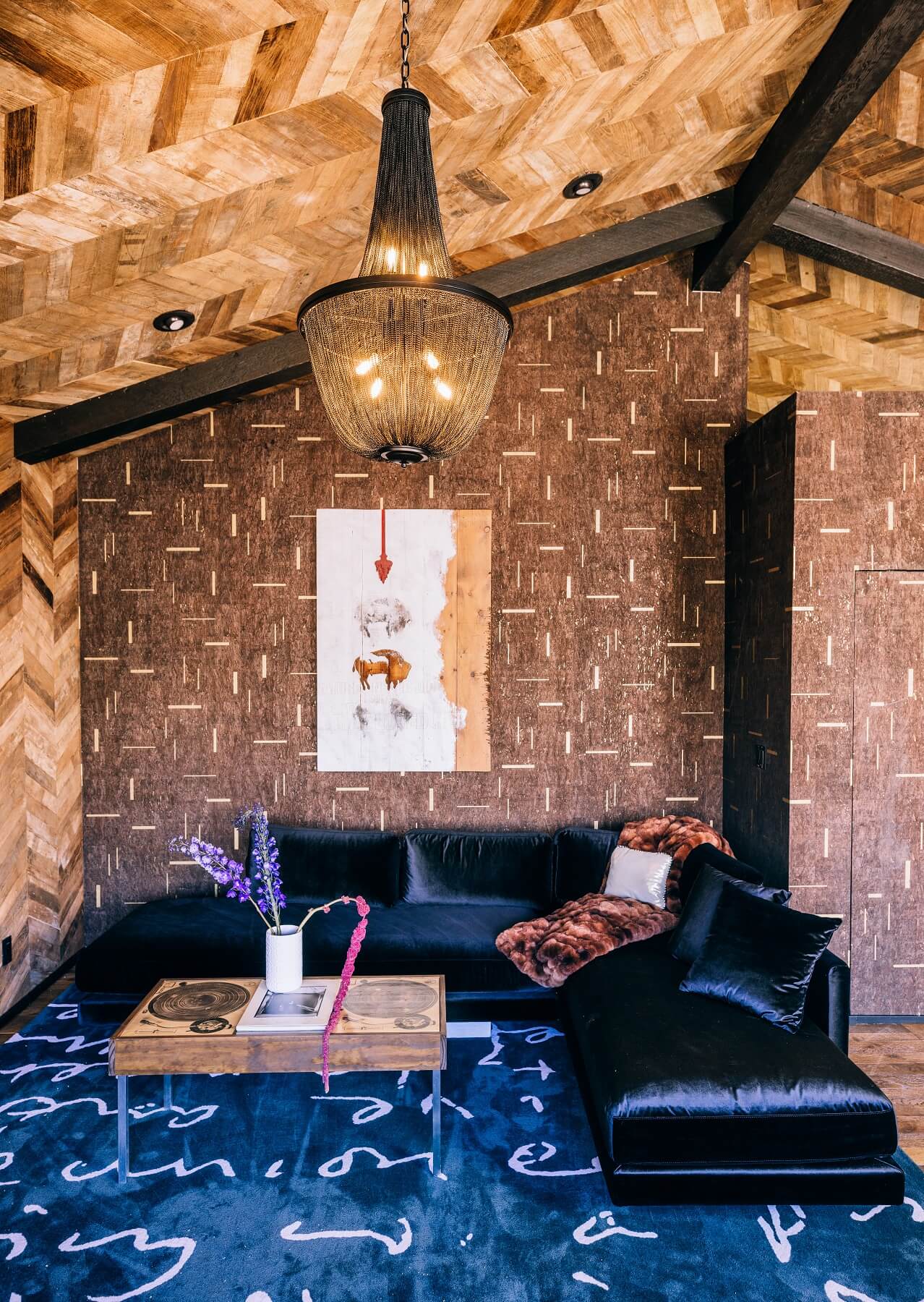 The metal chandelier serves as a focal point of the room, carefully selected to amplify the grandeur of the space and infuse it with modern industrial flair.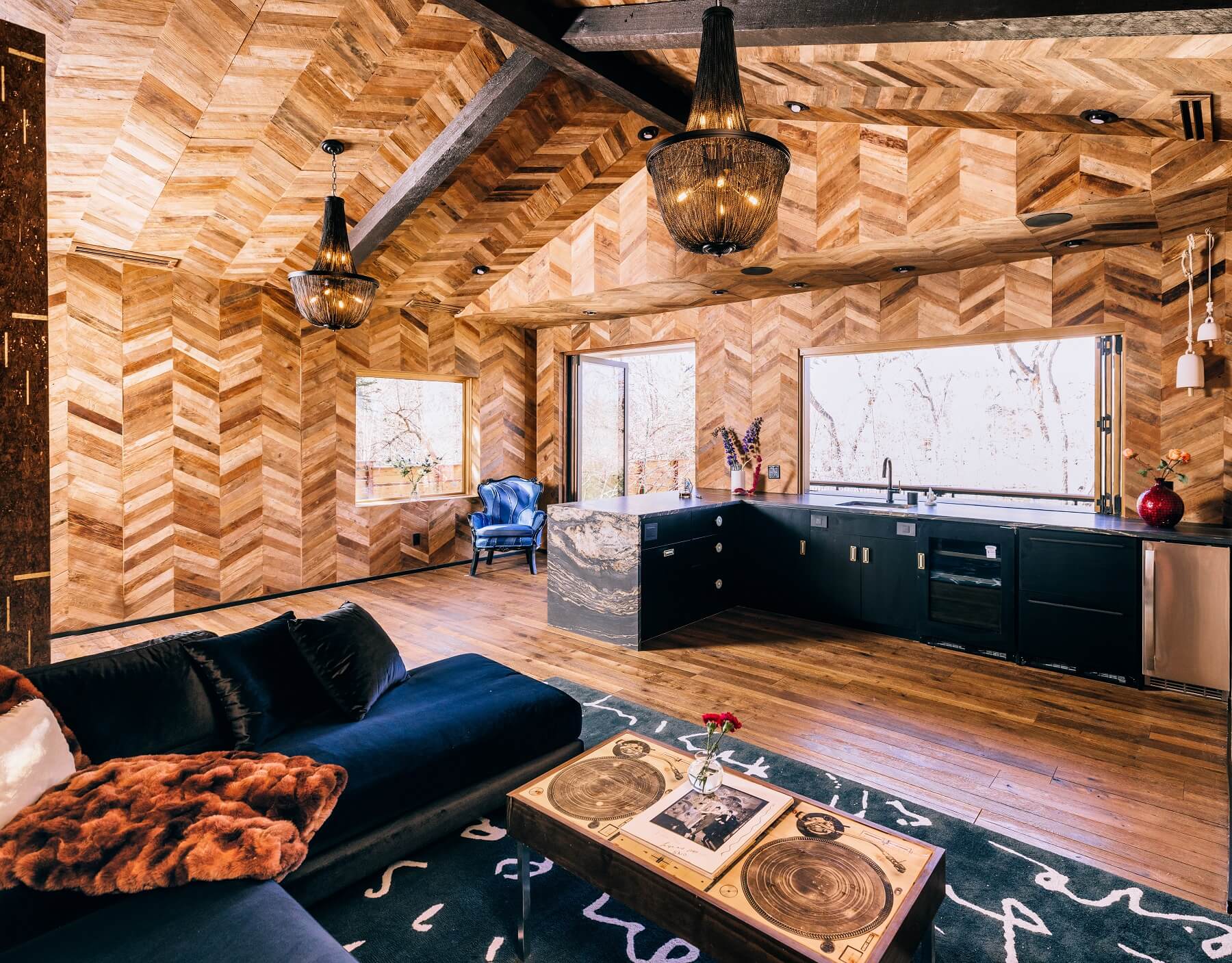 The beautiful balance between the warm, rustic teak and the sleek marble, combined with the chandelier's understated elegance, creates a space that exudes sophistication and style. Moreover, we've remained true to Kari Whitman's ethos of using sustainable materials in interior design, making this space not only beautiful but also environmentally responsible.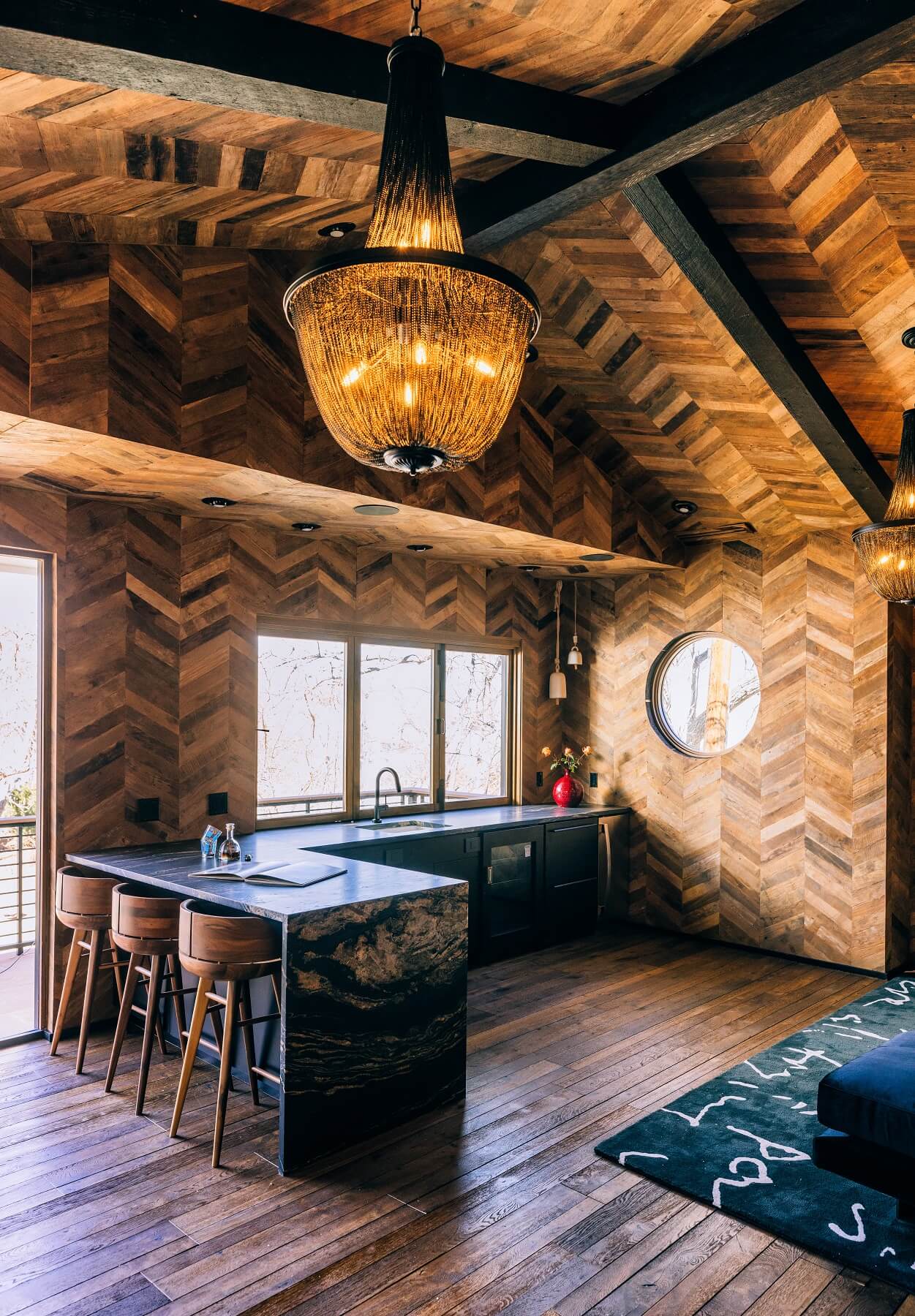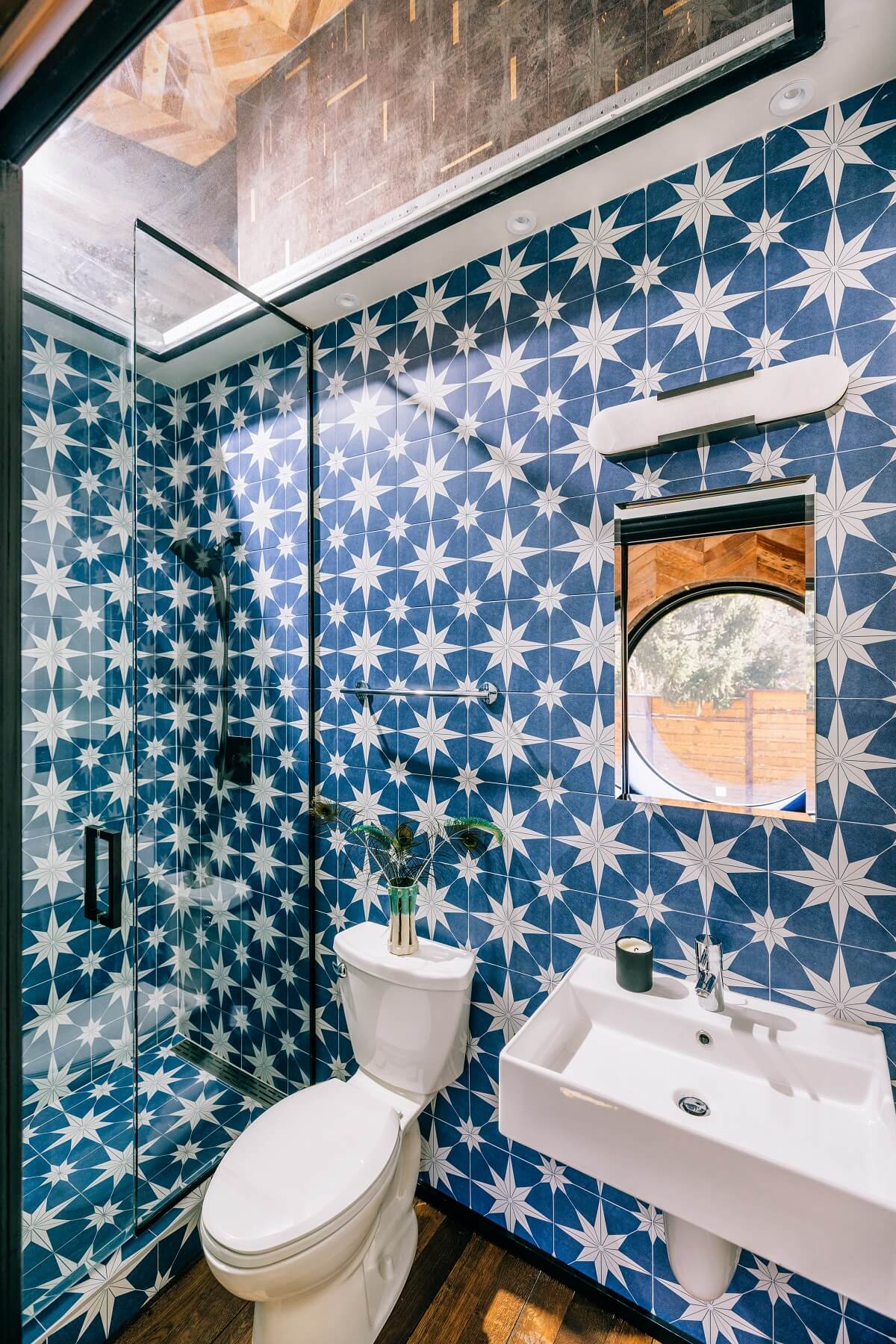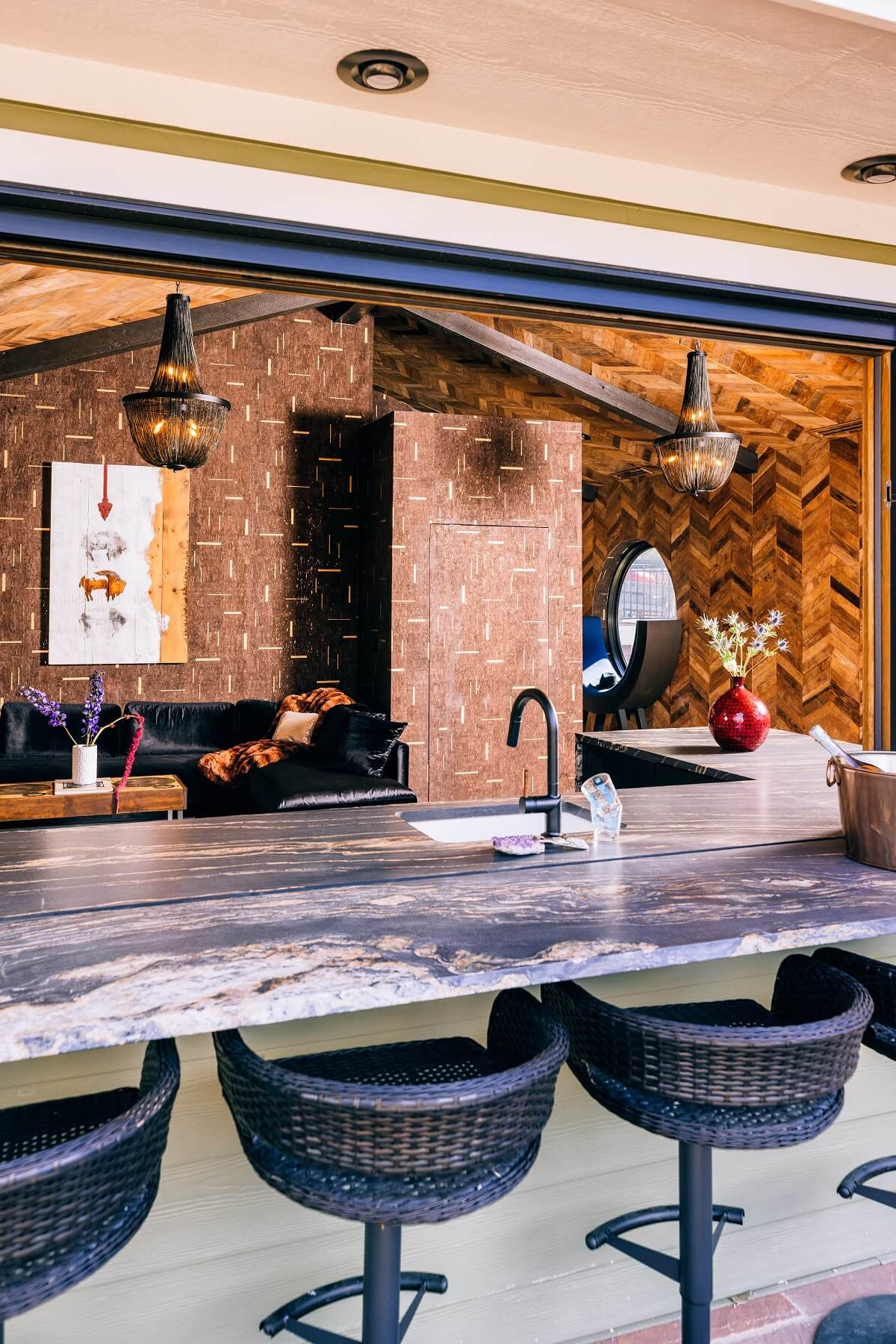 CLICK AN IMAGE BELOW TO VIEW THE FULL GALLERY