Inspired by the iconic Mad Hatter Hotel in London, an unexpected tea house and champagne bar rests in the center of a bustling college town. As you step through the hedge-covered doorway, you instantly tumble down the rabbit hole into the Mad Hatter's Tea Party. This boutique bar, adorned with a swinging lady chandelier and a menagerie of custom throne chairs, is the quintessential place for any student looking to spark their creativity. The chic environment continues throughout with a spectacular display of hand-painted top hats that hang from the ceiling with a backdrop of mosaic tile. Elegant details and thoughtfully selected pieces capture a modern ode to Alice in Wonderland.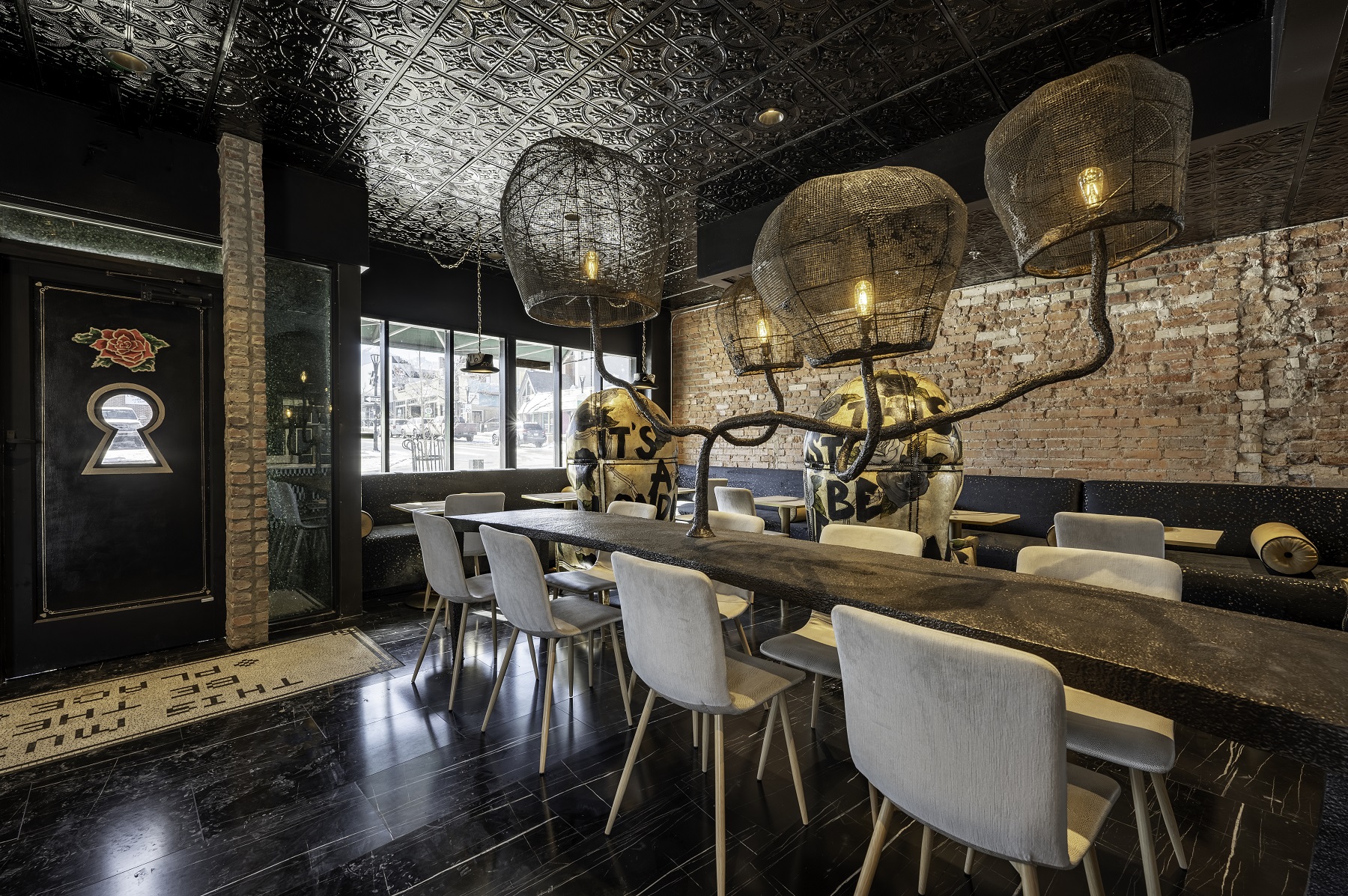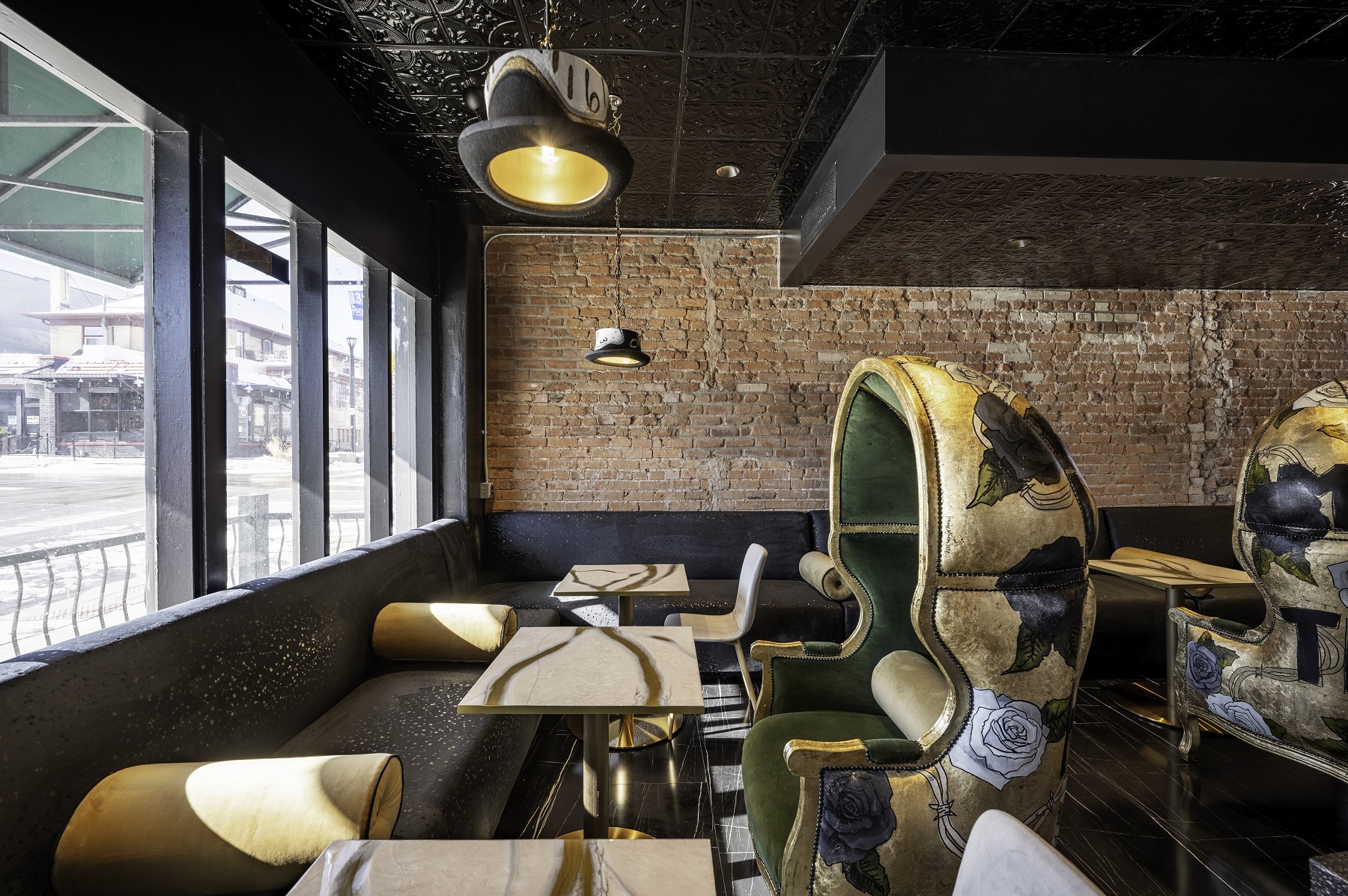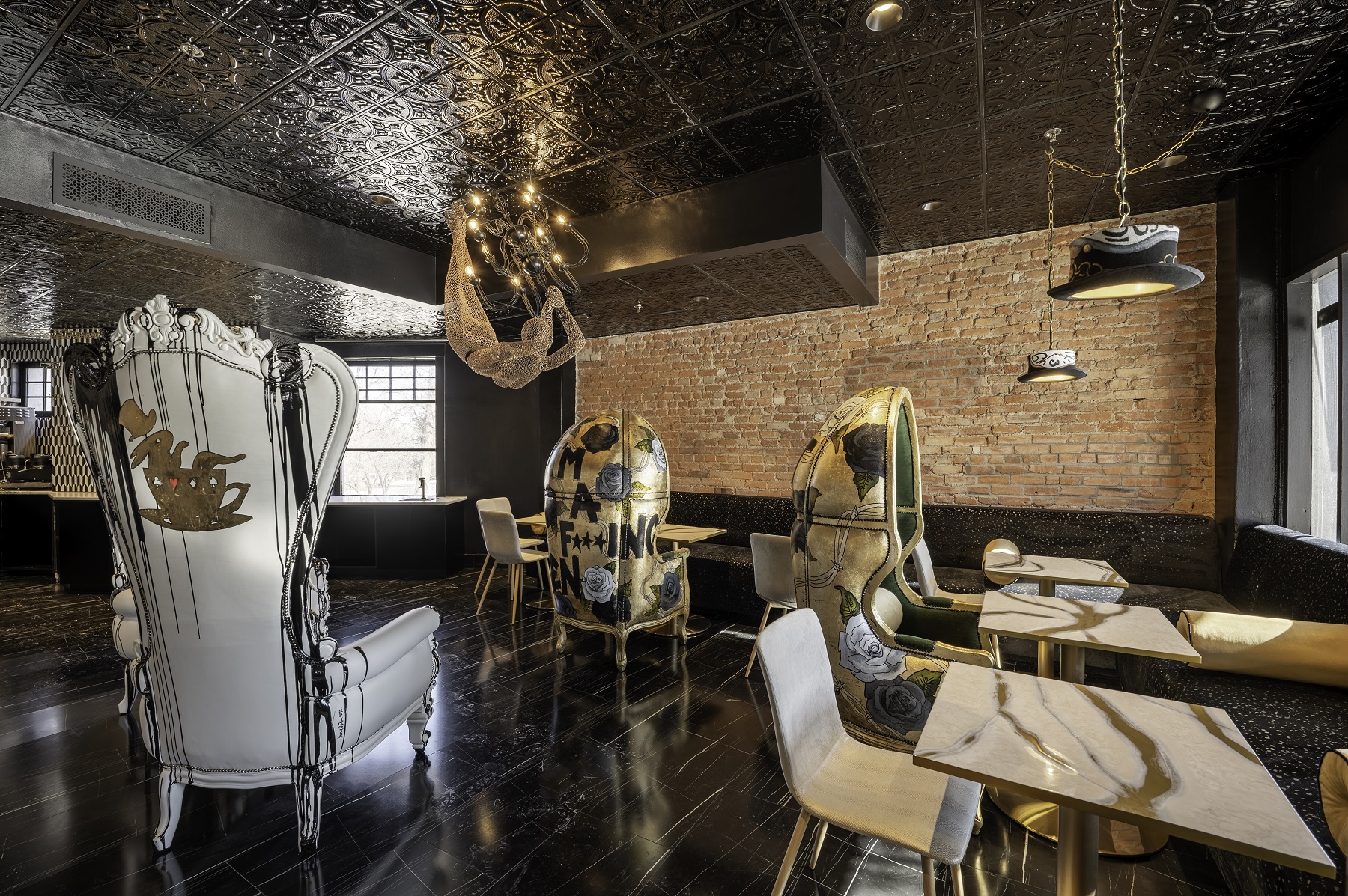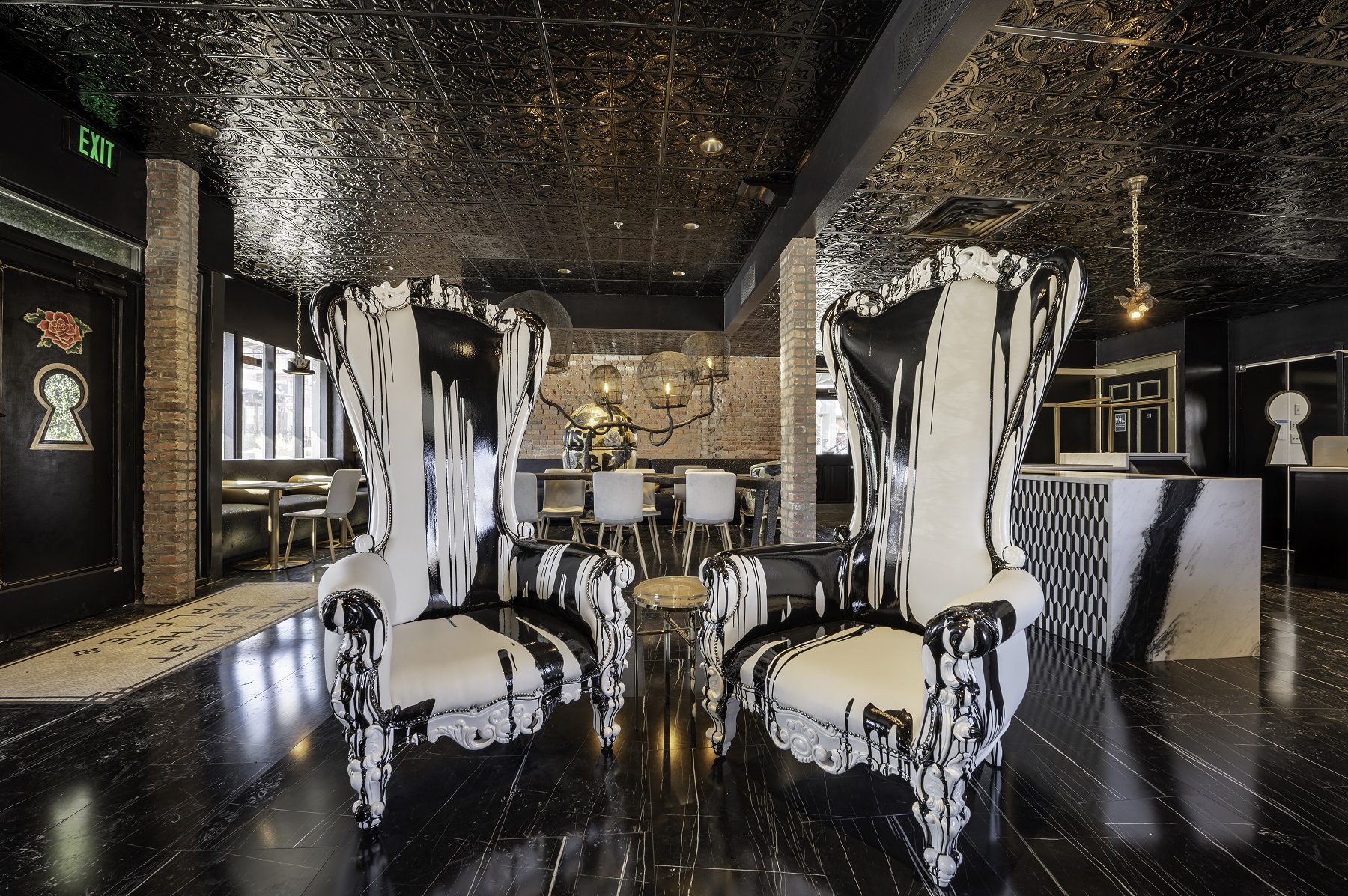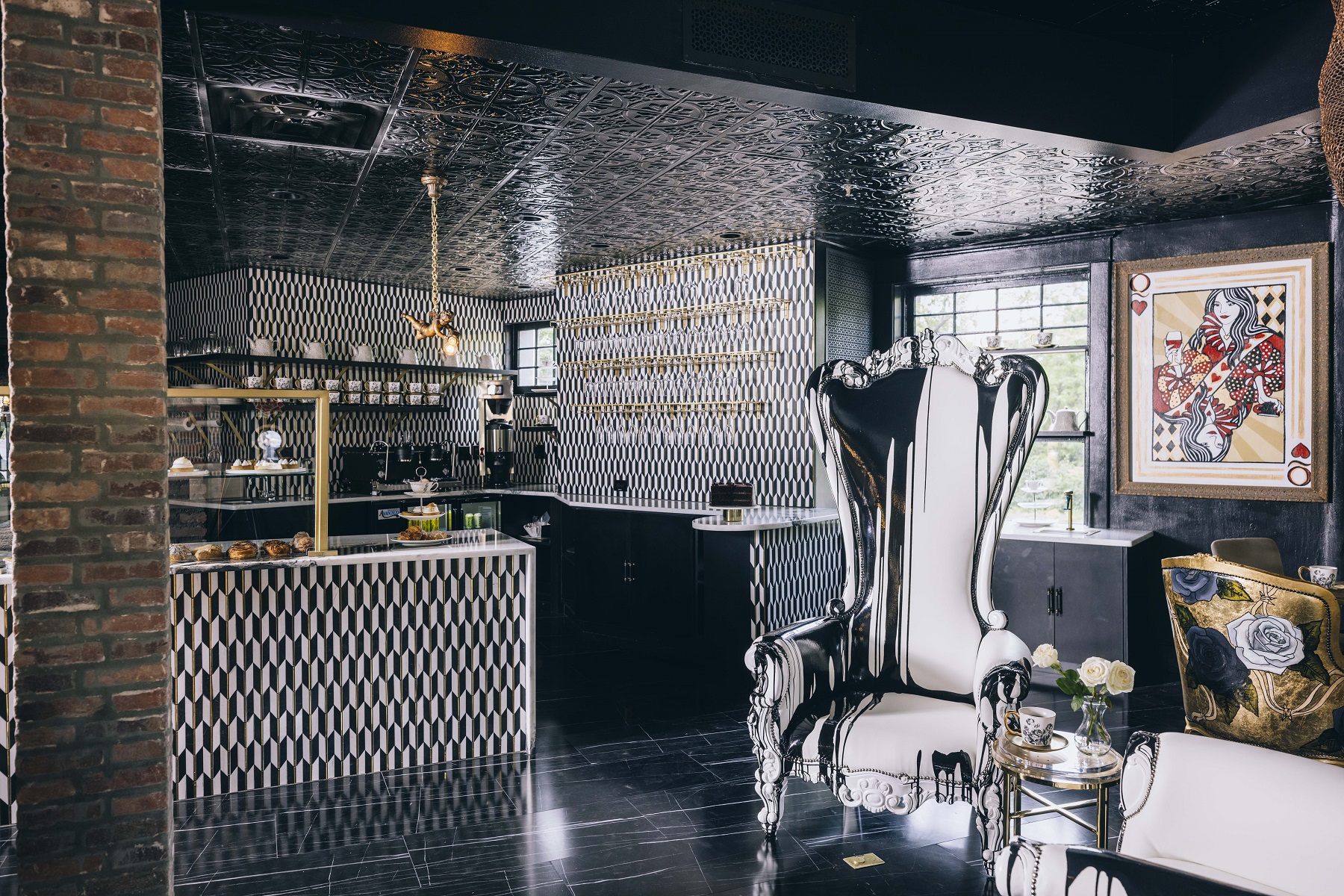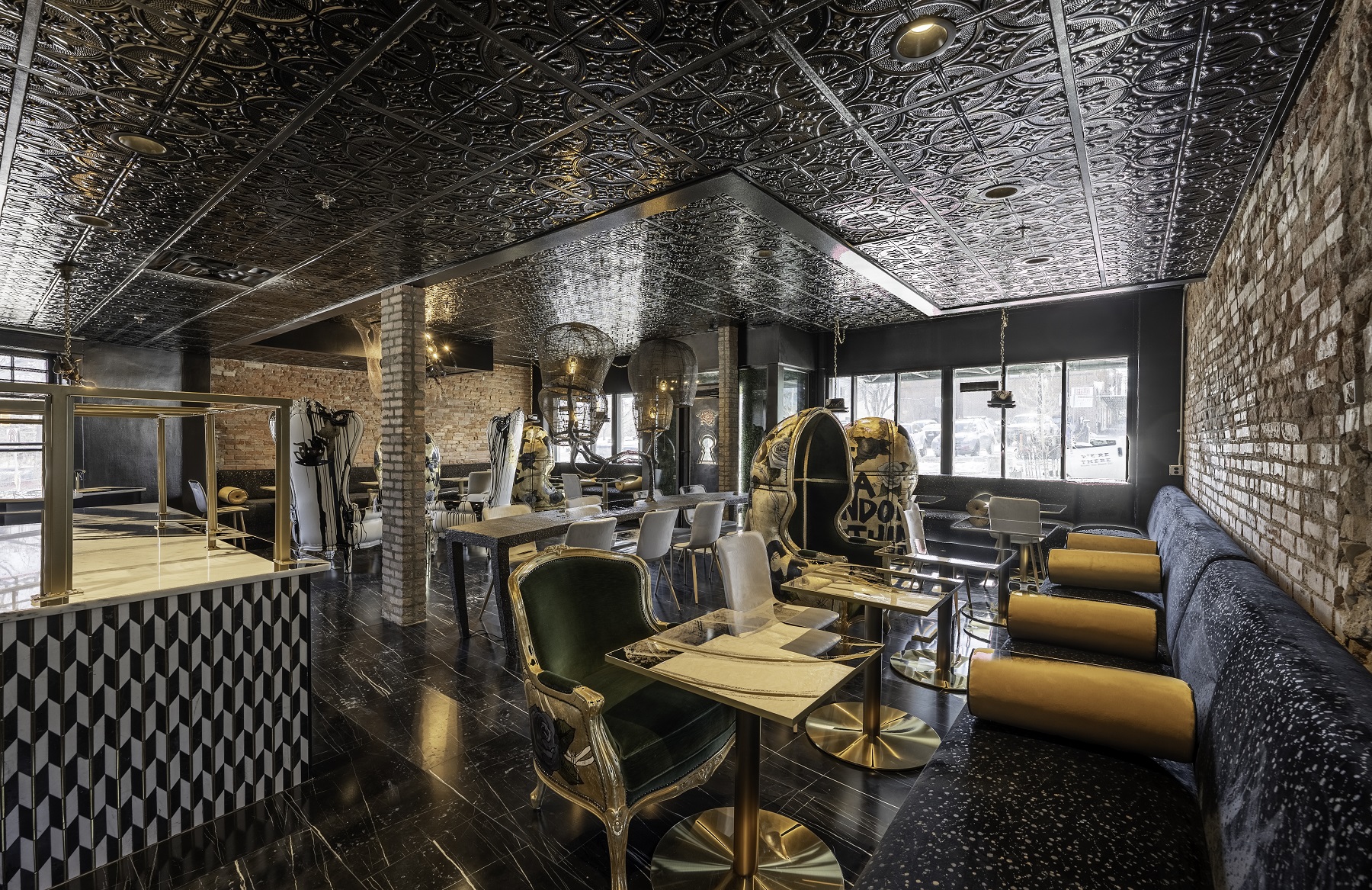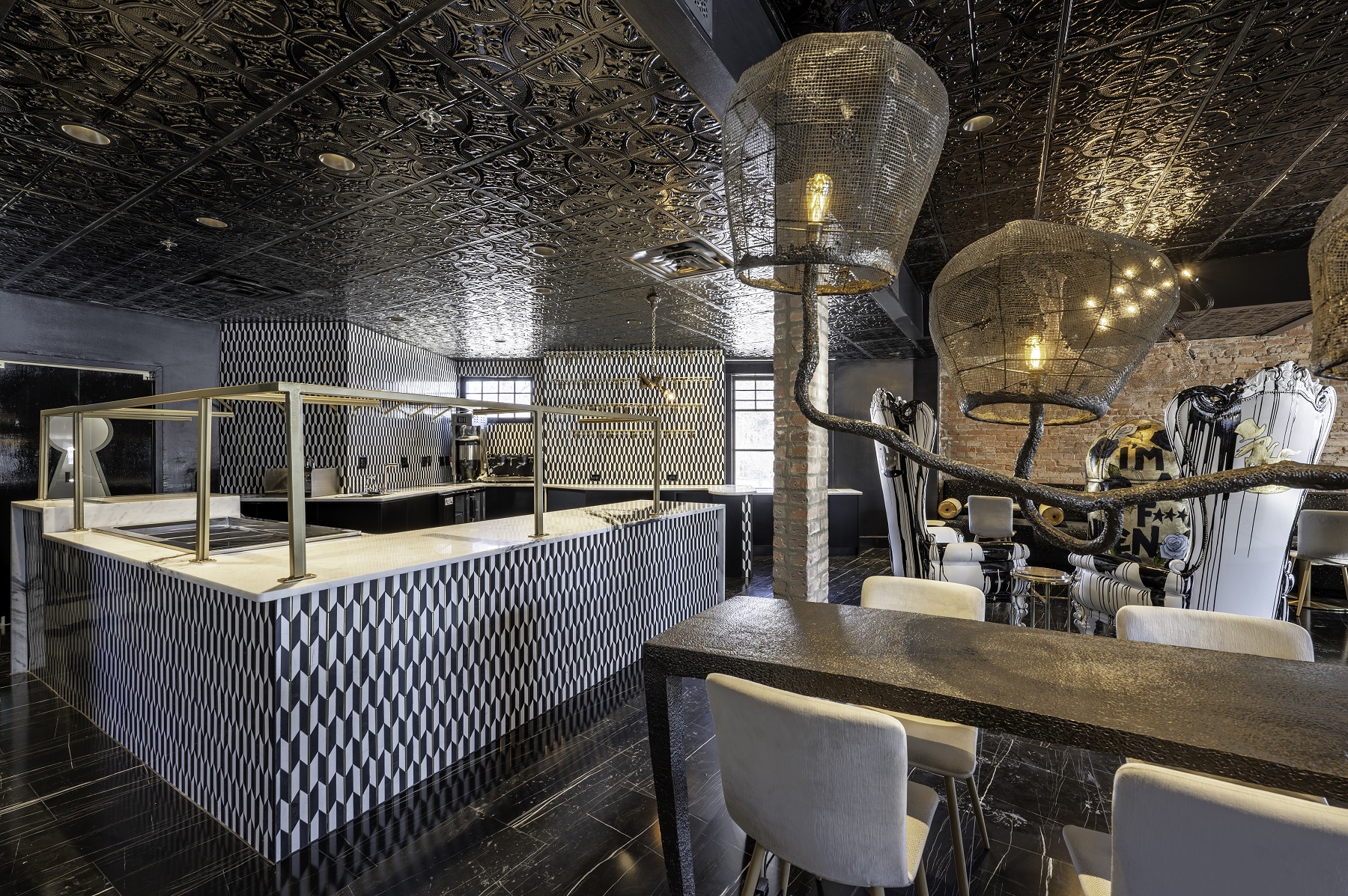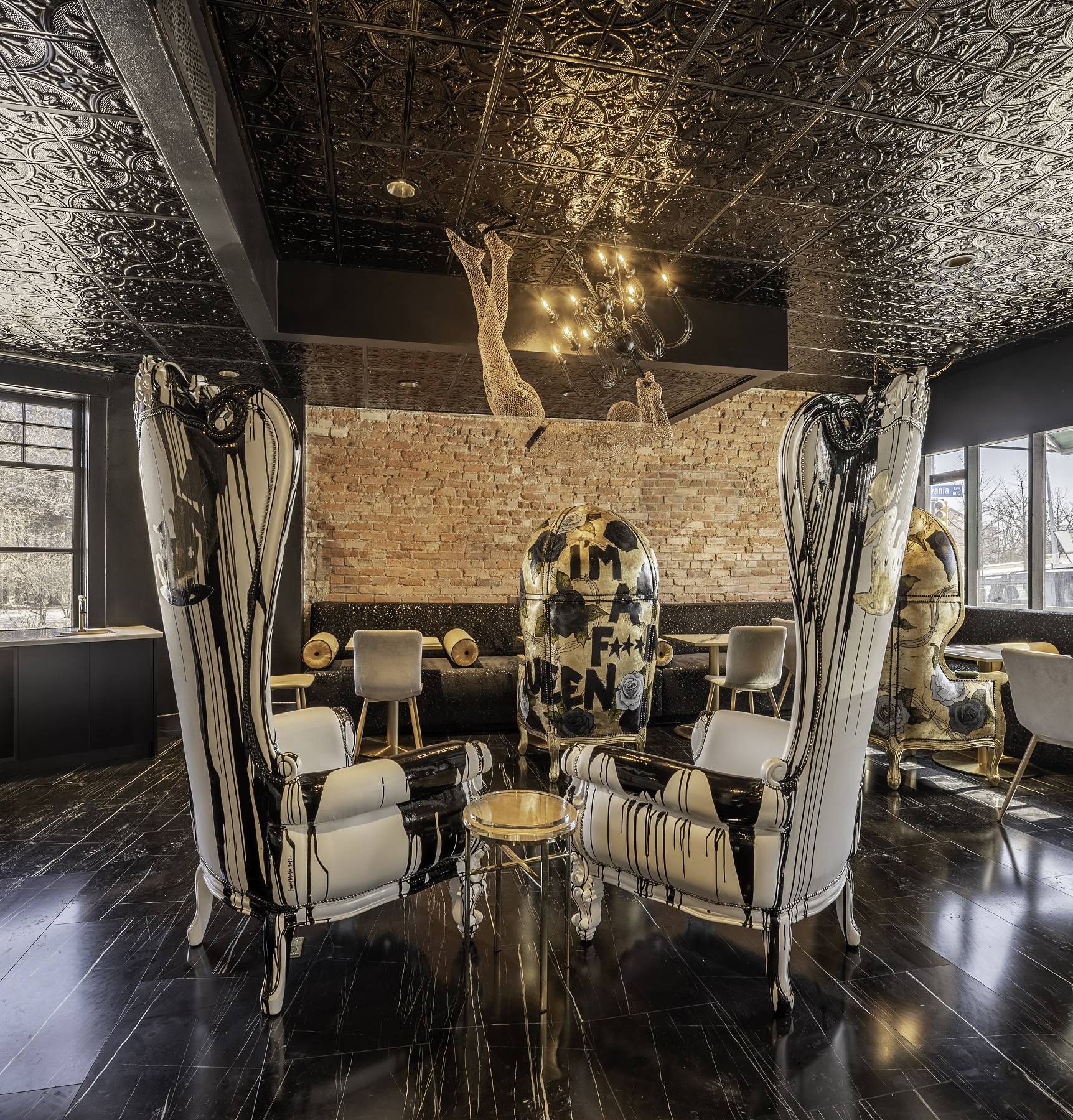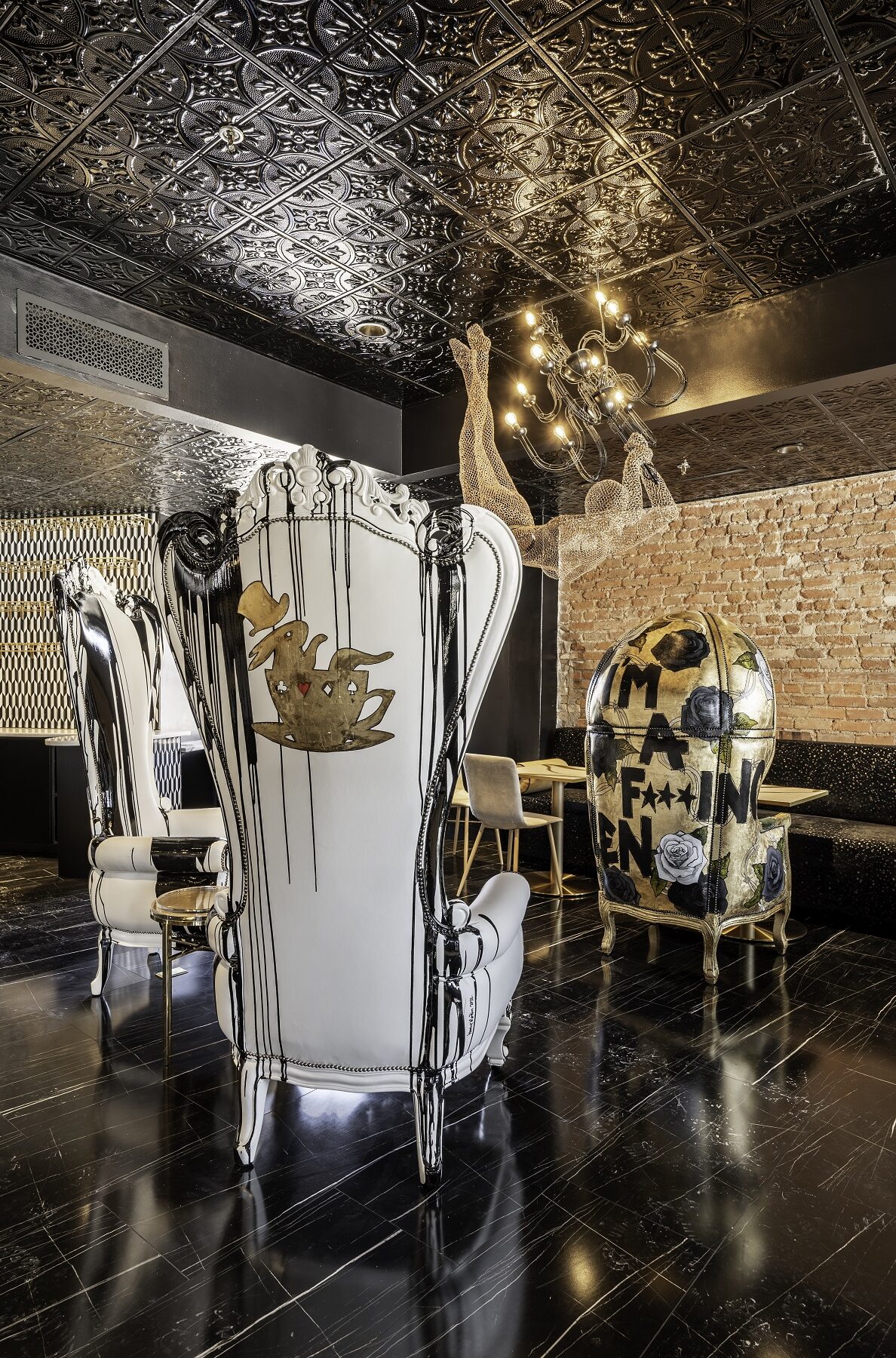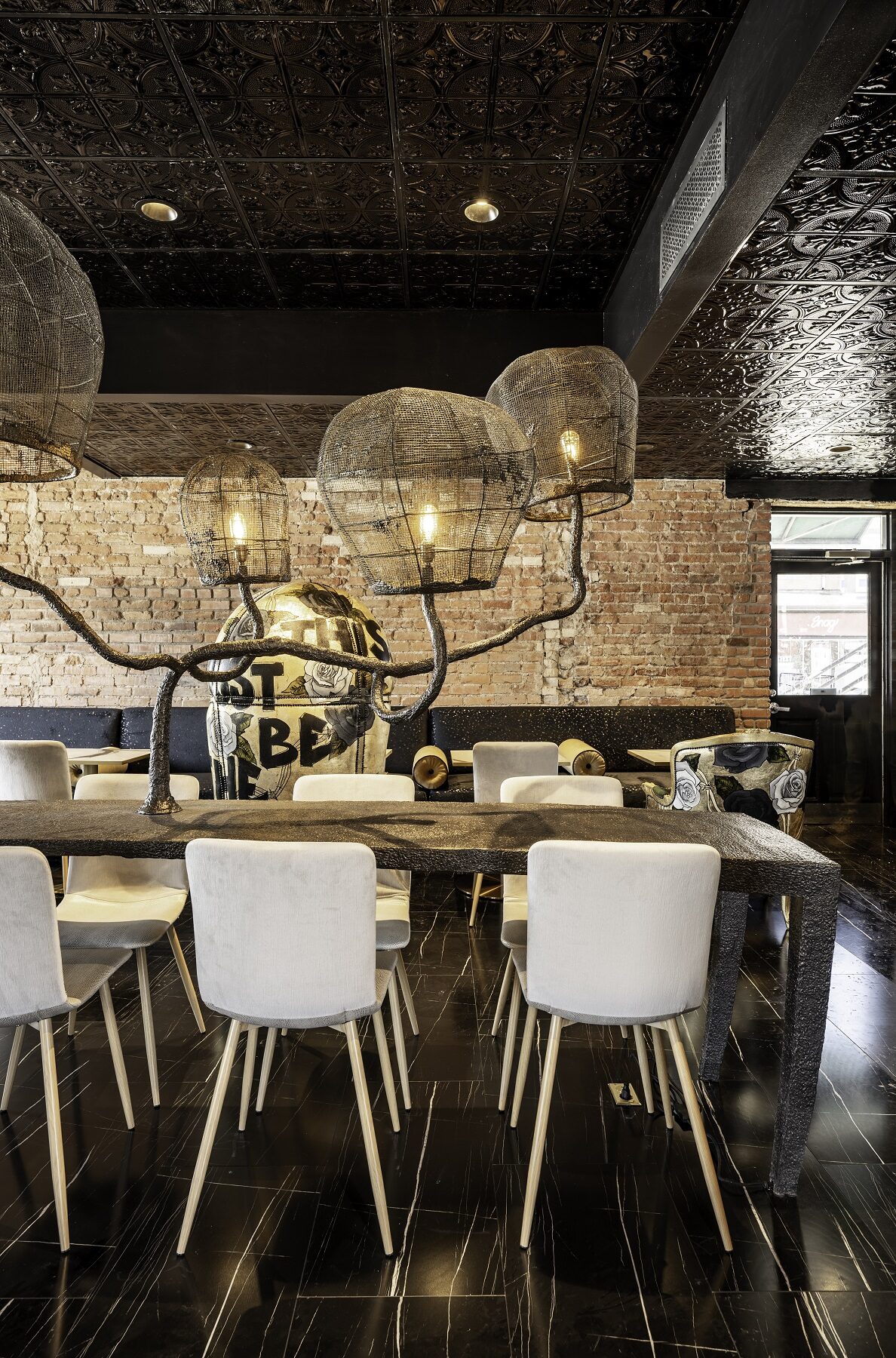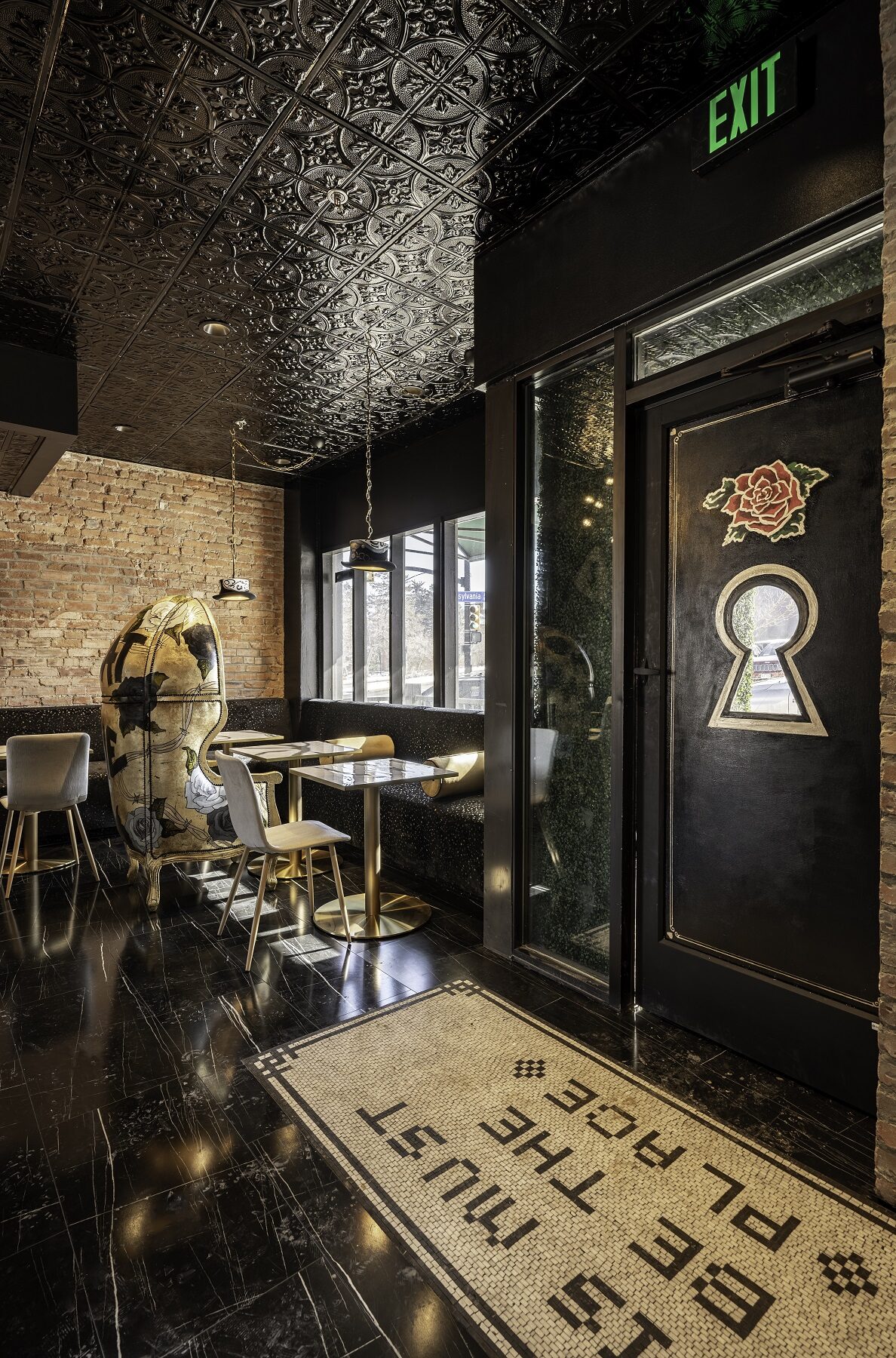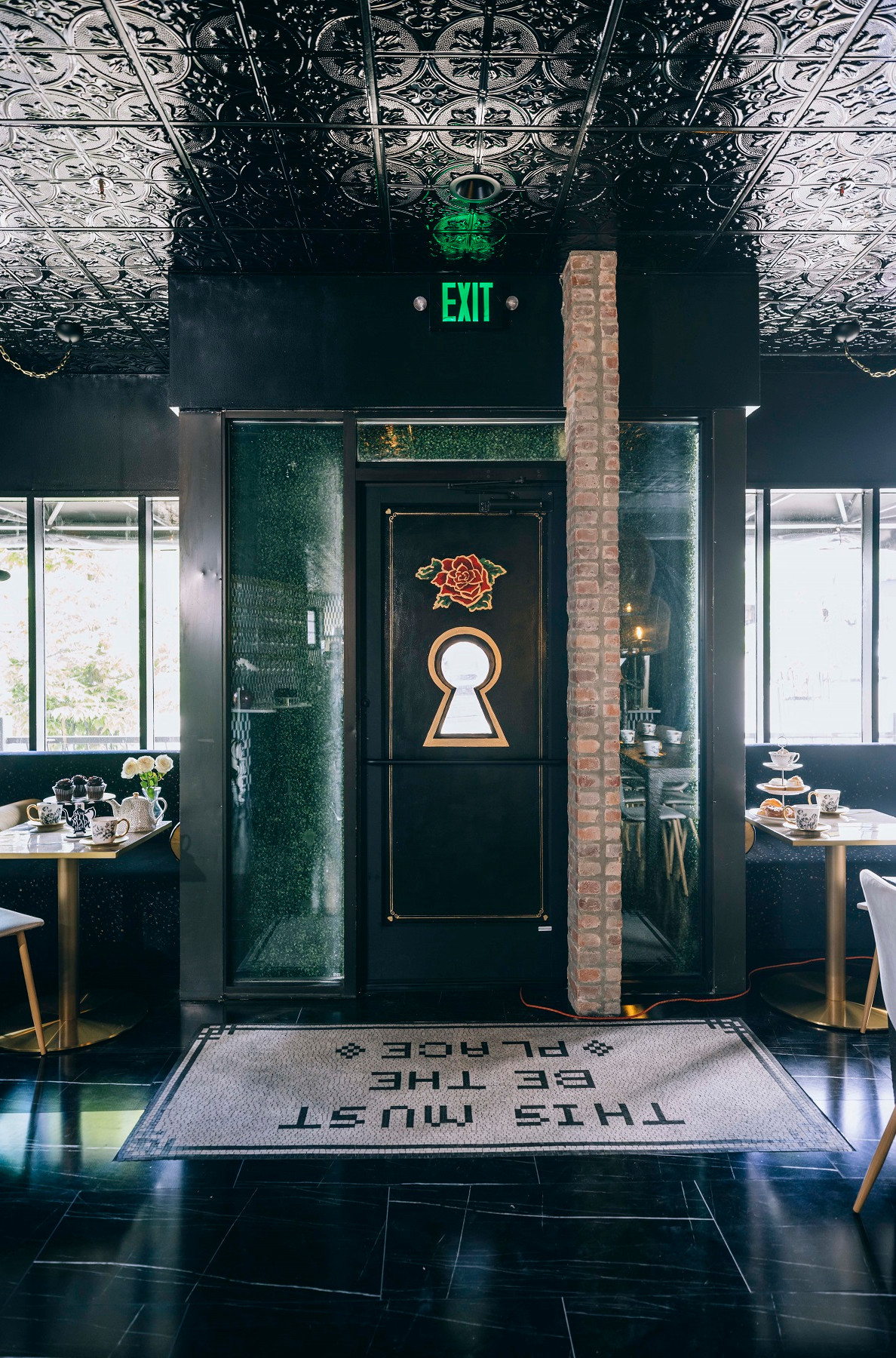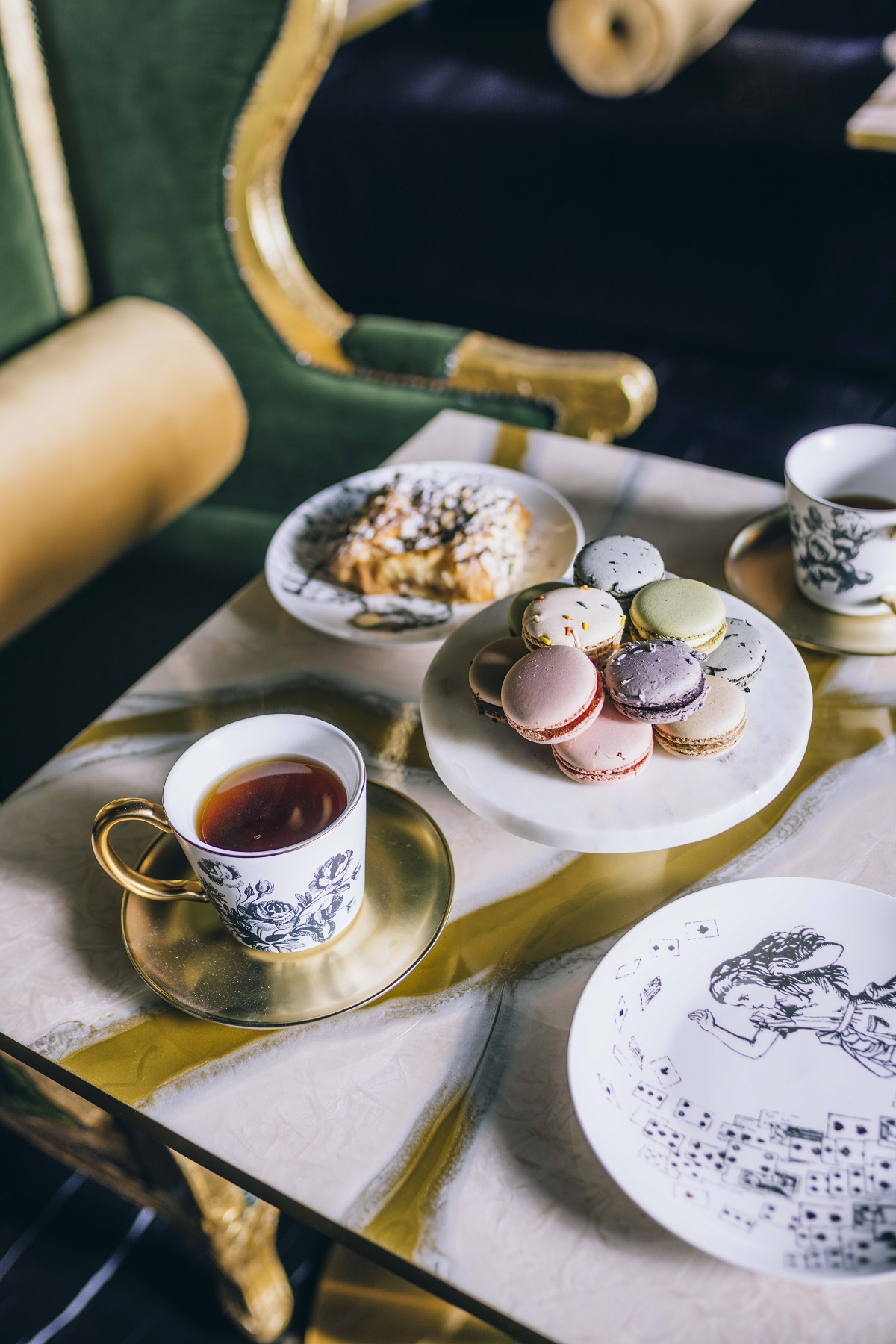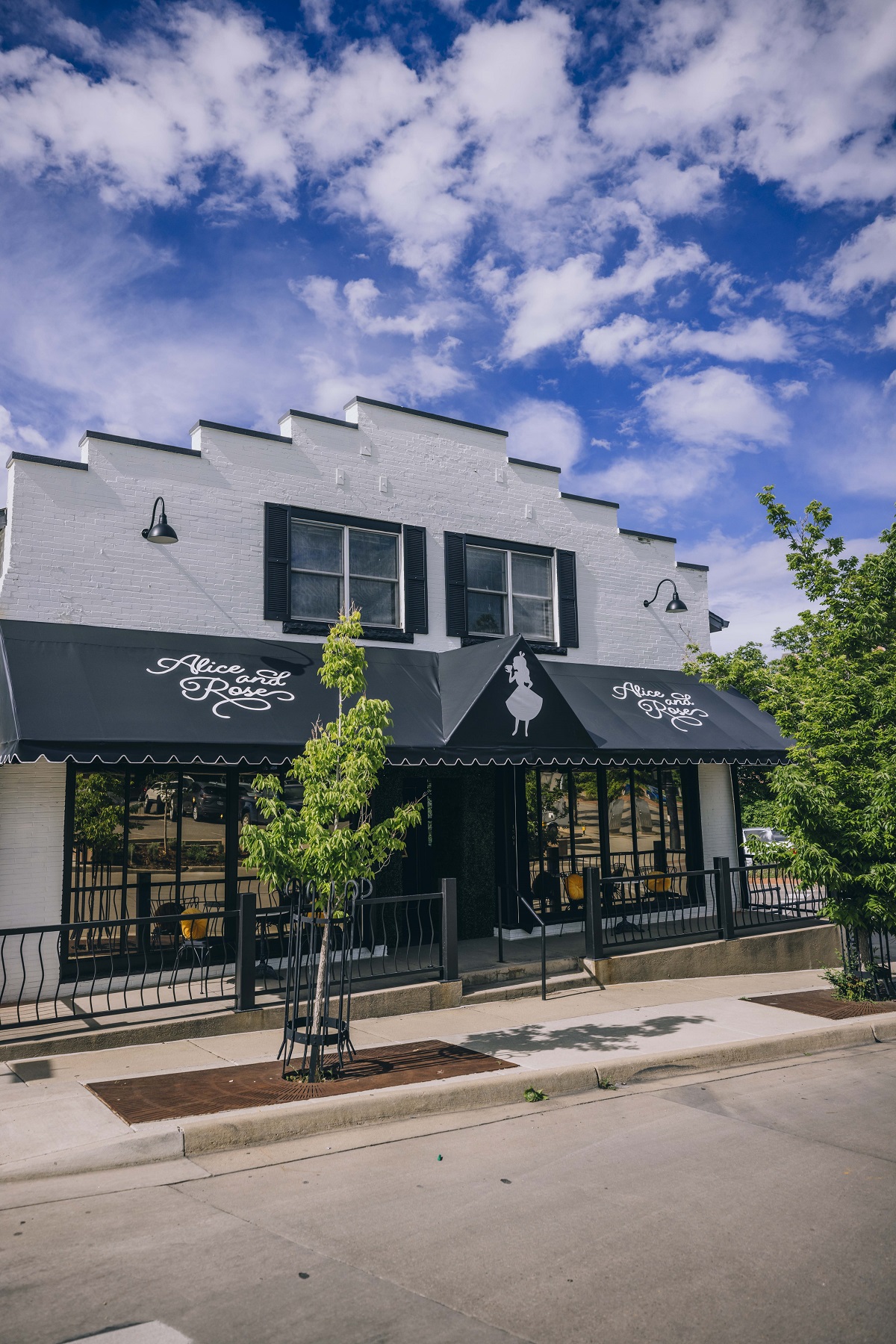 CLICK AN IMAGE BELOW TO VIEW THE FULL GALLERY
About Kari Whitman Interiors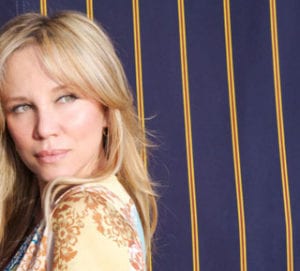 Celebrity interior designer Kari Whitman founded Kari Whitman Interiors in Los Angeles in 1994 as a design build firm specializing in high-end residential interior design. Now based in Los Angeles and Boulder, Colorado, Kari is one of Hollywood's most sought-after interior designer talents. Residential clients including Jessica Alba, Kristen Bell, Melanie Griffith and Antonio Banderas, Nikki Sixx, Justus Parmar, and Don Johnson have embraced her eclectic design style and knowledge of eco-friendly interior design. Kari's expertise also extends into commercial interior design, and projects range from condos to estate homes, boutique hotels to large-scale residential developments. As an Allied Member of the prestigious American Society for Interior Design (ASID), and a member of the Interior Design Society and the International Interior Design Association, Kari has showcased prominent design projects throughout California, New York, Denver, Colorado, Aspen, Jackson Hole, Miami, and Dallas. To spend more time in nature, Kari now operates out of her residential interior design office in Boulder, Colorado.