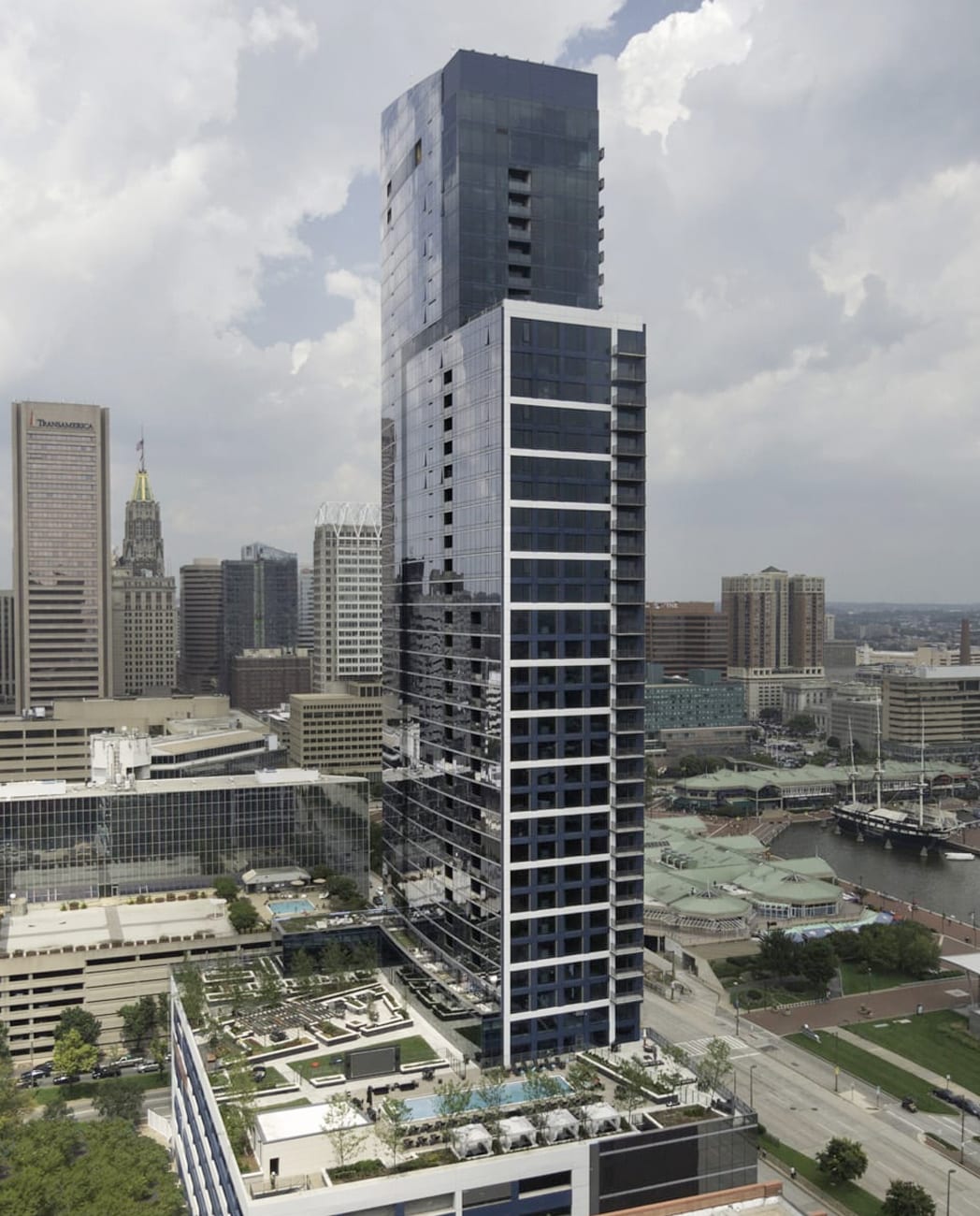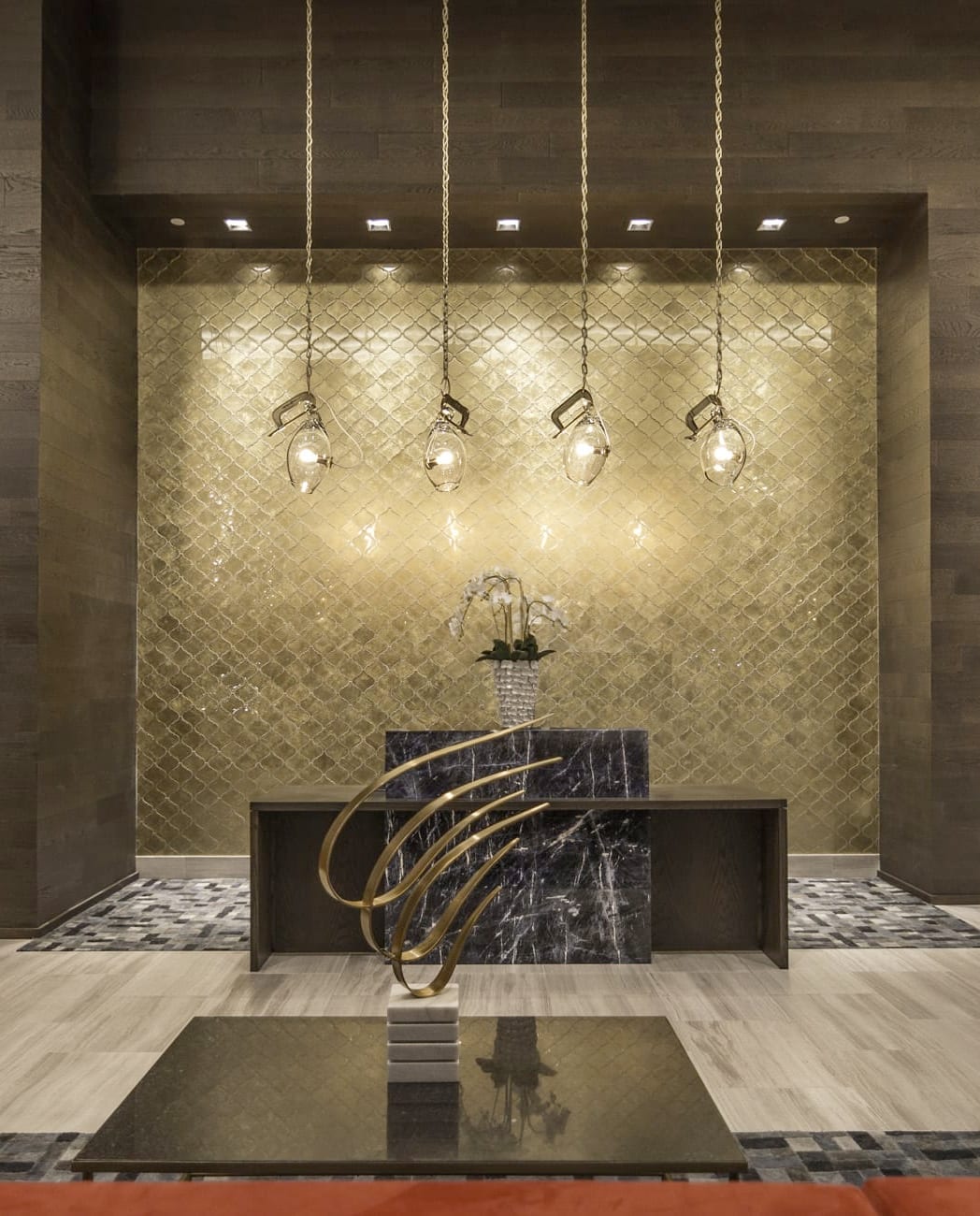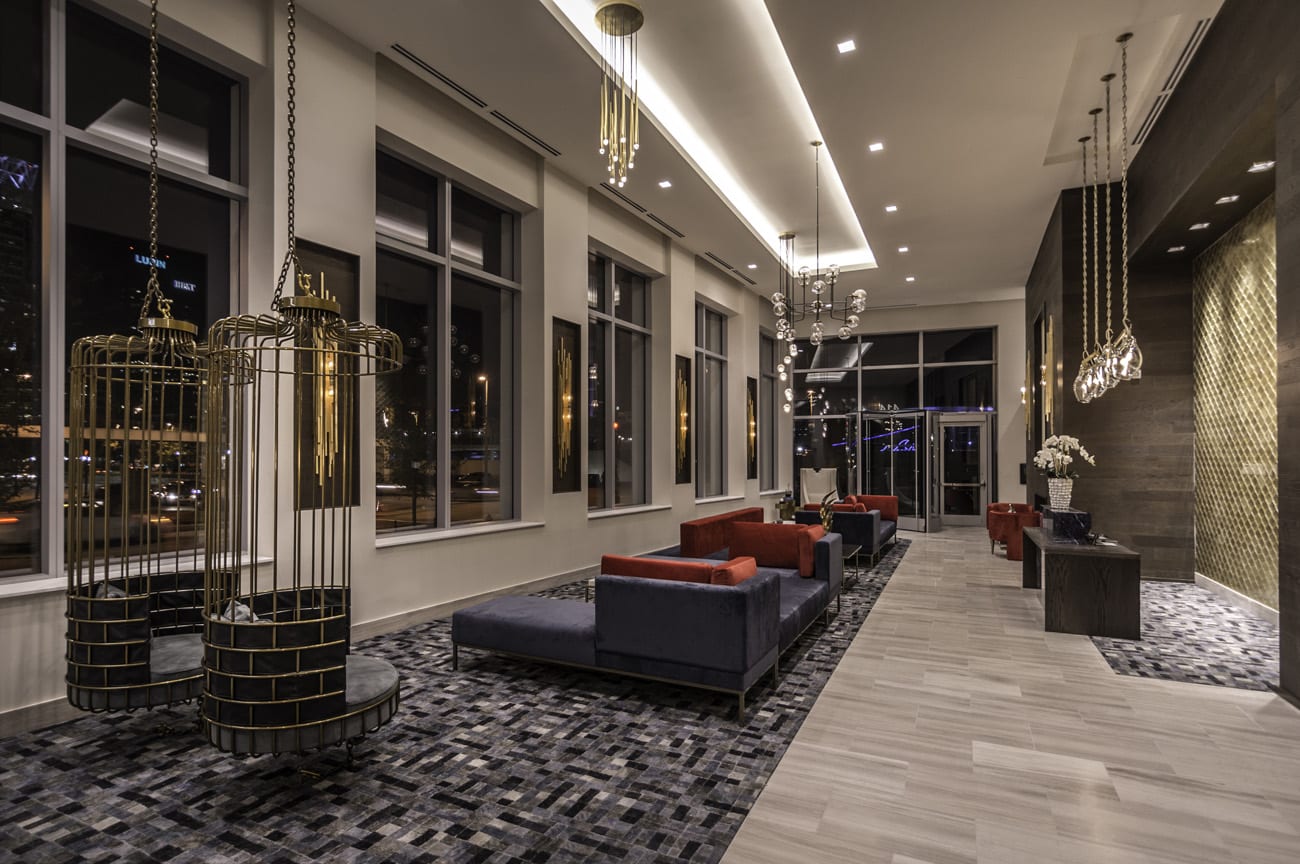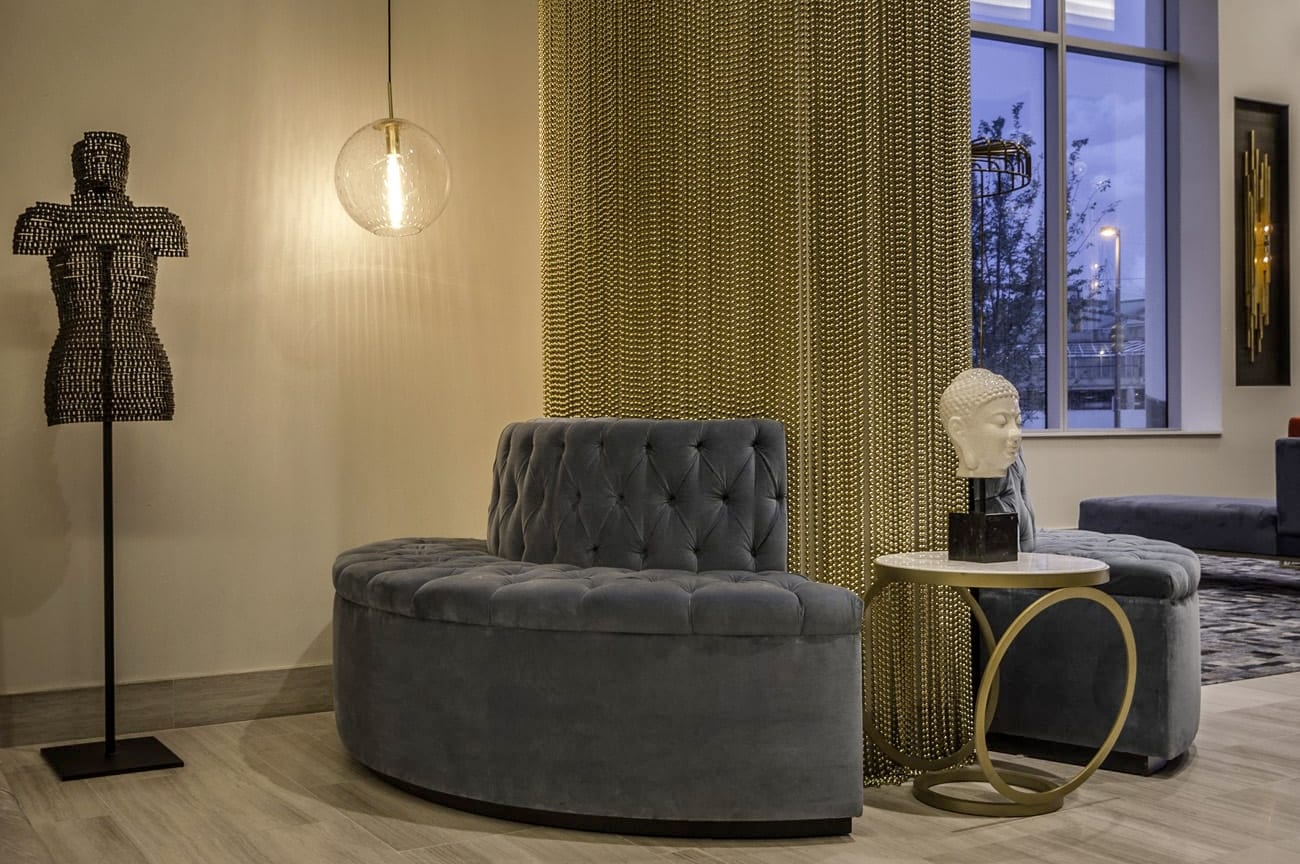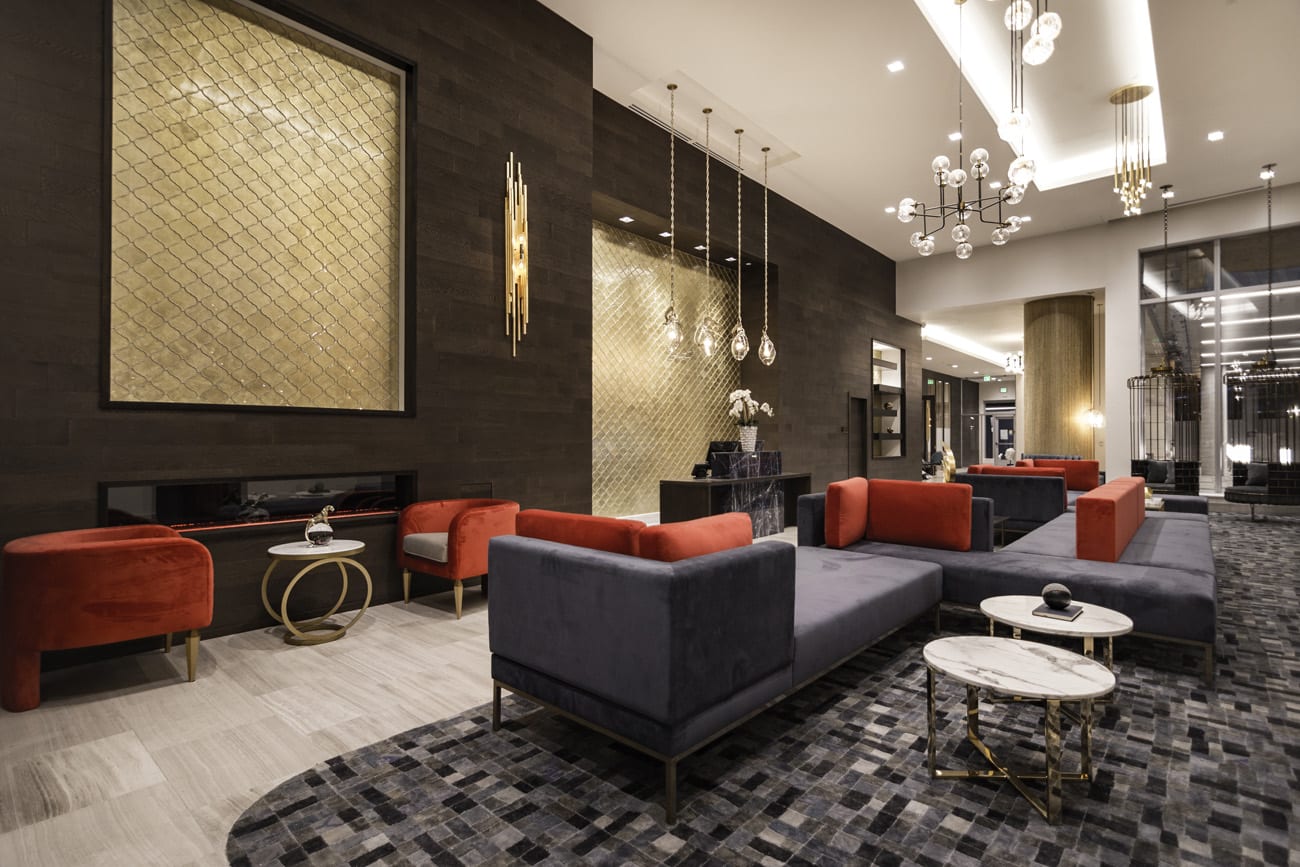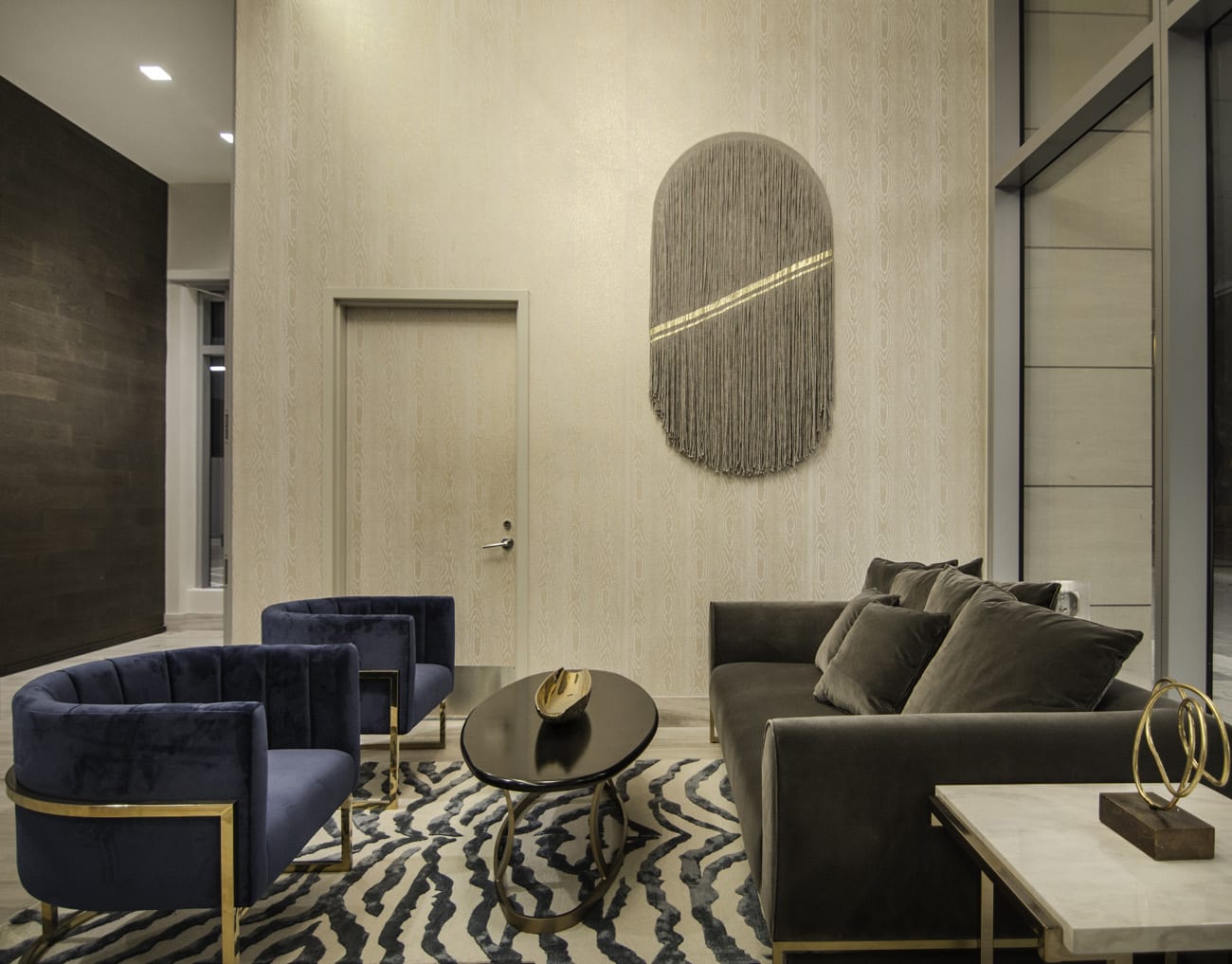 Amidst Baltimore's urban renaissance is born a new landmark, 414 Light Street, which combines a mix of artistic, rustic, modern, and urban cutting-edge to make a 44-story residential tower that is both chic and trend-setting. Los Angeles-based Kari Whitman Interiors brought the project to life whose clients include celebrities such as Jessica Alba, Kristen Bell, Don Henley, and a Saudi Arabian royal family. The client wanted everything to be midcentury modern with touches of blue and gold brass. Whitman obliged with the tower's lobby featuring the tones in everything from crushed velvet sofas, funky, floating birdcage chairs, and ornate gold art pieces. Unusual fabric pairings and mixed metals combine to form a New York meets Miami vibe.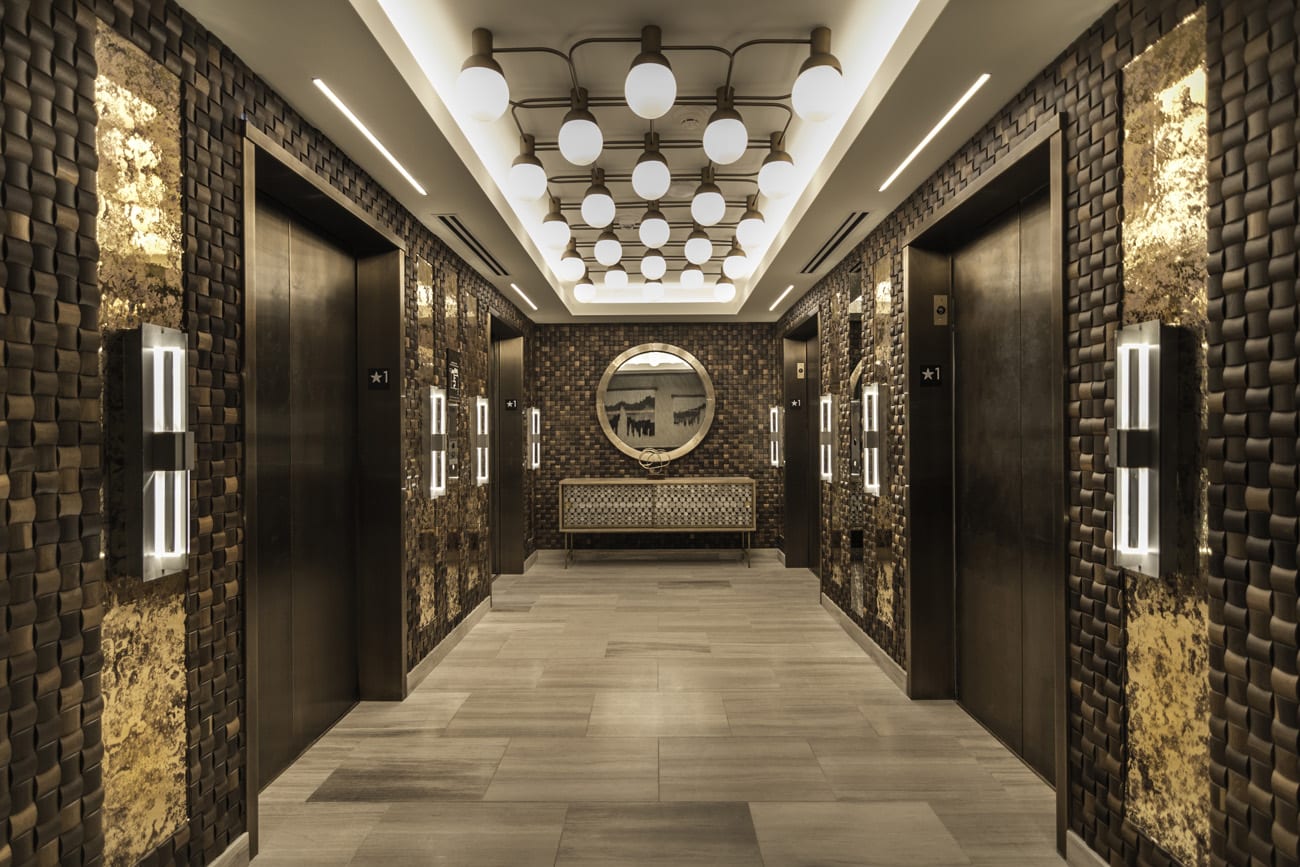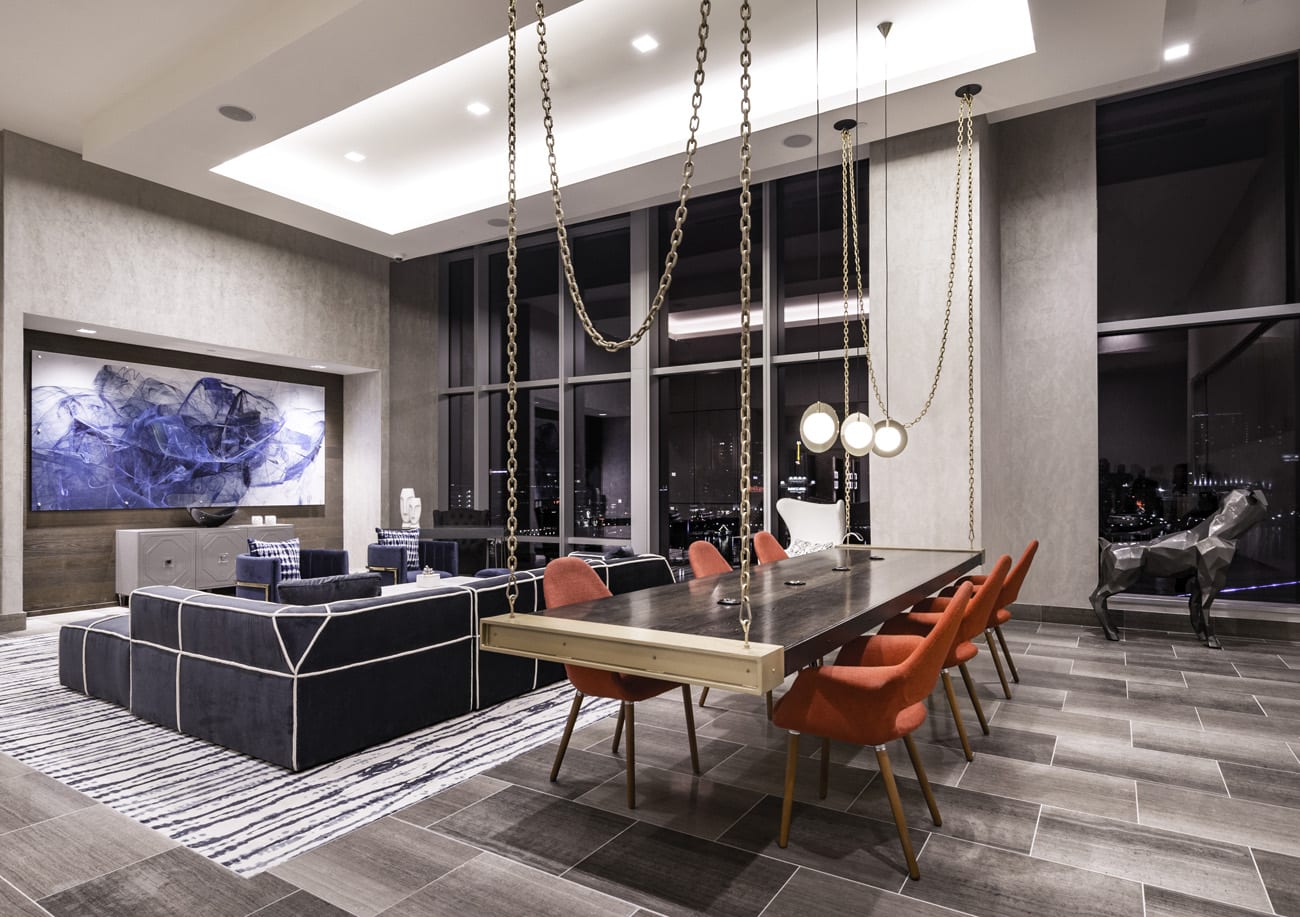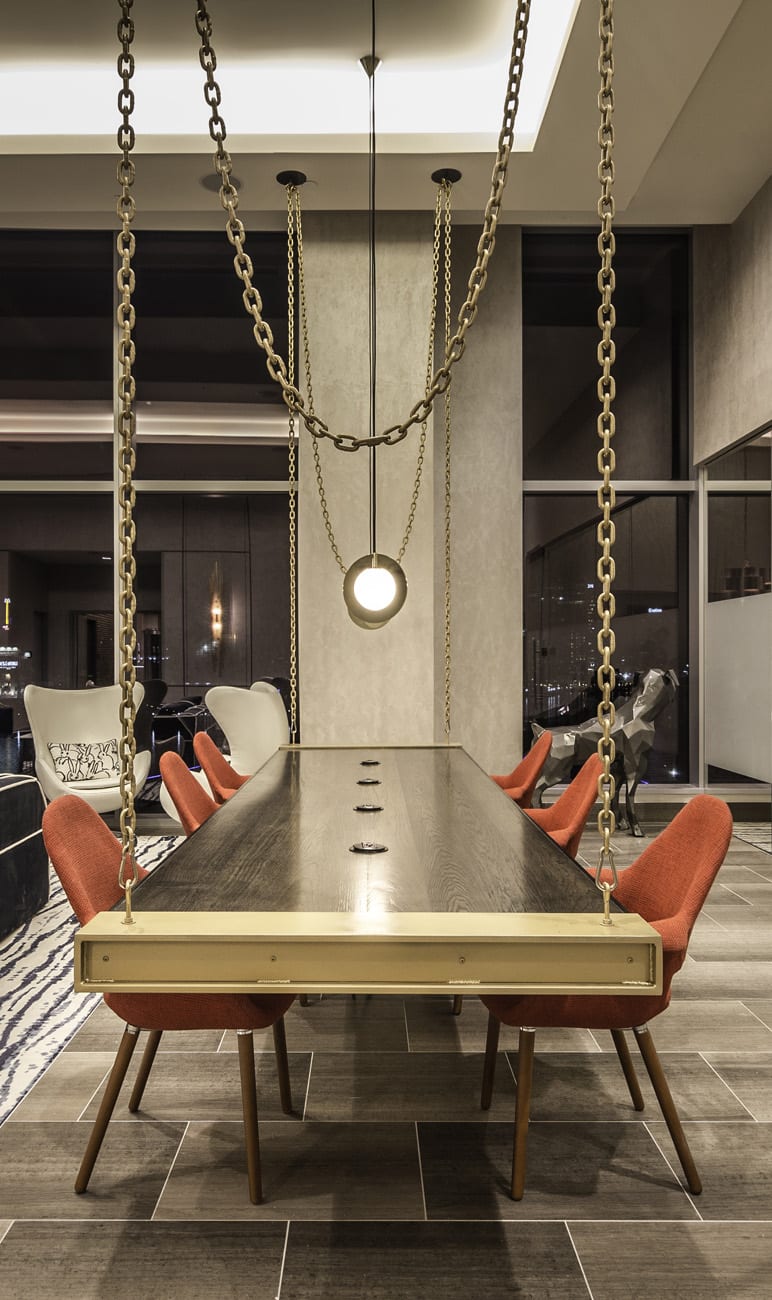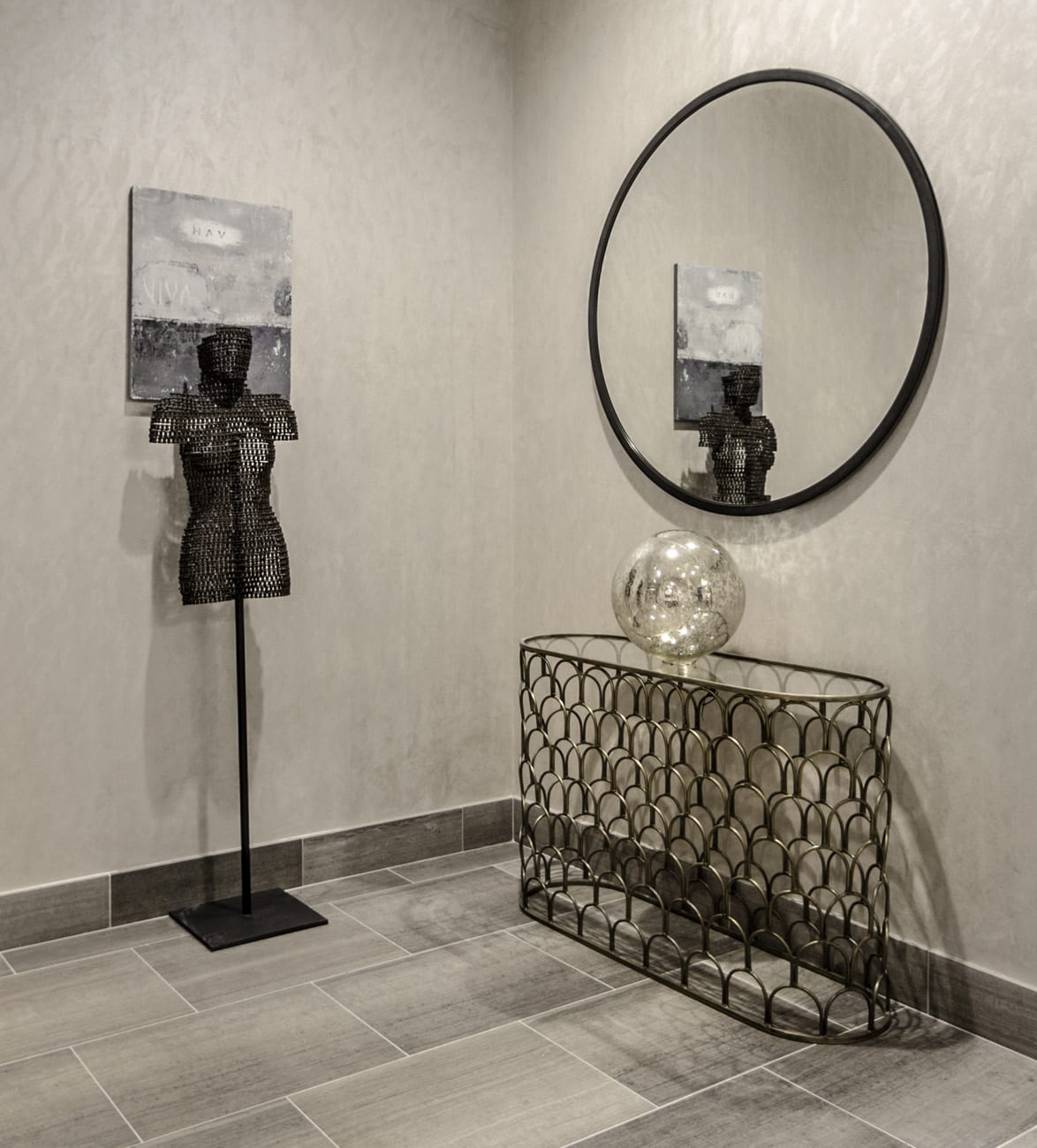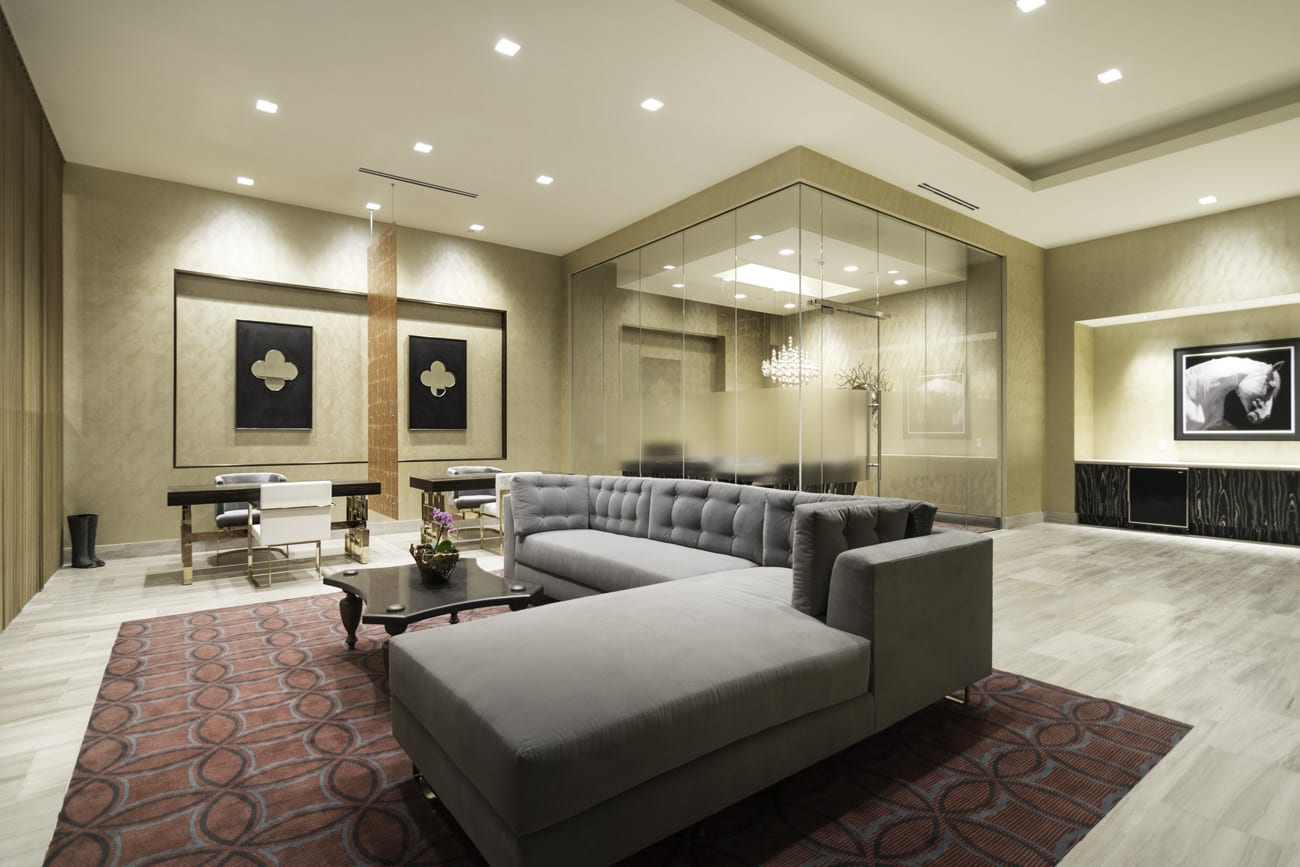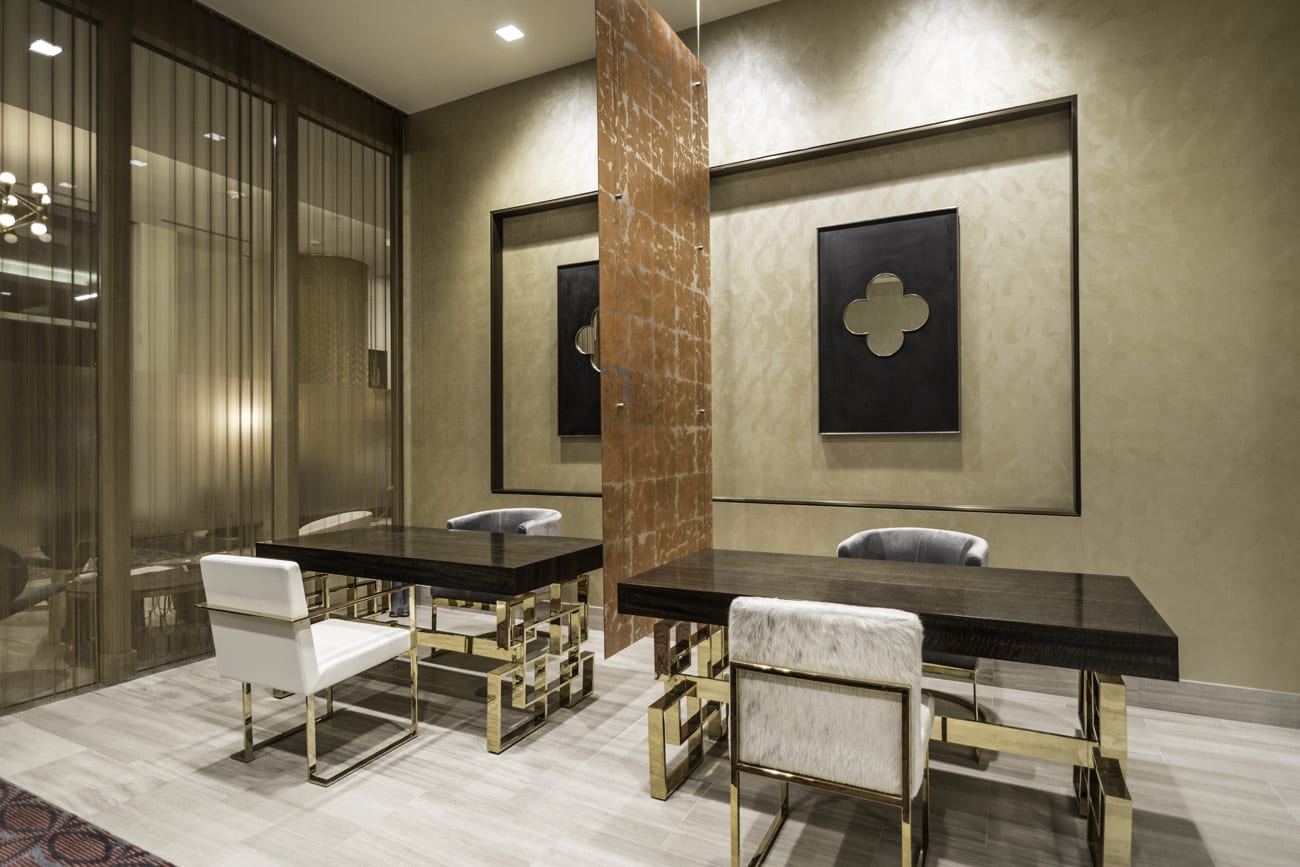 International interior designer Kari Whitman has visited Baltimore dozens of times to explore its communities in order to incorporate the city's true character at 414 Light Street. She sourced art for the project both locally and internationally. Unique design features such as an expansive terrace with pool, garden, and dog park, plus a theater, game room and pet spa all contribute to an overall 'zen lifestyle' for its residents.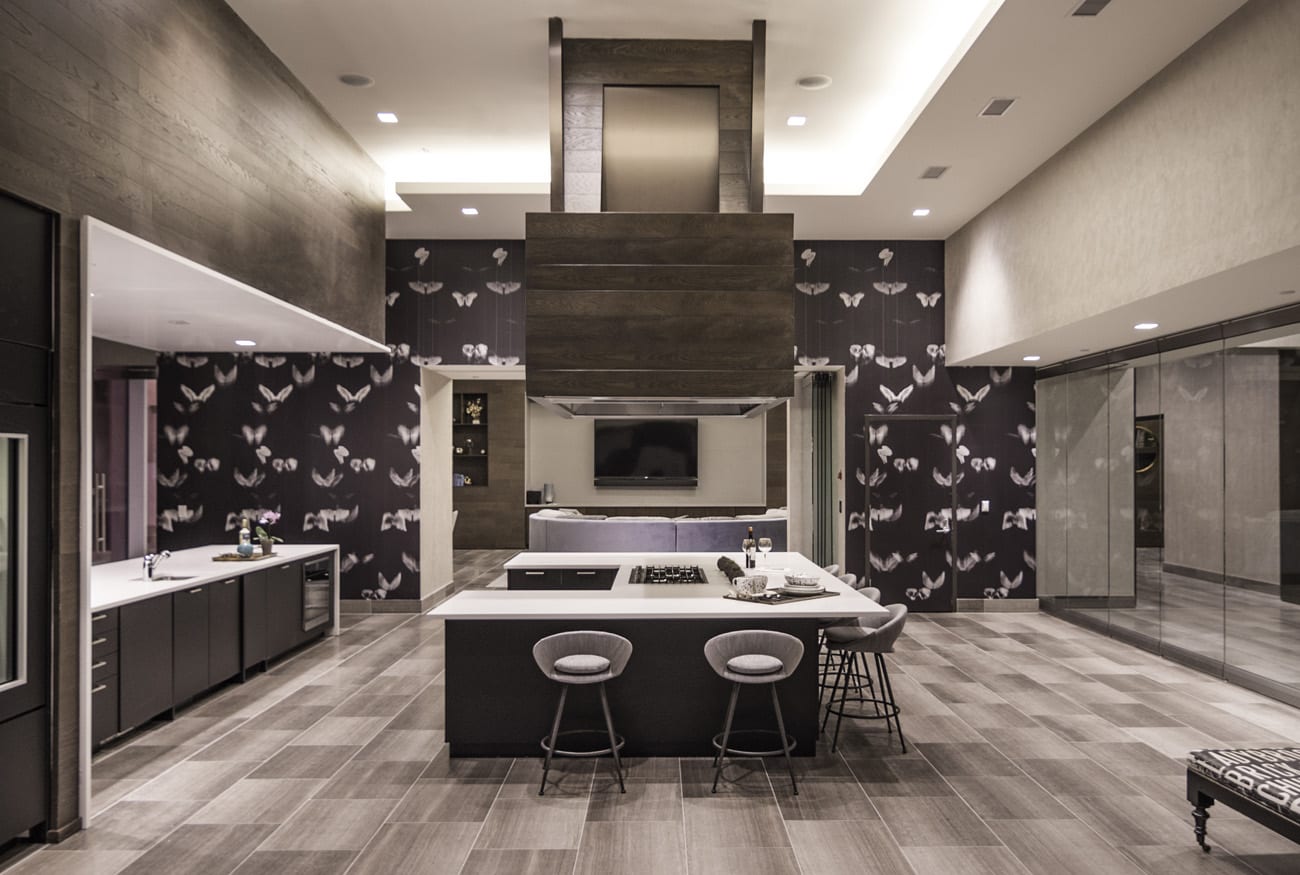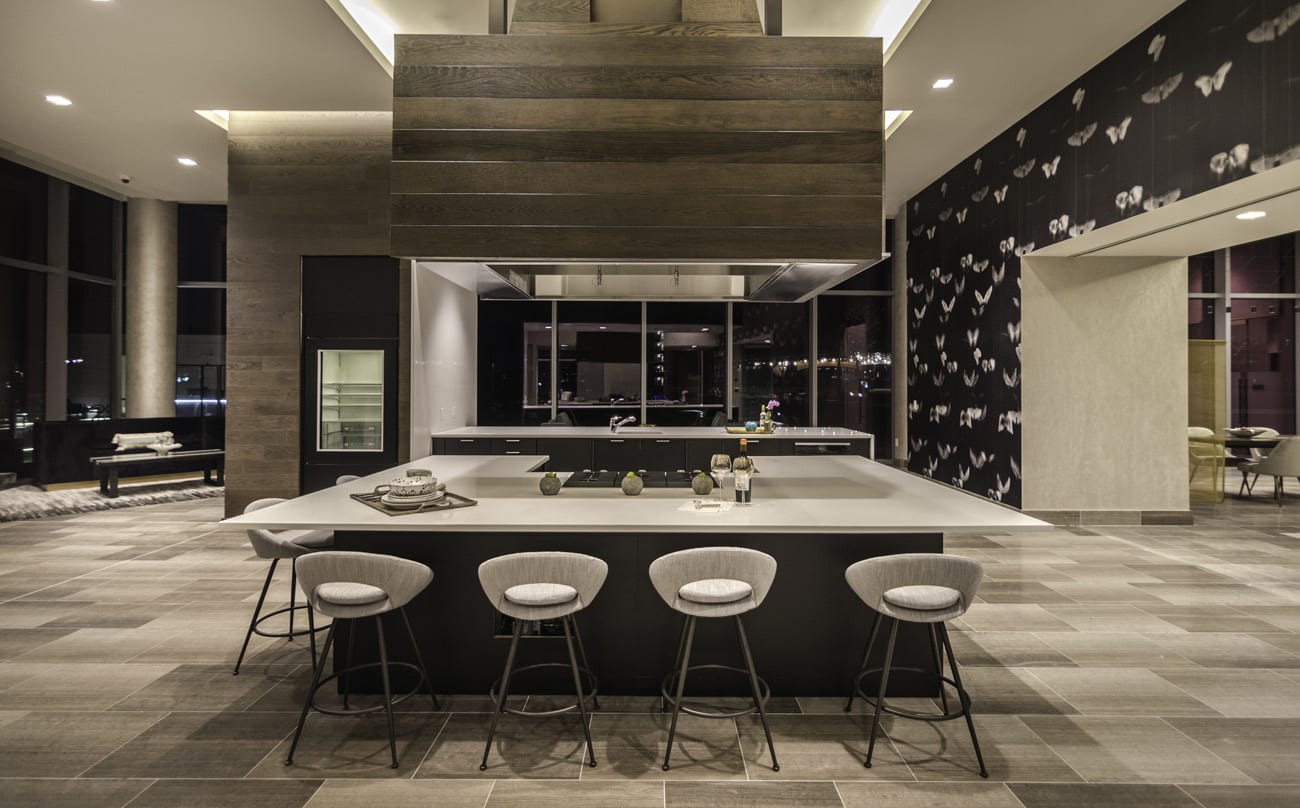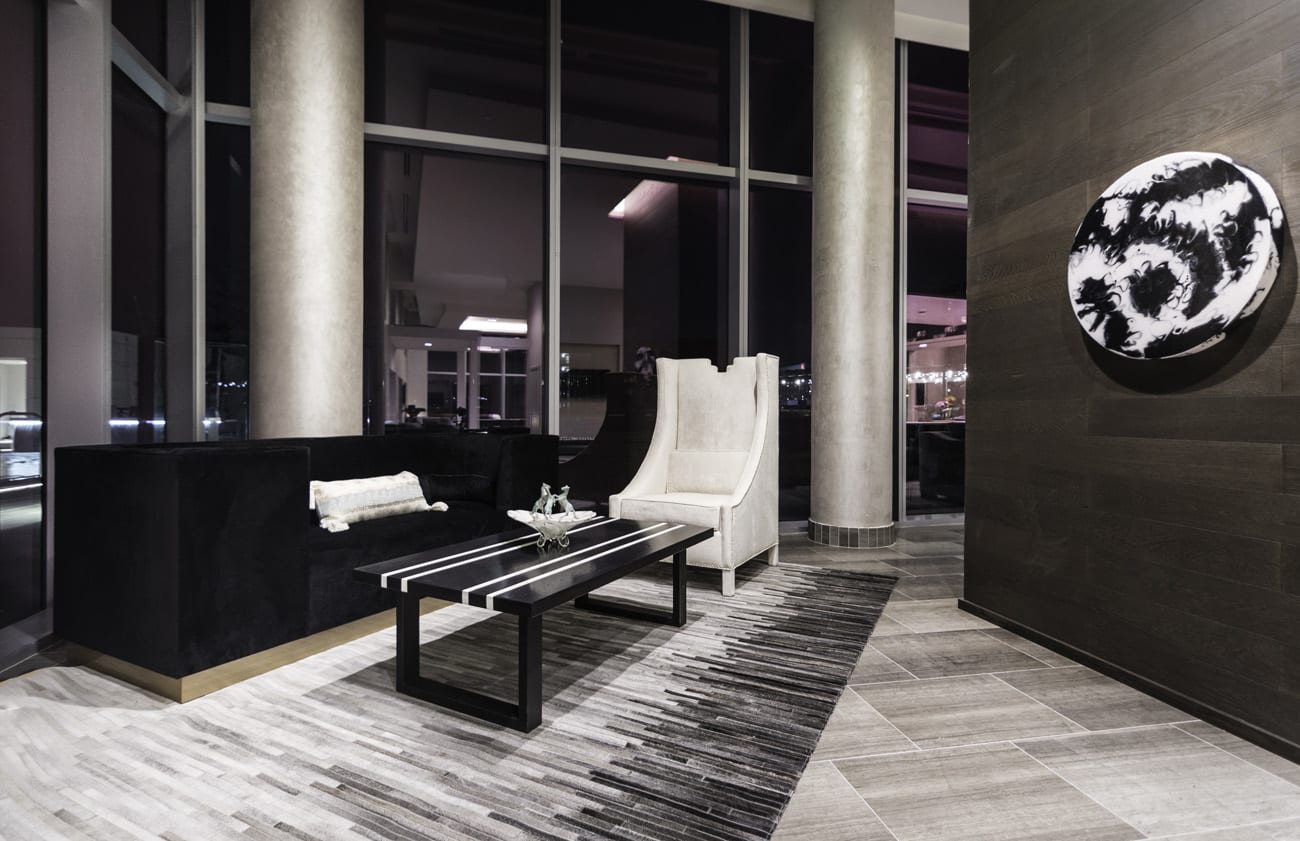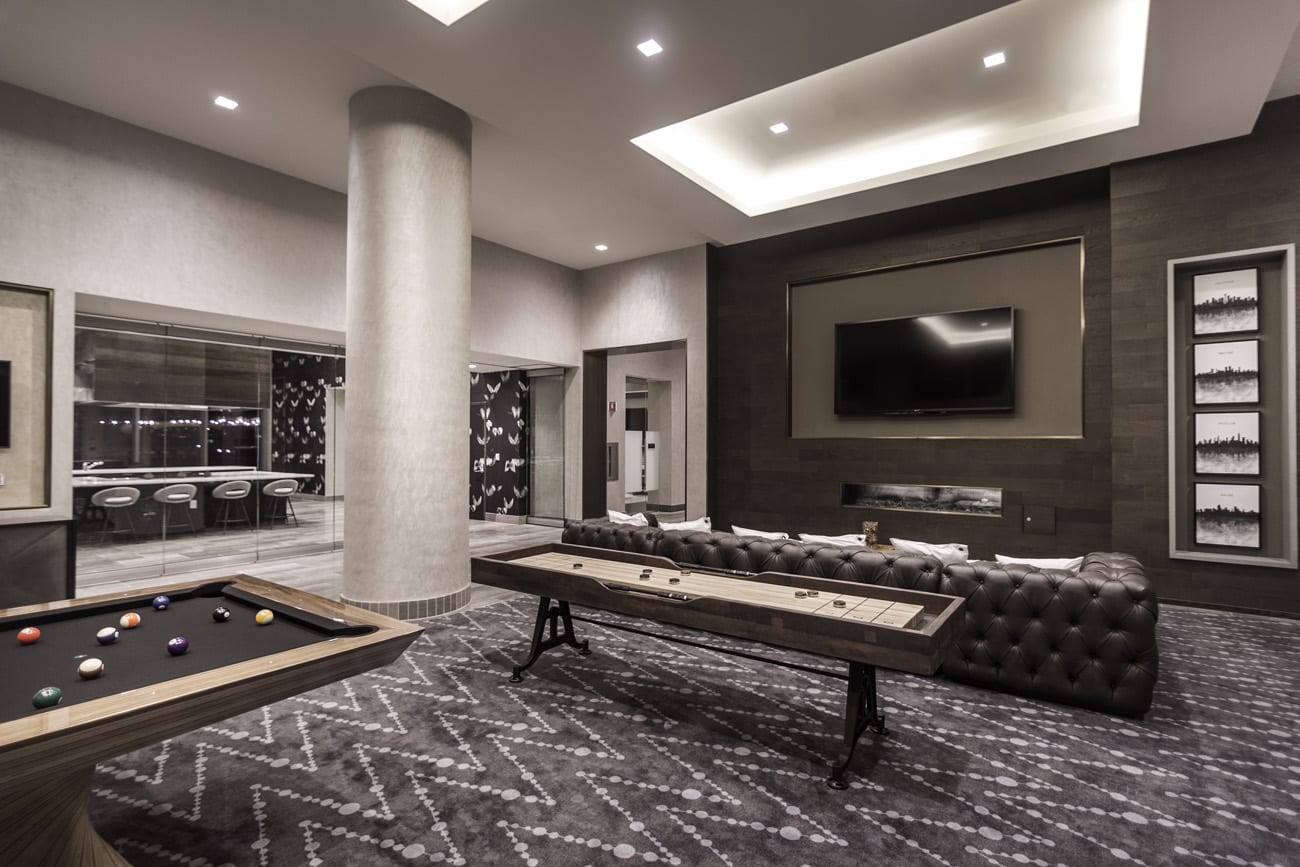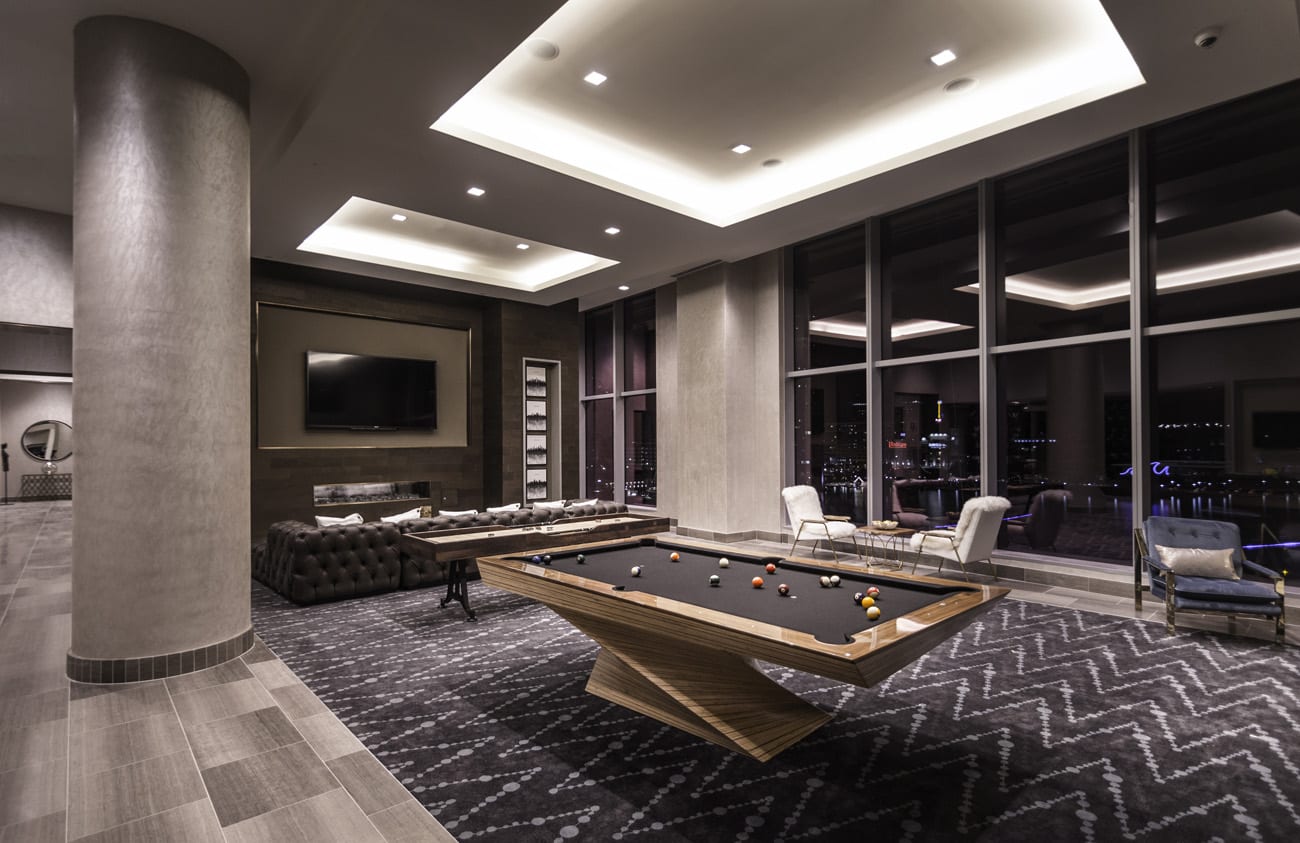 Contributing to the unique zen vibes at 414 Light Street are a "floating" desk in the business center and a custom pool table in the game room. There's also real grass in the outdoor park on the seventh floor, which offers plots for garden-minded people and a giant TV screen, grill and pool with a waterfall for those more into relaxing.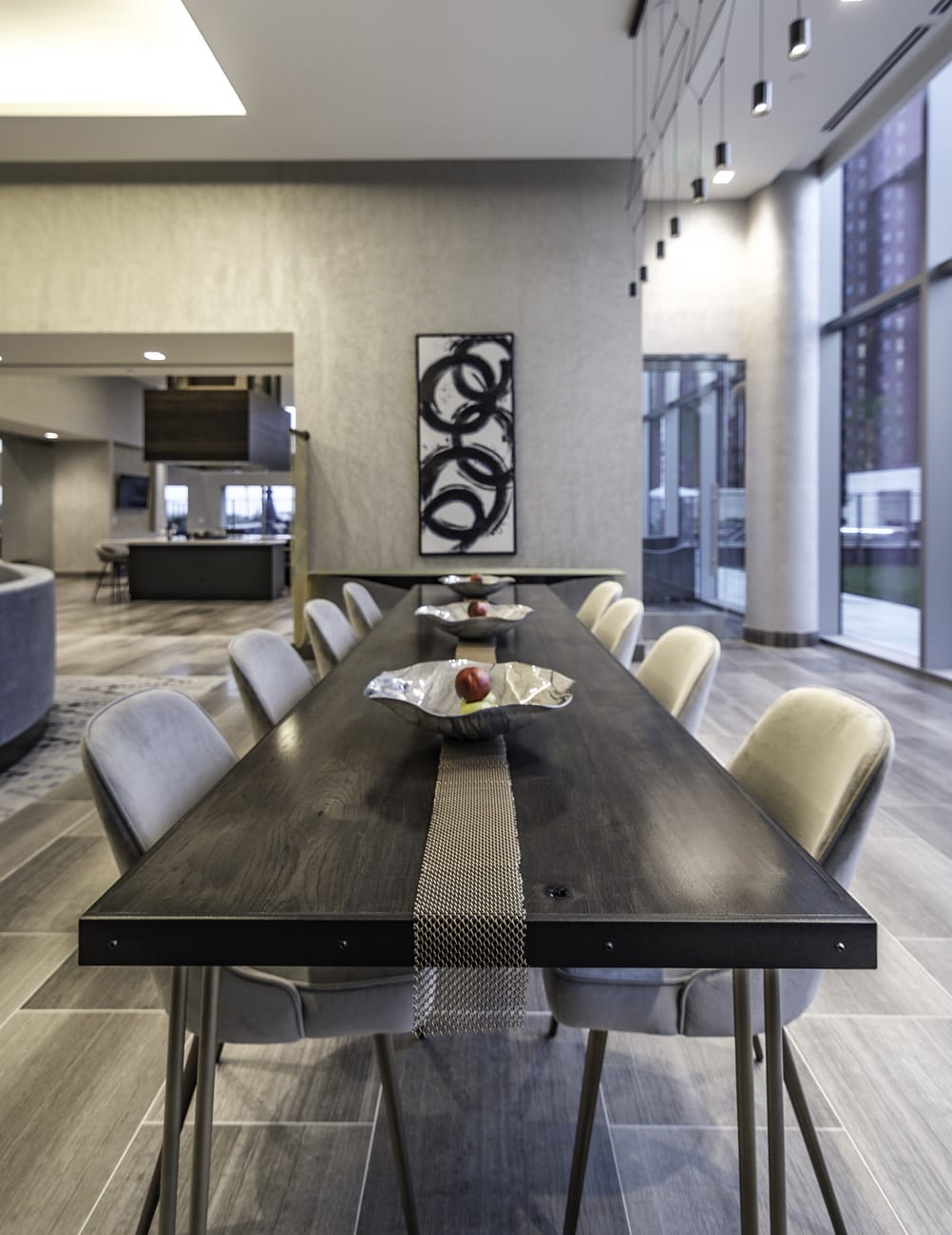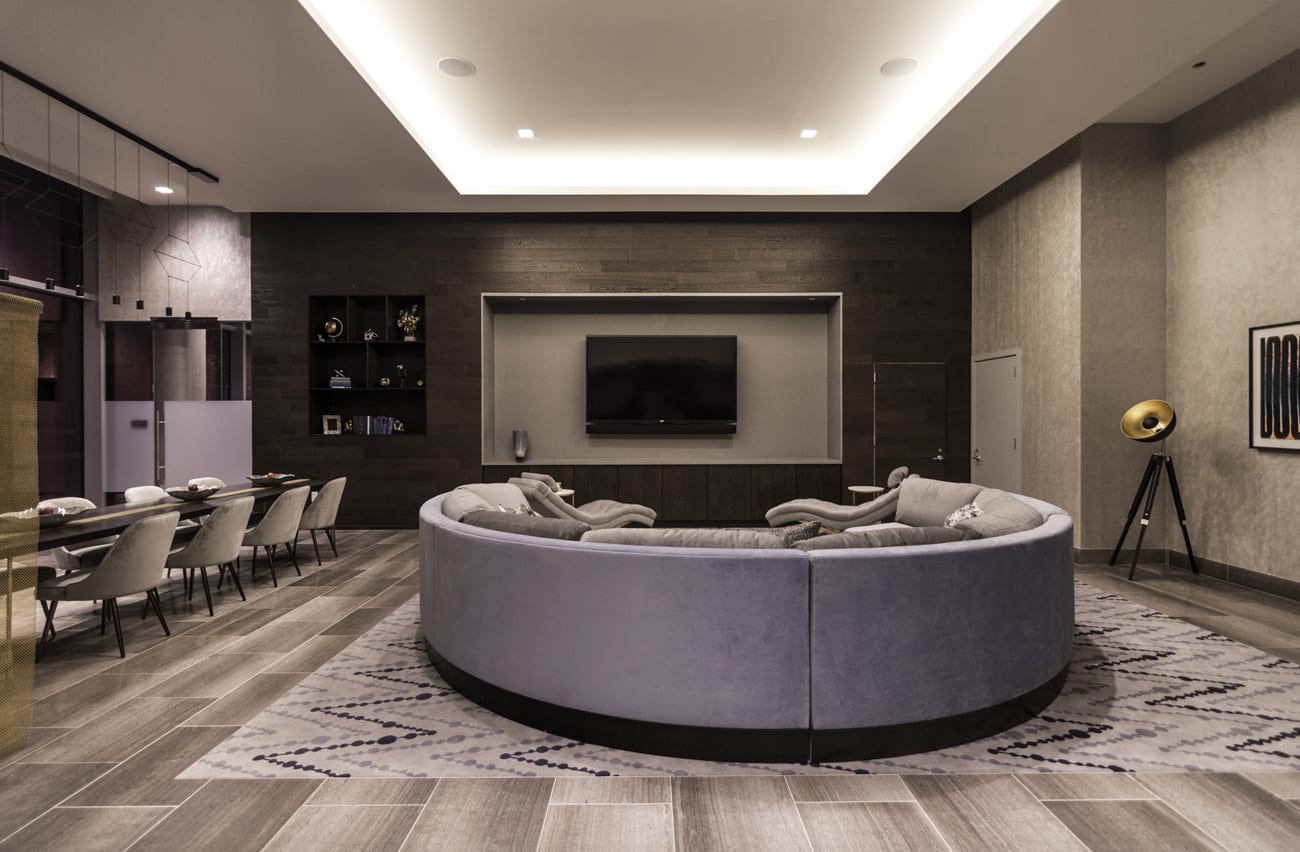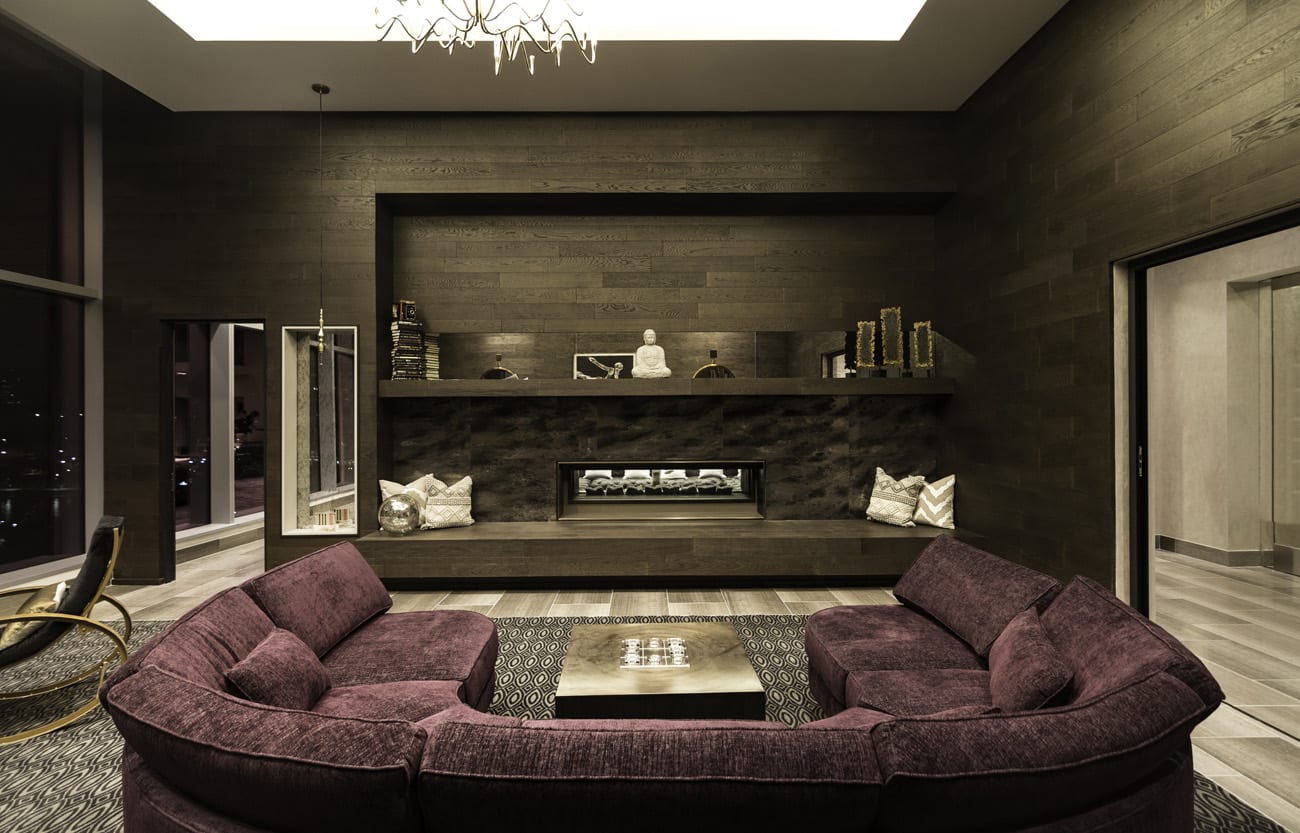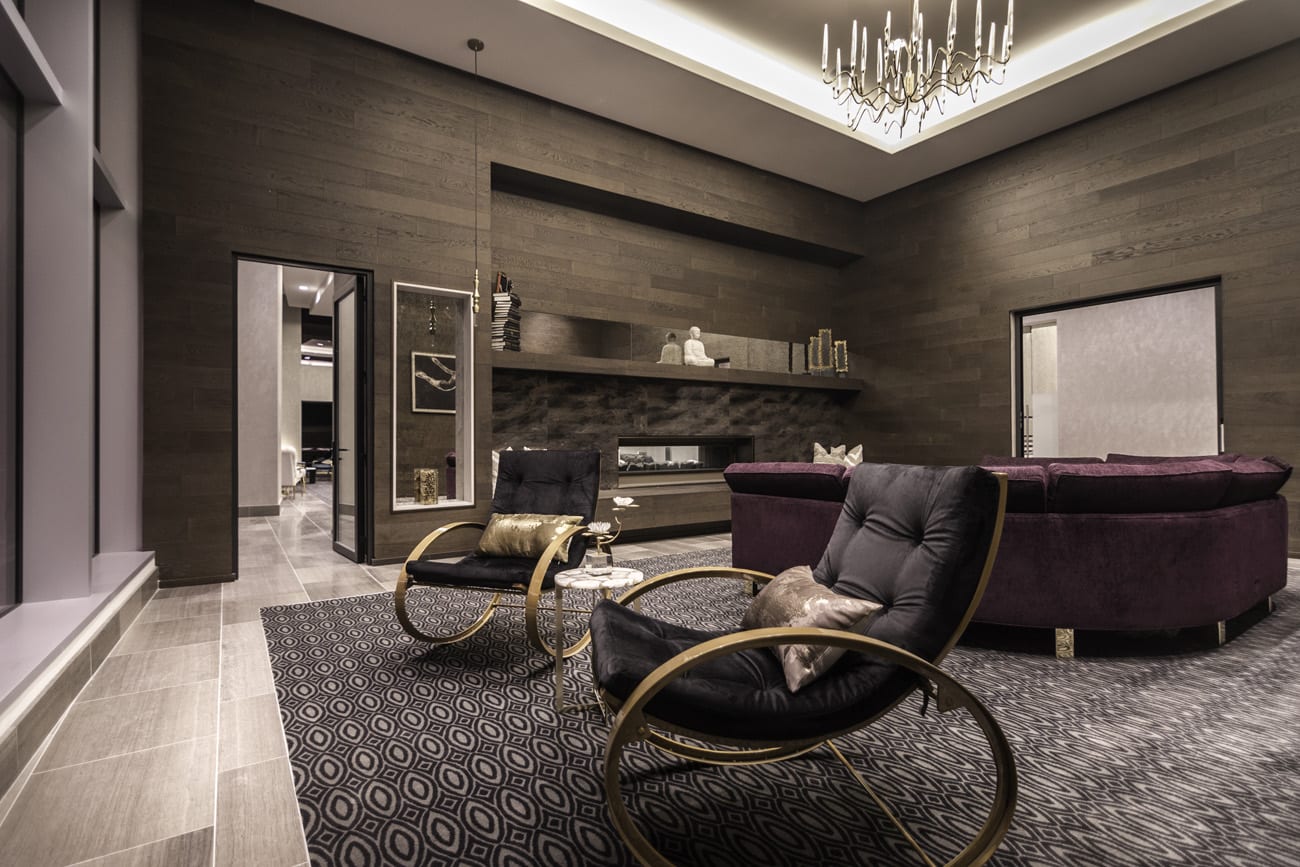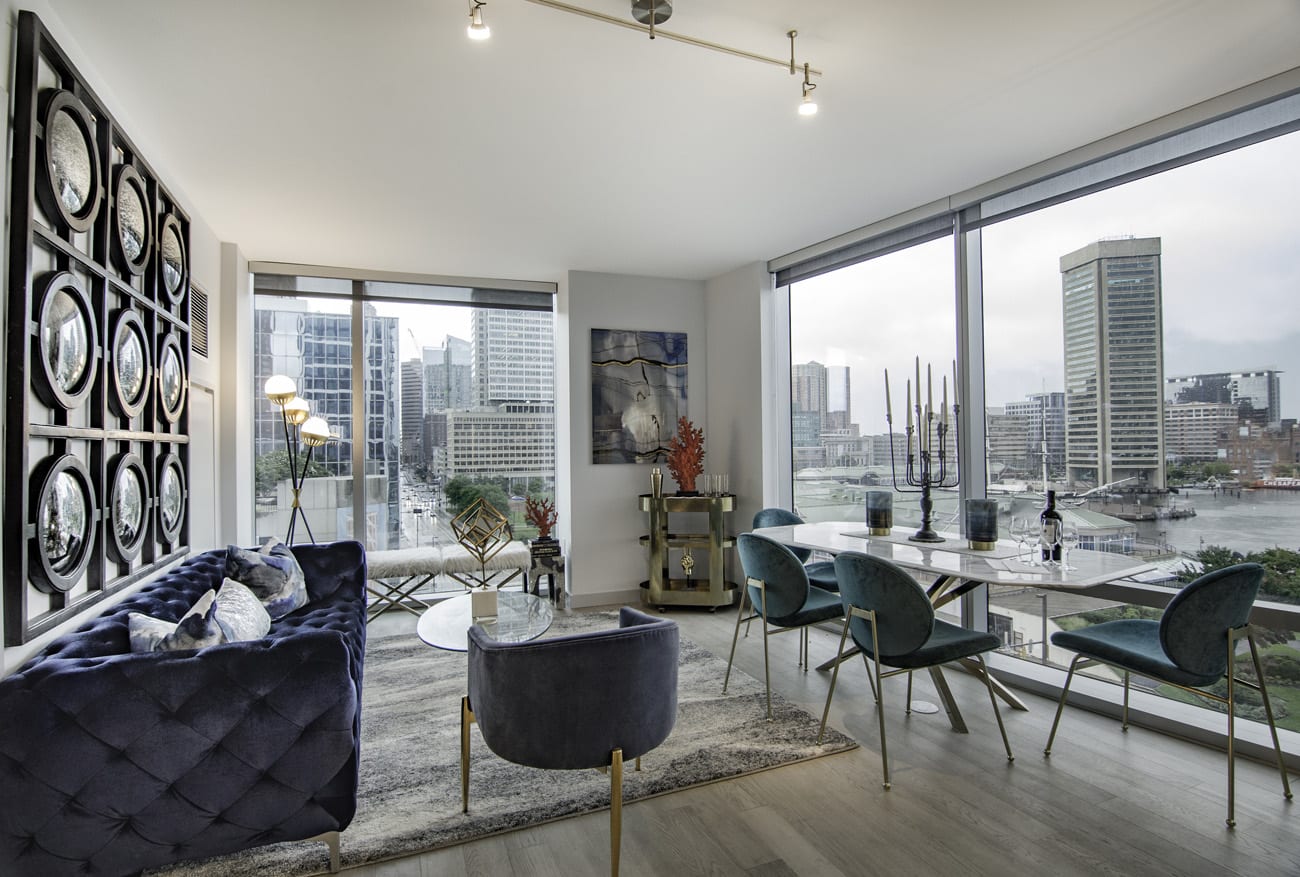 Artistic interior designer Kari Whitman named all of the 41 apartment designs after spices as a nod to the former McCormick spice plant. She ensured that each apartment both large and small featured large closets and bathrooms. She also installed high-end Bosch appliances, Poggenpohl cabinets, and Ceasarstone quartz countertops in the kitchens, finishes that are timeless.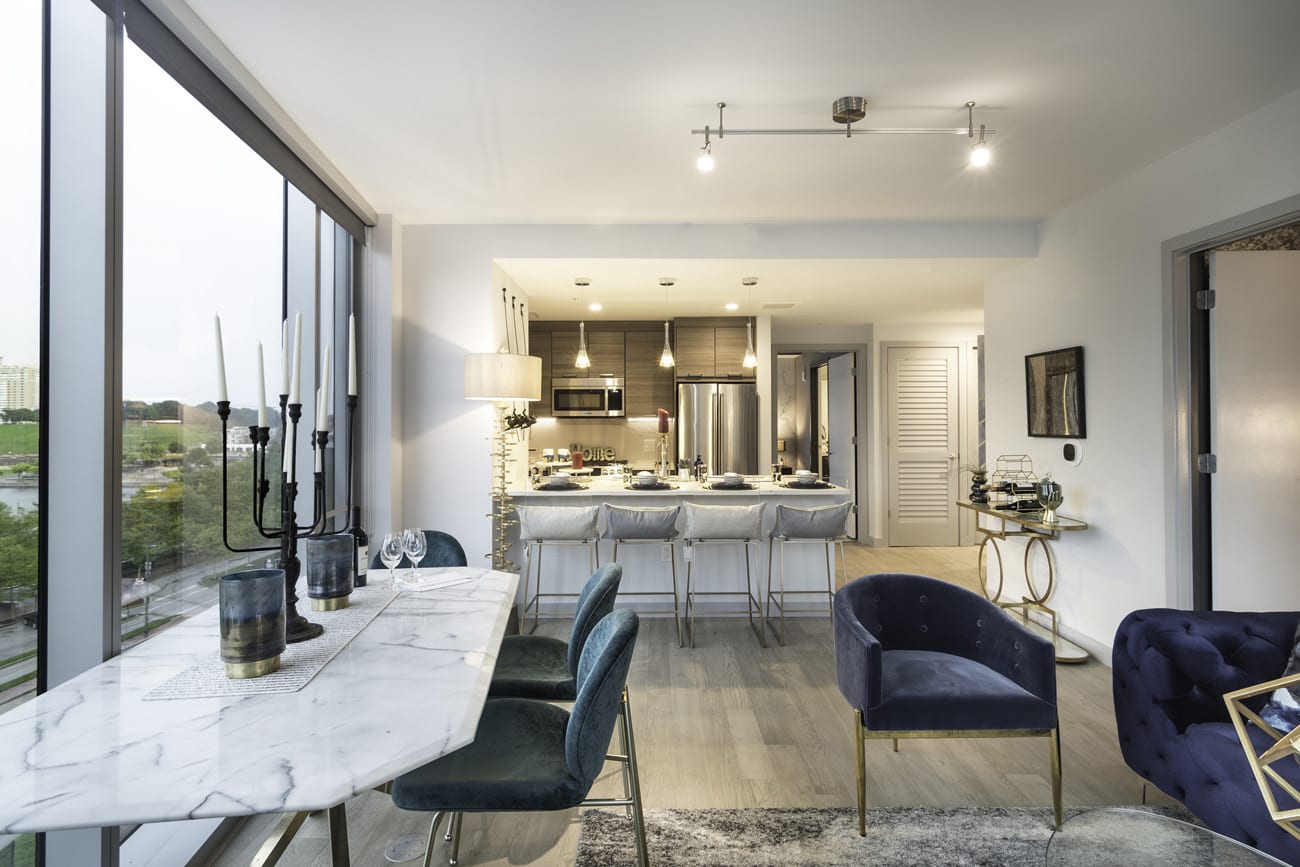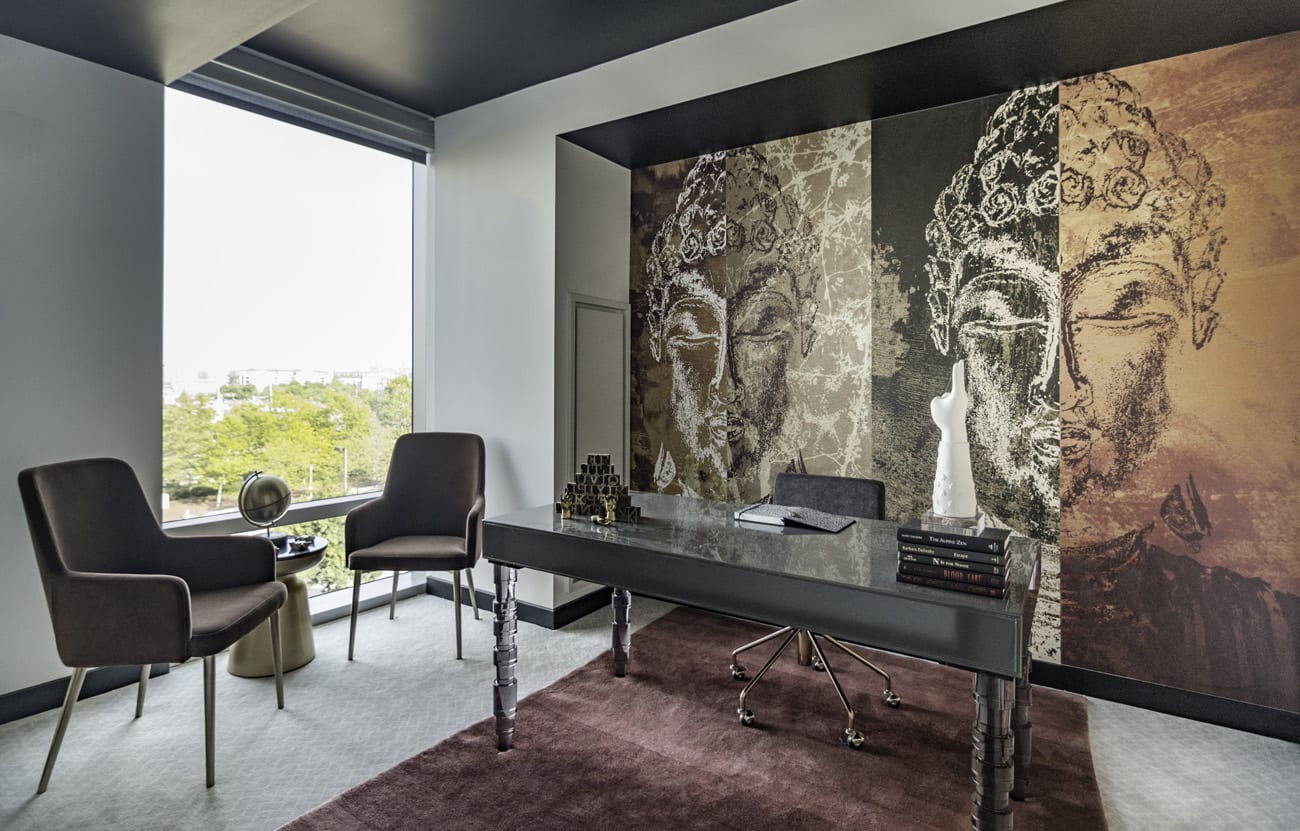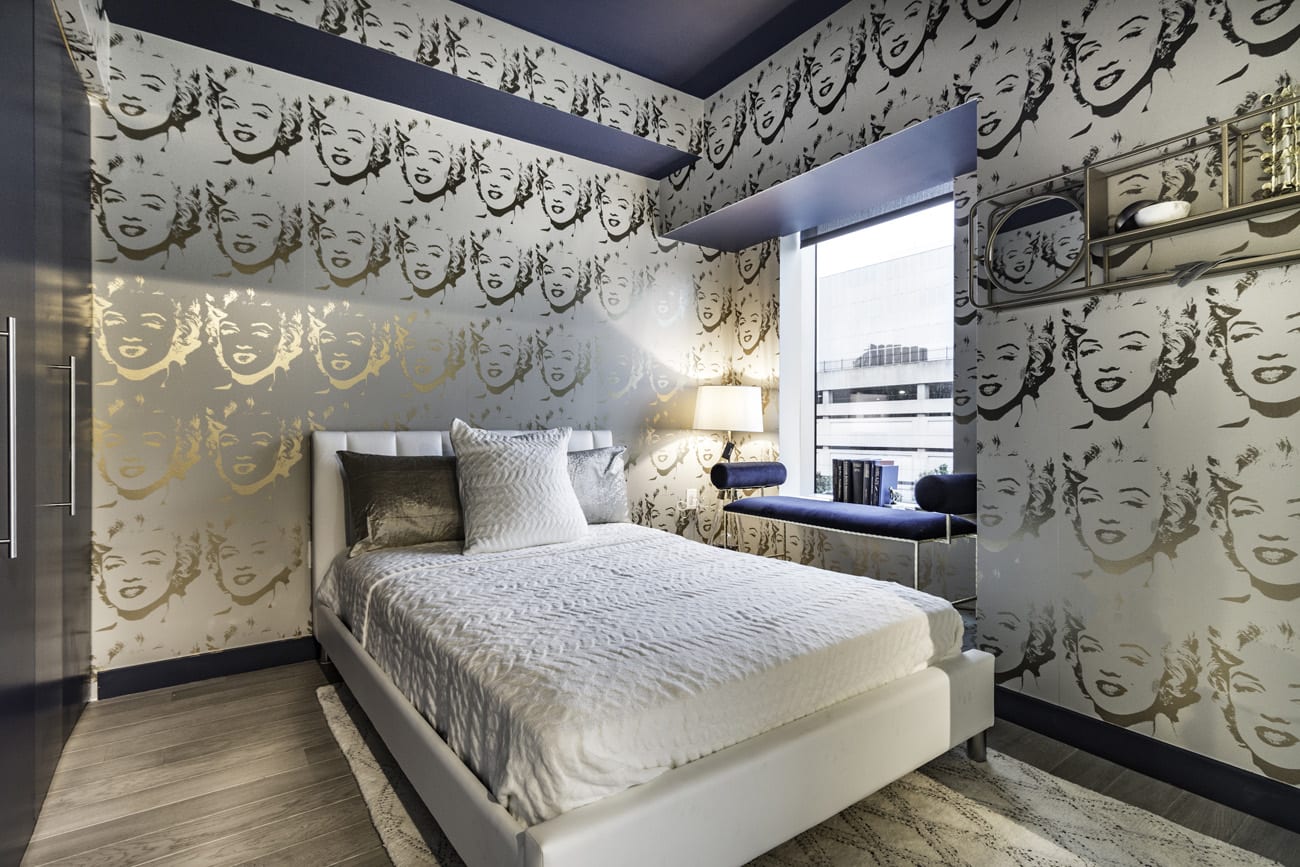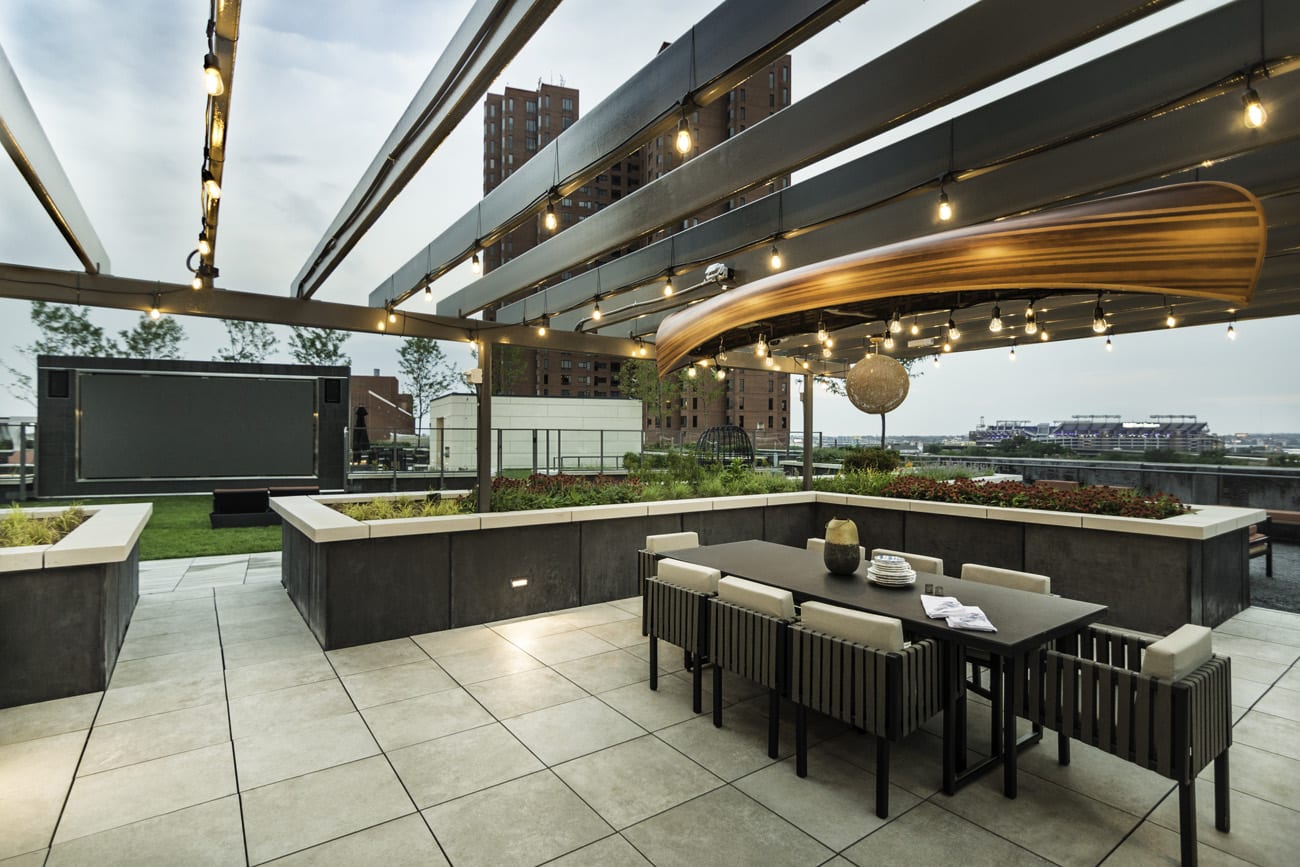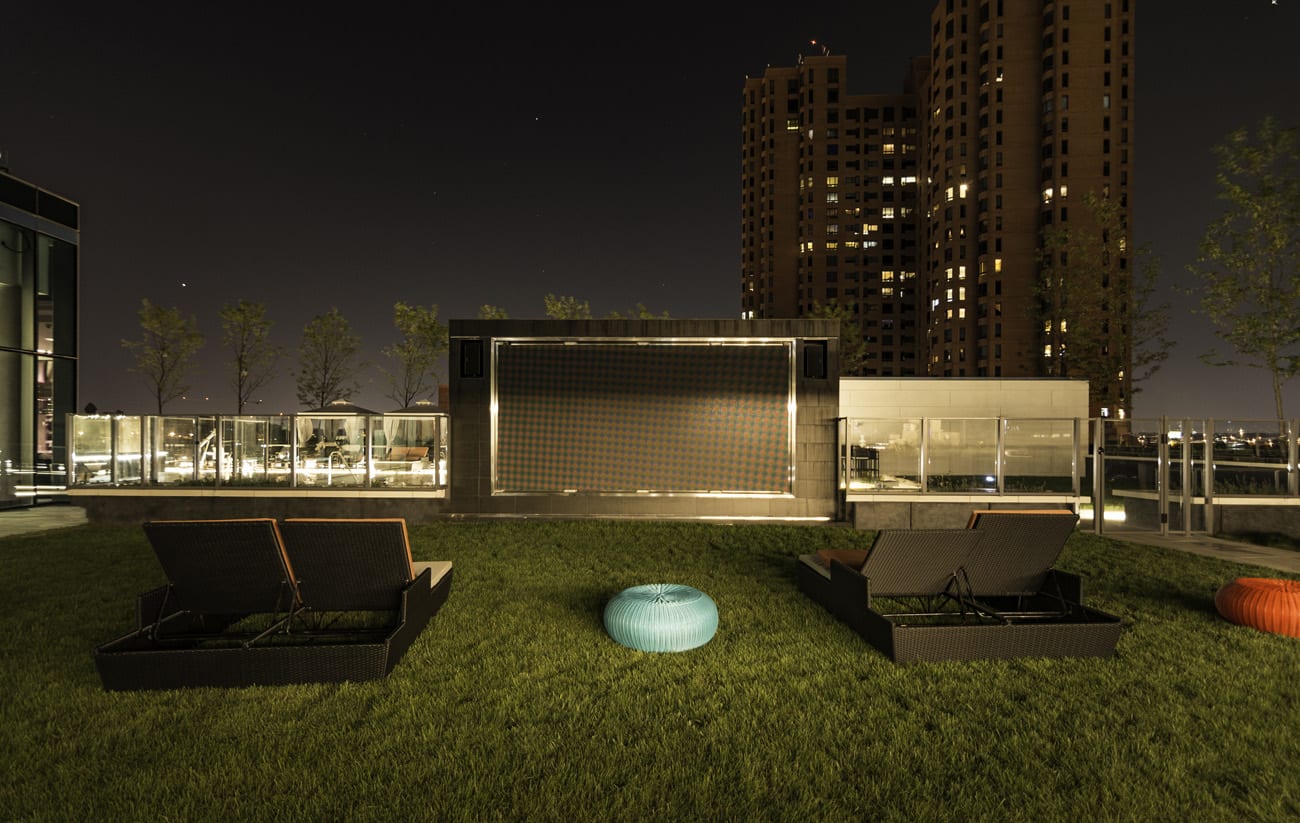 Of the unique, elevated outdoor living at 414 Light Street, international interior designer Kari Whitman says: "This outdoor movie theater has a double-sided screen and people can watch whatever they want on either side. I also created that canoe light fixture. I thought it was something really cool to have since we are right on the water."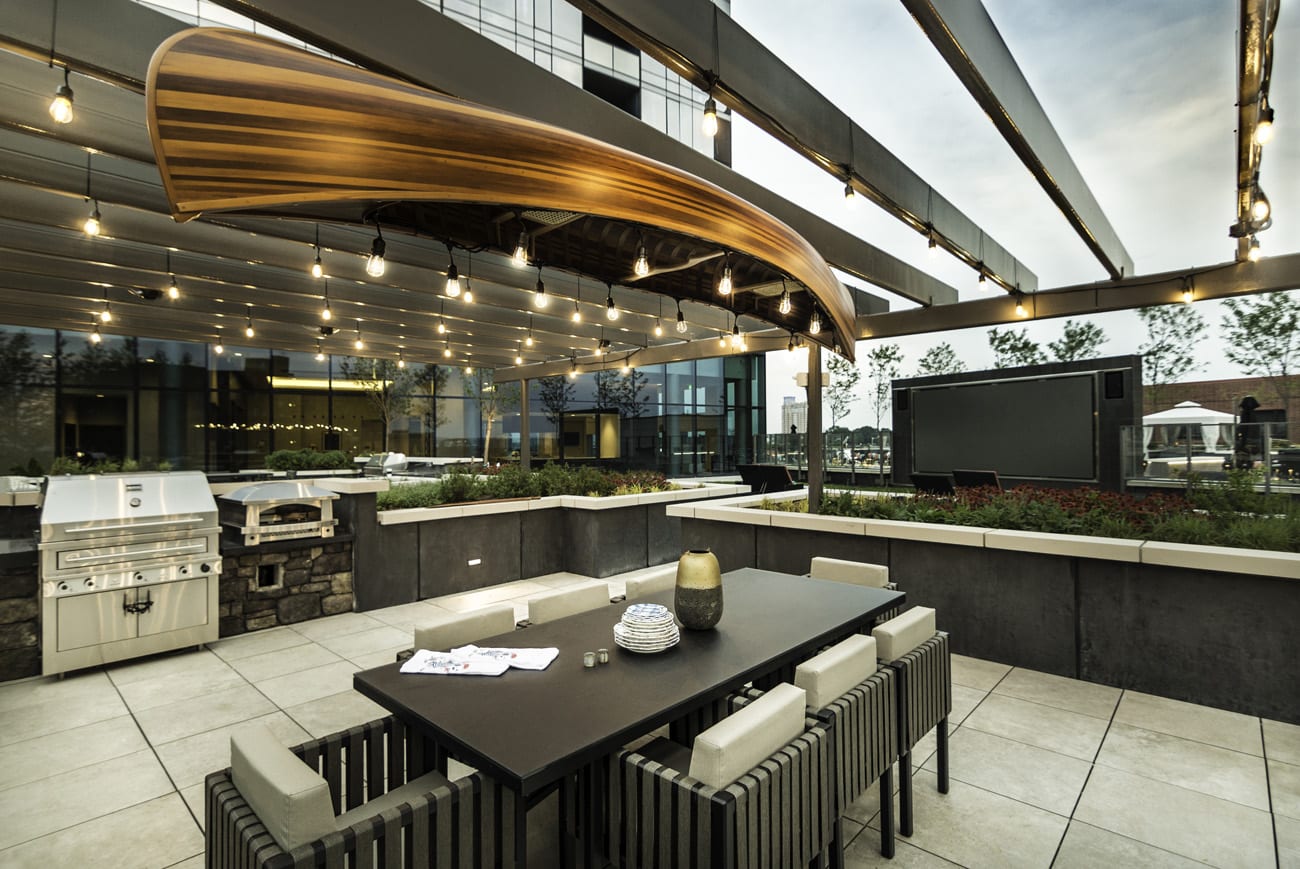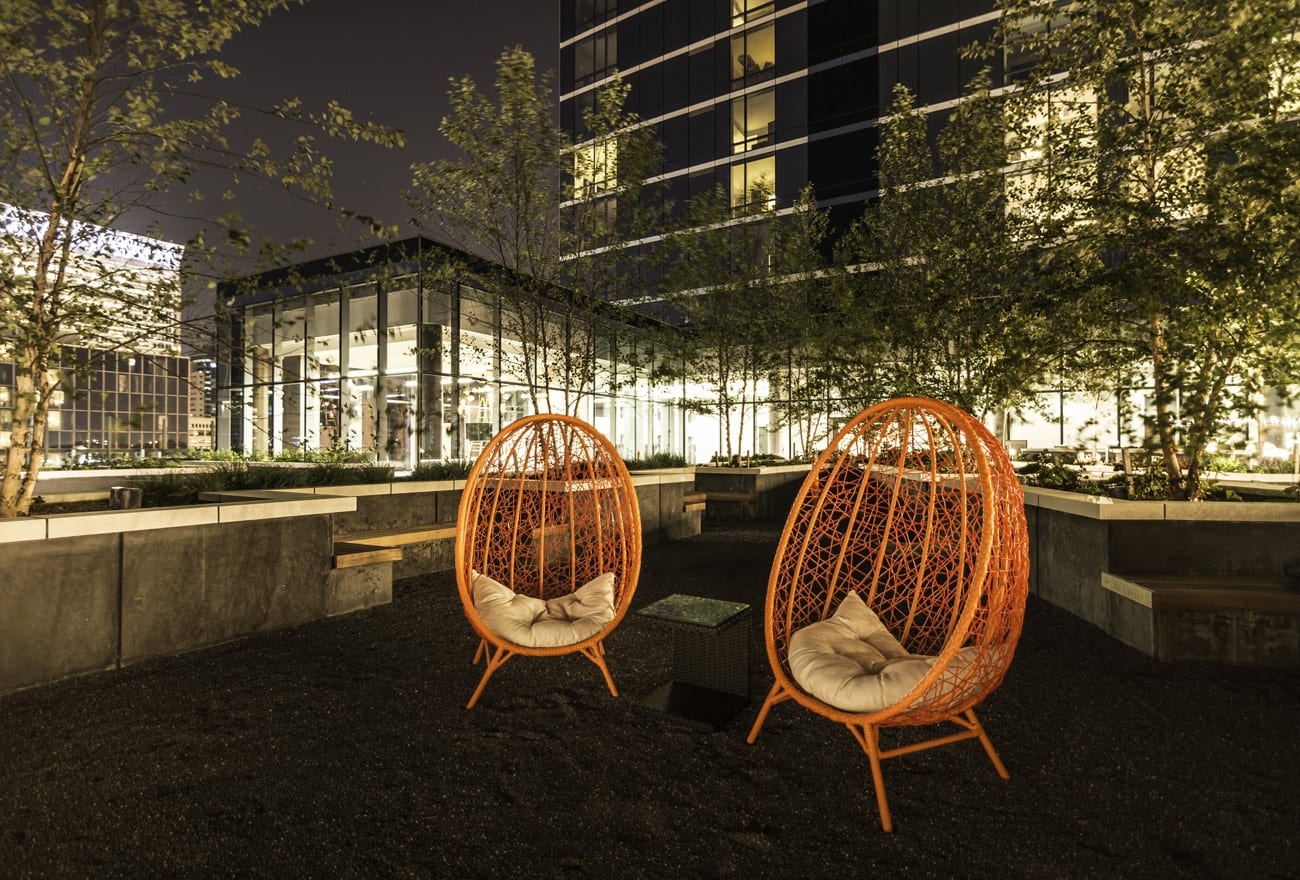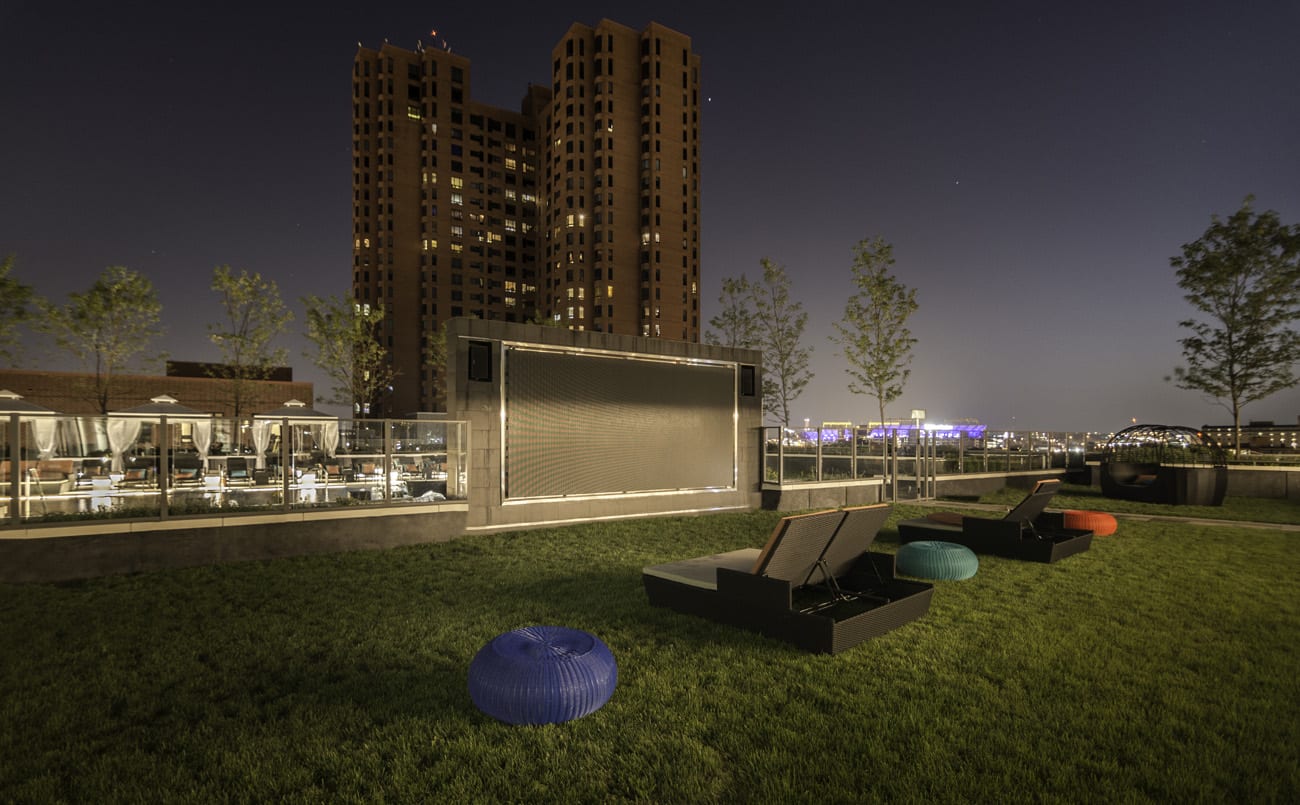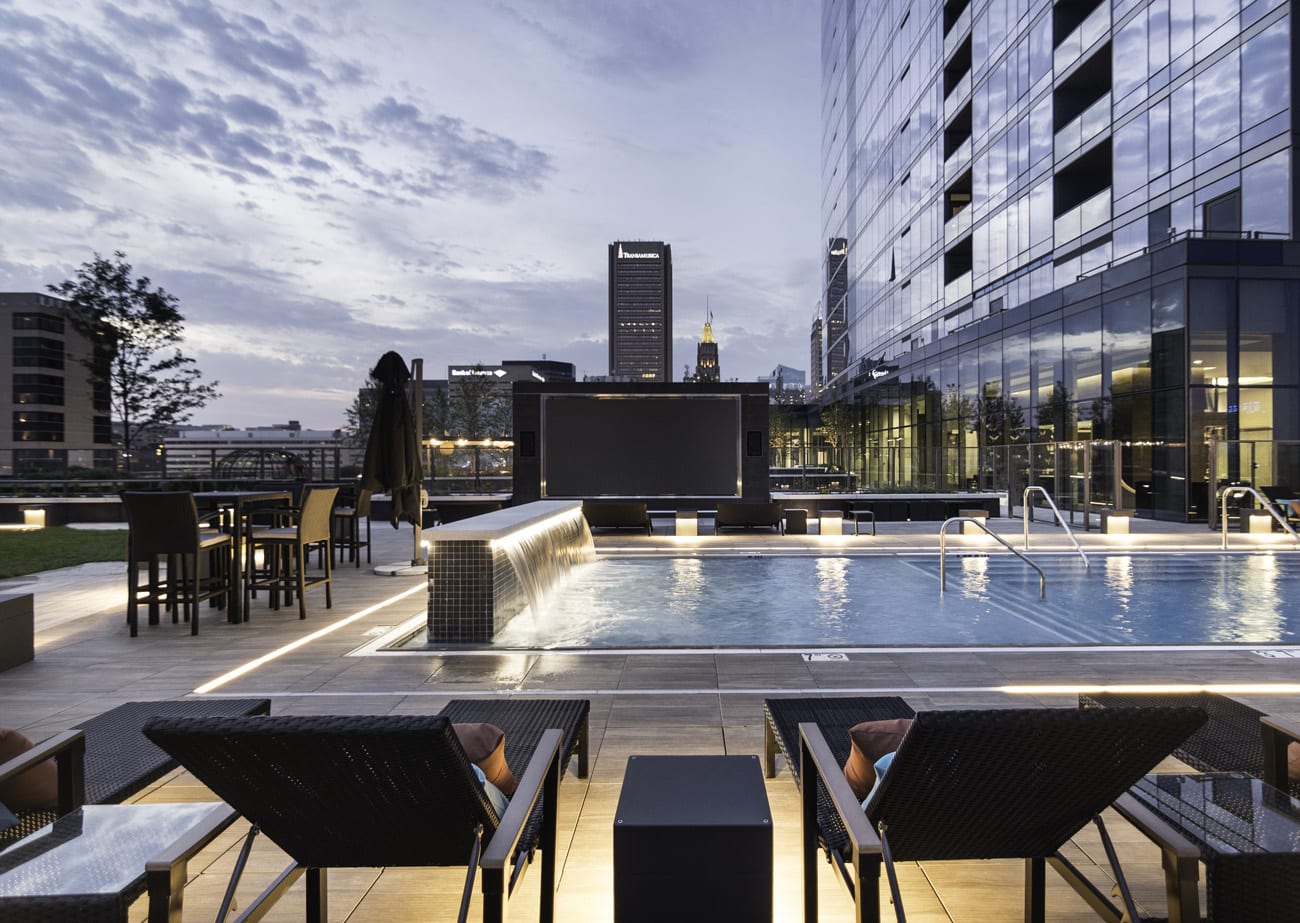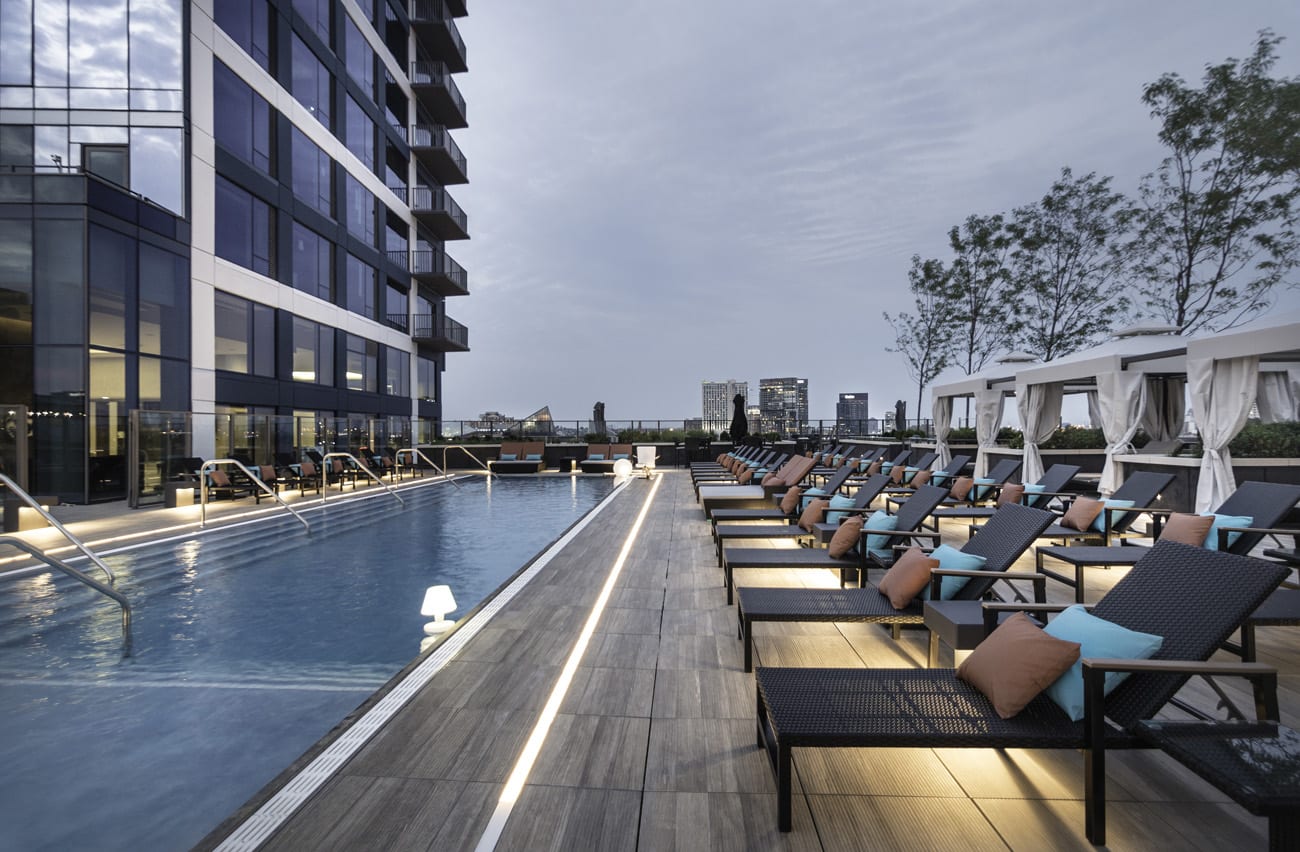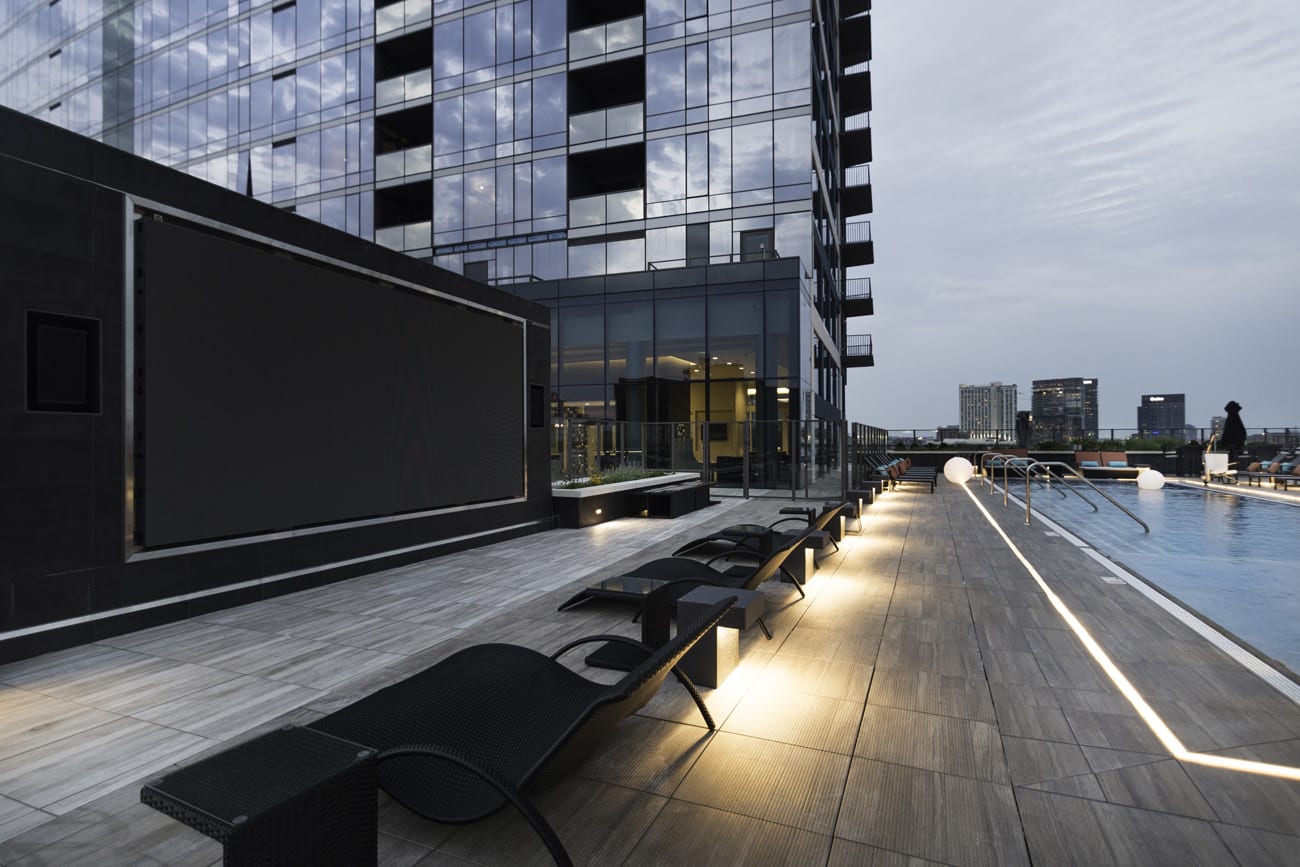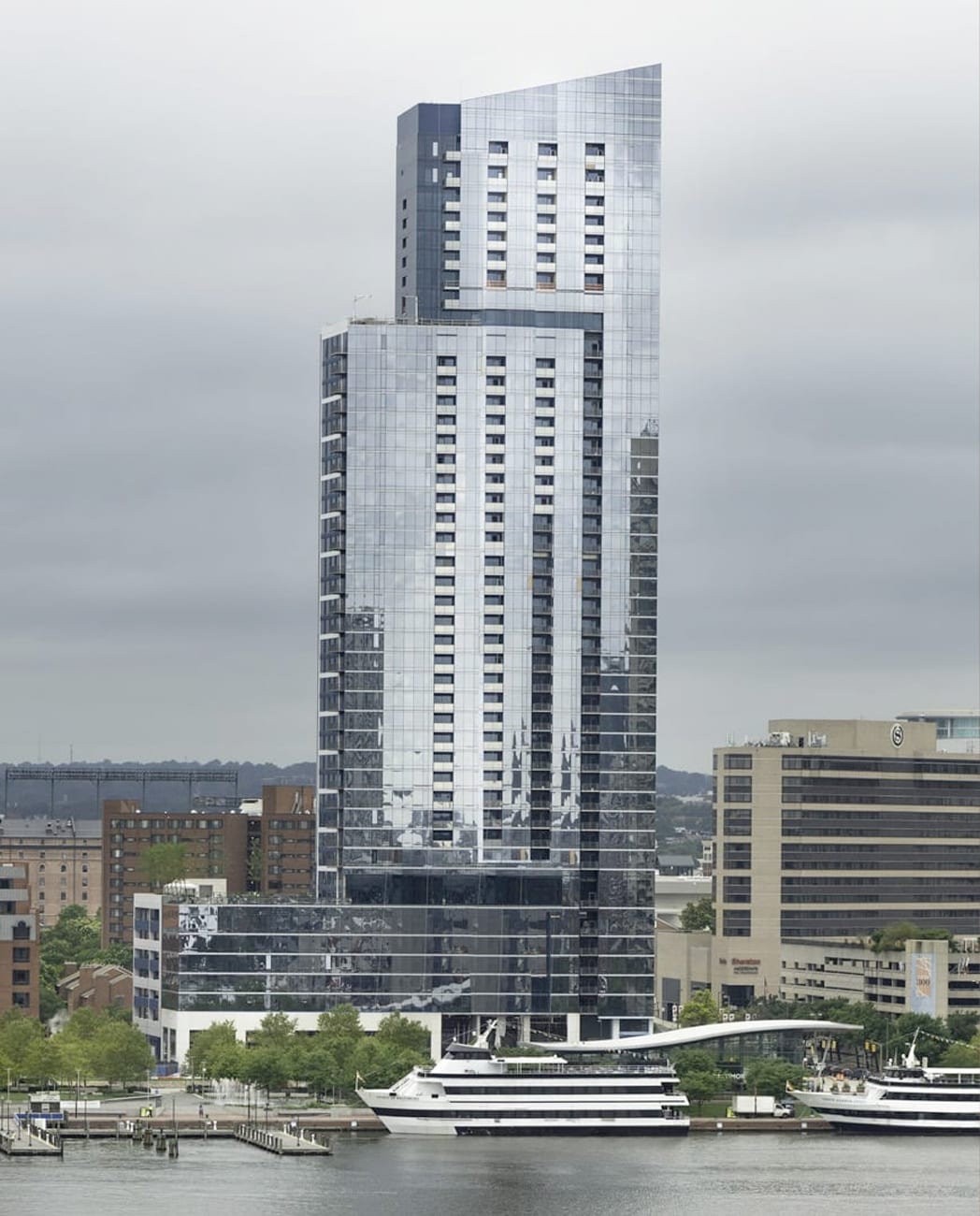 Kari Whitman says the former industrial spice plant will "have a little New York, L.A. and Miami to it," and help change the city by introducing it to design elements that are timeless, modern, green, and artistic, the likes of which Baltimore has never seen. There will be three restaurants on the street level, likely offering ramen, vegan and Italian cuisine. "The amenities in there are so good," Whitman said, "you don't ever have to leave."
CLICK AN IMAGE BELOW TO VIEW THE FULL GALLERY
About Kari Whitman Interiors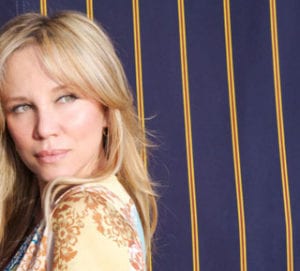 Celebrity interior designer Kari Whitman founded Kari Whitman Interiors in Los Angeles in 1994 as a design build firm specializing in high-end residential interior design. Now based in Los Angeles and Boulder, Colorado, Kari is one of Hollywood's most sought-after interior designer talents. Residential clients including Jessica Alba, Kristen Bell, Melanie Griffith and Antonio Banderas, Nikki Sixx, Justus Parmar, and Don Johnson have embraced her eclectic design style and knowledge of eco-friendly interior design. Kari's expertise also extends into commercial interior design, and projects range from condos to estate homes, boutique hotels to large-scale residential developments. A member of the prestigious American Society for Interior Design,  Kari has showcased prominent design projects throughout California, New York, Denver, Colorado, Aspen, Jackson Hole, Miami, and Dallas. To spend more time in nature, Kari now operates out of her residential interior design office in Boulder, Colorado.