Design with Paws in Mind
Written by Jade Piper / November 2021
Jade Piper is a small business owner with a passion for sustainability. Her other interests include healthy living, cooking, and design.
Sharing your home with your pet is a joy.  If you're an owner of a four-legged friend, whether that's a cat or a dog, home is the place where you can enjoy all the benefits of being a pet-parent.  There's something wonderfully cozy about coming home to be greeted by your dog or feline, and there's plenty of evidence that sharing your home with a pet is great for your sense of wellbeing.  In this blog, we look at tailored décor ideas for a home interior that is designed with paws in mind, complementing you and your pet's lifestyle.
Hair of the Dog
Waking up to pet hair strewn soft furnishings can feel like a bit of a headache.  Designing with paws in mind includes paying attention to the colors of furnishings, so that cushions, fabric seating and carpets closely match the color of your pet.  This means that pet hairs will be less obvious.  For example, if you have a pale colored golden Labrador, opt for a white or light-colored fabric.  For pets with multi-colored fur, look for patterns and tweeds which are less likely to show signs of shedding.
Leather is an easy to clean furnishing option that will allow you to dust and vacuum pet hair easily.  Make sure you have the right vacuum for your home as well. It pays to seek advice about the quality of any leather products you are seeking to purchase, however, as pet claws can scratch poorer quality leather.  You are looking for something they will wear with an attractive antique patina.
Washable Options for Mucky Paws
After a brisk walk, your dog is likely to have mucky paws.  Design with paws in mind by considering washable options for fabrics, flooring and surfaces.  There are a range of performance fabrics available on the market that can be wiped or machine-washed clean.  Look out for stain-resistant fabrics such as Crypton which are both cleanable and durable.  Washable fabric such as Ultrasuede or faux pleather option give a fantastic, realistic finish and are also eco-friendly.
When it comes to flooring, washable options also allow you to maintain a clean home, free from the effects of mucky paw prints.  Hard surfaces that can be mopped over include ceramic tile, concrete and laminate flooring.  These are especially useful for pet feeding areas which may also be potential hotspots for spills and stains.
Hardwood flooring is also an option for an elegant and functional look that is pet friendly.   Beech, Bamboo and Recycled Teak are all hardwoods that offer increased scratch resistance than other varieties of wood.  Bamboo flooring options also offer the benefit of being sustainable and eco, as well as easy to clean.
Paw friendly interiors also includes attention to the finish of walls.  Excitable pets can mark, stain and scratch paint finish upon walls with mucky paws and claws.  It's helpful to consider choosing one of the many brands of washable paint available to keep stains at bay.  If you opt for a paint with a Satin instead of Flat Finish, you will find that walls resist marks so you can enjoy a fresh and clean look.
Making an Entrance
Ensure that doorways feature slip resistant mats at entry points to your home.  Place good quality mats both inside and outside of your entrances to reduce the amount of dirt and debris being tracked into your home.  Whether you are pet parent to a dog or a cat, mucky pawprints across clean floors are disheartening.  Well positioned mats that are designed for the task in hand will give you more time to enjoy relaxing with your pet, rather than stressing about cleaning up after them.
And, if your four-legged friend is a dog, chances are they are likely to be excitable and eager to settle in when they arrive home after a walk.  Make the transition from outside to inside stress free by incorporating pet-friendly storage at entrance points.  You can select from vintage crates or hand-woven artisan baskets to neatly store away those all-important towels and doggy items that you've been using on your pet's walk.
Eat Sleep Repeat
Your home is a place of comfort and relaxation.  As a pet owner, it's important your four-legged friend also feels comfortable and at ease at feeding, bath and rest time.  Careful thought means that your pet's feeding station, bathing area, resting and sleeping zones can be both elegant and design-led whilst also being functional for your dog or cat.
Consider your pet's feeding station.  Options that allow your dog to stand in an upright position will be easier on your pet's joints.  Practical and comfortable does not necessarily mean pedestrian or ugly.  There are a variety of options on the market in materials such as wrought iron, wood, and faux stone.  Rather than hiding your pet's feeding station away, it can become a design feature at the same time as accommodation your pet's needs.  Another benefit of upright feeding stations is that they can double as a storage container, keeping clutter at bay for a clean and tidy home.
Your pet will need cleaning and a hygiene routine.  Bathing options for your dog or cat vary.  You may want to keep things discreet, in which case, ensure your design includes a handheld shower spray in the bathroom.  Alternatively, go all out and create your own pet-pamper area, with a dedicated zone tailored for your pooch's needs.
Consider, too, how your home design can meet your pet's resting and sleep needs.  If you enjoy snuggling on the sofa with you four-legged friend, consider how your pet can easily reach their favorite downtime spot.  A well-placed ottoman next to your sofa can support your pet to climb into position, especially as they age.   Also, ensure that your décor and design plans consider where your pet will sleep, and how you can create a calm, soothing environment that supports their rest.
So, with some thought and sensible choices, combining a design led home with a pet is entirely possible.  There's no need to stress over welcoming guests, fearful that you home will look and smell too "doggy", or that you home will give you away as a crazy cat parent.  Designing with paws in mind means you and your four-legged friend can enjoy a clean, fresh and design led space to share life together.
About Kari Whitman Interiors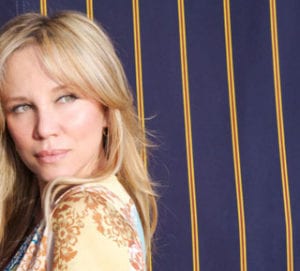 Celebrity interior designer Kari Whitman founded Kari Whitman Interiors in Los Angeles in 1994 as a design build firm specializing in high-end residential interior design. Now based in Los Angeles and Boulder, Colorado, Kari is one of Hollywood's most sought-after interior designer talents. Residential clients including Jessica Alba, Kristen Bell, Melanie Griffith and Antonio Banderas, Nikki Sixx, Justus Parmar, and Don Johnson have embraced her eclectic design style and knowledge of eco-friendly interior design. Kari's expertise also extends into commercial interior design, and projects range from condos to estate homes, boutique hotels to large-scale residential developments. A member of the prestigious American Society for Interior Design,  Kari has showcased prominent design projects throughout California, New York, Denver, Colorado, Aspen, Jackson Hole, Miami, and Dallas. To spend more time in nature, Kari now operates out of her residential interior design office in Boulder, Colorado.