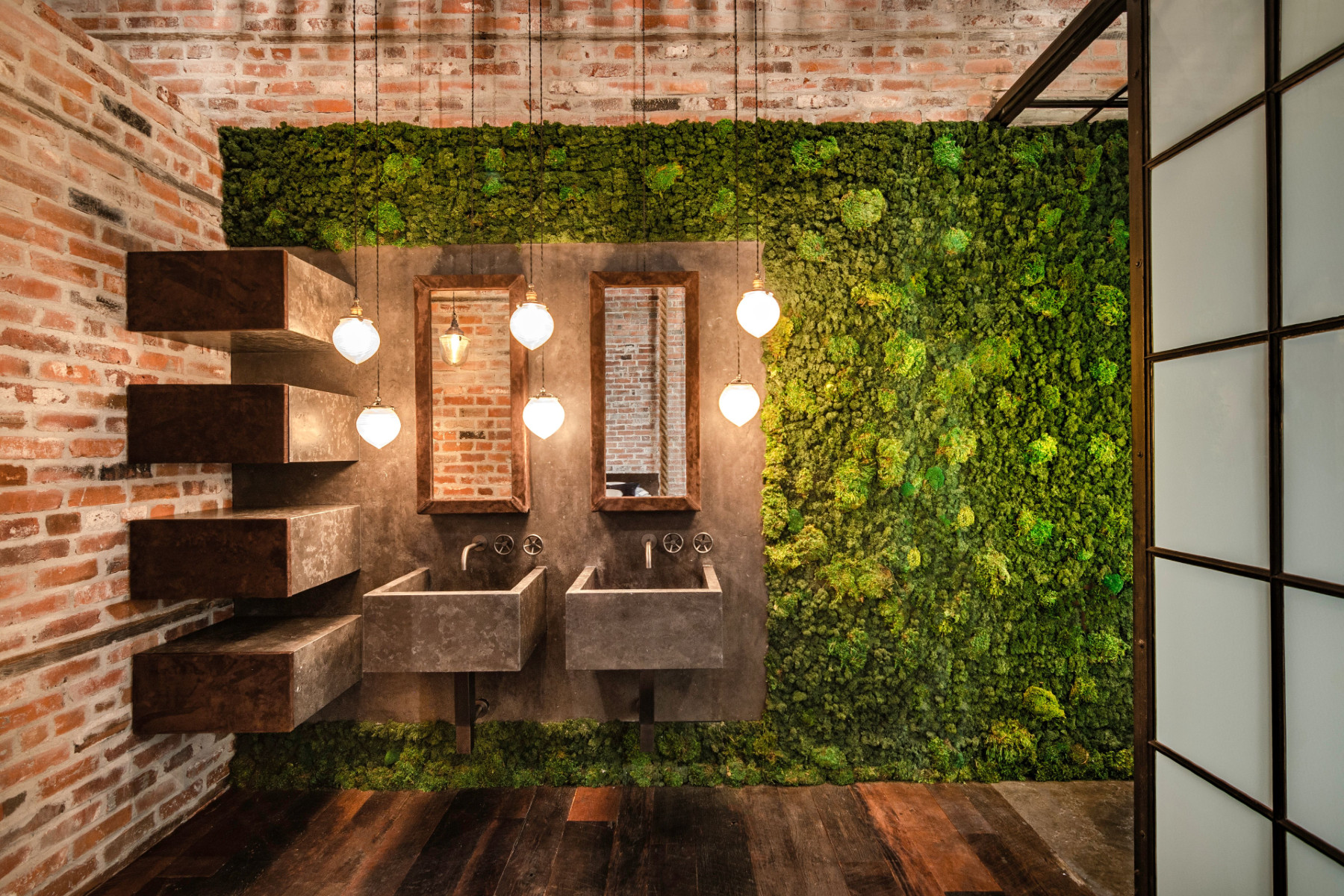 5 Eco-Friendly Interior Design Ideas for 2022
More and more people, designers and clients alike, are becoming more passionate about sustainability in the interior design industry. Now more than ever, we realize that everything we do impacts the environment, including how we build and design our spaces. Hence, there is a stronger push for
green design initiatives
that consciously strive toward using more sustainable materials and design solutions.
Fortunately, pursuing sustainability has opened up endless possibilities instead of becoming a limitation. In this article, we share some eco-friendly design ideas that you can explore to transform your residential or commercial property into a greener space that's kinder to the environment.
What Are the Goals of Sustainable Interior Design?
Eco-friendly or sustainable interior design aims to create exquisite spaces without further harming the environment. It involves making conscious and ethical decisions, from design to execution, to:
Limit the carbon footprint production
Reduce, reuse, and recycle
Veer away from materials with finite or non-renewable sources
Incorporate more organic and non-toxic materials
Designing sustainable interiors also influences your everyday life. It intentionally creates low-maintenance spaces that are quick and easy to clean and organize, inspires creativity, and boosts productivity, and encourages mindfulness.
Design with Eco-Friendly Materials in Mind
Most construction materials, such as concrete and steel, consume excessive energy and raw materials during production, treatment, transportation, and installation. They may be non-negotiables for structural components, but it's better to use them sparingly or avoid them altogether when creating green spaces for interior design.
Recycled Denim Insulation
Otherwise known as natural cotton fiber insulation, recycled denim insulation is an eco-friendly and more sustainable alternative to fiberglass, cellulose, foam, or mineral wool batt insulation. It's made from discarded denim jeans and can be used in insulating walls, crawl spaces, attics, and floors. Denim insulation boasts of the same R-value rating as fiber glass, which means it has an excellent performance when it comes to thermal resistance.
Aside from being sustainable and less harmful to the environment, recycled denim insulation is also easier and less toxic to work with. Although it's still a challenge to source and can be a bit more expensive.
Paperstone — 100% Recycled Paper Countertop
PaperStone®  is an impressively sustainable composite made from compressed 100% post-consumer recycled paper, PetroFree™ non-petroleum-based phenolic resins. It's arguably one of the greenest composite materials available to interior designers and architects. It has incredibly versatile and perfect for indoor and outdoor use, including kitchen countertops, bathroom vanities, restroom partitions, wall cladding, work surfaces, case work, conference tabletops, signs and plaques, windowsills, cutting boards, furniture.
Here are just some of the top reasons why we love PaperStone® and why you should have it in your home.
It's not only good for the environment, it's also safer for your health because it is free from hamrful VOCs and emits no radon gasses, which are identified as the second leading cause of cancer in the U.S.
PaperStone® certified "food safe" by NSF International, the public health and safety company.
It's extremely durable and has a lifetime resistance against water, extreme temperatures, germs, bacteria, scratches, and cuts.
It's easy to clean because of its stain-resistant quality.
PaperStone® has natural insulating properties and feels comfortably warm to the touch unlike marble or granite.
Bio-Glass®
Bio-Glass® is another example of a truly innovative and eco-friendly building material that puts sustainability front and center. It is produced from handpicked 100% recycled glass from discarded liquor bottles and commercial and industrial glasses. The raw materials are processed through heat and pressure or a patented sintering technique to form slabs. Bio-Glass® uses one glass source per product, which gives it a unique color.
Combining fantastic form and function, Bio-Glass® is highly resistant to stains, frost, chemical, and fire. You can have it made in bespoke sizes and colors for a wide variety of application, such as countertops, vanities, backsplash, accent walls, shower walls, flooring (R10) exterior facade, and industrial designs.
Reclaimed Wood or Lumber
Reclaimed wood are lumbers or timbers from decking of old homes, barns, boats, or old factories and predominantly sourced from North America, UK, and some parts of Europe. They have a wide variety of application and is a better alternative than cutting down more trees that is rarely if ever replenished these days.  Many wood species can be reclaimed but the most common ones you can usually find are Douglas fir, redwood, and oak.
Incorporating reclaimed wood in your interior design gives any space a tastefully rustic character and even makes it more intriguing with the beautiful piece of history it brings. Imagine using reclaimed wood from an Old French railway station in your floorings. That's going to be a certified conversation starter when guests come over.
Recycled Plastic for Sustainable Home Building
Plastic pollution is already at a colossal scale due to the continuous production of this non-biodegradable material. Most plastics can take up to 1000 years to decompose in landfills. Luckily, there are now companies that focus on recycling and repurposing plastic waste into green building materials.
ByBlocks – This company uses a zero-waste process to transform discarded plastic material into building bricks or blocks as a more sustainable swap to concrete blocks. They're water-resistant, extremely durable against pressure, and does not crack or crumble unlike concrete. They are also designed to interlock like Lego building blocks, eliminating the need for fillers or adhesives to keep them together.
Recycled Plastic Lumber – Not everything that looks like wood is genuine wood these days; sometimes they're made of recycled plastics. Recycled plastic lumber are often used in decking, gardening, agricultural, recreational, and industrial applications.
Bamboo
If you love the look and feel of wood, bamboo might be an ideal material for you. It grows abundantly and does not use significant amounts of pesticides or fertilizer to propagate, making it less harmful to you and the environment.
Natural Jute Fibers
These natural fibers grow quickly and are considered renewable and sustainable. Jute rugs and carpets have a warm and cozy appeal and can effortlessly give your home a lovely tropical or Bohemian feel.
Shop Vintage from Local Suppliers or Upcycle
When we discard furniture because it's broken or outdated, we no longer think about what happens next. In reality, many of the things we throw away from our homes end up in landfills that are already full and never decompose.
Instead of shopping for new furniture and decors, check out flea markets and local shops in your area for vintage and antique pieces. Other than the fact that there will be minimal carbon footprint involved in purchasing these items, you also save more money in the end without skimping on style. The best thing about vintage pieces is that they always have that elevated and unique quality because they are not mass-produced like what you see in most retail stores.
Here are some of our favorite vintage and used furniture stores:
1stdibs – is best known for its sprawling 45,000 square-foot New York City gallery with an impressively wide and diverse selection of pieces from different periods, styles, and countries.
Chairish – is popular for its rare vintage and contemporary sustainable offerings. It has a massive selection not only of furniture but lighting, art, rugs, and other top-quality pieces. They have over 2000+ listings daily, with some items available for local pickup.
Eco-friendly interior design also advocates for upcycling old furniture and giving it a new look to fit the aesthetics trying to achieve. Painting, re-upholstering, and repurposing pieces are only some excellent ways you can try.
Designing a Greener Home That Works for You
Creating an eco-friendly home should not stop when the interior design project is completed and turned over. Instead, it should offer easy maintenance on the client's end to inspire them to continuously pursue sustainable practices in everything they do. It's why working with a professional interior designer, like Kari Whitman, is essential to tailor eco-friendly designs according to your lifestyle.
About Kari Whitman Interiors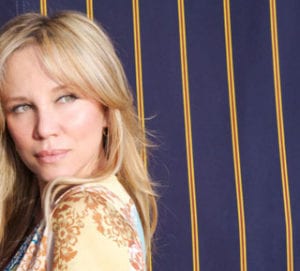 Celebrity interior designer Kari Whitman founded Kari Whitman Interiors in Los Angeles in 1994 as a design build firm specializing in high-end residential interior design. Now based in Los Angeles and Boulder, Colorado, Kari is one of Hollywood's most sought-after interior designer talents. Residential clients including Jessica Alba, Kristen Bell, Melanie Griffith and Antonio Banderas, Nikki Sixx, Justus Parmar, and Don Johnson have embraced her eclectic design style and knowledge of eco-friendly interior design. Kari's expertise also extends into commercial interior design, and projects range from condos to estate homes, boutique hotels to large-scale residential developments. A member of the prestigious American Society for Interior Design,  Kari has showcased prominent design projects throughout California, New York, Denver, Colorado, Aspen, Jackson Hole, Miami, and Dallas. To spend more time in nature, Kari now operates out of her residential interior design office in Boulder, Colorado.